Best Dual Shower Heads In 2022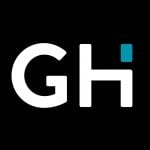 This product guide was written by GearHungry Staff
Last Updated
June 3, 2020
GearHungry Staff
GearHungry Staff posts are a compilation of work by various members of our editorial team. We update old articles regularly to provide you the most current information. You can learn more about our staff
here
.
GearHungry may earn a small commission from affiliate links in this article.
Learn more
When it comes to the most deluxe and blissful shower, you can't go far wrong with a dual shower heads system. Offering two separate shower heads, usually one mounted and one handheld, dual shower heads allow you to receive twice the water flow of a standard showerhead. Often featuring separately adjustable settings, you can relax while showering in comfort and luxury.
Below, we're going to look at some of the best shower heads on the market so you can find the one that's just right for your personal needs and style. If you're still not sure which one to buy, read on to our Buying Guide and FAQ section where we'll help you find some of the key things to think about when shopping for the best dual shower heads for your home.
The Best Dual Shower Head
Hydroluxe 1433 Handheld & Rain Dual Shower Head
With over 24 full and combined water flow patterns and 5 settings on both the overhead and handheld shower heads that can be used separately or together, this deluxe dual shower head with handheld showing options is one of the best dual shower heads on the market today. Each head has an oversized 4″ diameter with a chrome finish and rub-clean jets for an attractive yet functional look. They include the most popular water flow pattern options, including Power Rain, Massage, Stay-Warm Mist, Water-Saving Economy Rain, and Pause, so that you can get just the right clean every time. The 3-way water diverter, anti-swivel lock nut, and angle-adjustable overhead bracket are all patented and unique to Hydroluxe. You'll be pleased to discover this dual shower heads system comes with everything you need for tool-free installation in minutes. What's more, at an affordable price, you won't be able to wait to show off your new luxury-looking but cost-effective Hydroluxe 1433 Handheld Showerhead & Rain Shower Combo to any visitors!
Key Features:
Use rain shower head and hand shower independently or together
Five available settings for each head
Both showers possess 4-inch chrome face
Stainless steel hose of five feet
Tools-free installation
10-year limited warranty
Specification:
Brand

Hydroluxe

Model

1433

Weight

1.5 pounds
AquaDance Premium High-Pressure 3-Way Dual Shower Head
Enjoy the best of both worlds with a luxurious 7″ rain showerhead and 6-setting 4″ handheld shower with this Dual Shower Heads System from AquaDance. With 6 settings on each shower head, you can just the patented 3-way diverter to use either shower head separately or both at the same time for the ultimate showering experience, and don't worry about the settings slipping thanks to the anti-swivel position lock nut that holds your choices securely in place. In addition to one of the shower heads being removable, the overhead bracket is easily adjustable so you can position both shower heads to just the right angle for hands-free cleaning. The click-lever dial makes adjusting your settings on either showerhead quick and easy. At the same time, the rub-clean jets minimizes the time you need to spend cleaning your showerheads as well as increases the available water flow. The super-flexible stainless steel shower hose is included and measures approx. 5ft to allow plenty of movement, and the entire thing can be set up in minutes with no tools required. To enhance your showering experience even more, check out our list of the top shower speakers that would look awesome in your bathroom.
Key Features:
7" Rainfall shower head and 4" handheld shower head
Six full settings per shower head
Overhead bracket for hands-free operation at desired angle
Heavy-duty 5-foot stainless steel hose
Easy to connect to standard shower arms
Includes limited lifetime warranty
Specification:
Brand

AquaDance

Model

3328

Weight

2.2 pounds
DreamSpa Ultra-Luxury 9 Inch Dual Shower Head
A dual shower heads system that looks like it's been plucked straight from your dream 5* hotel, this DreamSpa Ultra-Luxury Dual Shower Head with handheld showering options comes in a premium chrome finish for a luxurious look. It features an extra-large 9″ square shower face for ultimate water coverage on an angle-adjustable solid brass ball joint nut so you can adjust the water flow to go precisely where you want it. In addition to this stunning rainfall showerhead, you can also enjoy the handheld shower with a simple push-button flow control that can be attached to the wall mount or held in your hand so you can enjoy full flexibility in your shower. The push-button flow control allows for easy one-handed control with no dials to turn to adjust the water flow patterns. Both showerheads come with rub-clean jets and a high-fashion design with a chrome finish, so you don't need to worry about an unattractive or dirty shower, you just need to use a shower squeegee from time to time.
Key Features:
9" Rainshower with 4.75" hand shower
Push-button control of handheld shower for single-hand operation
Premium all-chrome finish
Numerous water flow modes to choose from
Connection with a shower arm requires no tools
Limited lifetime warranty with return or exchange policy if not 100% satisfied
Specification:
Brand

Dream Spa

Model

1684

Weight

1.8 pounds
HotelSpa AquaStorm SpiralFlo Luxury Dual Shower Head
One of the most popular and best dual shower heads on the market is this handheld and rain shower head combo from HotelSpa. AquaStorm 30-Setting SpiralFlo Luxury Dual Shower Head is loved for its vast array of choices when it comes to water flow patterns. There are no less than wit24 full and combined options to choose from. Everything from popular favorites such as Power Rain, Pulsating Massage, Hydrating Mist, Rain/Massage, and Rain/Mist, to a Water-Saving Economy Rain setting. This shower head combo offers you full control over your showering experience so you can leave feeling refreshed every time. The main showerhead is a fantastic 6-setting 4″ fixed option, and the second is a 4″ handheld shower that can be removed from the mount for more precision cleaning. The advanced SpiralFlow design ensures you receive superior water flow and performance even in low-pressure areas, and the rub-clean jets ensures you can spend more time cleaning yourself and less time worrying about clogged showerheads! For the fans of smart home technology, we have prepared our selection of the best smart shower heads, so check them out.
Key Features:
Dual shower combo of rain shower and hand shower, both featuring a four-inch chrome face
Remarkable SpiralFlo design for powerful water pressure
Both shower heads display six spray settings
Super flexible stainless steel hose
Tools-free connection
Limited lifetime warranty
Specification:
Brand

Hotel Spa

Model

1440

Weight

1.5 pounds
AquaDance Antimicrobial Dual Shower Head
If you're sick of clogged nozzles reducing your water pressure and making your bathroom look dirty, then you'll love AquaDance's Antimicrobial Dual Showerheads. They feature revolutionary micro-ban technology to inhibit the growth of nasty substances such as mold, mildew, and bacteria so you can keep clean while keeping clean. What's more, with a flexible rubber design, you can simply rub-clean the nozzles from any calcium or other mineral deposits so you shower stays looking and performing at its best for longer. If the convenience of an antimicrobial shower isn't enough for you, you'll also love how much power and luxury is present in these two luxury shower heads that can be used separately or together thanks to the patented 3-way diverter. Both showerheads feature an advanced 3-zone dial, rub-clean jets, and 6 spray settings for you to enjoy. Offering 30 different full and combined water flow patterns, you'll love the huge 7″ rainfall showerhead, and the handheld 4″ shower with an ergonomic comfort-grip handle is perfect for letting you get the clean you need exactly where you need it. If you need a portable option as well, make sure to check out our choice of the best camping showers on the market.
Key Features:
Presents stellar antimicrobial Microban technology for clog-free performance
Seven-inch overhead shower in combination with a four-inch hand shower
Six different modes for each shower head
Completely chrome plated
Tools-free installation
Includes limited lifetime warranty
Specification:
Brand

AquaDance

Model

5528

Weight

1.67 pounds
Waterpik High-Pressure Handheld Wand & Rain Shower Head Combo
Our Premium Pick for the best dual shower heads available, this High-Pressure Rain And Wand Showerhead Combo from Waterpik offers a truly luxury experience. The shower wand has been carefully designed with healthy hair in mind and has been made to revitalize your scalp with a powerful massage while you rinse your hair and can even help provide muscle tension relief with its contoured design. The Power Comb function almost lets you brush your hair as you rinse for an even more thorough experience. In addition to the wand, the large 6″ rain shower head offers 4 modes from soothing rainfall to an invigorating Power Pulse massage so you can enjoy the exact shower you need with ease. A 3-way diverter allows you to adjust the water pressure through both or just one of the heads, and a flexible 8ft metal hose is long enough to ensure you can reach every crevice of yourself and the shower itself without straining.
Key Features:
Contoured removable shower wand with 3 settings
6″ rain shower head with 4 settings
Comes with adjustable 3-way diverter and 8ft metal hose
Installs in minutes
Flow rate of 1.8GPM
Specification:
Brand

Waterpik

Model

High Pressure

Weight

3.34 pounds
Delta Faucet 4-Spray In2ition Dual Shower Head with Hose
In2ition by Delta Faucet is renowned as one of the best dual shower heads systems around thanks to its 2-in-1 showering experience that allows you to direct the water to the exact place you need it most every time. With immensely powerful water flow and forceful, touch-clean jets that have been intelligently designed and Watersense labeled to use up to 20% less water, you're sure to feel refreshed and reinvigorated every time you step out of this dual shower head system. Thanks to the 2-in-1 design, you can use the hand shower that is detachable from the shower head holder separately from or simultaneously with the main showerhead, and the spray settings on each head can be adjusted individually so you can work out the perfect combination of settings for your needs. The pause function allows you to stop the water without losing your perfect temperature to save water without sacrifice.
For more practical products for your home, check out our guide to the best tankless water heaters.
Key Features:
Use hand shower or main showerhead separately or together
Watersense labeled so you can use up to 20% less water without sacrificing warmth or pressure
Touch-clean spray holes
4 spray settings including pause mode
Specification:
Brand

Delta Faucet

Model

75486C

Weight

2.03 pounds
HotelSpa Dual Shower Head with Handheld Option
Last, but certainly not least, in our buying guide for the best dual shower heads is this ultra-luxury rain showerhead – HotelSpa Dual Shower Head with Handheld Option. Carefully designed to give you the same shower experience as a 5* hotel, this dual shower heads system features two 4″ chrome shower faces that offer the capacity to create 30 luxurious setting combinations for the ultimate spa experience at home. Featuring a handheld shower head with a premium 5ft super-flexible stainless-steel hose that can be easily maneuvered plus a luxury rainfall shower head for hands-free washing, you can effortlessly choose to use either showerhead together or separately with the flick of the 3-way diverter. No worries about losing your settings mid-shower, the anti-swivel lock keeps your preferences in place until you move them again! What's more, the Universal High-Performance 2-Stage KDF/CAG shower filter can eliminate up to 99% of chlorine in your shower so that you can get cleaner than ever before! If you have kids, be sure to check out some of these adorable kids shower heads from our list and pick your favorite.
Key Features:
2x 4″ showerheads
5ft super-flexible stainless-steel hose
Universal High-Performance 2-Stage KDF/CAG shower filter eliminates up to 99% chlorine
30 shower settings
Specification:
Brand

Hotel Spa

Model

1954

Weight

1.8 pounds
Dual Shower Head Buying Guide & FAQ
Now that we've looked at some of our favorite dual shower heads, it's worth taking some time to think about what makes them so unique and what features are most important to you.
Features To Look For In Dual Shower Heads
Settings - Most shower heads will offer a range of different configurations when it comes to showerheads. Whether you prefer a pulsating massage or rainfall effect, there's sure to be a showerhead for you! Dual shower heads usually offer the benefit of being able to be controlled individually, so you can (for example), set one head to rainfall and the other to massage so you can enjoy the best of both worlds! Give some thought to the placement of the controls for these settings and how easy it will be for you to flick through them while you clean.
Installation - These days, the majority of showerheads are pretty easy to install and require little to no tools or experience to get up and running in minutes! Check your existing fittings are correct for your new showerheads before buying and remember there's no harm in asking for help if you're unsure!
Functions - Similarly to settings, most dual showerheads offer a variety of features to help you establish precisely the right amount of water pressure and flow while you're showering. Showers are restricted to using a maximum of 2.5GPM (Gallons per Minute) of water flow, but dual shower heads are a great option as you can receive the maximum flow over two showerheads. Keep an eye out for restrictor valves that can be removed or showerheads that have been designed for low water pressure areas to get even more out of your wash.
Material - You're going to want to give some thought to the material your showerhead is made from. The best dual shower heads tend to be made from stainless steel, perhaps with a chrome finish for aesthetics, which is great for preventing rust or limescale build-up, which would damage the shower over time. You should also keep an eye out for special tricks like self-cleaning nozzles to keep your shower looking and performing at its best for longer!
Dimensions - Finally, think about the dimensions. It might seem like an attractive idea to install a massive rainfall showerhead in your bathroom, but if you've only got a tiny shower, this could just end up being uncomfortable and overkill. You should also remember that while a showerhead with a large diameter might offer extensive coverage of water, this can weaken the pressure as the same amount of water is being pushed through a larger area. Usually, when it comes to dual shower heads, we personally prefer a larger mounted showerhead and smaller handheld option so we can enjoy the best of a weaker yet wider flow with a smaller, more concentrated option. But obviously, this is up to you!
Types Of Dual Shower Heads
There are a couple of different types of dual shower heads you should be aware of: fixed, or with a handheld shower option.
Fixed - Fixed dual shower heads are pretty much exactly what it says on the tin; a shower with two fixed heads that are mounted to your wall or ceiling. They usually have some flexibility when it comes to the angle, but neither can be removed from their mount. These are great if you're showering with your significant other as they offer more space for both to stand beneath the water.
With Handheld Shower - Alternatively, many dual shower head systems come with a handheld option along with a mounted showerhead so you can choose to remove one of the heads from the mount to enjoy a more concentrated shower. This offers greater control than a fixed dual shower heads system and is particularly useful if you need to clean pets or even just for washing down the shower once you're done.
Dual Shower Head FAQ
Q: What is a dual shower head?
A: As the name suggests, a dual shower heads system is a shower layout that allows you to have two heads pouring out water rather than just one. This type of shower usually offers a more luxurious shower experience plus greater control when it comes to adjusting the settings or positioning of your shower.
Q: Do dual showerheads use more water?
A: Because dual shower heads have two shower heads with independent water flow being taken to each one, each head has the potential of offering up to 2.5GPM. Many are designed with water-saving technology to ensure they're as efficient as possible.
Q: How do you use a double shower head?
A: Dual shower heads are no more difficult or complicated to use than a standard showerhead. Once you've got the hang of the functions and where the settings adjustments are, you should be good to go! The only difference is that with a double shower head, you have two options for water control, whereas, with a standard shower, there's only one head to deal with.
Sign Up Now
GET THE VERY BEST OF GEARHUNGRY STRAIGHT TO YOUR INBOX