Last updated:
08 Jan 2021
10 Best Recurve Bows (Review) In 2021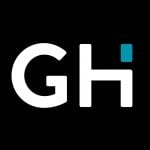 This product guide was written by GearHungry Staff
Published
November 14, 2019
keshes takedown hunting recurve bow and arrow
Whether you want to be the master of the hunt or split an apple from 125 meters away, you've got the itch to pull back on that bowstring and release a devastating shot into your target—recurve bows are designed for just that. They're the most versatile and age-old bow type, and they've remained relevant in the era of compound bows for good reasons: they work, they're effective, and they require immense skill and dedication.
Recurve bows are used in the Olympics, competitively as a recreational activity for children, teenagers and adults alike, and require physical prowess to master. It's a workout, sport and a stress relief all in one. We've had our fun shooting tons of bows, but out of those, these ten were the very best recurve bows. They're worth looking into, whether you're a budding beginner or a practiced professional.
The Best Recurve Bow
Recurve Bow Buying Guide and FAQ
You've seen each best recurve bow for hunting, target practice, and just plain old recreational use—now it's time to show you how we reached these verdicts. From price to handling, weight to accessory capabilities and everything in between, this is what you need to know.
How We Chose Our Selection of Recurve Bows
Brand – Sporting goods—and a bow is a sporting good—have to rely on their brand name heavily. This isn't some cheap electronic that just any company can put out; it's something that applies to specific people who really want to get the most out of their bow. For that, these brands have a much higher mark to hit, and all that means is that we, the purchasers, benefit from their competitiveness with one another and attention to quality. With bows, brand names heavily dictate the quality.
Price – You're going to see a price pattern on these. We took budget-friendly models into account, but unfortunately not all of them passed our rounds of testing. A few did, and we did our best to diversify this list in terms of cost. The good thing about a recurve bow is that the price is justifiable in almost any circumstance. It's an item that you're going to put a heavy amount of physical stress on, and they're designed to last for years to come.
Reviews – During our early stages of designing a buying guide like this, we look to customer reviews to help weed out the blatantly poor quality or otherwise deceptive items. When it comes to bows, you'll find reviews from hardcore, dedicated archers that have been doing this for years. That's what we like to see. These aid us in finding out what's the best and what just doesn't make the cut for our testing phase.

Features To Look For In A Recurve Bow
Purpose – What's your angle for getting a recurve in the first place? There's recurve bow hunting, competitive archery, or just picking it up as a hobby to help you relax and stay fit. Defining your purpose is going to help you figure out the right price range and skill level to shop for. If you're trying to go competitive and maybe get into Olympic archery, you'll need a better bow with a higher draw weight. For standard use, such as for a hobby, you can opt on the lower end of the price range and draw weight range if you wish.
Weight – Not the physical weight of the bow (though that is important, you want it until 2 lbs), but the draw weight. Draw weight is a measurement of power and the bow's capabilities. If you can muster the strength to use a higher draw weight, if you have previous experience, you should opt for it. The price will slightly increase, but it provides more power. The more draw weight, the more distance you can cover, and at a faster speed.
Accessories – Recurve bows don't come with many accessory options, unlike compound bows. Some recurves will come with adjustable pin sights in either one, three, or five-pin designs. These are accepted in the Olympics and help with aiming, but an LED target scope on the side is frowned upon in most instances. Other accessories may include a clip-on quiver for your non-dominant side/the side with no arrow rest, releases (applicable to bow but held by archer), as well as different limbs for takedown bows.

Recurve Bow FAQ
Q: What is a recurve bow?
A: Recurve bows are one of the oldest bow types known to man, right alongside the longbow. With limb tips that begin to curve back towards, or recurve towards the handle, they create points for the bowstring to hold onto and provide more tension when holding back a shot.
Recurve bows are currently the only type of bow allowed in Olympic archery, and requires more skill to use than a compound bow. You will see more compound bows for hunting, but recurves are still a viable option, as we'll explain in a minute. Recurve bows often come with a feature called takedown: the ability to remove both limbs from their fastened point at the handle after unstringing.
Recurve bows require you to unstring at least one end prior to putting it away. For takedown bows, you may remove the limbs upon storage as well to preserve their structural integrity.
Q: Can you hunt with a recurve bow?
A: Recurve bow hunting is still alive and well—you absolutely can hunt using a recurve bow. It is admittedly more difficult than using a compound bow (the most common hunting bow), but far less rewarding. A compound bow requires, on average, 80% less physical strength to pull back while expecting the same draw weight as a recurve.
That sounds good, but it's not about what's easiest, it's about what makes it worth your time. Are you going to spend hours in your tree stand just to pop off a rifle shot and call it a day? No. You're here for the hunt, and a recurve bow allows you to use your physical capabilities to perform the killing blow. Apart from that, using a bow is cleaner than using a gun; there's only one thing to remove from the deer. Recurve bows are used less often for hunting, but can absolutely kill a whitetail deer with a mere 40 pounds of draw weight.

Q: What is the best recurve bow for beginners?
А: For beginners, a recurve bow can be a bit daunting, which is why Samick made the best beginner-ready bow. It can be used for beginners or experts alike, but the simple and smooth design as well as the great visibility on this bow gives you something to work with.
One of the biggest issues with beginner recurves is that they're a little too bulky. When you have a more innate sense of direction, aim, and drop-shot distance, you'll be okay with bulkier and potentially better bows, but the Samick offers better visibility with a thinner frame, all without sacrificing power.
Q: What is the best recurve bow for target shooting?
A: The PSE Razorback, our #3 pick, has the most control. Control can best be measured by the amount of vibration that's born out of tension while you're pulling the bowstring back. Because the PSE Razorback has a wide and solid grip, you're able to mitigate subtle movements that could otherwise impede upon your aim. You want to hit that bullseye? Razorback, launch the arrow, case closed.
Always Hit Your Mark
You've seen the ten best recurve bow models and brands on the market, so what's stopping you from pursuing that lifelong desire to become an accredited archer? It all starts with target practice. It takes dedication to become the best. Whether it's for hunting, leisure or ascending to an Olympic level, these bows will help you get there.
The best!
Gear, gadgets & stuff for men
Straight to your inbox