Best Recurve Bows In 2022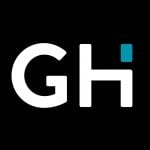 This product guide was written by GearHungry Staff
Last Updated
November 14, 2019
GearHungry Staff
GearHungry Staff posts are a compilation of work by various members of our editorial team. We update old articles regularly to provide you the most current information. You can learn more about our staff
here
.
GearHungry may earn a small commission from affiliate links in this article.
Learn more
Whether you want to be the master of the hunt or split an apple from 125 meters away, you've got the itch to pull back on that bowstring and release a devastating shot into your target—recurve bows are designed for just that. They're the most versatile and age-old bow type, and they've remained relevant in the era of compound bows for good reasons: they work, they're effective, and they require immense skill and dedication.
Recurve bows are used in the Olympics, competitively as a recreational activity for children, teenagers and adults alike, and require physical prowess to master. It's a workout, sport and a stress relief all in one. We've had our fun shooting tons of bows, but out of those, these ten were the very best recurve bows. They're worth looking into, whether you're a budding beginner or a practiced professional.
The Best Recurve Bow
Samick Sage Takedown Recurve Bow
For the cost, for the quality, and nearly everything else in between, Samick made the best recurve bow regardless of your skill level. You're not trying to take down the world, you just want to take down a deer or some targets. Samick's Sage Takedown bow comes with amazing durability through the maple, fiberglass and metal elements that grant good elasticity while remaining powerful. Choose from a 25 pound draw weight up to a 60 pound draw weight in intervals of 5 pounds to determine what your ideal bow is going to be.
It's not all sunshine, though; the arrow rest is a bit slick due to the finish on the maple, and the bowstrings they include aren't top tier. They're going to last for a while and do well, but you've got about six months on average, sometimes up to nine months before they break. With a max draw length of 29", this fits teenagers and adults like a glove. Even if you expand your bow collection over time, the Samick Sage will always be ole reliable. Our guide to the best bow stabilizers features some amazing equipment like this, so be sure to check them out.
Key Features:
Gorgeous and durable maple wood base
29" maximum draw length
From 25 lbs. to 60 lbs. max draw weight
Excellent beginner bow due to thin grip and varied draw weight ranges
Durable fiberglass and metal limbs are set to last for years
Arrow rest can be a bit slippery due to wood finishing
Bowstrings are standard quality, lasting for 6 months on average
PSE Razorback Takedown Recurve Bow
If you're after that perfect bullseye, this is where you start. The PSE Razorback isn't the most premium bow, but it's at the perfect median cost, and comes with a durable bowstring that's ready to hold up to immense pressure. The entire bow sits at a 55 pound max draw weight, which is arguably good enough for hunting as well as intermediate target practice. What it doesn't have is a left-handed variety; if you hold the grip with your left hand, you're out of luck on this one.
On the subject of cons, PSE put most of their engineering prowess on the grip, not so much on the limbs. They're okay, but they're going to split or crack after about two years. Two years to be free from maintenance isn't bad for this price. Speaking of that grip, they spared no expense with the full walnut wood and sleek finish to it. For beginners and intermediate archers, this is how you're going to hit that bullseye time after time. To whatever group you belong, you will sure also like some of the best hunting crossbows, so take a moment to check them out.
Key Features:
Walnut wood handle with contoured grip
Long-lasting bowstring
Easy to restring and take down
Specification:
Brand

PSE

Weight

2.25 Pounds
Excellent price for a very accurate bow
Little to no string sway over time
Only available in right-handed models
Thinner limbs make for less durability (cracks after 2 years)
Southwest Archery Tigershark Takedown Bow
When doesn't a tiger shark sound scary, right? Southwest Archery is at it again, this time with a slightly different twist. They're still the same makers of the Samick Sage, and that bit of expertise is found throughout Tigershark Takedown Bow. The highly durable takedown limbs attach to this with ease, and you even get an included stringing tool with your purchase to help with disassembly after your training is over for the day. There's apparently a "Pro" version of this, though it's not listed properly. It claims to give you extra add-ons for no cost, but it's nowhere to be found.
On top of that, the problem with Southwest Archery is photo manipulation: the actual bow isn't as vibrantly colored or sharp as the photographs suggest. It's still a beautiful bow, just different than what you're seeing to some extent. Choose from varied draw weights, and register your bow to get that one-year manufacturer warranty that Southwest Archery includes with everything that they sell. If you are also into duck hunting, be sure to check out our guide to the best duck calls and pick your favorite.
Key Features:
25 lbs. max draw weight up to 60 lbs.
Every draw weight includes a stringing tool
Includes a one-year manufacturer warranty
Durable wooden grip from multiple natural sources
Highly durable limbs extend bow lifespan
Confusing purchase selection options for add-on items
Colors are not as vibrant as in the online photos
It's hard to say something bad about Bear Grizzly Recurve Bow when you know everything about it, but here goes: it's not the same color as you see online. Were you expecting more? That's all that's wrong with it. Everything you see is made from naturally sourced maple hard wood, so the tint will vary. The only other thing is the price, but it's because you get what you pay for, and in this instance it's excellence.
Built out of a single piece of maple hard wood and equipped with a Flemish Dacron string, it's built to last through thick and thin. With a 58" total height, it's the perfect size for the average person to use for hunting or competitive archery. Despite only having a total of a 50 lbs. of draw weight, it's fine-tuned and precise, so you aren't putting major stress on the bow. As a nice fine touch, there's bear hair on the arrow shelf to add a little bit of traction to your arrow when you're lining up your shot. Excellent? Yes. Priced at a premium? You betcha. You may also like some of the best hunting tree stands from our list, so check them out.
Key Features:
Custom risers help with better handling
Dacron bowstring will last for ages
Pinpoint accurate arrow shelf placement
Specification:
Brand

Bear Archery

Weight

1 Pound
Arrow rest is covered in bear hair to add traction when aiming your shots
Crafted from a singular piece of hard maple wood
Premium price
Color of wood varies depending on order
Southland Archery Supply SAS Spirit
These are by no means designed to take down a whitetail deer, but it's a great beginner bow that you can practice on if you're a taller person. With a 66" total height, you should be at least six feet tall to even pick this thing up (the average bow height is 28" to 62"). Built with a comfortable handle and agreeable bowstring, it's going to line up shots like it's nobody's business. The thing is, it's not something you can use in competitive archery.
The maximum draw weight on Southland Archery Supply SAS Spirit is 34 pounds, and that's the highest that this model goes. That's not enough to take down a deer, and it's not enough to hit a 100-meter target unless it's steeply downhill. The maple wood handle feels good, but it's not fully finished; there's no stain or coating to it. Take what you will from that, but it just leaves it feeling like a rushed product. At the end of the day, your aim stays true and the limbs respond beautifully, you just won't be tackling a competition with this bow. For more cool hunting products, check out our guide to the best trail cameras.
Key Features:
66" total height
Max draw weight of 34 lbs.
Decent grade of bowstring
Specification:
Brand

Southland Archery Supply
Durable fiberglass limbs feel like they're made of steel
Easy to assemble and string
Max draw weight is extremely low
The maple grip isn't finished properly
Southland Archery Supply SAS Explorer
Another SAS model comes to the list, because when you hold these things, you just fall in love with the feeling. They made the Explorer model with a slightly more finished handle, so you're getting a perfect grip on the heel of your palm while gripping onto this bow. If this isn't your first bow, then you'll immediately feel the massive benefit of the aluminum riser on this beast and how it changes the way the bow feels. Much like other SAS models, this one has a max draw weight of 34 pounds.
Despite knowing what to expect, a 34 pound maximum draw weight isn't going to do much other than short to middle-range target practice, and they're around the same cost as higher draw weight bows. That leaves a little bit of a bad taste in your mouth, but on the other hand, this thing isn't going to break on you anytime soon. It's built tough, the only thing you might have to replace in two years is the bowstring. From the fiberglass/maple takedown limbs to the grip, it's one of the most durable bows you're ever going to buy. If you are planning on making your own arrows at home, be sure to pick one of the best arrow saws from our list. 
Key Features:
Designed for archers at least six feet or taller
Agreeable quality on the bowstring
Polished and finished for a great feel in your palm
Specification:
Brand

Southland Archery Supply
Durable limbs will outlast the string, and then some
Aluminum rise adds durability across the board
Max of 34 lbs. draw weight on the top model
Only available in right-handed models
Bear Archery Super Kodiak Recurve Bow
Bear is back at it, and they're crushing it with Bear Archery Super Kodiak Recurve Bow. They're the premium dogs in this race, but the Kodiak is probably one of the most beautiful bows you'll ever used. Built out of custom Dynomowood and fitted with an insane Dynaflight 97 Flemish string, it's likely one of the most durable and smooth bows on the market. When you pull back on the string, releasing your shot is like putting a hot knife through butter. The thing is, all this costs a pretty penny.
Much like the last Bear Archery bow we showed, it's pricey. It's set to last for at least three years if you don't take care of it, but if you actually unstring it each time, you've got a lifetime ahead of you. It's a bit tough to unstring, but it's worth it to do so. Perhaps the best part about this 50 pound draw weight bow is that it shoots and hits like a 65. Whatever they did during the design stage worked, because this thing shoots with ferocious power. Great piece of hunting gear, stupendous for competitive archery.
Key Features:
Max draw weight of 50 lbs.
Single piece construction lets this last longer
Flemish Dynaflight 97 string is basically as good as you're going to get
Specification:
Brand

Bear Archery

Weight

22.7 Grams
Extremely durable black Dymonowood riser
Shoots with power comparable to 15+ pound higher draw weight bows
Premium price
Difficult to unstring when putting it away
PSE Pro Max Recurve Package
PSE made that Razorback we reviewed earlier, and their Pro Max is perhaps their second-best model on the market. Unlike the Razorback, it has a very low maximum draw weight, and anything over it will surely put some stress on the fiberglass limbs. The height rests at 54", so it's best for beginners in their late childhood years/early teenage years. You can't use this for hunting in any state in America.
The limbs come off fairly easily, as does the string. Storage is an easy task, and firing this is a breeze, even if you're a newcomer archer. The package portion of this comes with a recurve bow stringer, armguard, three separate turkey feather carbon arrows, finger savers, a hip quiver and more. It's good for what you're paying, but doesn't even rise to the intermediate level of archery. The adjustable sight helps with newcomers when getting the hang of releasing an arrow, and the entire bow should last 2-3 years with moderate use. 
Key Features:
Includes turkey feather carbon arrows
Slightly adjustable sight
Comes with a recurve stringer with your purchase
Specification:
Brand

PSE

Model

Pro Max

Weight

3.70 Pounds
Takedown limbs and string come off very easily, making for quick storage
Comfortable grip keeps your eye on the prize
Rather short at 54" total height
Maximum draw weight of 20 lbs.
HYF Takedown Recurve Bow Package R3
You can probably tell by looking at the picture above, the HYF Takedown Recurve Bow is a little different from the other products we've featured. Most notably, it's made from an aerospace-grade aluminum-magnesium alloy, a super lightweight and strong material. You'd think that this material wouldn't have as much flex as a wooden bow but it reacts in the same way. The bow limbs are actually made from glass fiber sheets and maple wood combined with an advanced lamination process giving them a really high level of elasticity. The only real downside is that it's not available in a left-handed version. 
One of the reasons customers love the HYF Takedown Recurve Bow is that it comes with a huge pack of accessories. You get 12 replaceable arrows, a bow sight, arm and finger guards, an arrow rest, a bow stringer tool, an arrow quiver, an arrow pull, string wax, target paper, and an Allen key set. Basically, everything you need to start your recurve bow journey. For beginners, this is one of the best recurve bow sets on the market. 
Key Features:
Made from aerospace-grade aluminum-magnesium alloy
Glass fiber sheet and maple wood bow limbs
Comes with 12 arrows 
Huge accessory set 
Available in three colors
Specification:
Brand

HYF

Weight

7.28 Pounds
Perfect set for beginners 
Comes with everything you need 
Lightweight and super strong materials 
Plenty of elasticity in the bow limbs 
Minimum draw weight is heavy 
Arrows aren't great
KESHES Takedown Hunting Recurve Bow and Arrow
It's not easy to find a perfect beginner's bow that can be used by both children and adults but the KESHES Takedown Hunting Recurve Bow is pretty close. One of the main reasons we like it is that it comes in a variety of different drawback weights, ranging from 15lbs to 60lbs. That makes it suitable for people of all sizes and strengths. The bow is really high quality as well, especially for a beginner's set. It's made from beautiful maple wood and the bow limbs are finished with black fiberglass, which adds to the durability. It's also designed to be customizable, in case you want to upgrade certain parts. For example, you could add a brass plunger, stabilizer, sight, and more.
Key Features:
Made from different sourced woods 
Black fiberglass bow limbs 
Customizable 
Arrows included 
Available in right and left-handed 
Competitively priced 
Easy to customize 
Perfect for kids and adults
Recurve Bow Buying Guide and FAQ
You've seen each best recurve bow for hunting, target practice, and just plain old recreational use—now it's time to show you how we reached these verdicts. From price to handling, weight to accessory capabilities and everything in between, this is what you need to know.
How We Chose Our Selection of Recurve Bows
Brand – Sporting goods—and a bow is a sporting good—have to rely on their brand name heavily. This isn't some cheap electronic that just any company can put out; it's something that applies to specific people who really want to get the most out of their bow. For that, these brands have a much higher mark to hit, and all that means is that we, the purchasers, benefit from their competitiveness with one another and attention to quality. With bows, brand names heavily dictate the quality.
Price – You're going to see a price pattern on these. We took budget-friendly models into account, but unfortunately not all of them passed our rounds of testing. A few did, and we did our best to diversify this list in terms of cost. The good thing about a recurve bow is that the price is justifiable in almost any circumstance. It's an item that you're going to put a heavy amount of physical stress on, and they're designed to last for years to come.
Reviews – During our early stages of designing a buying guide like this, we look to customer reviews to help weed out the blatantly poor quality or otherwise deceptive items. When it comes to bows, you'll find reviews from hardcore, dedicated archers that have been doing this for years. That's what we like to see. These aid us in finding out what's the best and what just doesn't make the cut for our testing phase.
Features To Look For In A Recurve Bow
Purpose – What's your angle for getting a recurve in the first place? There's recurve bow hunting, competitive archery, or just picking it up as a hobby to help you relax and stay fit. Defining your purpose is going to help you figure out the right price range and skill level to shop for. If you're trying to go competitive and maybe get into Olympic archery, you'll need a better bow with a higher draw weight. For standard use, such as for a hobby, you can opt on the lower end of the price range and draw weight range if you wish.
Weight – Not the physical weight of the bow (though that is important, you want it until 2 lbs), but the draw weight. Draw weight is a measurement of power and the bow's capabilities. If you can muster the strength to use a higher draw weight, if you have previous experience, you should opt for it. The price will slightly increase, but it provides more power. The more draw weight, the more distance you can cover, and at a faster speed.
Accessories – Recurve bows don't come with many accessory options, unlike compound bows. Some recurves will come with adjustable pin sights in either one, three, or five-pin designs. These are accepted in the Olympics and help with aiming, but an LED target scope on the side is frowned upon in most instances. Other accessories may include a clip-on quiver for your non-dominant side/the side with no arrow rest, releases (applicable to bow but held by archer), as well as different limbs for takedown bows.
Recurve Bow FAQ
Q: What is a recurve bow?
A: Recurve bows are one of the oldest bow types known to man, right alongside the longbow. With limb tips that begin to curve back towards, or recurve towards the handle, they create points for the bowstring to hold onto and provide more tension when holding back a shot.
Recurve bows are currently the only type of bow allowed in Olympic archery, and requires more skill to use than a compound bow. You will see more compound bows for hunting, but recurves are still a viable option, as we'll explain in a minute. Recurve bows often come with a feature called takedown: the ability to remove both limbs from their fastened point at the handle after unstringing.
Recurve bows require you to unstring at least one end prior to putting it away. For takedown bows, you may remove the limbs upon storage as well to preserve their structural integrity.
Q: Can you hunt with a recurve bow?
A: Recurve bow hunting is still alive and well—you absolutely can hunt using a recurve bow. It is admittedly more difficult than using a compound bow (the most common hunting bow), but far less rewarding. A compound bow requires, on average, 80% less physical strength to pull back while expecting the same draw weight as a recurve.
That sounds good, but it's not about what's easiest, it's about what makes it worth your time. Are you going to spend hours in your tree stand just to pop off a rifle shot and call it a day? No. You're here for the hunt, and a recurve bow allows you to use your physical capabilities to perform the killing blow. Apart from that, using a bow is cleaner than using a gun; there's only one thing to remove from the deer. Recurve bows are used less often for hunting, but can absolutely kill a whitetail deer with a mere 40 pounds of draw weight.
Q: What is the best recurve bow for beginners?
А: For beginners, a recurve bow can be a bit daunting, which is why Samick made the best beginner-ready bow. It can be used for beginners or experts alike, but the simple and smooth design as well as the great visibility on this bow gives you something to work with.
One of the biggest issues with beginner recurves is that they're a little too bulky. When you have a more innate sense of direction, aim, and drop-shot distance, you'll be okay with bulkier and potentially better bows, but the Samick offers better visibility with a thinner frame, all without sacrificing power.
Q: What is the best recurve bow for target shooting?
A: The PSE Razorback, our #3 pick, has the most control. Control can best be measured by the amount of vibration that's born out of tension while you're pulling the bowstring back. Because the PSE Razorback has a wide and solid grip, you're able to mitigate subtle movements that could otherwise impede upon your aim. You want to hit that bullseye? Razorback, launch the arrow, case closed.
Always Hit Your Mark
You've seen the ten best recurve bow models and brands on the market, so what's stopping you from pursuing that lifelong desire to become an accredited archer? It all starts with target practice. It takes dedication to become the best. Whether it's for hunting, leisure or ascending to an Olympic level, these bows will help you get there.
Sign Up Now
GET THE VERY BEST OF GEARHUNGRY STRAIGHT TO YOUR INBOX