Best Carbon Monoxide Detectors In 2022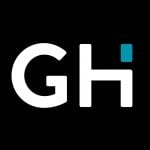 This product guide was written by GearHungry Staff
Last Updated
June 24, 2019
GearHungry Staff
GearHungry Staff posts are a compilation of work by various members of our editorial team. We update old articles regularly to provide you the most current information. You can learn more about our staff
here
.
GearHungry may earn a small commission from affiliate links in this article.
Learn more
Our planet is failing, and one of its many enemies is carbon monoxide. It may have taken us a while to realize that those cool cars, fancy machines, and sophisticated factories were dispensing harmful toxins into the environment, and taking its toll on Mother Earth. We're smarter now, but we all have a part to play to preserve Earth. Installing the best carbon monoxide detectors can help with this budding catastrophe to a large extent. Below is a list of the best carbon monoxide detectors to help keep your environment, and lungs, carbon-free.
The Best Carbon Monoxide Detector
Kidde Nighthawk Carbon Monoxide Detector
Next up on our list is Kidde's Nighthawk CO alarm. This product features an LED display that shows the carbon monoxide level in parts per million (PPM). You can be sure to get accurate readings, as it auto updates the carbon levels every 15 seconds. If the CO in the area hits dangerous levels, the Nighthawk sounds an alarm to alert you of the impending hazard.
This product also features a peak level button that keeps memory of the last highest CO level recorded. A 9-Volt backup battery ensures that the device keeps working even during a power outage. While the Nighthawk does not self-test, it features a 'normal function' indicator that lets you know when everything is business as usual with the device. When it is not, you can use the test button to verify that the alarm and circuit are working correctly. You may also like some of the best door alarms from our list, so be sure to check them out and pick the right one for your home.
Key Features:
Over 100 years of experience in home safety devices
Digital display
Built-in memory for peak CO level
Test button
LED light to indicate normal operation
Replace every 10 years
9V battery for power outages
Specification:
Brand

Kidde

Model

KN-COPP-3

Weight

1.06 Pounds
Ten-year CO detection
Five-year warranty
Budget-friendly pick
Easy to install
No alerts for CO levels less than 35ppm
The electrical plug-in is not 100% safe
First Alert SCO501CN-3ST Smoke and Carbon Monoxide Detector
Every home should have a smoke alarm and a carbon monoxide alarm, so why not combine the two? The First Alert SCO501CN-3ST is an accurate and user-friendly combination alarm that's battery-powered. It has an 85dB voice alert system that tells you the type of danger and where in the house it is. That means you and your family can get to safety quickly and without having to think. 
First Alert is one of the most trusted brands in home safety. They released the first residential smoke alarm in 1958, so it's fair to say they have a track record of keeping people safe. This alarm might look like an old-school smoke alarm but it has a few modern features. For example, it features a photoelectric smoke sensor and electrochemical CO sensor, the latest in alarm technology. Plus, you can connect multiple alarms together to create a wireless safety network in your home.
Key Features:
Combination alarm 
85dB voice-alerts
Photoelectric smoke sensor
Electrochemical CO sensor
Connect multiple alarms
Powered by AA batteries 
Specification:
Brand

First Alert

Model

SCO501CN-3ST

Weight

3.2 Ounces
High-quality sensors
Covers both smoke and carbon monoxide
Loud and clear alerts
Can be connected together
Some problems with warranty
Some false alarm reports
Kidde Battery Operated Carbon Monoxide Alarm
The Kidde KN-COPP-B-LPM is a battery-operated carbon monoxide alarm that protects you and your household from rising levels of lethal fumes, even during power outages. It uses 3 AA batteries that are placed in a slide-out compartment for adequate protection and accessibility. In addition, the device features a digital display that allows you to observe the carbon monoxide rate from 10 to 999 parts per million. What's more, it stores all carbon monoxide readings in the built-in memory that is also very handy for medical professionals to detect just how much carbon monoxide has been inhaled. And because carbon monoxide accumulates in the body, the device can even keep track of the carbon monoxide levels you have inhaled over time. Hence, you can take appropriate steps in time.
Furthermore, the device is fitted with a LED bulb that serves as a power level indicator. As a tip, when the LED bulb displays a green light every 30 seconds, it's an indication that the alarm system is running smoothly. However, if it displays a red light, it's a signal that carbon monoxide has been detected, and so, you need to act accordingly. Furthermore, after the situation has been brought under control, the alarm can be silenced through the test unit circuit. Overall, this is a great product that has been designed with an electrochemical sensory technology, which makes it arguably one of the best carbon monoxide detectors in the market. It can be mounted anywhere and doesn't require a power socket before use. Just insert the batteries, and you are good to go! Furthermore, this sensor boasts of a 7-year lifespan, and as if that's not enough, Kidde offers a 10-year warranty with every purchase.
Key Features:
Powered by 3 AA batteries 
Low battery alert
Displays CO level in PPM 
Peak level button
Test button 
Specification:
Brand

Kidde

Model

21008873

Weight

0.16 Ounces
Easy to install 
Accurate 
Long battery life 
Shows peak level
Some reports of fault products constantly beeping
Nest Protect Smoke And Carbon Monoxide Detector
Nest Protect's 2-in-1 solution doubles as a smoke detector and is a welcome upgrade from the first-generation Nest Protect Alarm. This sleek product sniffs out carbon monoxide from all corners of your home, and it speaks like a human being. Instead of confusing beeps and chirps, the detector speaks to you or sends specific details of the location of the deadly carbon to your phone (after you have installed the Nest app on your device, of course).
The app would also send notifications of smoke/carbon detections to your phone when you're not home, so you know what's going on in your apartment when you're absent. When you do get home, the Nest has an occupancy sensor and subtle ambient lighting that will light up your path as you walk under it.
The Nest Protect is designed to automatically self-check its battery, giving you ample heads-up when they need to be changed. This saves you the hassle of going up a ladder every month to do routine battery checks.
Tip: Although there are several customer reviews where users complained about false alarms, we have to say: read your manual, folks. Keep the device at a considerable distance from the cooking area, and you should be fine.
Key Features:
6 Lithium metal batteries
5.3 x 1.5 x 5.3 inches and 1 pound
Bluetooth 4.0 LE and Wi-Fi 4 supported
10 years warranty
Specification:
Brand

Nest

Model

S3000BWES

Weight

1 Pounds
10-year carbon monoxide detection
It's easy to set up
Easy-to-understand alerts make for quick action
Low maintenance
Comes in wired and battery versions
May send false alarms
Price is on the high side
No custom settings for each unit, if you're using more than one
First Alert CO605 Carbon Monoxide Detector
This First Alert CO detector saves you the bucks on batteries and can be easily plugged into any standard outlet, no mounting required. To keep your space protected at all times, it also includes a battery backup, so CO is monitored even if there's a power failure.
It's electrochemical technology accurately detects all CO, and alerts you of danger with an 85dB siren. A lone button will silence the siren after fixing the reason why it went off, and you can use the same button to reset the unit if need be. As with some of the other models on our list, when the First Alert C0605 is running low on battery, it lets you know with its end-of-life signal. For more useful products for your home security, check out our guide to the best water detectors.
Key Features:
3-pack unit
End of life signal
Test/reset button
Plug in CO detector
Specification:
Brand

First Alert

Model

CO605

Weight

1.89 Pounds
24/7 protection with electric and battery power supply
Easy installation
No LED display
Beeps are hard to understand
Intermittent beeping gets really annoying
First Alert Onelink Carbon Monoxide Detector
Yes, First Alert. Again. What can we say? They make good stuff. With Onelink Smoke Detector And Carbon Monoxide Detector, First Alert brings two solutions in one – smoke and carbon monoxide detectors. The battery-powered unit is long-lasting and reliable and is First Alert's attempt at making a smart tech solution.
The unit is linked to a OneLink app on your phone or tablet, and will send notifications of detection, complete with where what was detected. It even pops up the call 912 emergency option right on the app, in case you forget that crucial bit in times of distress.
The alarm also uses an 85dB siren and a voice prompt, to alert you of danger or battery changes. Before the prompt, the app sends a reminder to change the batteries, and that is made easy with a single access door in the unit. This smart home device is Alexa compatible, so you can also ask Alexa the status of your carbon detection system if you need to.
Key Features:
Phone and voice alerts
Alexa-enabled device
2-in-1 Smoke and Carbon monoxide detector
5-year battery life
Specification:
Brand

First Alert

Model

1042136

Weight

12 Ounces
Phone notifications make it easy to act quickly
Onelink app is compatible with Android and iOS
Can connect with independent OneLink devices to set up a home network
No display for CO levels
Full access is only through the app
Setup may be tricky
Kidde 21026043 Smoke/Carbon Monoxide Detector
Kidde just had to make a Smoke/Carbon Monoxide Alarm, a step-up on the Nighthawk that comes with an extra feature – voice alerts.  Instead of ear-piercing signals at 2 AM, because the detector thought there was something wrong, you get a civil voice that warns you if the sensor has picked up smoke or carbon monoxide anywhere, or if the unit needs a battery replacement.
Being battery-powered means, you get 24/7 protection, whether you have power or not. And the battery cage is designed to stay open if you're not installing the batteries right, so there's no way to mess that up.
This product also features an indicator light that flashes green when the system is working correctly, and red when it's not. Kidde kept the safety light feature and test button on this one, but instead of having to test manually and figure out problems, this alarm self-tests and triggers the voice alerts when malfunctions are found.
However, consider your whole house woken up if the alarm goes off at night because we found no way to get the unit to quit its high-pitched wail after it went off. For more products that will enhance your home security, check out our guide to the best security cameras.
Key Features:
Ionization sensor technology
Voice alerts for detection and maintenance
Safety indicator lights
Test and reset buttons
Specification:
Brand

Kidde

Model

21026043

Weight

14.4 Ounces
Battery power provides protection even during a power outage
Easy to install
5-year warranty
Ionized sensors may not detect smoke on time
No visible button to hush the alarm after it goes off
First Alert Carbon Monoxide Detector
First Alert's Detector eliminates the need to have 'easy to install' as a plus because you don't even have to do any installation. The product uses an in-built 10-year lithium battery that covers the entire life span, so you don't need any battery replacement till you have to toss it out, and you certainly won't be getting any 'battery low' chirps. First Alert features a LED display that shows peak CO levels and an 85dB audio alarm that alerts you to carbon monoxide threats.
However, the LED only displays carbon levels,  and will not give you heads-up when the battery is low, or when your unit has come to the end of its life. You'd have to get used to the beeping signals to figure those out. 4 beeps and a pause for carbon monoxide detection, 1 beep every minute means your unit is running out of juice and you need to replace batteries, and 5 beeps per minute mean it's time to toss your unit out. It's been ten years, Joe. Our guide to the best fire extinguishers features more useful products for your home or office.
Key Features:
10-year inbuilt battery
Digital display
Peak CO levels record
Audio alarm for dangerous CO level
Specification:
Brand

First Alert

Model

CO710

Weight

7.2 Ounces
Affordable price
Does not have to be mounted or installed
The LED display is easy to understand
Long battery life
Only displays harmful CO levels
Manufacture date has already reduced the battery's life span
First Alert CO605 Plug Battery Backup CO Alarm
First Alert's trademark seems to be making 'ready to use' products. This product features an electrochemical sensor and a standard 85dB alarm, and can easily be plugged into an outlet, no mounting needed. However, to keep things going in case of a power outage, the detector comes with a backup battery.
One button hushes alarms when they're more annoying than helpful, but it doesn't help that it's the same button that runs maintenance and status tests on the unit. Also, the lack of any form of display makes it hard to detect what the beeping alarm means at different times. However, First Alert CO605 Plug Battery Backup CO Alarm comes with an alarm action chart that contains the meaning of all the beeps, but we can't carry that about now, or can we, First Alert? Be sure to also check out our guide to the best smart locks for more amazing products for your home safety.
Key Features:
Electrochemical sensor technology for detection accuracy
85dB sound alarm
Plug in unit with 9V battery backup
Front-open compartment for easy battery replacement
Specification:
Brand

First Alert

Model

CO605

Weight

0.16 Ounces
24/7 protection with electric and battery backup combo
Accurate CO detection
Easy to install and use
7-year warranty
No digital display
Alarm beeps may be hard to understand
The test/silence button may malfunction
Alert Plus Battery-Powered Carbon Monoxide Detector
Alert Plus' Detector is curiously similar to Nest Protect 2's, but we can't judge them because this bad boy (not literally) pulls its weight.
It delivers an accurate CO detection (else it wouldn't be on our list, duh) and features a reliable electrochemical sensor. A standard 85dB will rouse you from the deepest sleep if the system detects the presence of carbon monoxide, and you can see the concentration levels shown in PPM by the LED display function.  The LED also displays battery status and 24-hr time so it would double as a clock when you need it. The unit runs on a microprocessor chip, and a built-in voice prompt alerts you of imminent danger or chip failure. For additional safety and control of your home, check out our reviews of the best smart doorbells.
Key Features:
Reliable electrochemical sensor
LED display
PPM carbon monoxide levels and clock
Auto-detects sensor failure
Specification:
Brand

Alert Plus

Weight

5.6 Ounces
Easy installation and use
Handy and compact
Voice prompt will alert for danger when you're not around the device
5-year warranty and money-back guarantee
Does not record previous readings
Only detects carbon monoxide
Ring Alarm Smoke And CO Listener
This product is the best bet for customers who have traditional smoke detectors, but don't want to spend bucks on a smart upgrade. The Ring Smoke and CO Listener doesn't detect smoke or carbon monoxide, but it will notify you on your smart device when the existing detectors do. It is super easy to set up and connect to your phone with the Ring app, and it comes with a 3-year replaceable battery.
As long as you place it close enough to listen to the siren alarms of the old boys, the Ring alarm will buzz your phone and let you know that something's up. The downside is that the Ring alarm will only work if the smoke/carbon detectors do. If they don't, you won't get any heads-up for the imminent danger that your house may be in. You may also like some of the best smart plugs from our list, so take a moment to check them out.
Key Features:
Battery-powered unit
Phone notifications
Motion detection sensors
3-year battery
Small, compact design
Easily replaceable batteries
Long-lasting battery
Affordable upgrade for older detectors
Ring Alarm app may be hard to set up
Listener cannot tell the difference between test alarms and smoke alarms
May send false alarms if smoke detectors go off without cause
First Alert Smoke Detector and Carbon Monoxide Detector
Just when we thought we have seen all there are to carbon monoxide detectors, First Alert swoops in with their exquisitely engineered SCO5CN smoke and carbon monoxide detector. With its seamless integration with Apple HomeKit, this device can be controlled using the Apple Home application. What's more, it outshines its rivals with the addition of a voice alarm that plays through the speaker. With this ingenious feature, you will know the type of impending danger as well as the location. Interestingly, you can even network several First Alert Smoke detectors together via Wi-Fi and Bluetooth to produce a sound that's loud enough for an entire house to hear. This way, everyone in the property can take precautionary measures in time.
Another interesting aspect of the First Alert Smoke Detector is the proprietary Onelink app that comes in handy when away from the home – you will be able to detect a smoke or fire situation in your property and curb the situation in time. What's more, unlike most smoke detectors that take up to an hour for installation, this product does it only a few minutes. Plus, it is very easy to operate – you don't have to be tech-savvy to learn the ropes. And just like the Kidde Nighthawk Smoke Detector, the First Alert also offers a 5-year warranty for every component and comes with 2 AA batteries.
Key Features:
2 x 5 x 5 inches
2 AA batteries
5-year warranty
120 volts required
Specification:
Brand

First Alert

Model

SCO5CN

Weight

12 Ounces
Carbon Monoxide Detector Buying Guide & FAQ
How We Chose Our Selection Of Carbon Monoxide Detectors
Brand - We believe strongly in balance, and this balance was something that informed our selection process.
As regards brands, we went on to research some of the most popular manufacturers of carbon monoxide detectors. Through this research, we were able to get some names, then we could check out various e-commerce retail platforms to see their most popular and in-demand products.
However, we didn't stop there. To ensure balance, we checked out some of their lesser-known competitors as well. We looked through some of their products, and while we made sure not to compromise on our focus on quality, we went on to give some of their products a lot of consideration as well.
Price - The price of any product is one of the most important considerations as far as purchases are concerned, so we had to put this into account as well. We selected the products whose features and components matched their prices, thereby providing their users with the highest value for their money. These products were obviously placed much higher on our list, as we would like to ensure that customers get to use the best products.
Reviews - Reviews were out last consideration, but they definitely held a lot of significance as well. It is impossible for us to check out all of the products on the list or sample some of their features and components, so we figured that we could see what people, have said about them.
So, we headed out to the place where we know a lot of people are; e-commerce platforms. We searched for the carbon monoxide monitors, looked out for user reviews and comments from past purchasers, and we were able to find out the products that were doing well on the market.
In addition to helping us understand what some features of a CO detector are and how they could work, we found that user reviews also provided us with insight as regards the products which were providing the highest value for money.
Features To Look For In Carbon Monoxide Detectors
Sensor  - The sensor of your prospective carbon monoxide detector is also essential. Usually, you'll have to choose from the following options:
Biomimetic sensor  - The biomimetic sensor uses both gel-like elements and liquids to detect the presence of carbon monoxide. A detector with this sensor can last up to three years.
Metal oxide semiconductor - This type of sensor uses wired circuits to check for carbon monoxide. A detector with this can last up to a decade.
Electrochemical sensor - The consensus is that this is the best type of sensor. It provides a lot of protection, and its representation of carbon monoxide levels is also more reliable. They also have versatility with temperature, and they have longer life spans as well.
Optochemical sensor - These sensors are favored for being particularly cost-effective. They use pads that change color when carbon monoxide is detected, but while their detectors are usually affordable, their protection is limited.
Ease of Installation  - The ease of installation is another factor that you should ideally place a lot of emphasis on. Some detectors are easier to install than others, and these determine the experience you'll have with them. For the others, you might need to get a professional installer or technician to handle installations, and this might cost you even more.
Types Of Carbon Monoxide Detector Sensors
Digital - Digital carbon monoxide alarms come with their built-in batteries. Battery life lasts differently, and most of the time, you'll find that you would need to get a new alarm when the battery in an existing one goes dead.
Smart - Smart carbon monoxide detectors are pretty much the latest in the evolution of carbon monoxide detectors. Most of them come with support for mobile phones, so they can pretty much alert you when the level of carbon monoxide in a specific room in your home exceeds a certain threshold. They're quite innovative, although you still have some work to do concerning their maintenance.
Hardwired - Most of the time, you'll find that hardwired carbon monoxide detectors come with backup battery slots as well. These detectors come with batteries for continued functionality.
Battery-operated - The battery-operated carbon monoxide detector, as its name suggests, is operated with the use of conventional batteries. While these detectors work pretty well, they usually need a lot of maintenance, and you might also find that replacing batteries from time to time could be a little bit stressful.
Carbon Monoxide Detector FAQ
Q: What is a carbon monoxide detector?
A: The name pretty much says it all; a carbon monoxide detector is a device that can help with detecting the level of carbon monoxide in a room. Carbon monoxide is a hazardous substance (more on that later), and with a detector, you can know just how impure your air is and whether a place is inhabitable.
Q: What are the symptoms of carbon monoxide poisoning?
A: Carbon monoxide poisoning occurs when your blood contains an excessive amount of carbon monoxide in it. Carbon monoxide poisoning is a dangerous condition, and it could lead to tissue damage in the long-run.
Here are some of its symptoms: sudden weakness, dizziness, blurred vision, mental confusion, nausea or vomiting, shortness of breath.
In extreme cases, people have been found to die of carbon monoxide poisoning as well.
Q: Where to install carbon monoxide detectors?
A: Usually, it is vital to have at least one carbon monoxide detector installed on every floor of your home. Note that this includes your basement and the garage (especially if the garage is attached to your home).
Most importantly, you should install the carbon monoxide monitors inside or exactly outside your room or sleeping area.
Q: How to maintain a carbon monoxide detector?
A: If you need to maintain your CO detector, here are a few steps you should take:
Wipe the exterior of the detector regularly. Do this to get rid of any debris or dust from the areas close to the sensor.
You can also spray the area around the sensor with a canned sprayer
Be careful when working around the sensor. It is a sensitive part, and it is very prone to damage.
Sign Up Now
GET THE VERY BEST OF GEARHUNGRY STRAIGHT TO YOUR INBOX