Best Pergola Kits in 2022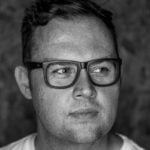 This product guide was written by Chris Worden
Last Updated
October 21, 2020
Chris Worden
Born and raised in Idaho, Chris's sensibilities are a small town, while his life experiences are anything but. He's had the chance to travel the globe with a camera in hand documenting action sports and cultural movements for over 15 years. His love of motorcycles, photography, adventure, and the outdoors has lent itself to a career telling stories and he wouldn't trade that for anything. Chris now resides in a small ski town in central Idaho and when he's not grinding away at his day job, he's feverishly penning articles at night about the products and playgrounds he loves.
GearHungry may earn a small commission from affiliate links in this article.
Learn more
If you are fortunate enough to have the outdoor space accommodating a pergola, there has never been a better time to purchase a kit from the internet. These beautiful structures have been gracing and upgrading residential gardens for hundreds of years. Though they have served several purposes over the years, they now come in a wide variety of shapes and sizes to receive almost any need.
The best pergola kits are easy to assemble, constructed with high-quality materials, and match the expectations set in the product listings. The internet is chock-full of garden pergola kits ready to ship to your home. But figuring out which kit is truly the best takes time. Luckily we've spent hours searching far and wide on Amazon and have landed on a handful of great options. We hope we found one that fits your needs! Let's take a look at our favorite pergola kits.
The Best Pergola Kit
Backyard Discovery Pergola Kit
Our best choice is this classic Backyard Discovery Pergola Kit constructed of barn wood. This structure looks like it was lifted directly from the Almalfi Coast in Italy. You can almost imagine it shipping with crawling vines still attached to it. All you'll need once you get it set up is a little wine and a charcuterie board.
Once the Somerville Pergola arrives, you need to make sure that you have at least an 11-foot by 11-foot base that can support over 450 pounds, plus the weight of your guests and furniture. Assembly, per the reviews, appears to be a manageable process, and though many utilize the help of construction experts, you might be able to handle it yourself! Additionally, a can of wood varnish is included in the kit and will need to likely be re-applied each year, depending on the weather where you live. For absolute enjoyment, also choose a lovely patio swing.
Key Features:
Contemporary wood design is sturdy
Concrete anchors included
3D interactive instructions available for construction
Resin footings to keep from moving
Wood varnish included for re-application
Specification:
Brand

Backyard Discovery

Model

2006546

Weight

434 Pounds
Best Choice Products Pergola Kit
If you are looking for a minimal design with built-in shade, the Best Choice Products Pergola Kit is a great option. The clean-cut steel and matte black finish is a minimalistic look, topped with a canvas sunshade up top. The contrast of the materials makes for a great compliment to mid-century design aesthetics.
Although this structure is steel, the whole package weighs only 117 pounds. This gives the option to quickly move the pergola around the lawn or onto a deck. Included in the kit is a set of ground stakes that allow you to anchor the pergola to ensure that a little wind doesn't end your picnic. A few of the reviews claimed that the instructions were less than understandable, so if you're not handy a wrench, you might want to hire some help.
Key Features:
Solid steel construction
Canvas sunshade included
Weather-resistant fabric and steel
Ground stakes included (no need for cement)
Mid-century design aesthetic
Specification:
Brand

Best Choice Products

Weight

117 Pounds
Ulax Furniture Pergola Kit
The biggest on the list yet is the Ulax Furniture Pergola Kit. This monster measures 10 feet wide by 13 feet deep, which creates a large footprint. Not only does this pergola have the classic four-pole design, but it ships with a beige gazebo canopy made of UV-resistant material.
While the comments and reviews state that the gazebo is black; in fact, it's a dark shade of brown finished in matte paint. Though the kit doesn't include stakes, you'll want to consider purchasing something to secure it to its footprint. If this is going someplace permanent, you could bury a concrete anchor or utilize tent anchors to keep it in place.
Key Features:
Large footprint at 130 square feet
Light canvas cover for shade
Light lattice roof
UV and fade resistant design
Weather-resistant materials
Sunjoy Steel Arched Pergola Kit
Sunjoy is a name synonymous with quality in the outdoor patio world. Their Sunjoy Steel Arched Pergola Kit with two-tone adjustable shade is the perfect sun protection piece for those with a smaller footprint to utilize. The arched design will offer slightly more headroom for taller guests and provide better, all-day sun protection if positioned correctly.
If taking the party outside next to your swimming pool has always been something you've wanted to do on a hot summer day, this two-tone pergola is the perfect way to dip your toes in outdoor sun cover. Sunjoy promises an easy assembly process and customer service support if you hit a snag while setting up.
Key Features:
Adjustable fabric shade
Rust-resistant powder-coated frame
Dome-style archway
Customer service available for installation support
Specification:
Brand

Sunjoy

Model

A106005400

Weight

133.7 Pounds
Yardistry Pergola With Sunshade And Bar
Yardistry is another top brand on the list, and their massive pergola with sunshade and bar is a high-end option for those with a lot of room and a love for the outdoors. Constructed of premium lumber, Yardistry ships this kit with a timber grey varnish that will likely stay fresh for years, but for best results, you'll want to refinish yearly before winter hits.
Don't let the complexity of this kit intimidate you. Many customer reviews concluded that Yardistry Pergola With Sunshade And Bar was easy to assemble, and most could do it independently. The addition of the snap-on sunshade cover might take an extra set of hands, but you're going to want to have people over, so whoever shows up early gets to do the honors with you. Just make sure you have a cold beverage to reward them with when the project concludes and a nice folding table.
Key Features:
Constructed of premium lumber
Removable, snap-on sunshade
Bar and shelf feature
Pre-cut and drilled kit for easy construction
Curbside delivery available
Specification:
Brand

Yardistry

Model

YM11783

Weight

547 Pounds
Cloud Mountain Pergola Kit With Retractable Canopy
One of the most affordable options on the list is this Cloud Mountain Pergola Kit With Retractable Canopy. This pergola's smaller footprint — measuring 10 feet wide and 8 feet deep — is ideal for smaller spaces. The sunshade features high-quality canopy material that can block out some (not all) UV rays coming through the material. Beige in color, the canopy makes a nice contrast against the steel frame. Add a couple of hanging planters, and you've got a perfect outdoor space.
On balance, the reviews show a mixed bag in terms of construction, but if you get stuck, you can always contact the seller for support.
Key Features:
Premium UV resistant material
Very affordable option
Smaller footprint
Easy construction
Specification:
Brand

Cloud Mountain

Model

CM3043

Weight

110.2 Pounds
Paragon Outdoor Pergola Kit
This pergola is the big one! At 176 square feet of ground cover, the Paragon Outdoor Pergola Kit is the biggest on our list. Chilean wood is the theme for the posts, and the color of the canopy is a creamy white and will block out the majority of the UV rays blasting down on you from the summer sun.
Construction of this animal is challenging, according to reviews. Having a high-quality Allen driver and a cordless drill is critical, plus a few friends who will work for beer. 
Key Features:
Huge footprint
Manually operated sunshade retraction
Solid frame with no weld marks
Powder-coated finish 
Rust free anchoring hardware included
Specification:
Brand

Paragon Outdoor

Model

PR16WD2W

Weight

201 Pounds
Sunjoy Steel Pergola With White Adjustable Shade
We saved one of our favorites for last here. The Sunjoy Steel Pergola With White Adjustable Shade is a mixed material pergola with a unique backdrop. This 120-square-foot sunshade is the perfect pergola for hosting or just hanging out. The sunshade is adjustable manually and is UV-resistant material to cut down on the sun poking through and onto your delicate skin.
Instructions and construction appear to be manageable by many customers who have purchased the pergola in the past. With a little patience and some hard work, we've got confidence most customers can assemble on their own with a bit of help from a partner. Add a nice canopy porch swing and your outdoor space is ready for the summer.
Key Features:
Adjustable weather resistant shade
Lattice backdrop for extra coverage
Rust-resistant powder-coated finish
Anchors included
Wood and alloy construction
Specification:
Brand

Sunjoy

Model

A106006400

Weight

315 Pounds
Pergola Kit Buying Guide & FAQ
Features to Look for in Pergola Kits
First, it's essential to understand what a pergola is and what it isn't before proceeding. Many people refer to the pergola in their yard when it is, in fact, a gazebo or a decorative archway.
The root of the word pergola comes from Latin, "pergola" means "projecting eave," which leaves a lot of room for negotiation. The classic definition of a pergola in modern gardening parlance is a four-beam structure with latticework at the top. A proper pergola does not have a sunshade at the top, nor does it have any walls. Once those elements begin to show up, the structure takes on a different name.
Gazebos share their structural design to pergolas, but they aren't limited to the four beams, square format of a pergola. Additionally, all modern gazebos feature some form of a roof; however, they can have some sun bleeding through the eaves.
If your pergola-looking, gazebo-leaning shelter also contains walls, you're now talking about a terrarium.
Materials - The material construction of your pergola is dependent on your budget and the exterior materials of your house or whatever structure it will sit near. There have never been more material options for pergolas, and unlike the roof or wall structure complexity mentioned above, no matter what material you use, it's still a pergola.
Wood is the most common material, and those with an adequate budget can tap into some unique lumber. Of the many kits we've seen around the internet, reclaimed wood is one of our favorites. Additionally, high quality lumbers like oak or walnut but can produce a beautiful result. Beyond that, hardwood is one of the few material options you can utilize that you can refinish. At the end of a long winter, it might be fun to get out the deck stain and re-work the walnut structure, bringing it back to life after years of service.
Marble and other stone are classic materials utilized in pergola construction, especially for the columns. This classic, white stone is reminiscent of ancient Rome's garden structures and can add a real touch of class to your yard. Granite is both heavy and expensive, however. So if the beautiful igneous rock is your pick, just be ready to pay the price.
Vinyl, metal, and fiberglass have also made their way into modern pergola kits. This change is likely due to their ability to produced quickly and ship at a reasonable cost. They still produce a beautiful final product, but they will lack the classic build quality of wood and stone. Additionally, if moving your pergola around the yard or to a new home is something you think may be in your future, consider that; you can disassemble some pergolas constructed of these materials.
Ease-of-Assembly - The assembly process for any kit can be a real curveball. For anyone who has bought a kids playhouse or even put a piece of Ikea furniture together, this can be a real headache. Most pergola kits include a detailed instruction manual for construction, and some even include references to online videos for assembly.
For those who want to go about it themselves, pergola assembly usually requires the basic tool kit. If you have a hammer, power drill, adjustable sockets, and a ladder, you'll need a friend with a bit of patience, and you're good to go.
Most handymen and local builders should be more than capable of construction for those who want some help. It would help if you also considered that some require their beams secure in cement to ensure the structure's longevity. And if you live in an area where tornados or hurricanes are likely, you'll want to secure yours in cement.
Size - Pergolas come in all sizes. The size of your structure is dependent on your budget, what you'd like to use your pergola for, and the sizing limitation of your garden. Most people enjoy the semi-shade underneath their pergola, great for small gatherings or relaxing under the sun. Additionally, a string of Christmas lights or Edison bulbs can really turn the structure into a serene nighttime dining environment.
Intended Use - Your imagination constrains the only limit to what you can do under a pergola. From hot tubs to sun chairs to outdoor dining sets, you can do just about anything you'd like within the confines of your garden structure. Just be careful with fire pits because the material can be flammable.
Pergola Kit FAQ
Q: What are pergola kits?
A: A pergola kit is a ready-made structure for your garden that ships unassembled. Most kits are designed with shipping in mind, meaning the way they are cut and packaged creates better shipping environments. While this convenience is undoubtedly nice, it doesn't ensure that the final product will be as nice as building one on your own. However, the kit option is best for those without the skillset to build their own or for people who may want to disassemble and transport the structure.
Q: Is it cheaper to buy or build a pergola?
A: Building your own pergola can be incredibly cheap or extraordinarily expensive. It depends on the level of quality, size, and building materials you intend to use and whether you want to anchor the pergola to the ground with cement.
Custom pergolas can offer some incredible results that kit pergolas can't deliver on. From the use of rare materials to custom latticework, a homemade design is limited only by your creativity, time, and skillset.
Q: What is the best pergola material?
A: The best pergola material is dependent on what you can afford and what the weather situation looks like where you'll install it. Let's start with the material. The classic pergola is a combination of wood and granite, which creates beautiful contrast and durability. Beyond that, an all-wood design can be a great option as well. If we had unlimited budget and space, we'd probably build one out of walnut and stone. But that's just us!
Q: Do pergolas really block the sun?
A: Pergolas, by definition, do not have a full roof. The traditional latticework of the roof is more like a grate than a sunshade. However, many people allow creeping vines to crawl over their structure, ultimately creating greater sun protection than the bare structure itself.
As we mentioned before, a pergola with a roof is a gazebo, but that's not stopping you from selecting a beautiful structure and draping a canvas top over it. It's your house after all!
Sign Up Now
GET THE VERY BEST OF GEARHUNGRY STRAIGHT TO YOUR INBOX