Best Hanging Planters In 2022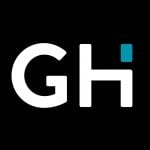 This product guide was written by GearHungry Staff
Last Updated
June 3, 2019
GearHungry Staff
GearHungry Staff posts are a compilation of work by various members of our editorial team. We update old articles regularly to provide you the most current information. You can learn more about our staff
here
.
GearHungry may earn a small commission from affiliate links in this article.
Learn more
Home décor is one aspect of housekeeping that is continually changing. In most instances, replacing your succulents and throw pillows can get annoying when you start running out of theme options. Luckily, there is one element used in decorating that never goes out of style – which is the hanging planter. These decorative planters are designed to suspend freely from your wall or ceiling, displaying a wide variety of cacti, succulents, herbs and other small flowers of your choice. The best part of owning these planters is that they're mighty affordable and cause no dent in your budget. If you want to add a touch of greenery to your home décor to enhance its outlook, you have come to the right place. In this article, we discuss some of the best hanging planters on the market today and offer selection tips to potential buyers.
The Best Hanging Planter
Mkono Macrame Hanging Planter
The creation of an excellent home environment can be undertaken in several ways, one of which makes use of the Mkono Macrame Plant Hanger. If you're looking to add a touch of natural greenery to your home, this is one of the best hanging planters for you. It is made in the absence of artificial chemicals and ingredients, with its primary material being 100% organic cotton cord. It features a generally vintage design which is meticulously hand-crafted to be sturdy for an extended period. The Mkono hangers are well suited for the display of all your beautiful plants and pots, improving the general beauty and elegance of your patio, balcony, and any preferred portion of your home.
The premium quality of this planter hanger is incredible and highly appreciated on the market by customers from all across the globe. Besides its beauty, the woven outlook of this hanger is done in a manner that allows it to accommodate planters of all shapes and sizes – it doesn't matter where you want this hanger to be; whether hanging from your wall or ceiling, it will look gorgeous. It also features a high versatility in a style, which makes all these positions possible. The Mkono macramé hanger is an excellent housewarming gift and even makes for a great birthday gift. 
Key Features:
Usable both indoor and outdoor
Cotton rope
4 legs
41 inch
Specification:
Brand

Mkono

Weight

4.8 Ounces
Metal Hanging Planter Basket
The Metal Hanging Planter Basket is yet another magnificent planter on the market. It is made with robust steel construction with a black vinyl coating that enhances its resistance to rust. The Metal hanging plants are the best bargain you will ever get, as it offers four baskets for an incredible price. This means you can place hangers anywhere within your home, without spending a fortune. Each hanging piece comes with a hook and powder coated chains attached, to enable users to hang their décor elements in their walls or from their ceilings. Every part of this unit is built to be highly rustproof, which is why it has become one of the favorite models of hanging planters around.
One feature we love about this planter is its versatility in use. It is well suited for use as a plant hanger, flower pot holder, plant stand and many others. These functions are made possible thanks to its large loading capacity. Home décor has never been this simple; make use of the metal hanging planter today.
Key Features:
Coco coir liner
10 inch round wire
Versatile flower pots
4 baskets
Specification:
Brand

AMAGABELI GARDEN & HOME

Model

AHP001

Weight

3.1 Pounds
Mkono Ceramic Hanging Planter
We have another hanging planter product from a leading manufacturer in the décor industry, Mkono. It is the Mkono Ceramic Hanging Planter, a packaged set of three hanging plants, manufactured with white ceramic to fit into any home décor with ease. These wall hanging planters are high for your display of herbs, succulents, cacti, and other small flowers you love. It enables you to include some vertical greenery into your home, an inclusion that can be done either indoors or outdoors. Besides the use of white ceramic, the Mkono ceramic planter features the use of brass screws and a leather strap which gives it a more modern feel and a more giant aesthetic for your home. 
This planter isn't created with a drainage hole; thus, users are advised to make use of charcoal or rocks at the base, to give excess water an exit route which ultimately helps save your plants from dying. The best multi-purpose planter for various décor scenes is this beauty from Mkono; you'll have no regrets with this planter in your home. Our guide to the best indoor herb garden kits features more useful products for plant lovers.
Key Features:
Succulent air plant wall decor
Set of 3
White ceramic construction
No drainage hole
Specification:
Brand

Mkono

Weight

3.84 Pounds
Foraineam 10.2 Inches Round Basket Hanging Planter
The Foraineam Round Basket Planter is one of the most incredible houses décor elements you'll ever come across. This is 10.2 inches of heavy-duty iron, cast into stylish and classic designs that will transform your home into a space of style in seconds. This planter is designed with a trainer and an inner pot, which allows excess water to leave the plants. It is large enough in capacity to accommodate all your flower and planting arrangements. For total security and support, this hanging planter is built with heavy-duty iron material, with a triple chain hanger. The Foraineam round basket is simple in outlook yet stylish in design and is excellent for your office, home, garden, windowsill, etc. 
Our team recommends this brand of hanging pots for all those who want to add a touch of nature to their home but don't have the time for regular watering. It is a budget-friendly unit made to resemble real rattan with an eye-catching design that can be hung anywhere in your home or office. If you are looking for some gardening tools, check out our guide to the best garden forks.
Key Features:
Dual-pots design
Indoor outdoor use
Large capacity
Self-watering reservoir
Specification:
Brand

Foraineam

Weight

1.25 Pounds
Hanging Planter Flower Plant Pots
In the world of hanging plant pots, there has been a steady rise in the number of models on the market, with several manufacturers coming up with more than one farmer for a variety of uses. The Hanging Planter Flower is a set of two hanging planters, made for use both indoor and outdoor. It features a sleek and classic marble pattern that makes it a beautiful piece within your home, on your patio or balcony garden. Its texture is unique with all its features highly distinguished. It also comes with a detachable plug that increases the versatility of the unit.
We recommend the hanging planter flower pot for your living room, home, bedrooms, and gardens thanks to its lightweight nature and superior strength. If there is any reason why you will be unsatisfied, you can feel free to return this planter for a full refund with no questions asked. A perfect gift for gardeners.
Key Features:
Basket for patio
Resin set of 2
Marble pattern
Lightweight
Specification:
Brand

LA JOLIE MUSE

Weight

2.35 Pounds
La Jolie Muse Hanging Planters Large
There are different sizes of hanging plant pots, and the Hanging Planter we review now is one of the largest. This is a vast planter built to be both functional and durable. It is well suited for use outdoors and as such, is designed with a sturdy hanger made adjustable with an equally sturdy khaki finishing. The flexible nature of the hook makes it possible for users to change the height of their planter to suit their needs. The design of this planter offers a classic theme and a contemporary outlook that blends effortlessly with a wide variety of home décor. 
Use these planters if you require a planter made from something stronger than plastic. The resin clay this planter is made from makes it extremely durable, preventing any form of breakage for up to five years. To be sure your plants thrive and survive, check out our reviews of the best soil testing kits.
Key Features:
Garden planters
Khaki finishing hangers
Set of 2
Adjustable rope
Specification:
Brand

LA JOLIE MUSE

Weight

4.65 Pounds
Umbra Trigg Hanging Planter Vase & Geometric Wall Decor Container
Are you searching for the ideal hanging plant holders of all your succulent plants, mini cactus, and faux plants? Then look no further than the Umbra Trigg Hanging Planter Vase. This is a geometric unit designed by world-renowned artist Moe Takemura, who employed an elegant and straightforward design that transforms any interior space into a contemporary space for ideal living. This hanging planter adds a touch of color to any space, giving it more life and vibrancy. It is well suited for use in your bedrooms, living rooms, offices, and many other areas of your choice. The Umbra Trigg Planter Vase is a versatile unit that holds a myriad of items, some of which include office supplies and greenery of your choice. You may also like some of the best pruning shears from our list, so be sure to check them out.
Key Features:
Attractive geometric design
Modern indoor planter
Unique decor that fits anywhere
Available as wall décor
Specification:
Brand

Umbra

Model

470753-524

Weight

1.1 Pounds
Umbra Triflora Hanging Planter
The Umbra Triflora Hanging Planter has to be one of the most stylish ways to hang your house plants. It has that industrial-chic look that has become so popular over the last decade. So, if your apartment is full of exposed brickwork and copper light fittings, this planter will fit right in. It consists of a metal rod (that fits like a curtain rail), three adjustable ropes, and three durable melamine planters. The planters are designed to fit standard three-inch plant pots, so there's no need for replanting. This is a unique and beautiful way to display plants in your home. 
Key Features:
Adjustable horizontally and vertically 
Fits 24-inch kitchen window
Planters fit three-inch plant pots 
Money-back guarantee 
All mounting hardware included 
Specification:
Brand

Umbra

Model

1011748-660

Weight

2.4 Pounds
Best Hanging Planter Buying Guide
How We Chose Our Selection Of The Best Hanging Planters
We all love it when our homes look their best, with the décor boldly representing our personalities in several ways. In many homes today, greenery is being introduced to offer a more organic feel and also to improve the indoor air quality. To ensure that the plants kept indoors have a special place to exist and also blend in effortlessly with the already designed décor, hanging planters are introduced. Selecting the best of these units can be extremely difficult, thanks to the wide variety available. Our team of experts came up with a list of recommendations after grueling research and countless sessions of observation. Below, we discuss the significant features that influenced their decisions.
Price - The primary factor guiding their selection was price. We realize that all our readers have different budgets; thus, providing them with products of the same rate would not be the best response. To solve this issue, our team searched for products that feature a wide range of prices, which will offer many options to everyone who comes across this article. There is a product for everyone, no matter your budget.
Reviews - Another helpful feature that made our selection simple was the study of reviews. We looked online for all customer feedback comments about our selected products to be sure of their functionality and durability. The reports we found on various online review platforms where the best hanging planters were discussed.
Features To Look For In Hanging Planters
If you're searching for the ideal hanging planter for your home, there are some factors we encourage you to consider, to ensure that you make the best choice and an excellent investment. There are so many brands and models in existence, and you may feel drowned in the options available. With this buying guide by your side, you're assured of some foreknowledge which equips you will all the information you will need.
Size - The size of hanging planter you go for will depend mainly on the type of plants you will be keeping as well as where the planter will be placed. It is imperative that you decide the kinds of plants you will display, and this will offer you a better perspective on the size of the planter to invest in.
Material - The material used in constructing a planter can determine how durable or functional it will be., there are platters made from macramé, resin, plastic, and many other materials. The type of material used will determine where your hanging planter can be used; thus, you must know where you want to hang your unit before making a purchase.
Design - The design of a planter adds up to the existing décor within a room. To ensure that your planter blends in with your décor, be sure to look up available colors and textures, and match them with what is already existing within your home. The design may be classic, modern, or contemporary, and this can transform your space into a thing of beauty.
Sign Up Now
GET THE VERY BEST OF GEARHUNGRY STRAIGHT TO YOUR INBOX