Best Zero Gravity Chairs In 2022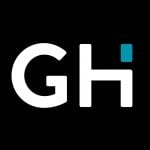 This product guide was written by GearHungry Staff
Last Updated
October 3, 2019
GearHungry Staff
GearHungry Staff posts are a compilation of work by various members of our editorial team. We update old articles regularly to provide you the most current information. You can learn more about our staff
here
.
GearHungry may earn a small commission from affiliate links in this article.
Learn more
If comfort could come with a price tag, then it would certainly come in the form of a zero gravity chair. These comfortable contraptions offer up a wide range of benefits that have made them increasingly popular. If total relaxation is your aim then there is definitely a model which offers up the best features for you. The only hitch here is that there are so many options out there. So, instead of throwing away money on a bunch of trial runs, getting some guidance is advisable. In that vein, here is a compilation of some of the best zero gravity chairs on the market.
The Best Zero Gravity Chair
Best Choice Products Adjustable Zero Gravity Chair
For anyone really looking to experience that zero gravity recline, this is the most viable option out there. Thanks to its stellar craftsmanship and all-around efficiency, the Best Choice Products Set of 2 Adjustable Zero Gravity Lounge Chair Recliners is truly the 'best choice'. They genuinely mimic the weightlessness one would experience in outer space and offer up maximum comfort in the process. The zero gravity chair itself is made of sturdy, UV-resistant mesh material which contributes to its 250-pound weight capacity. It is also fitted with replaceable elastic cords that conveniently adjust to the body of the user. Equally, it has the ability to smoothly glide into an ergonomic zero-gravity position, for the comfort of the user. For further convenience and comfort, it comes with a detachable tray which can accommodate water bottles, books, phones, and other portable devices. The extra comfy headrests attached can easily be taken off are a handy addition to this unit. Finally, the zero gravity lounge chair is lightweight and foldable for portability.
Key Features:
A lockable reclining system that allows you to relax just as you want to
Elastic cording which adjusts to your body
Resistant to UV rays which increases durability
Cup holder for your beverage of choice
Specification:
Brand

Best Choice Products

Model

SKY904

Weight

37.4 Pounds
Incredibly easy to dry off in case it rains
Great value for money
The lock mechanism holds the chair in position adequately
Users complained of rusting after only a few days of use
There are no handles or straps attached for easy carriage
Poor finishing work
The most high-quality materials were used in the making of the FDW Zero Gravity Chairs. The fabric on the chair is of the highest quality making it resistant to tears which means you can have this for a while and also it doesn't smell, so there's no need to worry if it rains and unfortunately your chair is caught outside. It features a tray to the side which makes it ideal for a book reader as you don't have to place your book on your lap and then worry about it falling off. The cording on the side is reinforced with double fabric which provides an extra layer of protection for you. It is also a very noiseless chair as a small tubular jacket at the base of the frame puts something between the chair and the ground which makes moving it around a very stressless endeavor.
The armrest is also ideal as the smooth surface cradles your arms and allows them to rest properly. The FDW chairs can be used in a number of places and setting including in reflexology offices for clients who want a relaxing chair to ease whatever aches and pains may be laying within. It's also easy to store away as its foldable feature allows you to easily pack it away in a shed or storage room until the next time you need it.
Key Features:
Easy to store away with its foldable feature
Easy to move about quietly with support underneath the frame
High-quality fabric that is resistant to tear
Comes fully assembled, so no need to put it together
Specification:
Brand

FDW

Model

Zero Gravity Chair

Weight

33.9 Pounds
EVER ADVANCED Oversize XL Zero Gravity Chair
Aren't oversized chairs just the best? If you're a big person then they are big enough to hold you and make you feel comfortable and if you're a smaller person, then they envelop you giving you that warm, fuzzy feeling of safety and serenity. The Ever Advanced Oversized XL Zero Gravity Chair is a big boy and that's not a bad thing at all. The heavy-duty frame makes it a go-to chair for people with larger figures who still want to be able to relax. The adjustability of the chair is phenomenal as it can easily be moved between 0-170 degrees with little to no hassle meaning you can recline with a high level of freedom.
The dual color of the chair with the middle being a separate color to the outer edges lends to the beauty of the chair. The design also gives it the look of a chair well suited for gaming as the colors and the logo on the headrest evoking a certain feeling to the moderate gamer. The chair is also fully padded which is great for relaxation and easing of tension on your body and with extra-large armrest you can be ensured that your resting time will be a very enjoyable experience.
Key Features:
Extra Large frame and armrests suitable for big people to relax
A versatile reclining feature which can easily go between 0 and 170 degrees
Fully padded seat for that extra level of comfort
Colorful design
Specification:
Brand

EVER ADVANCED

Model

Oversize XL Zero Gravity Recliner

Weight

24.2 Pounds
Timber Ridge Zero Gravity Chair
The all-around sturdy construction is just one of the numerous attributes which make this next chair such a viable choice. The fact that the Timber Ridge Zero Gravity Locking Patio Outdoor Chair can carry a whopping 350 pounds of weight already sets it apart from the rest. With the addition of its wide seat and incredible build, it is a tough one to beat. It comes with a removable headrest pillow which allows maximum comfort. There is also the addition of a wooden armrest fully equipped with a large cup holder which can be attached on the right side of it. Even better, the zero-gravity recline length of the chair is a full 72 inches. To achieve this, there are easy locking levers present which can lock the chair in any position ranging from upright to a full recline. This zero gravity chair boasts of the easiest locking mechanism out there and even comes with a patented locking mechanism. All in all, it is quite easy to use, once you locate the right clamps it simply slides and locks into place. Our guide to the best camping chairs features more amazing products for outdoor comfort.
Key Features:
Natural wood armrests for peerless relaxation and comfort
High-quality polyester fabric that's durable and efficient
Ergonomically designed for best results in lounging and unwinding
A painless locking mechanism that's one of the best around
Specification:
Brand

Timber Ridge

Model

Zero Gravity

Weight

24.3 Pounds
The material used to make the chair is both sturdy and soft
Fitted with an armrest that is ergonomically designed
The angle of the chair's recline is perfect
It is a bit on the heavy side
Durability is a concern
The quality of the materials makes it unsuitable for outdoor use
Bonnlo Infinity Zero Gravity Chair
The Bonnlo Infinity Zero Gravity Chair prides itself on being stronger and sturdier than other chairs in the market. The tubing is thick which is so to further protect the user when sitting in the chair. For an added level of comfort, the Textilene fabric used is 550g thick which is thicker than most of the other brands you'll find on the market. The thickness, however, doesn't take away from the durability or breathability which means it can still handle itself well in adverse weather while remaining uncompromised.
Its simple, unfussy design also lends to its charm and as it comes in pairs it feels like that chair you can share with the one you love for years and years observing a beautiful sunset. It also comes with a large accessory tray that can even take your iPad along with other things you might want to have on your while relaxing.
Key Features:
Reinforced tubing for greater security
Thick Textilene fabric which is durable and long-lasting
Simple design that gives it an extra level of quaintness
UV resistance that makes it a resilient chair
Specification:
Brand

Bonnlo

Weight

16.53 Pounds
Timber Ridge Zero Gravity Patio Locking Lounge Chair
At first glance, the Timber Ridge Zero Gravity Patio Locking Lounge Chair with its uncomplicated design might seem just normal, but don't let the straightforward design fool you as it is one of the strongest chairs on the market. Easily able to take as much as 600 pounds, you know this chair isn't playing. Easy to adjust and lock with stuffed headrest and plastic armrests, you have all the makings of the ultimate outdoor chair.
It also features a foldable table that can be brought up and put away at will and it large enough to store most gadgets and items on it without any problems. Thick ropes on each side coupled with a sturdy frame give you a satisfactory level of reliability and safety. The sliding pillow feature is perhaps an underrated function of the chair as the added level of flexibility makes for an enjoyable experience while resting or chilling out.
Key Features:
A sliding pillow that allows freedom to choose the resting position
A foldable table that's easy to use and can take most items
Strong frame and supportable to hold up to 600 pounds
Easy to wash and maintain
Specification:
Brand

Timber Ridge

Model

Zero Gravity

Weight

24.8 Pounds
PORTAL Oversized Mesh Back Zero Gravity Recliner Chairs
One thing that this next option can surely guarantee users is stability through and through. Its sturdy construction is not for show and gives users all the support they need to enjoy a zero-gravity experience. The PORTAL Oversized Mesh BACK Zero Gravity Recliner Chairs are truly a stand out option. So, what actually enables and enhances this unrivaled stability? The presence of sturdy bungee suspension contributes to the chair's ability to hold a substantial amount of weight. It is also made of a durable weave nylon mesh material which happens to be extremely breathable. For comfort and convenience, it is fitted with a built-in headrest equipped with a track for adjusting it from the top to waist. Also, there is the addition of a classic wood handle that is not just here for comfort but completely elevates the aesthetic value of this zero gravity chair. Further, it comes fully fitted with a large cup holder that can comfortably accommodate 2 beverages, a mobile device, a book, etc. For more comfy options like this, check out our guide to the best beach chairs.
Key Features:
Comes with a locking system and can equally be adjusted to positions ranging between 0-170 degrees
The entire chair is ergonomically designed
There is no assembly needed
The chair can be folded for storage or portability
Specification:
Brand

PORTAL

Model

EA-FC630-68015XL-BL

Weight

27.4 Pounds
It has a sturdy build and is well made
Highly convenient since there is no assembly needed
It is quite spacious
It wears and tears a bit too fast
Not entirely suitable for outdoor use and being exposed to the elements
It is heavy and clunky
Best Choice Products Oversized Mesh Zero Gravity Recliner Chair
This brand is the ideal choice for anyone looking for comfort, durability, and efficiency. So, it is no surprise that the Best Choice Products Oversized Folding Zero Gravity Recliner Chair lived up to all expectations. First, it is fitted with an extra-wide seat, offering up more than enough space to lay back and relax. This goes a long way to enhance the overall weightless experience.
The chair itself is made of a top-notch, UV-resistant material as well as a lightweight steel frame which has the ability to fold up. So, storage and portability is not an issue when it comes to this lounge chair. For all-around comfort, this chair is fitted with elastic cords which instantly adjust to the body in order to provide an elevated experience. For even more comfort and convenience, the zero gravity chair is fitted with a handy cup holder and accessory tray which can hold drinks, books, and mobile devices. The cherry on the top is the adjustable headrest which is equipped with a padded pillow. If you are also looking for some office furniture, check out our guide to the best ergonomic office chairs.
Key Features:
Fitted with a super spacious and wide reclining seat
It is made of heavy-duty UV resistant material, then fitted with a lightweight steel frame
Equipped with elastic chords that instantly adjust to the body
Comes with a handy cup holder and accessory tray
Specification:
Brand

Best Choice Products

Weight

23 Pounds
It is sturdy and very well built
The locks are highly efficient and keep it in whatever position you want it in
It is lightweight and easy to move around
There are complaints that it is difficult to operate
The headrest pillow is hard and uncomfortable
Overall uncomfortable for people taller than 5'6
Homall Zero Gravity Chair
At first glance, it is evident that this chair is sleek, stylish and suitable enough to grace any patio or lounge. Its aesthetically pleasing exterior is coupled with a number of features which make it 'the belle' of the lounge chair ball. With the Homall Zero Gravity Chair users can expect a blend of components that come together to form the most comfortable unit. First, it is important to mention that there is no assembly needed for this zero gravity lounge chair. It arrives fully assembled and folded for all-around user convenience. The only actions needed are taking it out of the box and unfolding it. All in all, it is as sturdy as they come and is strong enough to hold the weight of 300 lbs. This attribute can be credited to its strong double bungee rope and steel tube frame which also makes it incredibly durable. In addition to all this, it comes equipped with a detachable pillow which can be adjusted for comfort. When you couple this with the fact that it is made with a nice and breathable fabric, then the comfort really has no bounds. Our handy guide to the best kneeling chairs features some great options for your home office, so check them out.
Key Features:
Incredibly easy to assemble
Comes equipped with a one of a kind locking design for sitting and reclining
Fitted with a sturdy steel frame and soft head cushions
The head pillow itself is detachable
It is both sturdy and comfortable
The detachable and movable headrest accommodates people of different heights
Great value for money
The chair does slide a bit once users are seated
The locking mechanism is functional but could use some few improvements I
Durability is a concern
AmazonBasics Outdoor Zero Gravity Chair
Anyone looking to unwind after a stressful day needs to look no further. The AmazonBasics Outdoor Zero Gravity Lounge Folding Chair is just what the doctor ordered to melt that stress away. Its overall design allows it to blend into any given setting, whether it's by the swimming pool or on a patio. Used to make it is a weather-resistant Textilene fabric and a powder-coated steel frame which is all held together by a double bungee support system. With this zero gravity lounge chair, users can truly experience the desired weightlessness. Thanks to its sturdy makeup, this chair can easily hold up to 300 lbs. of weight.
What makes it even better is that it is incredibly easy to transition from an upright position to a reclined position. This further enhances the total full Zero-Gravity effect. For additional comfort, while seated, this chair is equipped with a padded headrest accompanied by a gently contoured armrest which reinforces the all-around support. To crown it all up, it is extremely lightweight and portable. So, you can have this chair with you on the go and enjoy its benefits in numerous locations. For some amazingly portable options for outdoor adventures, check out our guide to the best backpacking chairs.
Key Features:
Portable and easy to carry around wherever you're going
Powder-coated steel frame lends itself well to durability and sturdiness
Able to take up to 300 pounds in weight
High-quality Textilene fabric which increases breathability and the overall aesthetic
Specification:
Brand

AmazonBasics

Model

LF60040-Blue

Weight

16.5 pounds
There is no assembly needed
It can be reclined to a variety of longing positions
Made with a durable mesh fabric which is perfect for hot days
It is a little too easy to recline
Does not come with a tray table
The lock mechanism is faulty; simply slows it down
Sign Up Now
GET THE VERY BEST OF GEARHUNGRY STRAIGHT TO YOUR INBOX