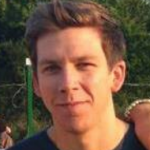 Tips To Slow Down Hair Loss
If your hair is starting to thin, and slowly fall out, then you are certainly not alone in going through the experience. The hard to swallow reality is, hair loss is a natural occurrence that around 50% of men are going to go through before they reach the age of 50. From alopecia and male pattern baldness, to heredity conditions, there are a number of uncontrollable reasons that your hair may be falling out – but there are also plenty of reasons in your control.
Many men don't realise that simple and seemingly insignificant things that they do every day, could be the reason behind their accelerated hair loss. The condition is common, but in many cases, it can certainly be reduced, and you can retain that full head of hair for much longer.
Let's take a look at the top 8 things you can do to slow down that hair loss – you may be quite surprised!
1. Enhance Your Diet
It seems that everything always links back to a healthy diet in some way or another – but as they say, healthy body, healthy mind, or in this case, healthy head of hair. Your diet influences your body in endless different ways, and it's likely going to be playing a big part in your hair loss.
Excess junk food has been connected with the suppression of omega-3 fatty acid, with is an essential component of keeping your hair healthy. Instead of packing your diet with fatty foods, there are some fantastic foods that actually promote hair growth.
An increase in protein consumption, something vital for hair growth, could help you to reverse the damage that junk food has caused. A little extra fish, meat, and eggs in your diet, alongside other vitamin and mineral-packed foods, could be all it takes.
2. Make Some Lifestyle Changes
Smoking, alcohol consumption, and certain medications, could all be having an adverse effect on your body and hair. Quitting smoking, lowering alcohol consumption, and checking medications before you take them, can make a big difference to your hair loss and improve your overall health.
3. Switch up Your Shampoo
The shampoo or Minoxidil that you use is a lot more important than you might think. For hair loss prevention, you should be using a shampoo that contains certain ingredients like caffeine, ketoconazole, and biotin – all of which are great for protecting your hair.
It is also important to control dandruff; if you suffer from dandruff problems, then a good dandruff shampoo is essential. The irritation that dandruff causes generally leads to scratching, which in turn damages your hair roots.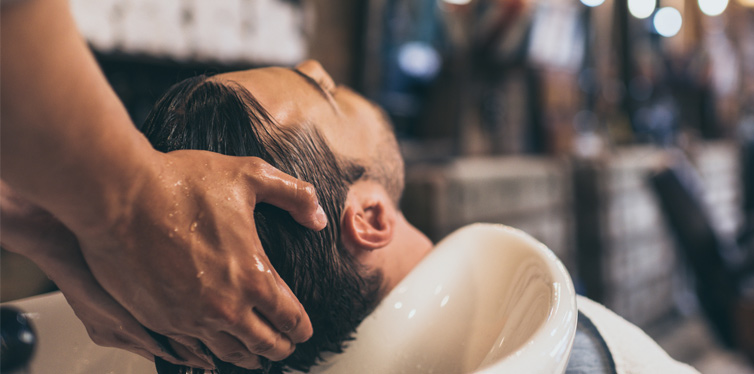 4. Let Your Hair Dry Naturally
It can be difficult to know what the right thing to do is when drying your hair, as both using a hair dryer and towel can lead to hair loss. Letting your hair dry naturally is very beneficial, but if that's not possible, then gently drying your hair in a dabbing motion… instead of a scrubbing motion, can help.
5. Brush-up on Your Brushing Technique
Brushing your hair when it's wet can be very damaging. To prevent hair loss, brush your hair when it's dry and avoid pulling or tugging the hair. It can also help to invest in wider-toothed comb, that doesn't tug at the hair when untangling it.
6. Try out a New Style
Most of us stick to the same hairstyle for a long time, but if that style involves over-styling, it may not be worth it. Hair gel and hair clay used excessively can clog hair follicles if applied on a regular basis and not fully removed when you shower. Switching style to something that is less hair-product intensive, and making sure that your scalp is clean, is an easy way to reduce hair loss.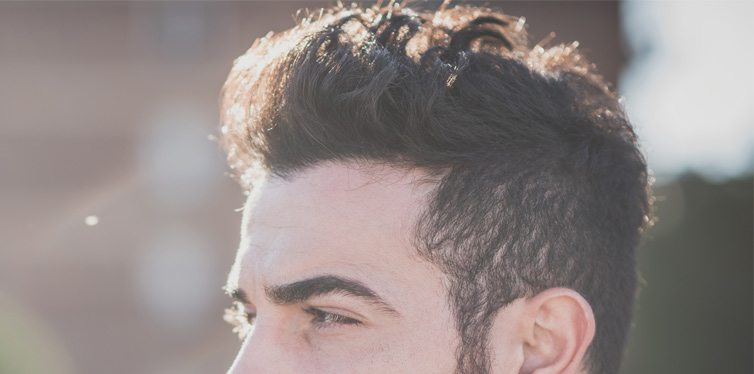 7. Relax and De-Stress
Stress is not healthy for anyone, and it certainly isn't healthy for your hair. When you get stressed, your hair cycle can be impacted. This can lead to more hair being shed and less hair growing back – effectively fast-tracking hair loss. Taking the time to rest and relax and finding ways to de-stress will help your whole body, including your mental wellbeing.
8. Get Some Sleep
If you've noticed your hairline beginning to recede, then your sleeping pattern could be to blame. Having an irregular sleeping pattern, where you're not getting around 8 hours a night, is a bad habit that most people are responsible of. Getting back into a sleeping pattern will leave you refreshed, make you feel more active, and combat hair loss.
Nobody wants their hair to fall out, and certainly not when they're in the prime of their life. Thankfully, just a few adjustments, a healthier diet, and a little extra care with your hair, is all it takes to give you some control back over that hair loss.