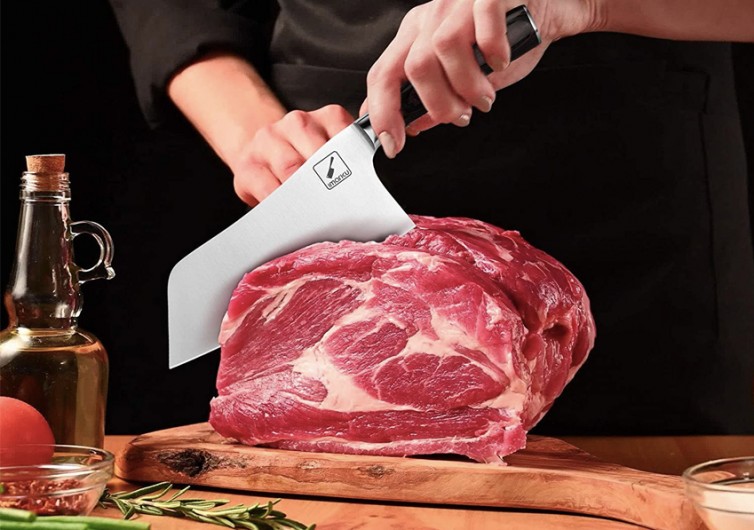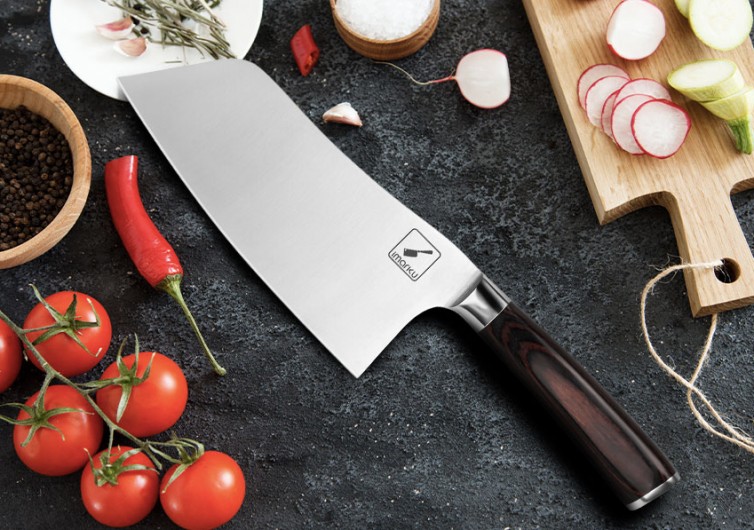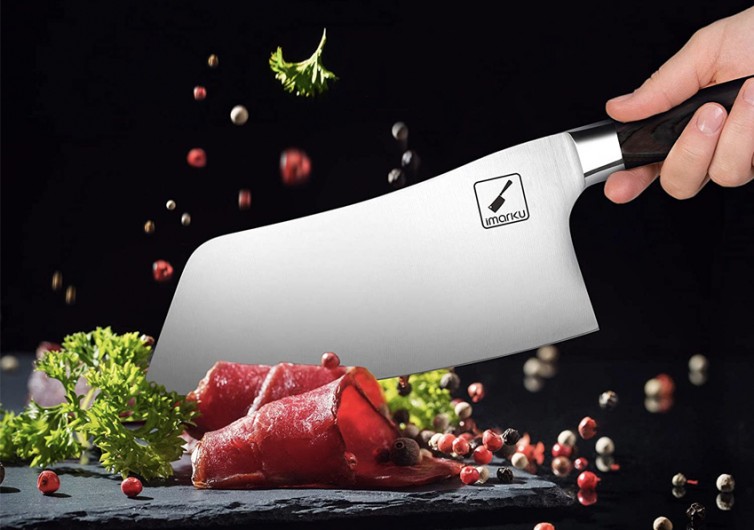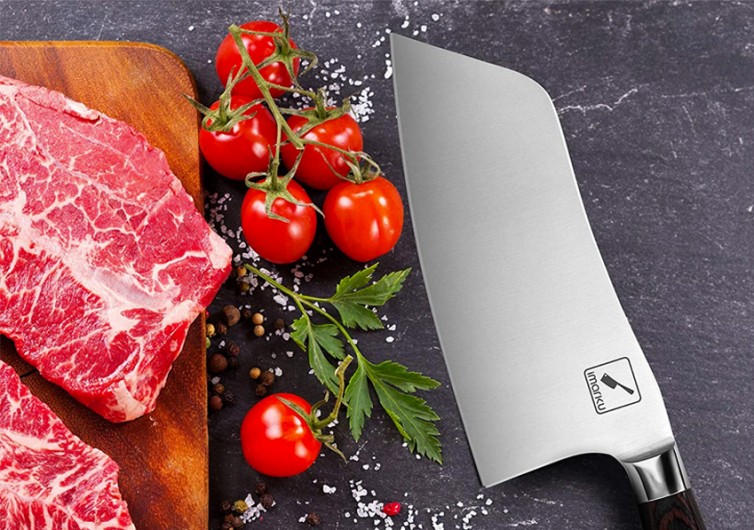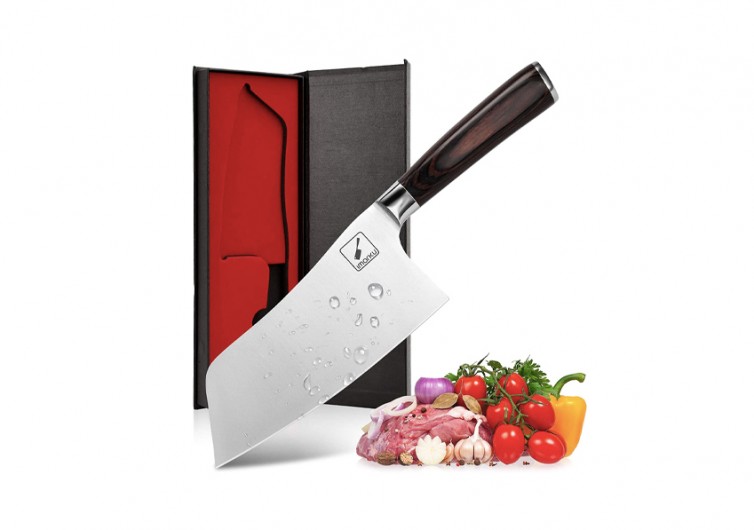 GearHungry may earn a small commission from affiliate links in this article.
Learn more
imarku Meat Cleaver: A Beefy Blade with Precision
Good meat cleavers do exactly what their names imply: they cleave meat. But the best meat cleaver does so much more. Originally designed for butchers who need to part out carcasses and cleave through bone and tendon, meat cleavers are staples in many kitchens thanks to their versatility. The imarku Meat Cleaver is an excellent example of this versatility, thanks to its sharp blade, excellent weight balance, and ability to handle large and small jobs in the kitchen.
Materials
Let's start with the most important part: the blade. The imarku Meat Cleaver takes on the classic rectangular meat cleaver shape, and the blade is made up of high carbon imported German stainless steel with an HRC hardness rating of 60 to 62. The edge is 17 degrees per side, much sharper than the typical blade, which is ground to 20 to 22 degrees. At 2.5 mm at its thickest point, the blade is thin and sharp but sports enough heft to help pound through the meat.
The blade ends in a sturdy bolster which helps balance the weight and keeps your fingers away from the blade, and the polished pakka wood handle has an excellent feel and shape.
Testing the imarku Meat Cleaver
For its main purpose – cutting and deboning meat, the imarku Meat Cleaver was a dream during this review. It sliced through chicken like a knife through warm butter, and cubing a steak was no problem. Where the imarku really impressed me was its ability to cut through more delicate items with precision.
I've been using the imarku almost exclusively in all my cooking: slicing vegetables, mincing garlic, and chopping potatoes into French fries for the air fryer. The first time I cut tomato for a sandwich, it was able to glide through the fruit (yes, a tomato is a fruit) to give me slices so thin that they were translucent.
The weight and balance made chopping an absolute breeze. I've spent hours cutting up meat and veggies for countless dinners without experiencing any fatigue.
As you should with all meat cleavers, I hand washed the imarku. And I did it extremely carefully. The first time I ran a sponge over it, I noticed that little slices of sponge were dropping off into the sink, which was a great reminder of the blade's sharpness and its ability to slice through an errant finger. While a cool reminder, it definitely made me pucker a bit.
I have used the imarku nearly every day for the past several months, and the edge is still as sharp as the day I got it. It still carves through delicate material like tomatoes and mushrooms without crushing, and it still scares the hell out of me every time I hand wash it.
Review Conclusions
The imarku Meat Cleaver ($50 MSRP) does much more than cleave meat. Thanks to its extreme sharpness, excellent weight balance, and sturdy build, it makes an outstanding utility player in the kitchen, doing everything from cutting and deboning meat to crushing garlic and slicing fruits and vegetables.
Since its sharp edge is more designed for slicing, people who want a cleaver that will hack through bone and separate larger joints should look elsewhere, as these uses may prematurely dull or damage the edge. But for everything else, the imarku Meat Cleaver's comfort and versatility make it great for those in search of a knife that can handle a wide array of jobs in the kitchen.