Best Margarita Machines In 2022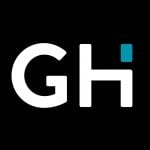 This product guide was written by GearHungry Staff
Last Updated
May 22, 2019
GearHungry Staff
GearHungry Staff posts are a compilation of work by various members of our editorial team. We update old articles regularly to provide you the most current information. You can learn more about our staff
here
.
GearHungry may earn a small commission from affiliate links in this article.
Learn more
The margarita was a little known cocktail enjoyed by a few tourists in warm weather resorts like Key West, Florida. It likely would have stayed a kind of cocktail curiosity had it not been for Jimmy Buffett's 1977 hit "Margaritaville". With that one song Buffett not only placed the margarita squarely front and center on the bar of popular culture, he also made himself an entire margarita-themed career. Today, the margarita is der rigueur in beach resorts from Cape Cod to Kingston and from the Bahamas to Bimini. It's also a must-have cocktail at pool parties the world over and some say it's the drink that fueled the cruise ship phenomenon. Below are the best margarita machines for 2019.
The Best Margarita Machine
Ninja Mega Margarita Machine
The final entry on our best margarita machine list is the Mega BL770 Kitchen System from Ninja. The BL770 is more than just a margarita machine. It's a full-scale drink maker and food processor that will not only spice up your pool parties but also help you create perfect cupcakes, bread and other items.
It features an array of attachments including a 72 ounce 'crushing pitcher' that turns rock-hard ice cubes into a neat pile of delicate shreds in just seconds. Along with an 8 cup food processor jar that allows you to chop any vegetable or fruit into manageable pieces in the blink of an eye, or create the perfect bread dough in less than a minute.
The Mega features a robust 1,500 watts of power which is what allows it to tear through ice and make short work of cookie dough. You can dump frozen fruit directly into the 72 ounce crushing pitcher and it will reduce it to a delicious puree in seconds. And of course it's going to do a bang up job on margaritas that will emerge from the pitcher ready to attack your thirst head-on. Sure, you don't have a half dozen cocktail presets. But the morning after your big tropical-themed party you can enjoy your coffee with a muffin it also helped you make. Our handy guide to the best milkshake makers features more great products like this. 
Key Features:
1,500 watt electric motor
BPA free plastic
72 ounce crushing pitcher
8 cup food processor bowl
30 recipe drink guide included
2 Nutri Ninja cups w/lids
Specification:
Brand

Ninja

Model

BL770

Weight

9.2 Pounds
While it will create outstanding margaritas its real value is in all the other things you can create with it as well
Everything goes together smoothly and securely with no rattling or vibrating
Although it looks complex it's actually easy to use once you get the hang of it
You may have a hard time reconciling the design with your kitchen decor
Margaritaville Tahiti Frozen Margarita Machine
If you entertain a lot during the summer the Margaritaville Tahiti Frozen Concoction Maker should be on your "must-have" list. This is serious drink-making technology that's going to set you back a pretty penny but which nonetheless will transform your backyard into the place to be this year. With 3 24 ounce blending jars arrayed in a half-moon around the central ice shredder the thing has a distinctly industrial air about it. And it would no doubt look right at home behind a bar in the Virgin Islands or some tropical island in the south of Thailand.
But not only is the Tahiti a big, bad margarita maker (which we'll get to in a moment), it's also great theater as it moves from station to station dispensing ice and initiating the mixing process. But back to that mixing process. The Tahiti has a half dozen different presets for each blending jar. So you can make margaritas in jar 1, daiquiris in jar 2 and smoothies, mojitos, mudslide or coladas in jar 3. All you need to do is add the ingredients to each jar, choose the preset and hit the start button.
From a practical standpoint the fact that most of the major components of the Margaritaville Tahiti margarita blender are dishwasher safe is a big plus because otherwise cleaning up this puppy might be analogous to washing the car. Also, it should be set up somewhere off to the side. Because when the Tahiti is working its mojo on all three mixing jars the noise is pretty formidable. Don't forget to also check our guide to the best juicers.
Key Features:
72 ounces total blending capacity
Create margaritas, daiquiris, smoothies and more
3 24 ounce blending jars
Extra-large ice reservoir
700 watts of blending power
Rotating ice chute
Specification:
Brand

Margaritaville

Model

DM3000

Weight

29.6 Pounds
You'll certainly never again be at a loss to create enough drinks for large groups
The 6 pre-programmed drink modes make it easy to shift gears and keep everyone happy
The rotating ice chute dispenser puts on a show folks will line up to see
You have to ask yourself just how much space you're willing to give over to a margarita mixer
Cleaning it up after a party is not going to be the highlight of your day
Nostalgia Margarator™ – Margarita & Slush Machine
If you want to bring the beach party home, you're going to need the Nostalgia Margarator™. This purpose-built blender is the ultimate way to make your favorite slushy cocktail to keep you and your friends cool on a hot summer day. Before we get into the amazing features, it's worth mentioning that this is probably the best-looking margarita machine on the market. The aqua blue body creates the perfect backdrop for your colorful cocktails and will really stand out on your kitchen counter.
The machine has a total capacity of one gallon, meaning that it can make a total of around 35 drinks. That's based on 3.5oz of mix topped up with ice in an 8oz glass. You could make the drinks more substantial than that, if you don't have as many people to serve. Speaking of serving, the Easy-Flow Dispensing Spout is one of this machine's most impressive features. Just pull down on the tab and accurately control the flow of margarita as it pours into the glass. You couldn't dream up a better way to dispense the liquid.
The 150-watt motor powers the stainless steel blending cage, which makes quick work of your ingredients. Within seconds, your margarita mix will be turned into a smooth delicious frozen slurry. Other features included a carrying handle, convenient cord storage, and a double-wall blending chamber that keeps the margarita cool all day. 
Key Features:
One-gallon double-wall chamber 
Easy-Flow Dispensing Spout
Carrying handle 
Stainless steel blending cage 
150-watt motor 
Convenient cord storage
Specification:
Brand

Nostalgia

Model

MSB1AQ

Weight

10.53 Pounds
Looks amazing 
Keeps margarita cool 
Easy to pour 
Large capacity 
Margaritaville Bahamas Frozen Margarita Machine
One of the ways the aforementioned Jimmy Buffett has capitalized on the cultural penetration of his hit song is to license the name to a line of "frozen concoction makers". The Margaritaville line of margarita machines has achieved widespread notoriety for their attention to detail, their build quality, and their sheer audacity. A good place to start if you're contemplating one of these margarita machines is the Bahamas Frozen Concoction Maker.
This is a versatile, effective, stylish, and maybe most importantly, a moderately sized blender that comes with a bunch of presets that allow you to become a cruise ship bartender without ever having to study. There's a durable 400-watt motor that makes short work of ice cubes and built-in measuring guides so that you're never left asking how much of a certain ingredient you should include.
The "Shave n' Blend" mode takes the cubes you deposit in the separate ice reservoir and turns them into delicate slivers of ice which are then deposited into the mixing jar. The jar itself sits atop another pair of rugged, very sharp stainless steel blades that put the finishing touches on your concoction while you wait. When your margaritas are done leave the top on, open the hatch and pour out the tropical goodness without spilling a drop.
The bottom line is that although it's pretty loud and not the easiest blender on planet earth to clean, the Margaritaville Bahamas Frozen Concoction Maker is a quality appliance that's not going to let you down. It's versatile as all get-out, has plenty of functions for creating a wide variety of tasty beverages and simplifies the production process. You may also like to check our guide to the best smoothie blenders.
Key Features:
36 ounce blending jar
Powerful 400 watt motor
1 year manufacturer's warranty
Easy pour jar
Dishwasher safe
No-brainer mixing presets
Specification:
Brand

Margaritaville

Model

DM0700-000-000

Weight

17.45 Pounds
The no-brainer mixer and the shave-and-blend program make your job a lot easier
You can make other drinks such as daiquiris and pina coladas with little trouble
It's not just for adult drinks as it does a great job with smoothies and slurpees as well
The build quality is impressive and, unlike some other machines, it doesn't sound like it's falling apart while it works
One of the more complicated machines to assemble and disassemble
You'll need to carve out some space to store it because it's pretty large
Margaritaville Key West Margarita Machine
If the production line qualities of the Tahiti are a bit much for you consider the Margaritaville Key West Frozen Concoction Maker. Although it's still a fairly large appliance it doesn't gobble up anywhere near the amount of countertop real estate that the Tahiti does. That's because you're only dealing with a single mixing jar at a time. Beyond its more reasonable size the big attraction here is the fact that its 4 presets allow you pretty much hands-off drink production of daiquiris, coladas and mudslides as well as margaritas.
The 36 ounce mixing jar is large enough to produce 3 full sized frozen cocktails. And you're given the choice of selecting how many you'd like to make via the knob on the control panel. The ice shredder on the Key West cantilevers over the mixing jar like a drip coffee maker. That gives it a very different profile than some other margarita blenders. The entire device also features lots of reflective surfaces that serve to disguise its true size, which is a plus when you're working in a kitchen with limited space.
Most of the major components are dishwasher safe. Another big plus is that, like other margarita machines in the Margaritaville line, the lid stays on while you're pouring to control spills. If you're looking for a moderate-size margarita blender that produces delicious cocktails in short order and with a high degree of reliability there's a Key West Concoction Maker with your name on it. Find more great products like this by checking out our guide to the best immersion blenders.
Key Features:
Sleek modern design
4 preset drink options
Shot glass included
Rugged 450 watt motor
36 ounce blending jar
All major parts dishwasher safe
Specification:
Brand

Margaritaville

Model

DM1900-000-000

Weight

21.3 Pounds
Does a good job on non-alcoholic concoctions like slurpees and frappes
There are a lot of presets that make your job easier if you have lots of thirsty guests
The manual is one of the better ones, providing details instructions on most aspects of use
Although the presets do a serviceable job you're going to need to tweak things on your own to create truly satisfying drinks
Margarita Machine Buying Guide
How We Chose Our Selection Of Margarita Machine
Reviews - This is one of those products where we had to give customer reviews a bit more weight than we usually do. Simply because asking our product testing panel to test dozens of blenders to see which one makes the best margaritas would have resulted in a bunch of hammered product testers unable to make appropriately objective decisions. So, while our crew certainly indulged in a bit of taste testing just to confirm that a given machine could actually create a palatable margarita, the primary goal from our end was to evaluate functionality, build quality and ease of use.
Quality - Speaking of quality… We spent a long time evaluating dozens of candidates for our best margarita machine list. Taking them apart, sizing up components, seeing whether the presets were worth anything. We timed how long it took to assemble them, disassemble them and wash them. We tested whether they would fit into standard kitchen cabinets or whether you needed to build an addition on the house to store them. And we also evaluated the instruction booklets and warranties.
Margarita Machine FAQ
Q: How do I make a good margarita?
A: The basic margarita recipe is actually pretty simple. It's only if you want to make a margarita people will remember for is sumptuous taste and bone-chilling cold that you need to involve a margarita blender. And since this is a best margarita machine list we're going to provide instructions on how to use one of them to produce that ready for prime time margarita. Here goes:
The following recipe makes approximately 4 servings:
Add 2 or 3 cups of ice to either the blender container or the ice crusher on top of the margarita rig. If you want your margaritas to be thicker, add more ice. If you like them a bit more diluted add less ice.
Note: Most bartenders will tell you it's better to start by adding too little ice rather than too much, simply because you want to know what the drink actually tastes like before you start burying it under a mountain of shredded ice. So if you're going to err this time then err on the side of using 2 cups of ice.
Add 2 ounces of lime juice to the blender container, along with 6 ounces of tequila, 2 ounces of triple sec and 12 ounces of sweet and sour mix. Top it off with 3/4 of a teaspoon of sugar.
Put the lid on the blender and blend on low until the drink reaches the desired consistency. The longer you blend the more liquidy it will become.
Grab a fresh lime and slice it in quarters. Then rub the lime into the rim of each of your 4 margarita glasses making sure that both the inside and outside of the rim is well-coated with the lime juice.
Pour a good amount of salt onto a plate that is wider than the mouth of the margarita glass. Then dip each glass into the salt and rotate it a bit until the rim is well coated.
Pour the mixture from the margarita blender into the now salted margarita glasses. Garnish with lime wedge and serve.
Sign Up Now
GET THE VERY BEST OF GEARHUNGRY STRAIGHT TO YOUR INBOX