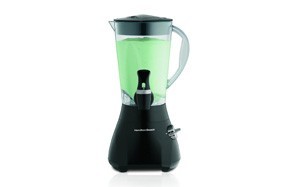 Hamilton Beach Wavestation Margarita Machine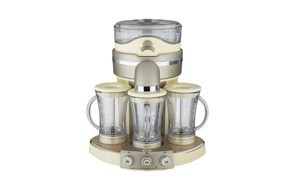 Margaritaville Tahiti Frozen Margarita Machine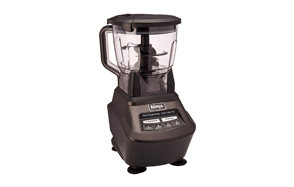 Ninja Mega Kitchen System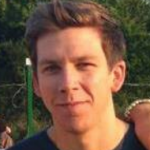 The margarita was a little known cocktail enjoyed by a few tourists in warm weather resorts like Key West, Florida. It likely would have stayed a kind of cocktail curiosity had it not been for Jimmy Buffett's 1977 hit "Margaritaville". With that one song Buffett not only placed the margarita squarely front and center on the bar of popular culture, he also made himself an entire margarita-themed career. Today, the margarita is der rigueur in beach resorts from Cape Cod to Kingston and from the Bahamas to Bimini. It's also a must-have cocktail at pool parties the world over and some say it's the drink that fueled the cruise ship phenomenon. Below are the best margarita machines for 2019.
The Best Margarita Machine
Margarita Machine Buying Guide
How We Chose Our Selection Of Margarita Machine
Reviews - This is one of those products where we had to give customer reviews a bit more weight than we usually do. Simply because asking our product testing panel to test dozens of blenders to see which one makes the best margaritas would have resulted in a bunch of hammered product testers unable to make appropriately objective decisions. So, while our crew certainly indulged in a bit of taste testing just to confirm that a given machine could actually create a palatable margarita, the primary goal from our end was to evaluate functionality, build quality and ease of use.

Quality - Speaking of quality… We spent a long time evaluating dozens of candidates for our best margarita machine list. Taking them apart, sizing up components, seeing whether the presets were worth anything. We timed how long it took to assemble them, disassemble them and wash them. We tested whether they would fit into standard kitchen cabinets or whether you needed to build an addition on the house to store them. And we also evaluated the instruction booklets and warranties.
Margarita Machine FAQ
Q: How do I make a good margarita?
A: The basic margarita recipe is actually pretty simple. It's only if you want to make a margarita people will remember for is sumptuous taste and bone-chilling cold that you need to involve a margarita blender. And since this is a best margarita machine list we're going to provide instructions on how to use one of them to produce that ready for prime time margarita. Here goes:
The following recipe makes approximately 4 servings:
Add 2 or 3 cups of ice to either the blender container or the ice crusher on top of the margarita rig. If you want your margaritas to be thicker, add more ice. If you like them a bit more diluted add less ice.

Note: Most bartenders will tell you it's better to start by adding too little ice rather than too much, simply because you want to know what the drink actually tastes like before you start burying it under a mountain of shredded ice. So if you're going to err this time then err on the side of using 2 cups of ice.
Add 2 ounces of lime juice to the blender container, along with 6 ounces of tequila, 2 ounces of triple sec and 12 ounces of sweet and sour mix. Top it off with 3/4 of a teaspoon of sugar.
Put the lid on the blender and blend on low until the drink reaches the desired consistency. The longer you blend the more liquidy it will become.
Grab a fresh lime and slice it in quarters. Then rub the lime into the rim of each of your 4 margarita glasses making sure that both the inside and outside of the rim is well-coated with the lime juice.
Pour a good amount of salt onto a plate that is wider than the mouth of the margarita glass. Then dip each glass into the salt and rotate it a bit until the rim is well coated.
Pour the mixture from the margarita blender into the now salted margarita glasses. Garnish with lime wedge and serve.