Onyx MoveVent Dynamic Paddle Sports Life Jacket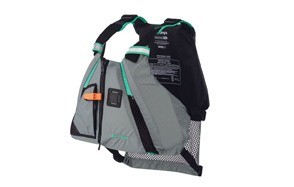 Key Features:
Bubble foam back support for maximum comfort
There is whistle attached so that you can alert team members in dangerous situations
Front and back ventilation to keep you nice and cool
Durable zipper which won't snag
The lower back is specially designed to fit on kayak seats
Comfortable shoulder pads for a snug fit all day long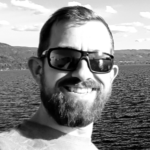 Life jackets, also known as personal flotation devices (PFD), are an essential item to have around when taking part in any activity which involves water. Whether it be on a cruise, canal boat, fishing kayak and so on; a life jacket should be within reach, so that you can be kept afloat in the unfortunate case of an accident. While you might think that any old flotation device will do in this situation, only the best life jacket will be able to keep you safe and comfortable for as long as need be. Ensure that you are prepped and ready for your next water adventure with this buying guide full of the best life jackets.
The Best Life Jacket
Life Jacket Buying Guide
Want to learn more about life jackets? If so, then take a peek at the next few sections, where we discuss the features which contribute towards making a high-quality life jacket. As well as this, we understand that transparency is key within buying guides, so we've also provided a breakdown of how we chose our selection of life jackets.
How We Chose Our Selection Of Life Jacket
Life jackets could potentially save your life in a distressing situation, meaning featuring poor designs on our buying guide was never going to be an option. We want you to get only the best products on the market, and with a helping hand, you can do just that. All of the life jackets on this buying guide went through a thorough selection process, meaning they had to earn their place on this guide. We're confident in saying that we've made epic decisions, but if you're interested, you can learn more about our selection process below.
Reviews - Unfortunately, accidents happen, and you may end up having to put your life jacket to use sooner than expected. There's no real telling how good the jacket is until it hits the water, which is why it's important to take a look at reviews from other people who have already had to use it. All of the life jackets on this guide have received excellent reviews, meaning you can trust that you'll be kept just as safe as the last person. Any life jackets which received poor reviews were instantly thrown in the trash, so don't worry about purchasing an unreliable product.
Price - Although life jackets are there for your safety, we understand that you probably won't want to spend a fortune on one. Many of you are likely to have budgets in mind for something like this, so we've made sure that the products on this buying guide fall into an affordable category. The prices may differ between products, but we've thought about you all, meaning you'll be sure to find a product which keeps your bank balance happy and your life safe.
Brand - As you take a look through this buying guide, you will discover that we've only featured trustworthy brands who have all the right safety accreditations. While it can be tempting to head to an unknown brand and trust their cheap product, it's not recommended. You want to have trust that your life jacket will support you when necessary, and the best way to build this trust is through a respected brand.

Features To Look For In Life Jackets
How do you know if a life jacket will live up to its expectations? Well, using the following list as a checklist will be a good place to start. If you're looking at a life jacket which has the majority of these features, then you can have confidence in knowing that it will impress you for as long as you need it.
Pockets -Just like on a normal jacket, pockets are a useful feature to have on your life jacket. Although it's not wise to store your most important belongings in these pockets, you can still use them for trinkets or keys. More times than not, these pockets will have a waterproof wrap, meaning your belongings won't get wet as you contact water, either.
Crotch Straps - You can't really be picky when it comes to life jacket sizing, but sometimes, the impact of the water may make the jacket pop off your head. Although an unlikely scenario, it's nice to have some extra reassurance with the help from crotch straps. Simply tie the straps around your crotch to prevent your life jacket from slipping off.
We recommend purchasing crotch straps if children are involved, as it may be harder to find a snug fitting life jacket on children with smaller frames. It's better to be safe than sorry in these situations, so ensure that you are abiding by all safety regulations when children are around.
Harness - If the chances of going overboard and ending up in a dangerous situation are likely, then try and get a life jacket with harness support. The harness will allow you to clip yourself onto a solid area of the boat, meaning you'll be able to tug yourself back up if need be. Having a harness is considered mandatory when it comes to activities such as white-water rafting, as these high impact sports can turn south very quickly if the right safety measures aren't followed.

Whistle - A lot of life jackets will have a small whistle attached to them. This whistle will be a very beneficial feature to have if you end up in the water, as your teammates will be able to locate you far more quickly and get you back to safety.
Flashlight - Being out on the water at night is a thrilling experience, but unfortunately, it's a very dangerous one. All you have to do is make one small misjudgement and you may end up overboard!
If this was to happen, then you're going to need to draw attention to yourself as quickly as possible. The power of light will help you out here, so make sure that your life jacket has a flashlight attached to it.
Reflective Piping - All life jackets are expected to have some form of reflective piping or tape plastered over them. Reflective materials shine brightly when a searchlight is on, making both you and your team easy to find.
Padding - If you're going to be sitting around in your life jacket for long periods of time, then it needs to be as comfortable as possible. If a life jacket has little to no padding, then it will either rise up throughout the day or begin chafing against your arms and stomach. Either way, both of these experiences will be very uncomfortable and dampen your spirits.
When choosing a life jacket, make sure that it at least has some shoulder padding. Your shoulders are going to be causing the largest amounts of motion, so they need to be kept safe and secure at all times. If you want to go even further in terms of padding, then make sure that your life jacket has support in the lower back region. This will help to prevent any back pain, especially if you are going to be sitting up in a kayak for hours on end.

Type of Fastening - Usually, a life jacket will fasten together with either a zip or buckle. If you wish for extra protection, then you can even purchase life jackets which have both of these fastenings!
The fastening which you opt for will completely depend on your personal preferences, but as a rule of thumb, buckles are more adjustable and zips are more secure. Take your body frame into account when choosing a fastening, as it may impact how it fits you.
Personally, we recommend opting for a jacket which zips up at the front and then has a buckle fastening to further secure the jacket. With this type of design, it's completely up to you whether you choose to buckle up or not.