Best Life Jackets In 2022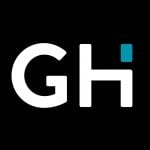 This product guide was written by GearHungry Staff
Last Updated
May 31, 2019
GearHungry Staff
GearHungry Staff posts are a compilation of work by various members of our editorial team. We update old articles regularly to provide you the most current information. You can learn more about our staff
here
.
GearHungry may earn a small commission from affiliate links in this article.
Learn more
Life jackets, also known as personal flotation devices (PFD), are an essential item to have around when taking part in any activity which involves water. Whether it be on a cruise, canal boat, fishing kayak and so on; a life jacket should be within reach, so that you can be kept afloat in the unfortunate case of an accident. While you might think that any old flotation device will do in this situation, only the best life jacket will be able to keep you safe and comfortable for as long as need be. Ensure that you are prepped and ready for your next water adventure with this buying guide full of the best life jackets.
The Best Life Jacket
Onyx MoveVent Dynamic Life Jacket
Leading our buying guide is the Onyx MoveVent Dynamic Paddle Sports Life Vest. This life jacket absolutely amazed us right from the get-go, with a list of features as long as the River Nile (…give or take). We're so overwhelmed by this awesome product that we don't even know where to begin!
First off, let's talk about the incredibly attractive exterior that this life jacket has. The sleek colours of grey and blue combine together to create a surprisingly fashionable life vest, perfect for even the fussiest of outdoors enthusiasts. Team this design up with the abundance of features on offer and you have yourself a life jacket which can't be competed with!
So, in terms of features, we were particularly intrigued by the bubble foam on the back of this life jacket, which will make you feel like you're on a memory foam mattress all day long. To give you even extra amounts of comfort, you'll be pleased to know that this life jacket also has shoulder pads, too. All in all, this life vest has just about everything you need and so much more. You really can't go wrong with it.
Key Features:
Bubble foam added to the inner back for additional comfort
Expandable zippered pockets
Mesh drainage system incorporated
Built-in whistle for safety
Specification:
Brand

Onyx

Model

122200-200-060-14-P

Weight

1 Pound
You'll never get uncomfortable thanks to all of the paddings in this life vest!
The mesh drainage will keep you as dry as possible
There are no crotch straps for extra security
The sizing may come up smaller than usual
O'Brien Women's Impulse Neo Life Vest
At the core of its design is the BioLite material that is used for its construction. Its outer shell is covered in about 1.5mm of lightweight Neoprene material. Not only is it the best fit for the environmentally conscious 21st-century user, but it's extra comfy. Users having everything to gain and nothing to lose; O'Brien Women's Impulse Neo Life Vest dries faster, it is light yet effective and fits like a second skin.
The last thing anyone would want is to feel constricted when out on the water. Well, this Neo styled vest has got you covered on that front. To ensure that this is a practical product, it is fitted with segmented panels as well as wide armholes which give users a free rein of movement. Additionally, it has a sturdy front zipper as well as two adjustable belts, just because one can never be too careful. For that extra splash of credibility, this vest is approved by the U.S coast guard as a type III personal floatation device. Users can rest assured that they are in good hands.
Key Features:
Fitted with a 1.5mm Neoprene exterior
It has a zipper front closure with the addition of two adjustable belts
Comes with a PWC lanyard attachment ring
Fitted with hinges on the front and back
O'Brien Men's Biolite Traditional Life Jacket
If you're looking for a safety life jacket which has a bit more personality, then take a look at the O'Brien Men's Biolite Traditional Life Jacket; available in five different colours. This life jacket has been constructed from specially made BioLite fabric, which dries extremely quickly, allowing your body to breathe. As well as this, if you couldn't tell by the 'Bio' in the name, this fabric is far more environmentally friendly than the usual neoprene material which is used on life jackets.
Although made out of a different material, you can expect all of the same benefits from this life jacket. O'Brien have even gone out of their way to create wide armholes, so you have the ultimate amount of freedom when moving around. Don't forget to also check our guide to the best swimming earphones.
Key Features:
Traditional and easy to use life vest
Fast drying material
Bio-Lite construction for further breathability
Hinge Front Design
Specification:
Brand

O'Brien

Model

218186

Weight

1.7 Pounds
There are a variety of different colour options for added personality
The wide armholes allow you to have freedom with movement
The velcro may begin to wear off
Sizing may come up a bit small
Stohlquist Toddler Life Jacket
Your kid's engagement in water activities no longer has to be a point of concern thanks to the sturdy workings of the Stohlquist Toddler Life Jacket. Its overall design features adjustable straps, an easy entry front zipper and an accompanying security buckle for that extra touch of security. You know what they say, you're better safe than sorry. With the numerous straps and attachments, it is easy to get the idea that this life jacket could end up being constricting. But once in the water, there is no atom of restriction to their movement.
Also, the device has large armholes which guard against chaffing which is quite common with life jackets. It equally has an open back to ensure comfort while the child is seated. More on the front of safety; this floatation device is fitted with a conveniently positioned grab handle which will always be open in the water. Thus, if the need arises, a rescue will be incredibly easy.
Key Features:
Fitted with a 200D Nylon exterior
It has a zipper and a quick release buckle for extra security
The crotch has an adjustable strap
Comes with a grab handle
Specification:
Brand

Stohlquist Waterware

Model

2050824

Weight

6.4 Ounces
Stearns Youth Boating Vest
It may look like something straight out of an episode of Baywatch, but this open-sided Stearns Youth Boating Vest is packed with features that put it in a league of its own. It is open sided to enhance mobility while in the water and breathability when out of it. The fact that it is open sided does not mean that there are no security measures put in place. It is fitted with a total of three adjustable straps which ensures that the vest stays in place.
The combination of PE floatation foam and nylon on the exterior takes this product to a whole new level. Thanks to its sturdy frame, this product can be used for a wide range of water sports and activities. Anything from a good old swim to water skiing is on the table. To crown it all up the life vest is USCG-approved as a Type III personal flotation device.
N.B It is best suited to be used by kids that weigh between 50 and 90 pounds.
Key Features:
A combination of PE flotation foam and a durable nylon cover
Can be used for a wide range of water activities
Fitted with a total of three adjustable buckles
Best suited for children that weight between 50-90 pounds
Specification:
Brand

Stearns

Model

3000001415

Weight

7.4 Ounces
O'Neill Men's Superlite USCG Life Jacket
There's nothing quite as appealing as a product with an all-black exterior. Although we don't judge books by their covers, we can't deny that the sleek design of the O'Neill Men's Superlite USCG Life Vest was what drew us in. This life jacket is recommended for water-skiing, tubing, and swimming in particular, as the minimal bulk design means that you can have full mobility and flexibility. Suitable for a vast array of body types, this life vest is the perfect option for water enthusiasts who want to look cool and get on with their tasks to the best of their ability. Make sure you also check our guide to the best swimming trunks.
Key Features:
USCG approved
Durable coated shell
4 safety buckle closures
Specification:
Brand

O'Neill Wetsuits

Weight

2 Pounds
Minimal bulk design means that your performance won't be hindered
Extremely sleek design
Due to having a minimal bulk design, this life jacket doesn't have as much padding
May come up short on the torso
Stearns Adult Classic Series Life Jacket
If you're looking for an all-purpose life jacket and don't particularly care about the design, then we recommend taking a look at the Stearns Adult Classic Series Vest. This no-fuss jacket has three adjustable chest straps to keep you comfortable and secure all day long, and the open-sided design means that you can have as much flexibility as possible if you're taking part in water sports. If you need a bit of extra reassurance, then you can find confidence in knowing that this life jacket has been US Coast Guard approved; it won't let you down. This makes a good gift for swimmers in your life, even the most experienced ones.
Key Features:
Three adjustable chest straps
US Coast Guard approved
PE foam on the interior
Specification:
Brand

Stearns

Model

2001

Weight

1.1 Pound
The durable nylon shell will last for years
This jacket has an oversized fit, perfect for all body types
The clasps may be quite hard to open
Not suitable for those over 6ft
O'Neill Men's Reactor USCG Life Vest
We have another life jacket to show off from the O'Neill team, but this time, it goes by the name of the O'Neill Men's Reactor USCG Life Vest. Now, you may be thinking that this life jacket is identical to the one we've previously mentioned – but wait! If you look very closely, you will be able to see that this life jacket has a dual buckle design instead; perfect for those who like a bit more mobility out on the water. If that wasn't enough, this life jacket has been segmented from the core, and the anatomical flex points allow freedom with movement, which many other life jackets can't offer. So, if you're constantly on the move, this jacket may be the one for you. If you like swimming, make sure you also check our guide to the best swimming goggles.
Key Features:
USCG approved
Anatomical flex points
Easy-to-release release safety buckles
Specification:
Brand

O'Neill Wetsuits

Model

4720

Weight

2.5 Pounds
The minimal bulk design is extremely lightweight
The anatomical flex points and relaxed fit make this perfect for those who like to move around
Hidden straps may become prone to tangling
No draining mechanism, meaning the jacket may need squeezing frequently
ONYX Adult Universal Type 2 USCG Approved Life Jacket
More times than not, if you think of a life jacket, then the conventional bright orange inflatable comes to mind. Although you're probably now realising that most life jackets don't look like this, we do have an exception; the ONYX Adult Universal Type 2 USCG Approved Life Jacket. This pfd jacket is perfect for inland water near shore, meaning it's only suitable in instances where immediate rescue is on the table. This makes the jacket perfect for shallow water activities, even your above ground swimming pool, and its minimal bulk design will mean that it'll never become a burden. 
Key Features:
Heavy-duty nylon
Luminous orange exterior
Extremely lightweight
Specification:
Brand

KENT

Model

102000-200-004-12

Weight

8 Ounces
The bright orange exterior makes you more visible when on the water
Minimal bulk design for easy-storing and extra comfort
This jacket is only suitable when there is the chance of immediate rescue
Some reviews claim that the sizing is not suitable for adults
ABSOLUTE OUTDOOR Onyx A/M-24 Inflatable Life Jacket
If you're a fan of minimalism, then you'll be a fan of the ABSOLUTE OUTDOOR Onyx A/M-24 Automatic/Manual Inflatable Life Jacket. Although its name might not sound too simple, we can assure you that the design is quite the opposite. This life jacket has been U.S coast guard approved, meaning it's one of the safest on the market. Featuring an automatic/manual inflation preference and soft neoprene neckline for added comfort, you'll find yourself having a carefree experience whenever this jacket is around.
Although the low-profile design of this jacket may look like the bare minimum, you won't have any added worries. This jacket has a clever protective cover which is made out of heavy-duty materials, ensuring that it is durable enough for all the activities you get up to. Onyx have even been kind enough to include utility pockets for all your essential gear! What more could you want? If you love swimming, check out our guide to the best swim caps.
Key Features:
Utility pockets
Made from heavy-duty nylon
Fleece lined pocket
Specification:
Brand

Onyx

Model

132000-500-004-15

Weight

1 Pound
The smooth neoprene neckline will give you added comfort to avoid chafing
The minimalistic design will keep you cool in warm weather
This jacket is not suitable for cold weather
Co2 cylinder may need to be purchased separately
Once again, we have another epic life vest from the Onyx team. This time around, it's in the form of a visually appealing vest which is available in two colours. Whether you opt for the bold red or the florally green, we can guarantee that you'll turn heads for all the right reasons.
The great thing about Onyx Universal Paddle is that the sizing doesn't come up snug like the majority of competitor's products. This means that it is perfect for even the tallest and curviest of water-enthusiasts. We even found a review from someone who put the jacket on their dog, so it's safe to say that this product is one of the most versatile we've seen! It's safe to say that you'll have a stress-free experience when this is on your body.
Key Features:
Available in 2 colours
Zip fastening
The lower back is made from mesh
US coast guard approved
This jacket is not bulky, meaning it won't interfere with any paddling activities
The zip may become prone to snagging
The design of this jacket may not sit well on a kayak
Eyson Inflatable Life Jacket
The Eyson Inflatable Life Jacket might not be the most exciting product on this list but it will save your skin in an emergency situation. You don't need to opt for the most expensive and most stylish life jacket on the market but you need to know it's going to work. This jacket is CE certified and SOLAS approved. That means it's been through rigorous testing to make sure it will work correctly when you need it most. 
It's made from a lightweight and durable fabric, has an adjustable belt for youths and adults, and can be reused multiple times. It has a buoyancy rating of 150N, which means it can support adults under 330lbs (150kg). 
Key Features:
CE Certificated & SOLAS approved
Made from a lightweight & durable fabric
Adjustable belt
Fit for adult and youth
Reusable and washable 
Buoyancy – 150N (for adults under 330 lbs)
Lightweight 
Tough fabric 
Can be reused 
Competitively priced 
Not the most attractive life jacket 
Life Jacket Buying Guide
Want to learn more about life jackets? If so, then take a peek at the next few sections, where we discuss the features which contribute towards making a high-quality life jacket. As well as this, we understand that transparency is key within buying guides, so we've also provided a breakdown of how we chose our selection of life jackets.
How We Chose Our Selection Of Life Jacket
Life jackets could potentially save your life in a distressing situation, meaning featuring poor designs on our buying guide was never going to be an option. We want you to get only the best products on the market, and with a helping hand, you can do just that. All of the life jackets on this buying guide went through a thorough selection process, meaning they had to earn their place on this guide. We're confident in saying that we've made epic decisions, but if you're interested, you can learn more about our selection process below.
Reviews - Unfortunately, accidents happen, and you may end up having to put your life jacket to use sooner than expected. There's no real telling how good the jacket is until it hits the water, which is why it's important to take a look at reviews from other people who have already had to use it. All of the life jackets on this guide have received excellent reviews, meaning you can trust that you'll be kept just as safe as the last person. Any life jackets which received poor reviews were instantly thrown in the trash, so don't worry about purchasing an unreliable product.
Price - Although life jackets are there for your safety, we understand that you probably won't want to spend a fortune on one. Many of you are likely to have budgets in mind for something like this, so we've made sure that the products on this buying guide fall into an affordable category. The prices may differ between products, but we've thought about you all, meaning you'll be sure to find a product which keeps your bank balance happy and your life safe.
Brand - As you take a look through this buying guide, you will discover that we've only featured trustworthy brands who have all the right safety accreditations. While it can be tempting to head to an unknown brand and trust their cheap product, it's not recommended. You want to have trust that your life jacket will support you when necessary, and the best way to build this trust is through a respected brand.

Features To Look For In Life Jackets
How do you know if a life jacket will live up to its expectations? Well, using the following list as a checklist will be a good place to start. If you're looking at a life jacket which has the majority of these features, then you can have confidence in knowing that it will impress you for as long as you need it.
Pockets -Just like on a normal jacket, pockets are a useful feature to have on your life jacket. Although it's not wise to store your most important belongings in these pockets, you can still use them for trinkets or keys. More times than not, these pockets will have a waterproof wrap, meaning your belongings won't get wet as you contact water, either.
Crotch Straps - You can't really be picky when it comes to life jacket sizing, but sometimes, the impact of the water may make the jacket pop off your head. Although an unlikely scenario, it's nice to have some extra reassurance with the help from crotch straps. Simply tie the straps around your crotch to prevent your life jacket from slipping off.
We recommend purchasing crotch straps if children are involved, as it may be harder to find a snug fitting life jacket on children with smaller frames. It's better to be safe than sorry in these situations, so ensure that you are abiding by all safety regulations when children are around.
Harness - If the chances of going overboard and ending up in a dangerous situation are likely, then try and get a life jacket with harness support. The harness will allow you to clip yourself onto a solid area of the boat, meaning you'll be able to tug yourself back up if need be. Having a harness is considered mandatory when it comes to activities such as white-water rafting, as these high impact sports can turn south very quickly if the right safety measures aren't followed.
Whistle - A lot of life jackets will have a small whistle attached to them. This whistle will be a very beneficial feature to have if you end up in the water, as your teammates will be able to locate you far more quickly and get you back to safety.
Flashlight - Being out on the water at night is a thrilling experience, but unfortunately, it's a very dangerous one. All you have to do is make one small misjudgement and you may end up overboard!
If this was to happen, then you're going to need to draw attention to yourself as quickly as possible. The power of light will help you out here, so make sure that your life jacket has a flashlight attached to it.
Reflective Piping - All life jackets are expected to have some form of reflective piping or tape plastered over them. Reflective materials shine brightly when a searchlight is on, making both you and your team easy to find.
Padding - If you're going to be sitting around in your life jacket for long periods of time, then it needs to be as comfortable as possible. If a life jacket has little to no padding, then it will either rise up throughout the day or begin chafing against your arms and stomach. Either way, both of these experiences will be very uncomfortable and dampen your spirits.
When choosing a life jacket, make sure that it at least has some shoulder padding. Your shoulders are going to be causing the largest amounts of motion, so they need to be kept safe and secure at all times. If you want to go even further in terms of padding, then make sure that your life jacket has support in the lower back region. This will help to prevent any back pain, especially if you are going to be sitting up in a kayak for hours on end.
Type of Fastening - Usually, a life jacket will fasten together with either a zip or buckle. If you wish for extra protection, then you can even purchase life jackets which have both of these fastenings!
The fastening which you opt for will completely depend on your personal preferences, but as a rule of thumb, buckles are more adjustable and zips are more secure. Take your body frame into account when choosing a fastening, as it may impact how it fits you.
Personally, we recommend opting for a jacket which zips up at the front and then has a buckle fastening to further secure the jacket. With this type of design, it's completely up to you whether you choose to buckle up or not.
Sign Up Now
GET THE VERY BEST OF GEARHUNGRY STRAIGHT TO YOUR INBOX