Best Laptop Cooling Pads in 2022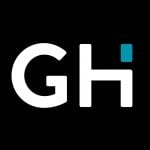 This product guide was written by GearHungry Staff
Last Updated
August 13, 2018
GearHungry Staff
GearHungry Staff posts are a compilation of work by various members of our editorial team. We update old articles regularly to provide you the most current information. You can learn more about our staff
here
.
GearHungry may earn a small commission from affiliate links in this article.
Learn more
The session is engaging, one of the best you've played so far. A drop of sweat runs down your forehead but you're too caught in the game to wipe it off. Then, all hell breaks loose. Your notebook's failed due to overheating and you've lost all progress. But a laptop cooling pad could save you the hassle and ultimately prolong your device's lifespan. Wondering what's your best buy? Have a look at our selection of the best laptop cooling pads on the market.
The Best Laptop Cooling Pad
Havit HV-F2056 Slim Portable Laptop Cooling Pad
Whether you're a gaming enthusiast or a passionate programmer, Havit Slim could be your best bet when it comes to keeping your device chill. Acclaimed as the best laptop cooling pad, the unit exhibits an alluring esthetic enhanced by an ultra-slim design and three large 110mm fans highlighted by blue LED indicators. Constructed in high-quality multi-directional metal mesh, Havit Slim provides your laptop with a stable and wear-resistant carrying surface even on the go while the extra USB ports and power switch add convenient versatility.
Key Features:
Generates 65 CFM of airflow
Measures 15 x 1.2 x 11 inches
Fitted with three blades
Minimal noise generation
Specification:
Brand

Havit

Model

HV-F2056

Weight

1.54 pounds
Compatible with 15.6 to 17-inch laptops
Ultra-slim and portable
Full 1-year manufacturer's warranty
On/off switch
Dazzling LED indicator lights have no independent power switch
AICHESON Laptop Cooling Pad
If you are tired of using a laptop that always overheats after a few minutes of use, then it's officially time for you to rest. The Aicheaon Laptop Cooling Pad is your go-to option because it not only cools your laptop but also features an adjustable pad that allows you to position it in the most comfortable way. This way, you won't hurt your spine and neck even when working with your laptop for an extended period. For more convenience, you can adjust the position of the pad to an angle of 0°, 7°, 14°, 19° or 21°. Nod doubt, when looking at these adjustment options, it's not surprising that the Aicheson prides itself on having the most adjustable cooling pads in the market. And while the adjustability of the Aicheson Cooling pad is a good thing, a laptop might easily slip when it's not positioned correctly.
To prevent that from happening, Aicheson constructed this cooling pad with anti-slip silicone grip. This grip is located at the bottom of the pad, and it prevents the laptop from sliding down a table when there is slight turbulence. Also, because the anti-slip grip is made of rubber, it helps to protect the bottom of the cooling pad from scratches. So, you can place the cooling pad on any surface without the fear of causing any damage. Furthermore, Aicheson didn't stop there in terms of protection for your laptop. The cooling pad is also fitted with an iron hook and as such, it can hold a weight of up to 100 pounds. Note that some may be too small or too big for your laptop; so, just settling for any laptop cooling pad that comes your way may be a waste of time and money. Fortunately, the Aicheson cooling pad is designed with a diamond metal meshed net that makes it compatible with any laptop, no matter the size or weight. You may also be interested in some of these cool DJ laptop stands from our list. Check them out.
Key Features:
Fitted with four blades
High adjustability
Rotates at a maximum speed of 1500RPM
Suitable for all laptops
Specification:
Brand

AICHESON

Model

S035

Weight

1.76 pounds
USB-powered and on/off switch
Portable ultra-slim construction
Limited 1-year manufacturer's warranty for parts and labor
24-hour customer service
Short USB cord
No laptop stoppers
TECKNET N5 Laptop Cooling Pad
Ideal for reckless gamers and casual users alike, TECKNET N5 is developed to provide a comfortable work surface that keeps both you and your laptop cool. Working with the laptop on your lap has never been so easy. A dual fan design guarantees an advanced heat dissipation. Dual intake vents and a curved architecture concede to use your laptop on both hard and soft surfaces. You can even rest the cooling pad on a pillow or comforter without bothering about overheating. Lightweight and ergonomic, N5 was also conceived with portability in mind and is USB-powered.
Key Features:
Features USB ports for drives
Rotation speed of 1200 RPM
Weighs 1.76 pounds
Adjustable height settings
Specification:
Brand

TECKNET

Model

FBA_49498

Weight

1.76 pounds
Optimal airflow at barely audible levels
Metal mesh surface for efficient cooling
Rear LED indicator when the cooler is active
Convenient power switch
Rubberized anti-skid surface
No on/off switch for LED lights
Height is not adjustable
Cooler Master Notepal X-Slim Laptop Cooling Pad
If you're into gaming, Cooler Master might ring a bell but while the brand excels in producing reliable desktop cooling systems, their NotePal X-Slim is just average. Built for laptops up to 17 inches, X-Slim boasts a mesh surface and comes equipped with a heavy-duty 160mm fan that spins up to 1,500 RPM. The ultra-slim profile makes the unit portable while two height options let you use the mat on your lap or on a gaming desk.
Key Features:
Noiseless cooling operation
Works with only a single fan
Supports laptops measuring up to 17 inches diagonally
Airflow rate of 70 CPM
Specification:
Brand

Cooler Master

Model

R9-NBC-XSLI-GP

Weight

1.6 pounds
2-stage pegs for easy angle change
Built-in cable grooves
Limited 1-year warranty for laborand parts
Weak cooling power for gaming laptops
Louder than similar models
Kootek Laptop Cooling Pad
Kootek is a nifty laptop stand and cooler designed to bring versatility at your desk. Five built-in fans can be controlled separately through 3 working modes – just press the switch to power up one, four, or all five. Blue LED lights assess the working status and enhance pad's esthetic. A super-quiet operation guarantees minimal interference with the environment and won't disturb your music or game. Then, 6 height settings help you find the most comfortable angle to work, play, or enjoy a movie. 
Key Features:
Compatible with laptop sizes from 12 to 17 inches
One 5.9-inch fan and four 2.76-inchfans provide a superior cooling power and can be controlled separately
Dual USB hub permits connecting additional devices
Specification:
Brand

Kootek

Model

LCP04

Weight

2.52 pounds
Ergonomic stand with 6 adjustable height settings
Foldable laptop stand for easy transport and storage
Ultra-quiet operation
Two stoppers on the front prevent the laptop from sliding off
Laptop cooling mat drains the your laptop's battery quite fast
TopMate Gaming Laptop Cooler
Constructed with gaming aficionados in mind, TopMate Gaming Laptop Cooler is one of the best laptop cooling pads for devices from 12 to 15.6-inch screen diagonal. This top-notch laptop cooling system boasts multiple operation modes and six speeds. Five fans – a large central one and four outer ventilators- deliver sufficient cooling power to keep even the most solicited systems within optimal parameters. All controlled from an intuitive control panel with LCD display and touchpad buttons. Made of plastic and metal mesh, TopMate Gaming is sturdy and resistant. Make sure you get a cool wireless gaming mouse as well, and you will be on top of your game!
Key Features:
Portable cooling pad creates a continuous and uniformly dispersed air flow, dissipating CPU-generated heat
LCD display informs about various statuses
Three operation modes and sixspeed modes
Height-adjustable angle to four different positions plus a flat option for storage and transport
Hinged flap prevents the laptop from sliding down
Specification:
Brand

TopMate

Weight

2.2 pounds
Built-in dual USB port
Intuitive control panel with LCD display
Whisper-quiet fans hued by blue LED lights
Fans don't seem to be spinning at 2,500 RPM as advertised
Speeds are controlled from the power switch, which is quite a pain
Thermaltake Massive Notebook Cooling Pad
Thermaltake Massive is a notebook cooling pad constructed to draw the admiration of your coworkers or gaming buddies with its sleek design and elegant lines. Thin and lightweight, this laptop cooling system incorporates ergonomic features and the first-ever Thermaltake adjustable temperature sensor that regulates the fanspeed in accordance with various heat points to deliver an ultimate thermal performance. Comfortable viewing angle and hand position, digitally controlled functions and a whisper-quiet operation turn this unit into a true must-have.
Key Features:
Automatic speed adjustment and dual temperature regulated 120mm fans
Adjustable temperature sensor monitors up to four different areas of your laptop
Attractive look enhanced by a brushed aluminum panel
Hexagon-shaped mesh ensures an optimal airflow rate to aid cooling
Specification:
Brand

Thermaltake

Model

CL-N002-PL12BL-A

Weight

2.36 pounds
Smart multi-function control panel
Turbo function boosts speed from 1,000 to 1,300 RPM
Compatible with laptop sizes from 10 to 17 inches
3-year limited warranty for parts and labor
The brushed aluminum surface is slippery
Thermaltake Massive 14² Notebook Cooling Pad
Featuring a slim design and dual cooling performance, Thermaltake Massive 14² aims for simplicity. It doesn't boast an automatic speed adjustment as its brother above but comes with bigger fans and integrated indicator lights. If LEDs lighting up your laptop fan as a Christmas tree aren't really your thing, know that Thermaltake mercifully thought of equipping this unit with separate fan and LED switches. Ultimately, the user experience is defined by the ergonomic concept developed to provide an optimal viewing angle and comfortable hand positioning. Turn on the fan, lay back in your gaming chair and pull a gaming all-nighter!
Key Features:
Superior cooling performance guaranteed by the dual 140mm fans
Adjustable fan speed control and independent LED control switch
Hexagonal cooling mesh reduces wind resistance and provides a uniform airflow throughout the surface
Supports laptop sizes from 10 to 17 inches
Dual laptop levers secure your device from sliding
Specification:
Brand

Thermaltake

Model

CL-N001-PL14BU-A

Weight

1.5 pounds
140mm fans reach speeds up to 1,200 RPM
Dual USB port eliminates connection reduction
Indicator light switch
Three ergonomic height settings
Limited 3-year manufacturer's warranty
Poor power jack design
Rather small for a 17-inch laptop
If you're looking for the best laptop cooling pads for your gaming or work laptop, keep looking. Targus Lap Chill Mat wasn't built to keep your device cool but rather to keep it chill while it rests on your lap or other soft surfaces. Dual fan construction helps disperse heat and slightly improves your laptop's functionality, while the soft neoprene exterior provides unrivaled comfort. A raised back boosts ergonomics when used on a hard surface while the slim and lightweight design ensures portability. Undoubtedly, Targus Lap Chill Mat is one of the best solutions to the most common laptop overheating problem. Be sure to also check out our list of the best gaming mouse pads for more great items like this. 
Key Features:
Open sides and ventilated grill ensure an effective airflow even when the fans are off
Dual fans pull the hot air out and promote a fast heat dissipation, improving laptop functionality
Perfect for notebooks up to 17 inches in size
Soft neoprene provides comfort even on bare skin
Specification:
Brand

Targus

Model

AWE55US

Weight

2.65 pounds
Limited one-year warranty
Discreet fans with whisper-quiet operation
Snag-resistant woven gabardine padding
Rubber stops prevent laptopfrom slipping
USB powered
Too long USB cable hangs from the side of the mat
Otimo Laptop Cooling Pad is a superb laptop external fan system designed to keep your device's temperature low even while using it at full capacity. The sturdy construction is enhanced by attractive visuals; a five-fan system with blue LED lights outputs an air volume of 74.35 CFM and spins at variable RPM to guarantee an efficient cooling. This laptopmat is portable and compatible with a range of devices sized between 12 and 17 inches. Find more great products like this by checking out our guide to the top wireless keyboards.
Key Features:
6 height adjustment levels and anti-slip design turn Otimo cooling pad into an attractive angled stand
Expanded connectivity via an additional USB port; comes with included 3ft USB cable
Convenient portability ensured by a slim and lightweight design
Specification:
Brand

Otimo

Model

FBA_LCP5

Weight

2.85 pounds
Blue indicator lights
Five ultra-quiet fans run at 1,000 and 2,000 RPM respectively
Adjustable position and viewing angle
Poorlydesignedanti-slip stoppers
USB connectors seem to get loose over the time
LIANGSTAR Laptop Cooling Pad
The LIANGSTAR Laptop Cooling Pad is designed to provide a high level of cooling. It has six powerful fans that force air into the laptop and prevent it from overheating. The fans are relatively quiet and are situated to provide maximum dispersion. Depending on your needs, you can choose from a bunch of different settings. For example, you can have the three large fans running and three smaller fans turned off. It's also fitted with blue LEDs to improve the way your gaming setup looks. 
Key Features:
Six cooling fans 
Adjustable speed
Adjustable angle 
Two built-in USB ports 
Non-slip baffle
Specification:
Brand

LIANGSTAR

Weight

2.1 pounds
Powerful cooling 
Looks great 
Feels high quality 
Only for laptops with cooling vents on the bottom 
Relatively loud 
KLIM Ultimate + RGB Laptop Cooling Pad
Next up, we have a laptop cooling pad with a slightly different design to the ones we're used to seeing. Most laptop cooling pads are adorned with blue LEDs and multiple fans working in tandem. KLIM Ultimate + RGB Laptop Cooling Pad has one extra-large (20cm) fan that provides powerful cooling directly to the underside of your laptop. It also has LED lights but they're situated around the pad and have adjustable colors and effects. Another feature we like is the adjustable stand that can change the angle of the laptop. This makes it suitable for working on desktops and on your lap. 
Key Features:
200mm cooling fan 
Speed – 750RPM 
Adjustable LEDs 
Adjustable angle 
Ultra-quiet design
Specification:
Brand

KLIM

Weight

2.16 pounds
Looks awesome
Premium LED lighting 
Super quiet operation
Not as powerful as a five-fan design 
Requires cooling vents on the bottom of laptop 
IETS GT300 Double Blower Laptop Cooling Pad
The IETS GT300 is perfect for gaming laptops with cooling vents in the bottom. It has a slightly different design to the other laptop cooling pads on this list, in that the surface has a lowered area that provides some space between your laptop and the fans. This allows for improved airflow without the risk of dust entering your laptop. As you can see from the customer reviews, it is highly effective at reducing the temperature of laptops during gaming. You can adjust the speed of the fans in three stages and it has adjustable LEDs, all controlled via the panel at the center of the cooling pad. In short, if you're a gamer, this is the laptop cooling pad for you.
Key Features:
Air filtration design 
Suitable for 14-17" laptops 
Seven color lighting 
Adjustable angle 
Three speed settings 
Specification:
Brand

IETS

Model

GT300

Weight

3.24 pounds
Perfect for gaming laptops 
Excellent cooling 
Impressive LED lights 
Prevents dust build-up 
Pccooler Laptop Cooling Pad
The PCcooler Laptop Cooling Pad is an affordable and powerful laptop cooling pad. It also wins the award for the most appropriately named brand on this list. It follows the same design tropes that we've seen time and time again on the list. It has four 85mm fans and one 110mm fan, underneath a honeycomb mesh surface. Each cooling fan is accompanied by a couple of red LED lights. It certainly isn't the best-looking cooling pad on this list but it does the job. Another feature worth mentioning is the adjustable angle settings, which work in the same way as a deck chair. This might seem primitive but it works perfectly to help you find the ideal angle. 
Key Features:
2.5mm metal mesh surface 
Four ultra-quiet 85mm fans 
One powerful 110mm fans 
10 red LED lights 
Adjustable fan speed 
Adjustable angle 
Specification:
Brand

PCcooler

Model

PC-R5

Weight

2.09 pounds
Competitively priced 
Almost silent 
Powerful cooling
Sign Up Now
GET THE VERY BEST OF GEARHUNGRY STRAIGHT TO YOUR INBOX