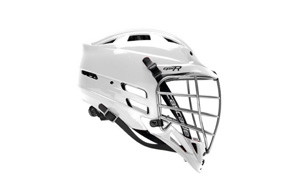 Cascade CPX-R Lacrosse Helmet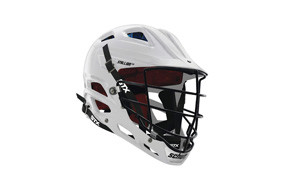 STX Lacrosse Stallion 500 Helmet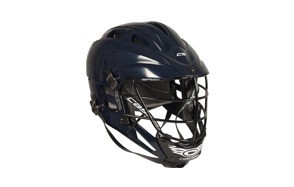 Cascade CS Lacrosse Helmet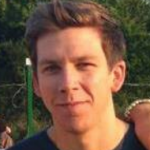 When you're playing lacrosse at school, you were probably given a stinky old helmet that's been used a thousand times. So, it's not surprising that you've come to this article looking to buy your own. We've scoured the internet to find the best lacrosse helmet and narrowed it down to our top five.
The Best Lacrosse Helmet
Lacrosse Helmet Buying Guide
How We Chose Our Selection Of Lacrosse Helmets
Reviews – You can find out a lot about a product from the customer reviews. Reading reviews is one of the first things we do when we're researching our Buying Guides. The reason is that you can see how the products – in this case, it's lacrosse helmets – are to live with. This gives you a much deeper insight than just reading the product descriptions. After that we check out other expert reviews, just in case, they've picked up on something that we've missed.
Brand – Brand is important when you're buying sports equipment like lacrosse helmets. The biggest brands have access to research and development teams, which can provide the latest technology. Helmets are there for your protection, so it's especially important that you buy from a brand you trust. That isn't to say that we just select products from the top brands, we also check out the lesser-known brands to see what they can offer.
Price – We understand that everyone has a different budget. If you're a professional lacrosse player, you've probably got a budget of a couple of hundred dollars for your helmet. Whereas, if you're just getting into the sport or buying a helmet for your kids, you won't want to spend as much. That's why we try to feature products from across the price range. Check out our Premium Product and Best Value for the two ends of the pricing spectrum.

Features To Look For In Lacrosse Helmet
Material – The material your lacrosse helmet is made out of is absolutely crucial. You don't want something that's not capable of protecting your head and you don't want something so heavy that you can't move around the pitch quickly. Most modern lacrosse helmets have a shell that's made out of an injection-molded plastic like ABS and some are made out of the same plastic as a motorcycle helmet. Inside the helmet, a softer material is used so it's comfortable on your head.
Mask – The mask of your lacrosse helmet is the only thing standing between you and getting hit in the face with a ball or stick. So, it's pretty important. They're pretty much always made from metal and should give you enough space to clearly see out of them. If there's too much metal, it can completely obscure your view. Some masks are engineered to give you better vision.
Chin – It's important that your lacrosse helmet fits securely on your head to avoid injury. If it's too loose, it could move at a crucial moment and you could get seriously injured. The chin strap is an essential part of getting a snug fit. Once you've put your helmet on you need to adjust the chin strap until the helmet doesn't move. If it still moves, you need a different sized helmet.

Liner – The liner is the material on the inside of the helmet. It can be made from different materials, but you should be looking for three things from your liner: comfort, moisture wicking ability, and impact absorption. The material needs to be thick and comfortable enough so that it doesn't irritate you and it needs to manage the moisture from the sweat you produce during training or a game. In older helmets, the liner was just there for comfort but now it can add an extra level of impact absorption to keep your head safe.
Weight – The weight of your helmet is a very important consideration. If it's too heavy, it could make playing really difficult and could end up in a serious neck injury. Of course, the more money you are prepared to spend, the lighter a helmet you will be able to afford. But some of the cheaper helmets are still lightweight.
Safety – Safety is the reason you're buying a lacrosse helmet so, needless to say, it's pretty important. All lacrosse helmets have a basic level of safety, but some are safer than others. If you're really concerned about safety, you should invest a bit more money and buy a high-end lacrosse helmet. These will be full of safety features that improve the absorption of impact.
Comfort – The last thing you want when you're playing lacrosse is to be uncomfortable. It will put you off your game and affect your performance. Look for a helmet that has a high-quality liner inside to make sure your head is comfortable throughout the game.