Best Lacrosse Helmets In 2022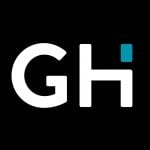 This product guide was written by GearHungry Staff
Last Updated
April 24, 2019
GearHungry Staff
GearHungry Staff posts are a compilation of work by various members of our editorial team. We update old articles regularly to provide you the most current information. You can learn more about our staff
here
.
GearHungry may earn a small commission from affiliate links in this article.
Learn more
When you're playing lacrosse at school, you were probably given a stinky old helmet that's been used a thousand times. So, it's not surprising that you've come to this article looking to buy your own. We've scoured the internet to find the best lacrosse helmet and narrowed it down to our top five.
The Best Lacrosse Helmet
Cascade CPX-R Lacrosse Helmet

Our Best Choice product in this review is the Cascade CPX-R Helmet. It was actually a pretty easy choice as our top lacrosse helmet because it's so widely respected in the game. The 'R' line of helmets is Cascade's most protective, highest-quality, and most expensive helmets. This is also one of the most widely used helmets around, especially in college lacrosse and MLL.
The first, and most important, thing to talk about is how well it protects your head. If you have a lacrosse puck flying towards your head at 100mph, you need to know that you're safe. And, with the Cascade CPX-R Helmet, you are. It's full of innovative technologies to protect you. First of those is the Seven Technology Liner system. In their words, it's a 'ground-breaking impact attenuation system', which basically means it manages the energy from a direct impact to your helmet. So, when you get hit in the head, it displaces the energy laterally, away from your head. That means the helmet is immediately ready for the next impact. It's also lined with Poron XRD foam that immediately regains its form – like a memory foam mattress – after an impact. On the front of the helmet, it's got a brand-new improved mask that has improved peripheral vision, so you can see what's going on out of the corner of your eye. All of this adds up to make it one of the most comfortable and protective helmets you can get your hands on.
It's also one of the best-looking helmets on the market. It looks meaner than most, probably because of all those jagged edges and the way it tilts forwards. The color we've selected is white with a chrome mask, but it's really customizable. Type the product name into Google and you'll see hundreds of different helmets with customized team colors.
The last thing to talk about is the fit of the helmet. It has a one-size-fits-most sizing, so, as long as you don't have a particularly large or small head, it should fit fine. This is because of Cascade's SPR Fit system – three jaw pads that can be swapped out to make it hug your head. There's also a tightening system on the back of the lid and Velcro pads inside, not to mention the chin strap, which can also be adjusted. Be sure to combine this with a cool mouthguard from our list.
Key Features:
SevenTechnology liner system
Poron XRD Foam
SPR fit system
One-size-fits-most
White with chrome mask
Specification:
Brand

Cascade

Weight

3 pounds
Easy to adjust fit of helmet
Looks mean
Amazing protection
Great peripheral vision
Recall issue with older models
Expensive
CASCADE CS Junior Lacrosse Helmet

We've included this helmet in case you're buying it for your kids. There's a point where you don't want them to borrow an old helmet anymore and they need their own head protection. And, let's face it, they're not going to be that interested in their own protective gear. So, it's up to you to decide what they need. The Cascade CS Junior Lacrosse Helmet is the perfect junior helmet in our opinion. It's made by the same company that makes our Best Choice product and some of that innovative technology and amazing design has trickled down into this helmet. Before we get into the features and benefits, it's worth mentioning that this lid is only really suitable for kids aged 12 and under. If they're past that age, they will have to start looking at youth- and adult-sized helmets.
Of course, in youth lacrosse, you don't need the same levels of protection as you would at the top levels. It's very doubtful that they're going to get hit in the head with a puck traveling at 100mph. But it's still nice to know they would be protected if they did. This helmet can provide that level of protection. It has a tough ABS shell that can take a serious amount of impact. But it's also really lightweight. This is crucial in junior helmets because they could get lasting neck problems by carrying around a helmet that's too heavy.
It's also a really simple helmet. The kids can put in on and adjust themselves, without any help from you or their coach. That sense of independence will really help build their confidence. One of our favorite features is the CS Fit system, and we think it will be one of yours too. It is designed to allow the player to grow with their helmet, so they don't have to replace it every year. This will ultimately save you money and definitely justifies the initial investment of over $100. It's not cheap, but when it comes to head protection, you want the best for your kids. Be sure to also check out our list of the best lacrosse sticks for more great items like this. 
Key Features:
Lightweight ABS shell
Single-piece shell, chin, & visor
CS fit system
Suitable for ages 12 and under
Silver with black mask
Specification:
Brand

CASCADE

Model

CS*

Weight

2 pounds
Very lightweight
Allows room for kids to grow
Great peripheral vision
Too small for some 12-year olds
Not many color options
Cascade CPV-R Lacrosse Helmet

The Cascade CPV-R Lacrosse Helmet is our third helmet – and it's the third made by Cascade. That's no coincidence, they're one of the biggest and best brands in the lacrosse business and their helmets are worn by lacrosse players at every level, from kids to professionals. The CPV-R is our favorite of their mid-range helmets. It's not as good as the Cascade CPX-R helmet, but it's around $60 cheaper. But don't be fooled into thinking this isn't a really high-quality helmet.
This helmet is designed to fit players of all ages and sizes (above 13), and it uses a lot of the same technologies as the more expensive models. The first thing worth mentioning is the level of protection. It's got an EPP liner, which can take multiple types of high-level impacts and will slowly get back to its original shape. This is one of the key differences between this and the pro-level lids – the time it takes to recover for the next hit. But it will still protect your head, which is the most important thing. On the outside of the helmet is a similar ABS shell that is designed to minimize wind resistance and keep your head cool.
It's got the same SPR fit system as the Cascade CPX-R, which is one of the main reasons we like it so much. The fact that it hugs your head so tightly will really put you at ease and help you perform better out in the field. To sum up, this helmet is the perfect middle-ground between your first helmet and a pro-level lid. However, if you've got the extra money, we'd jump straight to the CPX-R. Our handy guide to the best lacrosse gloves features more great products like this.
Key Features:
EPP liner system
SPR fit system
Chevron mask
One-size-fits-most
White with black mask
Lightweight and comfortable
Very adjustable
Great downward vision
Could spend extra $60 and get the CPX-R
Fits better for youth players
Cascade S Lacrosse Helmet




The Cascade S Lacrosse Helmet is our premium pick on this list. If you've got a big chunk of cash burning a hole in your pocket and you want the best that money can buy, this is the helmet for you. It looks meaner, provides better protection, and is more lightweight than any of the other helmets we've featured. The only downside is the price. But if you're serious about lacrosse and you're serious about headgear, this is money well spent. The reason this lacrosse helmet is going to set you back nearly $300 is that it comes packed with innovative and cutting-edge technology to keep you safe. 
One of the most impressive technologies is the Cascade Tri-Liner. As you might have guessed, this lines the inside of the helmet and provides a layer of protection between you and anything outside your helmet. It's designed to absorb a wide array of impacts, including a ball to the side of the head or a fall to the ground. This isn't the only technology aimed at impact absorption. The Gen4 EPP protects against hard impacts to the front of the helmet and the NV3 precision-molded foam protects the crown of your head. On top of that, it has seven key impact zones that compress on impact and displace energy laterally away from your head. In short, this is some of the best protection money can buy on the lacrosse field. 
Key Features:
Cascade Tri-Liner 
Gen4 EPP 
NV3 precision-molded foam 
SEVEN key impact zones 
Specification:
Brand

Cascade

Model

S

Weight

110.2 pounds
Amazing protection 
Packed with innovative technology 
Easy to adjust 
Looks mean 

For younger lacrosse players, there are some huge benefits to owning their own lacrosse helmets. First off, you know how much protection they provide. After a helmet has been dropped or suffered a heavy impact, the level of protection it provides is compromised. They also don't have to put on a sweater and smelly helmet that has just been used by some other kid. Lastly, owning their own equipment gives them a level of pride and will encourage them to play. So, with that in mind, we present to you the Warrior Burn JR Helmet 19. 
Sure, this can't compete with the protection provided by the premium helmets like the Cascade S, but youth lacrosse isn't as tough a sport. It provides ample protection for younger players. To help absorb impacts, the interior of the helmet has a Vinyl Nitrate foam liner and an expanded polypropylene (EPP) liner. These technologies work together to displace the impact around the head, rather than focusing it on one spot. It also has an easy-to-use velcro pull-tab adjustment system for developing players and meets all of the NOCSAE standards for competition play. 
Key Features:
For ages 12 up 
Velcro pull-tab adjustment 
Vinyl Nitrate foam liner 
Expanded Polypropylene (EPP) liner
Meets all NOCSAE standards 
Specification:
Brand

Warrior

Model

Burn Jr 19
Perfect for youth players 
Great impact absorption 
Looks great 
They'll grow out of it in a couple of years 
Lacrosse Helmet Buying Guide
How We Chose Our Selection Of Lacrosse Helmets
Reviews – You can find out a lot about a product from the customer reviews. Reading reviews is one of the first things we do when we're researching our Buying Guides. The reason is that you can see how the products – in this case, it's lacrosse helmets – are to live with. This gives you a much deeper insight than just reading the product descriptions. After that we check out other expert reviews, just in case, they've picked up on something that we've missed.
Brand – Brand is important when you're buying sports equipment like lacrosse helmets. The biggest brands have access to research and development teams, which can provide the latest technology. Helmets are there for your protection, so it's especially important that you buy from a brand you trust. That isn't to say that we just select products from the top brands, we also check out the lesser-known brands to see what they can offer.
Price – We understand that everyone has a different budget. If you're a professional lacrosse player, you've probably got a budget of a couple of hundred dollars for your helmet. Whereas, if you're just getting into the sport or buying a helmet for your kids, you won't want to spend as much. That's why we try to feature products from across the price range. Check out our Premium Product and Best Value for the two ends of the pricing spectrum.

Features To Look For In Lacrosse Helmet
Material – The material your lacrosse helmet is made out of is absolutely crucial. You don't want something that's not capable of protecting your head and you don't want something so heavy that you can't move around the pitch quickly. Most modern lacrosse helmets have a shell that's made out of an injection-molded plastic like ABS and some are made out of the same plastic as a motorcycle helmet. Inside the helmet, a softer material is used so it's comfortable on your head.
Mask – The mask of your lacrosse helmet is the only thing standing between you and getting hit in the face with a ball or stick. So, it's pretty important. They're pretty much always made from metal and should give you enough space to clearly see out of them. If there's too much metal, it can completely obscure your view. Some masks are engineered to give you better vision.
Chin – It's important that your lacrosse helmet fits securely on your head to avoid injury. If it's too loose, it could move at a crucial moment and you could get seriously injured. The chin strap is an essential part of getting a snug fit. Once you've put your helmet on you need to adjust the chin strap until the helmet doesn't move. If it still moves, you need a different sized helmet.

Liner – The liner is the material on the inside of the helmet. It can be made from different materials, but you should be looking for three things from your liner: comfort, moisture wicking ability, and impact absorption. The material needs to be thick and comfortable enough so that it doesn't irritate you and it needs to manage the moisture from the sweat you produce during training or a game. In older helmets, the liner was just there for comfort but now it can add an extra level of impact absorption to keep your head safe.
Weight – The weight of your helmet is a very important consideration. If it's too heavy, it could make playing really difficult and could end up in a serious neck injury. Of course, the more money you are prepared to spend, the lighter a helmet you will be able to afford. But some of the cheaper helmets are still lightweight.
Safety – Safety is the reason you're buying a lacrosse helmet so, needless to say, it's pretty important. All lacrosse helmets have a basic level of safety, but some are safer than others. If you're really concerned about safety, you should invest a bit more money and buy a high-end lacrosse helmet. These will be full of safety features that improve the absorption of impact.
Comfort – The last thing you want when you're playing lacrosse is to be uncomfortable. It will put you off your game and affect your performance. Look for a helmet that has a high-quality liner inside to make sure your head is comfortable throughout the game.
Sign Up Now
GET THE VERY BEST OF GEARHUNGRY STRAIGHT TO YOUR INBOX