Best Weather Stations In 2022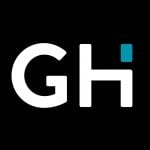 This product guide was written by GearHungry Staff
Last Updated
June 18, 2019
GearHungry Staff
GearHungry Staff posts are a compilation of work by various members of our editorial team. We update old articles regularly to provide you the most current information. You can learn more about our staff
here
.
GearHungry may earn a small commission from affiliate links in this article.
Learn more
If you find yourself constantly having to change plans due to unpredictable weather, or you're forever living in anxiety due to the uncertainty of it all, then it's time to purchase one of the best weather stations on the market. We've searched high and low to find only the best weather station, and can guarantee that with one of these awesome products in your home, you'll never feel left in the dark again. Thanks to the precise nature of these devices, you'll be able to plan outings so far in advance that your family and friends will start to think you have some sort of psychic powers. Sounds pretty epic, right?
The Best Weather Station
La Crosse Technology 308-1414B-INT Weather Station
Our best choice product comes from no other than La Crosse Technology; the experts in manufacturing weather stations, radios and watches. We already knew that the La Crosse Technology 308-1414B-INT 308-1414B Wireless Atomic Digital Color Forecast Station would be a strong contender in our buying guide, but after giving it a go ourselves, we were completely blown away (and that wasn't just because stormy winds were predicted, either).
The first thing you see when you see this smart home device is its sleek black shell and large full-color LCD screen. Just one look at it will be enough to convince you how great it'll look in your home. On the LCD screen, you are presented with six different icons for various different types of weather. These icons are extremely easy to read and give the weather station a youthful look. You won't have to worry about messing around with the settings, either, as this device has self-setting accurate time and date technology installed within it.
To put it simply, this weather station is the must-have for those wanting something which is both attractive and easy-to-use. Both the indoor and wireless outdoor monitors are incredibly accurate and you'll even get a handy alert when the batteries are low.
Key Features:
19% to 97% outdoor humidity range
19% to 97% indoor humidity range
Low reception indicator
Specification:
Brand

La Crosse Technology

Model

308-1414B

Weight

1 Pounds
This weather station is very modern-looking and will fit perfectly in any home
The clear and bright LCD screen is easy to use
This device requires batteries, meaning they will need replacing every so often
Lithium batteries are needed in temperatures -28°
Ambient Weather WS-2801A Weather Station
This forecast station is certainly one of the most visually appealing ones we have ever come across and any homeowner would be lucky to show it off with pride. If black exteriors and clean displays are your types of thing, then the Ambient Weather WS-2801A Advanced Wireless Color Forecast Station will make you extremely happy indeed. This weather station has a colorful icon which responds to the changes in barometric pressure, meaning you will receive an incredibly accurate weather forecast for up to 48 hours. So, if you intend on having a party at the weekend but feel unsure about what the weather has in store, simply take a quick look at this station and you'll be good to go. You can even calibrate the device if you wish, to further secure the accuracy of the gadget. In terms of distances, the wireless sensor will transmit up to 300 feet in distance, however, if the weather is unpredictable, it's best to keep it at 100 feet.
Key Features:
Predicts the weather up to 48 hours in advance
Min and max feature which resets on a daily basis
Wireless sensor transmits up to 300 feet
Specification:
Brand

Ambient Weather

Model

WS-2800

Weight

13.6 Ounces
Automatic re-sync technology will kick in if the reception cuts out
The colorful display is easy to read
The sensors might not be of the highest strength
The backlight may not appear bright enough at certain times of day
AcuRite 01012M Weather Station With Remote Monitoring
If you want a funny-looking prop in your garden that's actually useful and not just a random gnome, then you might like where we're heading with this next feature. The AcuRite 01012M Weather Station with Remote Monitoring comes with a propelled sensor that has the latest technology installed so that you're given nothing but accurate weather readings every single day. All you have to do is plug in the sensor and colorful monitor and you'll be good to go.
The thing we love the most about this 5-in-1 weather station is the free weather app which it connects with. The AcuRite App means that you can check the weather on your phone no matter where you are, as well as checking cool aspects such as weather trends, barometric pressure, wind direction, and so on. As you can probably tell by now, this is a weather station from the future. You'll certainly be outsmarting all of the famous weather reporters when you have this device in your household.
Key Features:
Connects to a free app
Compatible with Amazon Alexa
Can connect with up to 7 devices
Specification:
Brand

AcuRite

Model

01012M

Weight

5.15 Pounds
The display is incredibly colorful, making it both attractive and easy to read
The whole family can benefit from this device as it is compatible with up to 7 devices
Reviews have stated that the outdoor unit may not last 2+ years
Connectivity issues may occur if the sensor is quite far away
ThermoPro TP-60S Digital Weather Station
Next up, we have a forecast station which is perfect for those who love having a retro-vibe in their home. The ThermoPro TP-60S Digital Hygrometer is a retro-looking compact square of joy – and we'll tell you why. This weather station works as an indoor outdoor thermometer, as it has a wireless humidity meter which measures both indoor and outdoor temperatures simultaneously, meaning you can plan your day without having to do the awkward 'indoor-outdoor' dance. In fact, ThermoPro have gone even further with this, as this weather station can display readings from up to three outdoor remote sensors. Does it get any more accurate than that?
Actually, it does get more accurate than that. If you look closely on the display of the ThermoPro TP-60S Digital Hygrometer, then you'll see that it has little arrows which indicate the temperature trend. That's right – it'll tell you if things are getting warmer or colder before you've even felt it yourself. Talk about planning ahead.
Key Features:
Wireless
Compatible with table tops and wall-mounts
Displays reading from a maximum of 3 sensors
Specification:
Brand

ThermoPro

Model

TP-60S

Weight

6.1 Ounces
This device is so small that it can fit anywhere!
Extremely accurate recordings due to the ability to record up to 3 sensors
Once again, the batteries are at risk of running out quickly
The screen is small, so may not be clear from across the room
AcuRite 00589 Pro Color Weather Station
We have another incredible product to show off from the super talented team over at AcuRite, so expect even more greatness from a fully functioning app and state of the art accuracy. This time around, we have a 3-in-1 weather sensor which goes by the name of the AcuRite 00589 Pro Color Weather Station. This weather station will present you with accurate readings of the temperature, wind speed and humidity, meaning you'll have all the bases covered when you're next checking the weather forecast.
The screen itself has a very clever illuminated color display which can be adjusted, meaning you'll never have to worry about lack of visibility due to the glare of the sun and so on. As well as this, it can be mounted on the wall if you'd prefer to view the temperature at eye level. To put it simply, this self-calibration device will give you the confidence you need to go about your day without a single worry towards the weather. AcuRite have thought about you through and through with this product, and it shows. For products that will keep your home temperature under control, check out our guide to the best smart thermostats.
Key Features:
3-in-1 wireless weather sensor
Shows the daily, monthly and all-time highest and lowest records
Self-calibrating technology
Specification:
Brand

AcuRite

Model

00589

Weight

2.8 Pounds
It is easy to set up and mount this device on your wall
The screen has an adjustable dimmer so that it can be viewed in any light
May struggle to read winds higher than 35mph
The screen is not high resolution, meaning it may not be clear to read from afar
Last, but by no means least, we'd like to introduce you to the Netatmo Weather Station. We're confident in saying that we've left one of the best products till last; just look at it! The Netatmo Weather Station screams modernization, with two incredibly sleek sensors and an easy-to-use app for a convenient experience. In a world which relies on technology, there's really no need for a large display screen to sit around in your home. Netatmo have made a bold move and cut this feature out altogether; you simply read the forecast from your phone, tablet or computer, instead. The app is completely free to use and will store your data for a lifetime, meaning you'll have no worries of losing any previous records.
Just like any other modern-day weather station, this creation by Netatmo will record the temperature, humidity and barometric pressure. However, it doesn't stop there. This clever weather station will also record the indoor CO2 concentration; giving you alerts when it might be time to air out your home. What a unique feature to have! Our guide to the best water detectors features more useful products for your home.
Key Features:
CO2 concentration sensor and alert system
Made for the iPhone weather station and Alexa
Shows real-time graphs for data history
Specification:
Brand

Netatmo

Model

NWS01

Weight

1 Pounds
The app is completely free to use, meaning there are no hidden costs
You can connect multiple iPhones and stations
The outdoor sensor may drain battery life very quickly
Not suitable for homes with an unreliable internet connection
Weather Station Buying Guide
If you have any further queries regarding our buying guide or weather stations, then take some time to read some of the information below. From here, you will learn how we carefully select products on our buying guide, as well as learn which features to look out for on your next weather station.
How We Chose Our Selection Of Weather Stations
Lots of time and effort went into our selection process here at Gear Hungry. In fact, we didn't rest until we were 100% certain that the products on this buying guide were perfect. To help us ensure that we had made the right decision, we put every single product through a thorough selection process, consisting of looking at the brand, reviews and price. Below, we will explain how each factor contributed to presenting you with the best weather stations on the market.
Brand - Sadly, there are many brands out there which create knock-off products in an attempt to make some extra cash. Luckily, we can spot these brands from a mile off, meaning we know exactly what products to avoid. With this awareness in mind, we spent a lot of time looking at each brand mentioned on this buying guide, ensuring that only the brands who produce the highest quality of products were featured. From well-known high-end brands to smaller, more affordable, brands; this buying guide has it all. And, the best thing? The quality of weather station remains perfect throughout.
Reviews - When purchasing a product online, one of the best ways to judge if it's worth your money is through customer reviews. Customer reviews are like hitting a goldmine in the world of online retail; you have bundles of honest experiences right at your fingertips, which wouldn't have been spoken about by the brand themselves. With help from reviews, you'll be able to discover the truth about a product; sometimes the ugly truth.
Either way, we've sifted through tonnes of reviews and got rid of the products which received poor ones. We can gladly say that every single weather station on this buying guide has been awarded four to five-star reviews. You deserve only the best.
Price - Nobody wants to have to take out a loan on something as small as a weather station. We understand that this is not a product worth getting in debt for, which is why every single product on this buying guide has a reasonable price tag to match. While some products are going to be more expensive than others, we assure you that there will be a product perfectly suited to your budget here. From the affordable items to higher-end pieces; the quality remains the same.
Features To Look For In Weather Stations
Do you know what to look out for in a top-quality weather station? If this sounds like a grey area, then use the following pointers as a checklist before you make a purchase. These features are very important to look out for, so make sure that you abide by this list. You certainly won't regret it once you have an extremely precise weather station which will never let you down.
Durability - It would be pretty ironic if your weather station was to get damaged by, well, the weather. If the device is not made out of durable materials, then it'll soon become damaged and unable to give you an accurate display of forecasts. Your outdoor sensor, in particular, will need to have a protective shell which will prevent any troubles with wet weather and erosion. The durability of your weather station is likely to reflect on the price, so if you opt for a super cheap one, it's highly unlikely that it'll be durable. It's worth mentioning here that you'll also need to ensure that your weather station can be secured outdoors, as otherwise, a gust of heavy wind may send the sensor flying; never to be seen again! Most sensors will have a simple wall mount system, but it's also common for some sensors to be penetrated into the ground, instead. Both designs will work well, but take your climate into account before you make a purchase. We suggest opting for a wall mount if your area is prone to heavy winds.
Transmission Distance - It's important that your weather station is as accurate as possible, otherwise it'll start showing you incorrect readings and ruin the whole point of having a weather station in the first place! All weather stations will have a 'transmission distance', which is basically the distance between the sensor and the station. If the sensor is too far away, then it won't be able to get an accurate reading. So, with this in mind, make sure that your chosen weather station has a strong transmission distance. Typically, weather stations will offer anything from 100 feet to 1,000 feet. Your ideal transmission distance will entirely depend on the size of your area.
Connectivity -Typically, an outdoor sensor connects to your indoor monitor, in order to display the weather forecast. However, if you wish for more connectivity options, then there's plenty of models out there which will put a smile on your face. For example, many modern weather stations can connect to your phone or tablet, so that you can read the display no matter where you are. Even newer models can integrate with Amazon Alexa for a fully immersive experience. Just ensure that you have a good internet connection if you decide to go for a weather station which uses Wi-Fi. The last thing you want is a dodgy, or non-existent, reading all because your internet connection wasn't strong enough.
Power - Be sure to check the power source of your weather station before purchasing. Usually, a weather station will either be powered by cable, battery or solar power. All options bring their own benefits and drawbacks, so it's completely up to you on which one you decide to purchase. You'll probably find that the majority of modern-day weather stations are wireless, which is excellent if you wish for your weather station to blend well in your home. However, with wireless stations, the batteries will need to be replaced every so often. Their longevity will entirely depend on how much energy the weather station uses, so be sure to check out some reviews before you make a purchase. Within this buying guide, we've noted down which products may need frequent battery replacements.
Display - The displays on weather stations are incredible nowadays. The majority of devices will present you with HD displays, backed by bright LED lighting and a variety of fun colors. Whether you choose to have a weather station which is dominated by the display or you want something more discreet, we can guarantee that you'll find a weather station which is perfect for your preferences.
Sign Up Now
GET THE VERY BEST OF GEARHUNGRY STRAIGHT TO YOUR INBOX