Best Apple Watch Cases In 2022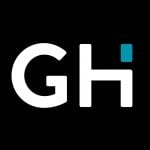 This product guide was written by GearHungry Staff
Last Updated
November 15, 2019
GearHungry Staff
GearHungry Staff posts are a compilation of work by various members of our editorial team. We update old articles regularly to provide you the most current information. You can learn more about our staff
here
.
GearHungry may earn a small commission from affiliate links in this article.
Learn more
The best Apple Watch case is one of those Apple Watch accessories that will ensure your all-in-one timepiece stays in top condition whether you're just heading into the office or embarking on ambitious adventures in far-flung destinations. Just like the best Apple Watch apps, anyone serious about getting the most from their smartwatch shouldn't neglect investing in something that provides protection, functionality, and practicality.
The cases are versatile, with many being compatible with many Apple Watch series and – arguably even more important – stylish, which is typically one of the most important factors to consider when purchasing a companion to your Apple product.
While regular watches are slowly becoming something that serve as more of an accessory instead of an essential, an Apple Watch encompasses everything the modern guys needs to stay on top of his life and stay organized.
The Best Apple Watch Case
Penom Apple Watch Case Series 4
Both affordable and effective, the Penom Case for Apple Watch Series 4 40mm is the indisputable top choice for the best Apple Watch case available. It comes in 4 colors and boasts an ultra-slim design that is lightweight and convenient. This style makes it perfect for any activity, from exhausting hikes up and down the mountain to hitting the gym to make up for the pizza you devoured at the weekend.
It offers 360-degree protection to guarantee complete resistance while still allowing you to access ports and buttons. The thin screen protector also makes it easy to navigate through apps, and it feels responsive to the touch, almost as if your watch is wearing nothing at all. It's scratch proof, but you might still find dust collecting around the corners. However, considering how easy it is to install and remove, you can clean this with little issue, and the 12 month warranty is a bonus. If you are into sports, you will sure like some of the best sports watches from our list, so check them out.
Key Features:
4 colors
Fits 40mm Apple Watch
360-degree protection
Functional buttons and ports
Scratch-proof
Affordable price
Specification:
Brand

Penom

Model

Apple Watch Series 4 40mm Case

Weight

0.48 Ounces
SupCase Unicorn Beetle Pro Apple Watch Case
The SupCase Unicorn Beetle Pro Case for Apple Watch 3 42mm comes in 4 colors (Black, Gold, Blue, and Red) so you can add some character to your watch and even match it with your chosen strap. This Apple Watch case allows full access to buttons and ports, too, so you still have total control over using it. It's specifically engineered to fit the 42mm models, which is an important thing to remember. Without understanding this, it won't fit smaller models, and also miss out on the effectiveness of the OB Pro bumper and shock absorbing abilities.
The case is easy to install and remove making it straightforward should you need to clean it, while the scratch-resistant band keeps it in top condition no matter how extreme your activities. The price puts it in the mid-to-high range perfect for those looking for an upgrade on their current model. If you are looking for the perfect timepiece for the youngest members of the family, check out our guide to the best smartwatches for kids.
Key Features:
4 colors
Specifically engineered to fit 42mm models
Full access
OB Pro bumper
Shock absorbing
Easy to install watch
Scratch resistant band
Specification:
Brand

SupCase

Model

6543814340

Weight

0.64 Ounces
Catalyst Waterproof Apple Watch Case Series 2 & 3
If you're looking for a top of the range, premium Apple Watch screen protector, the Catalyst Waterproof Apple Watch Case Series 2 & 3 is an excellent, arguably unbeatable choice for true Apple Watch aficionados. This waterproof Apple Watch case boasts an award-winning design and is perfect for those who want to explore the deep (well, 100m) depths of the ocean or need to record their stats as they front-crawl their way to victory in the local swim meets. On land, it's drop resistant to 2 meters (6.62 feet) made possible by the rugged polycarbonate construction.
The precise cutouts make it a dream to use and offers easy access to buttons, while charging your watch after an adventure has never been easier. As our premium choice, it's not for everybody, but those willing to take the plunge won't regret it. Our guide to the best waterproof watches features some amazing and durable timepices you will like.
Key Features:
Award-winning design
Quick and easy access
IP68 waterproof rating
Waterproof to 330 feet (100m)
Drop resistant
3 colors
Precise cutouts
Scratch proof
Specification:
Brand

Catalyst

Model

MQKM2B/A

Weight

1.6 Ounces
Spigen Rugged Armor Pro Apple Watch Case Series 4
Another tough, rough, and ready option is the Spigen Rugged Armor Pro Apple Watch Case Series 4 which comes at a great price and a manly design perfect for keeping your watch in top condition. It provides all-around shock resistance, making it superb for intense activities or demanding jobs while still ensuring all the marvelous features of your Apple Watch work seamlessly. The rugged matte frame (black or camo) adds further reliability, and it's both flexible and durable.
It provides a 1.2mm raise around the screen to minimize accidental screen contact so you don't mistakenly call your boss while getting trashed at the bar. However, it's only compatible with the Series 4 44m model, so while it sounds great, those with previous generations need to look elsewhere. For those of you looking for the right timepiece for outdoor adventures, we have prepared our selection of the best compass watches, so check them out.
Key Features:
2 colors
Flexible and durable TPU
All-around shock resistance
Rugged matte frame
Carbon fiber accents
Gunmetal clasp
1.2mm raise
Suitable for 44mm Apple Watch
Reduces unwanted screen contact
Specification:
Brand

Spigen

Model

062CS25324

Weight

0.32 Ounces
Spigen Rugged Armor Pro Apple Watch Case Series 3/2/1
The ultra-compatible Spigen Rugged Armor Pro Apple Watch Case Series 3/2/1 is our choice for the best value option around, but while it won't accept the newer models, it's still a superb and reliably rugged Apple Watch case that's fit for purpose.
It's flexible and durable and provides spectacular shock resistance and a form-fitting frame to snap your watch into place with confidence. The gunmetal clasp, aside from being badass, is tough, however it isn't waterproof, so keep your feet firmly on dry land. This case is also only compatible with 42mm watches between Series 1 and 3. You may also like some of the best Garmin watches from our list, so be sure to check them out.
Key Features:
2 colors
Flexible
Durable
All-round shock resistance
Form-fitting frame
Carbon fiber accents
Gunmetal clasp
Lowers unwanted screen contact
Compatible with 42mm Apple Watches
Specification:
Brand

Spigen

Model

059CS22408

Weight

1.12 Ounces
Catalyst Apple Watch Impact Case Series 3 & 2
The Catalyst Apple Watch Impact Case Series 3 & 2 provides more variety of colors so you can choose from Army Green, Teal and Black, among others, however, it doesn't come with the band. Like our other Catalyst, there's also drop proof technology for better durability, while the non-slip bumper ensures protection from knocks and scrapes. There is a raised bezel which offers fantastic screen protection, which goes above and beyond, with dual-protective features to keep your watch looking perfect.
The case is featherlight, and you may forget it's on your wrist, but despite such weight, it's still capable of staying strong. It's also easy to install, eliminating the potential damage inexperienced users might encounter when snapping it in for the first time. If you've got a Series 2 and 3 Apple Watch, this is one of the most reliable options to choose that offers excellent protection regardless of activity. You may also like some of the best hiking watches from our list, so take a moment to check them out.
Key Features:
6 colors
Drop proof technology
Non-slip bumper
Raised bezel for screen protection
Dual layer protection
Lightweight
Strategic air gap protection
Easy installation and removal
Specification:
Brand

Catalyst

Model

CAT42DROP3

Weight

0.8 Ounces
LUNATIK EPIK Polycarbonate Case and Silicone Strap for Apple Watch Series 1
Our final choice of the best Apple Watch case is the LUNATIK EPIK Polycarbonate Case and Silicone Strap for Apple Watch Series 1 which comes in 3 colors (Clear/Clear, Black/Black, and Black/Canvas) for a little variety in your watch wearing habits. The rugged design ensures durability, but with a silicone or canvas band (depending on the style) you're still guaranteed flexibility and easy wear for work or just everyday use. The case also provides enhanced sensor connection and is still responsive enough to work as a fitness tracker when at the gym or out for your morning run.
As for protection, the anti dust and nano dirt coating keeps the screen clear and responsive to the touch, and the ports are still easy to access should you need to answer a call or check emails. The only downside is that it's only suitable for Series 1 Apple Watches, so anyone with newer models can't reap the benefits. If you're still rocking the classic incarnation, though, we implore you to try this out. Here are some of the top iPhone 12 cases you may be interested in. Check them out.
Key Features:
3 styles
Impact resistant
Full access to all sensors and ports
Soft silicone or canvas band
Anti dust and nano dirt coating
Enhanced sensor connection
Rugged and durable
Specification:
Brand

LUNATIK

Model

EPIK-001

Weight

0.96 Ounces
Apple Watch Case Buying Guide
How We Chose Our Selection Of Apple Watch Case
Making our selection of top quality products is never easy, but thanks to our tried and tested criteria, we're confident we can narrow down our guides to only the finest, most reliable, and most effective products available.
Reviews - Reviews are our number one resource for making our selection when we don't have the time to test out these products as thoroughly as we'd like. Through these reviews, we can discover the good, the bad, and the somewhere-in-between, which helps us determine which are the right products to recommend to you.
Price - You might think Apple Watch cases are on the pricier side of smartwatch protection. However, we wanted to find a range of prices to ensure everyone, regardless of budget or needs, gets what they want. In our selection, you'll find cases that are cheap, expensive, and mid-range covering all generations of Apple Watch to ensure everyone can find something affordable.
Brand - While there aren't any official Apple Watch cases available from Apple, there are still a variety of superb brands designed to fit your Apple Watch. Many of these brands offer similar features, but vary on smaller features like waterproofness, flexibility, and durability. We selected what we consider being the best brands around to provide you with a suitable and reliable protection option for you watch.
Features To Look For In Apple Watch Case
While it's likely you've already got your eye on which Apple Watch case is the perfect one for you, check out these essential key features to consider, because you might just have your head turned.
Compatibility - The first obvious key feature to think about it is the case's compatibility with your watch. When looking for your new Apple Watch case, look at the size and Series of your Apple Watch. While some cases are compatible with multiple Series, others are only suitable for Series 1, 2, 3, or 4.
Durability - There's little point investing in an Apple Watch case that isn't durable. For one, you want to ensure your watch survives knocks, drops, and scrapes, and second, you don't want to spend money on multiple cases throughout the year.
Design - While design may not be as important to some as durability, compatibility or protection, it's still important to consider. Previous Series (1 - 3) all boasted the same, or at least similar styles. However, with the introduction of the Series 4, you now have the choice between sizes.
This factor could come in useful, as it makes the case easier to identify on-sight, and there are additional features that come with it. Some cases offer waterproofness, which provides a second level of protection on top of the existing waterproof design.
Protection - The whole point of investing in a case for your Apple Watch is to provide protection, and so having an Apple Watch cover that ensures complete (or almost complete) coverage is a must. High-end cases provide 360-degree protection while still offering gaps for the charge port and buttons.
Having an Apple Watch bumper will not only protect your watch but also the case. It's also useful to consider the durability of the strap and the screen as this is the two things you interact with the most.
Sources:
How to Clean your Apple Watch - Apple
Sign Up Now
GET THE VERY BEST OF GEARHUNGRY STRAIGHT TO YOUR INBOX