Best Mosquito Nets in 2022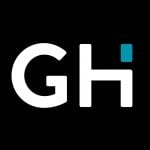 This product guide was written by GearHungry Staff
Last Updated
August 17, 2018
GearHungry Staff
GearHungry Staff posts are a compilation of work by various members of our editorial team. We update old articles regularly to provide you the most current information. You can learn more about our staff
here
.
GearHungry may earn a small commission from affiliate links in this article.
Learn more
Camping is all fun and games until bedtime. But when the sun settles down and you believe the Universewill turn to sleep, mosquitoes kick in eager to keep you up all night. When skin repellents are more of a pain than a cure, a mosquito net creates a barrier between you and the surroundings. It not only keeps mosquitoes at bay but also prevents other flying and crawling creatures from intruding into your sleeping area. So, if you're unwilling to experience sleepless nights during your next adventure into the wild, check out the best mosquito nets below.
The Best Mosquito Net
The Coghlan's Mosquito Net is a simple, no-frills camping bed net made of fine 180 mesh polyester and developed to provide overall protection. Designed to cover a double-wide sleeping arrangement – be it twobivies or a double sleeping bag – the Coghlan's Mosquito Net is easy to set up and comes with a floor base which keeps creepy crawlers at bay. This ultra-lightweight net fits seamlessly into your pack, is durable, and mildew resistant. Not to mention it comes at a super-affordable price.
Key Features:
Mildew resistant polyester
Rectangular double-wide protection
Easy setup
Multiple tie-down points
Specification:
Brand

Coghlan's

Model

9760

Weight

9.4 ounces
360° polyester netting completed with floor base
Six reinforced metal tie tabs and four anchoring pegs included
Generous interior covers up to two sleeping bags or cots
Lightweight and easy to pack
Constructed in mildew-resistant and washablepolyester
Unsuitable to use in areas with tiny insects 
Delicate mesh tears easily
MEKKAPRO Ultra Large Mosquito Net
The MEKKAPRO Ultra Large is the best mosquito net designed to fully protect your sleeping arrangement regardless of its size. This thing is huge and can be hung over a camping cot or sleeping bag, a cozy hammock, your picnic table, or even over a king-size bed. It's made from 100% eco-friendly ultra-fine white mesh polyester and can handle whatever the environment throws at it. Net comes complete with 7 hooks and screws, an extra string for further coverage and generous overlaps to ensure a comfortable fit. 
Key Features:
Huge coverage
Eco-friendly, chemical-free mesh
Convenient carrying pouch
Machine washable
Specification:
Brand

MEKKAPRO

Weight

1.8 pounds
Hexagonal mesh design developed for maximum breathability and impermeability
Two access openings for easy in and out
Hanging kit complete with screws, hooks, and other accessories
Atwater Carey Mosquito Net
Venturing into the outdoors with nothing but your camping gear will make you feel like a pioneer in the quest to conquering new worlds. In this expedition, let the Atwater Carey Mosquito Net be your trustworthy companion. This is perhaps the best mosquito net for those looking to set the thing up in a breeze. The Atwater Carey pops up instantly with no assembly required and provides a stand-alone shelter that fits just you and your bivy. Treated with an insect shield repellent, this net not only keeps bugs away from your sleeping area, but you won't even have to see them crawling on the net.
Key Features:
Insect Shield Repellent Gear
Pop-up dome design
High-visibility mesh
Freestanding
Self-erecting steel pole system
Specification:
Brand

Atwater Carey

Model

27201

Weight

14.1 ounces
High visibility fire-resistant nylon netting ideal for camping and backpacking
Large enough to fit a single sleeping bag or cot
Roomy head area enhanced by a standalone pole system
GLORYFIRE Camping Mosquito Net
The GLORYFIRE is one of the best mosquito nets for those who are into tactical explorations. Constructed with high-density breathable mesh, this hanging tent net promotes an outstanding air circulation intended to keep you cool while you sleep. Keeping insects away from the net is possible thanks to the special anti-mosquito treatment applied to the mesh while four reinforced corners allow you to hang this beauty in any environment – unless you're camping in the desert. Packing compactly for easy storage and travel, the GLORYFIRE net is also backed up by a convenient 2-year warranty. Our handy guide to the top large camping tents features more great products like this. 
Key Features:
1-year effective mosquito repellent treatment
Highly breathable polyester mesh
190D reinforced fabric corners
Abundant interior space
Specification:
Brand

GLORYFIRE

Model

MNB0014

Weight

12.3 ounces
Lightweight construction allows for easy storage and transport
Mosquito net packs compactly into a convenient carrying pouch
Olive color ideal for camouflaging
2-year limited warranty
The net feels smaller than expected
Stansport Double Mosquito Net
When No See Ums and tiny creatures are threatening, the Stansport Double Mosquito Net can ensure a bug-free sleepfor you and your camping buddy. Designed with durability in mind, this hanging mosquito net is made of strong polyethylene, is mildew resistant and machine washable. A spacious covered area accommodates two sleeping bags or a double air mattress. With this mosquito head net, your sleep will never get disturbed by any biting creatures. You may also like some of the best mosquito hammocks from out list, so check them out.
Key Features:
Ultra-fine No-See-Um mesh
Mildew resistant polyethylene material
Stuff sack included
Specification:
Brand

Stansport

Model

706

Weight

1.17 pounds
No-frills design with hanging top ring
Washable and mildew resistant polyester mesh
Ultra-lightweight mosquito net weighs under 10 ounces
Even Naturals Luxury Mosquito Net Bed Canopy
When you're sleeping in a country with mosquitoes, you need a mosquito net for your bed. It's both irritating and dangerous to get bitten by mosquitoes, so this net could literally be a lifesaver. The thing we like best about the Even Naturals Luxury Mosquito Net Bed Canopy is that it's the largest canopy on Amazon. At 500-inches around, it will completely cover all sized beds right up to a king-size. It has 300 holes per inch, which means it will keep out all flying insects and anything else trying to get into your bed. Plus, it's super easy to hang and has an internal hoop, so you can hang a lamp inside the net.
Key Features:
500-inches around 
Fits up to king-size beds
300 holes per inch 
Easy-hanging
Internal hoop 
Specification:
Brand

Even Naturals

Model

FBA_ENMNCXWN

Weight

1.06 pounds
Super easy to hang 
Fits any size of bed 
Can fit a lamp inside 
Feels high-quality 
Some reports of wrong products arriving
Protecting your kids from mosquitos might seem like a purely practical task, but the South To East Bed Canopy can make it exciting for them too. Adorned with 76 fluorescent stars, it lights up in the night and creates a magical effect. They'll feel like they're sleeping in their own galaxy and you can sleep well knowing they're safe. The net is made from 50D polyester, which has 380 meshes per square inch. That's so small that it's impossible for mosquitos (or other flying insects) to get inside. It also comes with everything you need to securely hang it from the roof. 
Key Features:
Made from 50D polyester
380 meshes per square inch 
76 fluorescent stars 
Made in China
Flame retardant 
Specification:
Brand

South To East

Weight

1.16 pounds
Looks magical 
Perfect for young kids 
Easy to hang 
Flame-retardant material 
Not that sturdy 
Some problems with glow in the dark 
Wise Owl Outfitters Hammock Bug Net
The Wise Owl Outfitters Hammock Bug Net is one of the most robust nets on the market. As you've probably worked out already, it's designed to keep you safe when you're sleeping in a hammock. It fits around your favorite hammock and provides a protective shield from mosquitos and other flying insects. The whole thing measures 11' x 4.5' and comes with durable clips for ridgeline attachment. It's super easy to attach and should only take a couple of seconds after your initial hammock setup.
Key Features:
Dimensions 11' x 4.5'
30' ridgeline 
Durable ridge line clips
Waterproof ripstop compression bag
Specification:
Brand

Wise Owl Outfitters

Weight

1 pound
Durable design 
Easy to set up 
Provides total protection 
Robust double-sided zippers 
Quite difficult to open from the inside 
Mosquito Net Buying Guide
Features To Look For In Mosquito Nets
Size - Perhaps the most important feature of a mosquito net is its size. There are two variables to consider: the size of the net when it's open, and its folded size.
The former must be generous enough to accommodate you and your camping gear unless you're happy with getting itchy bites on your feet. The latter must be compact enough to fit in a small carrying pouch.
Length - While still a number that has to do with the size, a mosquito net's length deserves special consideration. Depending on the model, the net should be long, but not too long. You should be able to securely fit the mesh under your sleeping bag to seal your sleeping area but the material shouldn't add too much bulk under your outdoor bedsit.
Design - It's hard to define the best mosquito nets based on their design. Some people prefer hanging nets which offer ampler protection. Minimalist mountaineers,on the other hand, might appreciate more a pop-up mosquito net that provides protection in all sorts of environments.
Ease of use - Regardless of the model, the mosquito net must be ridiculously easy to use. The last thing you want is to erect complex structures for a mere one-night sleep. Wondering how to define ease of use? Well, if a toddler can't install it than you'd better move on.
Mesh - Mosquito nets come with all style meshes and not all of them provide adequate protection. In broad lines, all meshes keep mosquitoes and other large insects outside of your sleeping zone. But if you're traveling to areas with tiny creatures, a No-See-Um mesh is fundamental.
Features - Some mosquito nets are just more effective than others. Here are a few features you'll like:
Lightweight design
Insecticide-treated mesh
Mildew-resistant materials
Reinforced corners
Compact when folded
Multiple access ways
Durability - Branches, rocks, and even the atmospheric conditions will test the durability of your mosquito net. A durable canopy must be strong, elastic and have reinforced corners and hanging points.
Breathability - Airflow concerns under a mesh? This problem is more frequent than expected. Don't take breathability for granted even if you're not sleeping in an airtight bag. Some meshes just don't let air to pass through, creating a sort of greenhouse effect when the first rays of sun hit the material.
Mosquito Net FAQ
Q: Why use a mosquito net?
A: Despite its rather restrictive name, a mosquito net serves many purposes. It doesn't only repel mosquitoes, it also prevents other nasty insects like ticks from getting into your sleeping area.
Q: How to install a mosquito net?
A: Suspended mosquito nets are very easy to install by simply hanging the net from the hooks. You can use ropes to suspend the net from branches or from the ceiling. Some models come with ground pegs that secure the net around the perimeter. Alternatively, tuck the mesh under your sleeping bag or secure it with rocks. Pop-up mosquito nets simply erect themselves.
Q: How to clean a mosquito net?
A: Most mosquito nets are machine washable. Just follow the instructions on the label or in the lack of it, select a gentle cycle and use a mild detergent. Alternatively, wash the net by hand with lukewarm water and detergent, double rinse, and line dry the net.
Q: Will mosquito nets stop other insects?
A: Yes. Depending on the size of the holes, mosquito nets can stop ticks, bugs, flies, and even tiny insects including the nasty No See Ums.
Sign Up Now
GET THE VERY BEST OF GEARHUNGRY STRAIGHT TO YOUR INBOX