Last updated:
28 Dec 2020
8 Best Mosquito Nets (Review) in 2021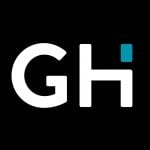 This product guide was written by GearHungry Staff
Published
August 17, 2018
Camping is all fun and games until bedtime. But when the sun settles down and you believe the Universewill turn to sleep, mosquitoes kick in eager to keep you up all night. When skin repellents are more of a pain than a cure, a mosquito net creates a barrier between you and the surroundings. It not only keeps mosquitoes at bay but also prevents other flying and crawling creatures from intruding into your sleeping area. So, if you're unwilling to experience sleepless nights during your next adventure into the wild, check out the best mosquito nets below.
The Best Mosquito Net
Mosquito Net Buying Guide & FAQ
How We Chose Our Selection of Mosquito Nets
A good night sleep is essential to restore your energy after a dreadful day of hiking but sleeping under the clear skies - or under the wrong mosquito net as a matter of fact - is anything but restoring. That's why we've picked the best mosquito nets according to the following benchmarks:
Quality - there are few factual things to consider when defining the quality of a mosquito net. The foremost important is the quality of the construction. Reinforced corners or hanging points are a must in a suspended model. The integrity of the mesh and size of the holes determine the efficiency, but you should also consider the ease of use and portability.
Reviews - user satisfaction is an important criterion to consider. All mosquito nets in this list are praised by the users for their structural integrity and efficiency.
Price - mosquito nets are inexpensive but even then, paying a fair price is important. That's why all mosquito nets that have made it to this list grant an outstanding value for money.

Features To Look For In Mosquito Nets
Size - Perhaps the most important feature of a mosquito net is its size. There are two variables to consider: the size of the net when it's open, and its folded size.
The former must be generous enough to accommodate you and your camping gear unless you're happy with getting itchy bites on your feet. The latter must be compact enough to fit in a small carrying pouch.
Length - While still a number that has to do with the size, a mosquito net's length deserves special consideration. Depending on the model, the net should be long, but not too long. You should be able to securely fit the mesh under your sleeping bag to seal your sleeping area but the material shouldn't add too much bulk under your outdoor bedsit.
Design - It's hard to define the best mosquito nets based on their design. Some people prefer hanging nets which offer ampler protection. Minimalist mountaineers,on the other hand, might appreciate more a pop-up mosquito net that provides protection in all sorts of environments.
Ease of use - Regardless of the model, the mosquito net must be ridiculously easy to use. The last thing you want is to erect complex structures for a mere one-night sleep. Wondering how to define ease of use? Well, if a toddler can't install it than you'd better move on.
Mesh - Mosquito nets come with all style meshes and not all of them provide adequate protection. In broad lines, all meshes keep mosquitoes and other large insects outside of your sleeping zone. But if you're traveling to areas with tiny creatures, a No-See-Um mesh is fundamental.
Features - Some mosquito nets are just more effective than others. Here are a few features you'll like:
Lightweight design
Insecticide-treated mesh
Mildew-resistant materials
Reinforced corners
Compact when folded
Multiple access ways
Durability - Branches, rocks, and even the atmospheric conditions will test the durability of your mosquito net. A durable canopy must be strong, elastic and have reinforced corners and hanging points.
Breathability - Airflow concerns under a mesh? This problem is more frequent than expected. Don't take breathability for granted even if you're not sleeping in an airtight bag. Some meshes just don't let air to pass through, creating a sort of greenhouse effect when the first rays of sun hit the material.
Mosquito Net FAQ
Q: Why Use A Mosquito Net?
A: Despite its rather restrictive name, a mosquito net serves many purposes. It doesn't only repel mosquitoes, it also prevents other nasty insects like ticks from getting into your sleeping area.
Q: How To Install A Mosquito Net?
A: Suspended mosquito nets are very easy to install by simply hanging the net from the hooks. You can use ropes to suspend the net from branches or from the ceiling. Some models come with ground pegs that secure the net around the perimeter. Alternatively, tuck the mesh under your sleeping bag or secure it with rocks. Pop-up mosquito nets simply erect themselves.
Q: How To Clean A Mosquito Net?
A: Most mosquito nets are machine washable. Just follow the instructions on the label or in the lack of it, select a gentle cycle and use a mild detergent. Alternatively, wash the net by hand with lukewarm water and detergent, double rinse, and line dry the net.
Q: Will Mosquito Nets Stop Other Insects?
A: Yes. Depending on the size of the holes, mosquito nets can stop ticks, bugs, flies, and even tiny insects including the nasty No See Ums.
The best!
Gear, gadgets & stuff for men
Straight to your inbox