Best Electric Coolers In 2021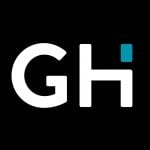 This product guide was written by GearHungry Staff
Published
January 8, 2019
Support us! GearHungry may earn a small commission from affiliate links in this article.
Learn more
Portable electric coolers are sometimes referred to as iceless coolers, and they're available in two main types. The first kind and the commonly purchased nature of cooler is known as the thermos electric cooler. These coolers are incredibly lightweight, and as such, they aren't able to cool your drinks as much as a refrigerator would; regardless they are commonly purchased because of its inexpensive nature. Besides these features, they are simple and large enough to hold, cool and store dozens of your canned drinks and snacks. With user reviews also offering some guidance, we have recorded eight of the best electric coolers that are at the top of their category and manufactured by the best in the business. We believe that this list will provide you with everything that you need and more.
The Best Electric Cooler
Alpicool C15 Portable Refrigerator

If you're looking for an electric cooler to keep in the back of your car, there aren't many better options than the Alpicool C15 Portable Refrigerator. Hook this up to the battery in your car and you can cool food and drinks down to -4ºF (-20ºF) without using any ice. Of course, -4ºF might be too cold for most applications, which is why it has a completely adjustable thermostat. It works as both a refrigerator and a freezer. You might think that this amazing cooling power would drain your car battery immediately but this is actually one of the most efficient electric coolers on this list. It's insulated with high-density foam insulation, which locks in the temperature so the fan doesn't have to work as hard. It also has three-stage battery protection settings to protect your car battery without running down. 
You can adjust the temperature using the LCD control panel, situated to the right of the cooler lid. As well as an LCD display, it has a power switch, settings button, and temperature buttons. It also has an integrated USB port, so you can charge your phone (or other devices) through the cooler. Designed for use in vehicles, this cooler has also been tested to work on slopes up to 45º and it also features anti-shake technology for bumpy roads. It's also surprisingly quiet (45dB) which means you can leave it on overnight without disturbing your sleep. 
Key Features:
16-quart capacity 
Can freeze down to -4ºF (-20ºC)
LCD control panel 
Integrated USB port 
High-density foam insulation
Three-stage battery protection
Works on slopes up to 45º
Quiet operation – 45dB 
Specification:
Brand

Alpicool

Model

C15-N

Weight

18.92 pounds
Works as a fridge or freezer
Large capacity 
Can charge your phone
Doesn't drain the car battery 
Cooluli Mini Fridge Electric Cooler and Warmer




Are you in need of a cooler or warmer in areas such as your office, nursery or dorm room? If you've answered yes, we recommend the Cooluli Mini Fridge Electric Cooler & Warmer. With its six, 12-ounce capacity, this is one cooler used commonly by many adventurers as an electric water cooler, or any beverage cooler, thanks to its well designed thermoelectric cooling system. Despite this great preference, we must not ignore the perfect warming function this equipment possesses. The Cooluli Cooler & Warmer's dynamic thermoelectric system makes it possible for you to switch between food warming and beverage cooling swiftly. This is an exciting feature for many users, especially nursing mothers who are always searching for the best warmer to hold all their milk or formula at the right temperature.
Workers can also make use of the Cooluli to help keep their meals hot until it's lunchtime. The system operates with electric energy which transfers heat from one side of the device to the other; the process takes up to thirty minutes before its completed. The thermoelectric cooling system used in this cooler & warmer doesn't utilize any refrigerant, and thus, it is recommended for people who love environmentally friendly products. 
The Cooluli is manufactured with a sleek and durable design, with a beautiful matte finish on its exterior. Its well-designed nature permits it to fit flawlessly onto the desk of any space, be it your office or home. Its matte quality also means that cleaning is made extremely easy, as you will only require a simple wiping down. The Cooluli is also constructed with sturdy and lightweight polypropylene plastic and features other elements such as a DC adapter and a magnetic self-lock latching door. For convenient transportation of the appliance, a carrying handle has been provided on top. 
No need to buy any extra wires after purchasing the Cooluli cooler & warmer, since both AC and DC power adapters are included in your package. These adapters are provided such that you can make use of your appliance both in and out of your vehicle with ease. Keep your mornings brief and stress-free with the Cooluli Cooler & Warmer. Enjoy extra warm breakfast or lunch in the comfort of your office, thanks to the excellent functioning of this electric appliance.
Key Features:
Thermoelectric system
Holds up to six 12 oz. cans
USB adaptors included
Sleek and durable design
Specification:
Brand

Cooluli

Model

CMF4LB

Weight

4.75 pounds
Portable
Great for small spaces
Runs quietly
When the ambient temperature is high, it doesn't cool as much
Limited storage capacity
Holding tall cans is impossible
Igloo Iceless Thermoelectric Cooler




Keep your meals cold for longer with the Igloo Iceless Thermoelectric Cooler; it's your ultimate cooling solution currently available on the market. This best electric cooler can be used in your SUV, car, RV, or big rig with ease and without the stress of having ice and all associated messes and inconveniences in your vehicle. The Igloo cooler offers users an ergonomic design that cools their items without ice, providing you with extra room for more drinks or food. The Igloo Iceless cooler features a curved back that makes carrying easy and comfortable by hugging your sides.
With a cooling fan added for the circulation of cooler air, this 12V electric cooler features a brushless DC electric motor and convection cooling, together with an eight feet power cable that are designed to fit swiftly and easily into any 12v DC receptacle such as your vehicle's cigarette lighter. The cooling on-the-go element is powered by its thermoelectric technology, which enables your appliance to cool below outside temperature, down to 36 degrees Fahrenheit. With the Igloo Iceless cooler, all of your items are kept cold for extended periods, and not just some of them. Its ability to be connected to any DC outlet makes it an ideal appliance for all your road trips and travels.
In addition to its ergonomically designed back, the Igloo cooler has two handles molded professionally to offer extreme comfort and also to enable easy lifting and to carry off your mini fridge from one destination to the next. You can get this electric cooler for your vehicle, or as a gift for that family member or friend who loves being on the road, exploring one location to the next. It is sturdy, affordable, durable, ergonomic and stylish enough to fit into any scenario with ease.
Key Features:
Cools without ice
Quiet brushless motor
Ergonomic design
for portable use
Specification:
Brand

Igloo

Model

40358-P

Weight

1 pounds
Durable than any other
Brushless and almost silent motor
compact and portable
Heavy lid
Condensation
Cannot be used as a seat
Coleman PowerChill Hot/Cold Portable Thermoelectric Cooler




The name W.C. Coleman is now synonymous with outdoor fun, thanks to the contribution of his company to the provision of innovative solutions to existing problems. The convenient design of a thermoelectric cooler, which effortlessly combines a more relaxed and warming box into a single entity is what makes the Coleman Powerchill Portable Thermoelectric Cooler so unique. It is a versatile hot/cold cooler manufactured to help keep all your food items at an optimal temperature when you're on the road. Without the need for ice, this thermoelectric cooler operates such that, all its content is kept 40 degrees cooler than the surrounding temperature, making it the perfect appliance for handling perishables and beverages and maintaining these items constantly cool. 
It features a generally lightweight design, making it most ideal for all your road trips and travels. The PowerChill helps keep your food warm while in transit, by maintaining an internal temperature of up to 40 degrees above ambient temperature in warming mode. Its construction is simple yet compact, enabling it to be placed with ease into the trunk or cabins of most cars. For added placement flexibility, the door of this electric cooler box is built as a convertible element, opening from the left or right side, similar to soft-sided coolers. Another feature that helps in the storage and organization of your foods and beverages is a storage tray.
Each PowerChill cooler comes with an 8-foot power cord and 12-volt plug for easy use in a car or boat. This appliance also holds up to 44 cans of beverages, thanks to its 40-quartz capacity.
Key Features:
Keeps food items at an optimal temperature
8-foot power cord
The door opens from left to right for added placement flexibility
Lightweight travel design
Specification:
Brand

Coleman

Model

3000001497

Weight

15.3 pounds
Easily keeps contents organized
Affordability
Compact size
Plugs sometimes overheat
After extended use, the fan may get noisy
Complaints about durability 
Koolatron 36 qt. Kool Kaddy Cooler




The Koolatron Kool Kaddy Cooler is an electric travel appliance that acts as both a cooler and warmer. Since its operation requires no production of ice, there is extra space made available on the inside to keep more food and drinks as you please. The Kool Kaddy, which is a well-kept secret today, was invented over thirty years ago. It utilizes a technology more advanced and sophisticated than that of your home refrigerator, and this technology replaces the traditional ice chests we know about and makes use occasionally. The advanced technology offers many features and elements that make the Kool Kaddy well suited for travel, and as practical as backpack coolers.
It doesn't matter where you're going or what the occasion is, from tailgate parties to camping excursions and road trips, and the Kool Kaddy promises to be with you every step of the way, acting as the perfect travel companion you'll ever have. This electric cooler can be used in your home, on the boat, or in your dorm room with ease. It plugged into your vehicle's 12V power outlet, and it promises to make use of less power than your car's parking light. The Kool Kaddy can also be used as an upright fridge or a chest, as it sits both horizontally and vertically. It comes with a removable shelf which helps in item organization and proper storage of your drinks and food.
The warming function of the Koolatron Cooler works just as well as the cooling capacity, as it warms your food up to 130 degrees Fahrenheit, a temperature hot enough for your picnic meal or potluck dinner. It is a great American produced appliance with durable, functional and long-lasting elements that can't be found anywhere else.
Key Features:
Polypropylene
Electric travel cooler/warmer
Includes removable shelf
easy access to foods and beverages
Specification:
Brand

Koolatron

Model

P75

Weight

16 pounds
Compact design
Lighter storage and unique cord wrap
Even air circulation with silent motor and fan
Sloping inner walls reduce inner space
Small capacity
Home outlet adapter sold separately
Dometic CFX 40W 12v Electric Powered Portable Cooler




The Dometic Electric Powered Cooler is a one-of-a-kind cooling appliance, and one of the best found in today's market. It provides users with excellent cooling performance, even with minimal power consumption and extreme ambient temperatures. Apart from when its making ice for drinks, this electric cooler doesn't need ice to operate or keep drinks cool. It acts as both a freezer and refrigerator, making it a flexible option for people with different needs. The Dometic small electric cooler is constructed with many heavy-duty features, some of which include a robust lid lining, reinforced corners, stainless steel hinges and a hi-tech cfx which helps it withstand all loads, even the most demanding.
The ultra-low power consumption rate of this cooling appliance makes it better suited for off-grid applications such as solar setups. This electrically powered cooler makes use of advanced technology, by enabling you to regulate and monitor the temperature of your refrigerator via a Wi-Fi app. The operations of this appliance are undertaken efficiently and silently, without any noise. It enables you to charge your small electronic device such as smartphones, via its USB port included in its design. Also, cleaning is made sincere thanks to the existence of a drain plug. Even when the entire system is turned off, the memory of your Dometic cooler ensures that all preset temperatures are maintained. You can use this cooler in your boat, RV, car or truck with ease for your next road trip adventure. And if you are a passionate golfer, check out our top picks of the best golf coolers.
Key Features:
No ice- ever
Flexibility
Ultra low power consumption
Heavy-duty design
Specification:
Brand

Dometic

Model

CFX-40W

Weight

CFX-40W
USB port available
Both DC and AC cords available
Works as A Freezer
K-Box Electric Cooler and Warmer




The K-box Electric Cooler and Warmer will come in handy. Unlike a lot of the coolers on the market, there's no need to store this one in the basement all winter. As you might have guessed by the name, this cooler doubles up as a 'warmer' as well. It has a temperature range of 40ºF to 130ºF, which means you can keep your beverages at the right temperature, whatever the weather. If you spend a lot of time on the road, this is an essential gadget – it's like having a fridge and a microwave in the boot of your car. 
This electric cooler has a total capacity of 48 quarts, which means it can hold around 60 cans. It's relatively easy to move around with a handle on each side and a set of wheels integrated into the design. 
Key Features:
Temperature range – 40ºF – 130ºF 
48-quart capacity 
Integrated handles 
Integrated wheels 
Two plugs included 
Specification:
Brand

Koozam

Model

K-box

Weight

17.01 pounds
Works as a fridge and a microwave 
Large capacity 
Comes with plugs for the house and car
Easy to carry
Cooling power isn't the best
JoyTutus Portable Car Refrigerator

If you've got a large family (or a huge appetite), you might need a slightly bigger electric cooler. JoyTutus Portable Car Refrigerator has a 26-quart capacity, so you can fit enough food and drinks for everybody in the back of your car. It hooks up to the cigarette lighter (with a 3.5-meter cable) and can cool down to -4ºF (-20ºC). That means you can freeze food and keep it for weeks if you need to. Or, adjust the temperature to just above 32ºF (0ºC) and keep your food and drink cool for the day. 
Depending on how quickly you need to cool down the contents, you can choose from Max mode (can freeze down to -4°F from 32°F within 35 mins) or ECO mode (which takes much longer but saves on battery). Despite its size, it's one of the more energy-efficient electric coolers on this list, thanks to the cooling film material on this inside. If you need a lot of space, we seriously recommend buying the JoyTutus Portable Car Refrigerator.
Key Features:
26-quart capacity 
Can freeze down to -4ºF (-20ºC)
3.5-meter cable 
Works on slopes up to 30º
Three-stage battery protection
USB charger 
Specification:
Brand

JoyTutus

Model

TIAICMF003

Weight

24.7 pounds
Huge capacity 
Energy-efficient 
Can be used to charge your phone
Competitively priced 
Electric Cooler Buying Guide & FAQ
How We Chose Our Selection of Best Electric Coolers
Below are certain factors that determine how we chose our selection.
Brand: There are so many brands on the market in current time, and this often causes individuals to feel confused when trying to make a choice. In the list above we provided readers with a broad range of electric coolers, manufactured from different kinds of brands. Some brands are well known, while others aren't. This is done to expose readers to many options they may not have considered. Some of the brands included are Cooluli, Rockpals, Koolatron, Dometic and many others.
Additional Features: We ensured that all appliances listed have unique features and elements that make them stand out from their competition. Some of such functions include ergonomic designs, the use of thermoelectric cooling systems, handles for easy mobility, no-ice cooling systems, and many others. These features tend to increase the functionality of your electric cooler and makes it more comfortable and exciting to use.
Reviews: The feedback from users is one of the best ways to determine if a product is worth trying or not. Users can clearly describe the pros and cons of any product as candidly as possible, and this helps provide an overall image of the product. For our list of recommendations, we perused many user reviews found online to provide you with honest information about all the products we selected. We make sure that all reviews selected are from credible sources and contain original details to prevent the flow of misleading information.
Price: Price is one critical factor that determines the purchase of any product. The costs of the all-electric coolers listed above differ. This is to ensure that people with all kinds of the budget are catered for. Some brands with additional features often price their appliances above those without extra features. Our list of recommendations provides options for those seeking coolers with unique features and those who are merely in need of a unit for the cooling and warming of their drinks.
Function: In this article, the electric coolers recommended have various services, making the best suited for a variety of needs. Some appliances are purely for cooling, others only for keeping your foods and warm and others are more versatile, enabling you to switch from a cooler to a more heated with the simple flip of a switch. The diverse functions offered by these appliances help you find at least one option for all your travel or storage needs.
Features to Look for In The Best Electric Cooler
With many choices made available to you on the market, you might feel incredibly overwhelmed, wondering which electric cooler is the best for your needs. Below, we provide you with certain factors to be considered, before selecting an electric refrigerator.
Storage: electric coolers are designed and made available in a variety of sizes. Since they are meant to be portable, their sizes don't get to that of a traditional refrigerator. Consider the kinds of food and the number of drinks to be stored, in connection with the number of people you'll be providing for, before making a choice. If possible, you can opt for coolers that don't require the production of ice, as these units provide you with extra storage space.
Power Source Access: electric coolers are appliances that work only when plugged in thus, you must be on the lookout for units that offer you many ways of usage. Some brands and models provide you with both AC and DC adapters, making it possible for you to use your electric cooler in and out of your vehicle.
Cooling Temperature Required: unlike traditional ice coolers and refrigerators, thermoelectric coolers rely significantly on the ambient air around them to operate. It is advised that you consider the climatic conditions of your location or where you are traveling to, before making a choice. This will prevent you from making a bag investment decision and will also save you from disappointment when you have to eat stale food or drink warm beer.
Portability: if you're going on an adventure that requires hiking and constant movement, it is vital that you opt for an electric cooler that's easy to move. Choose your cooler such that it fits the activity you're undertaking, be it a road or hiking trip. If it's going to be kept in the car at all times, you can purchase a cooler that is heavier and bulkier, as you will not be carrying it around.
Price: no two budgets are the same. It is essential that you consider what you can afford when searching for the perfect electric cooler. Review appliances by looking at their features, and selecting the brand that offers you more for less. Most often, many brands have the same number of features, but due to the status of the brand, one is more expensive than the other. Look out for function and durability, not brands and aesthetic.
Types of Electric Coolers
There are various different types of coolers. The first is an iceless cooler, which is the portable mini freezer/fridge. This cooler is designed to make use of a motor-driven, electric compressor, similar to the operations of your household kitchen fridge. As compared to the thermos electric cooler, the portable mini fridge cools much better and is also able to freeze both your drinks and food. The downside of the mini freezers is their heavy nature and significant design. They are also more expensive than their thermos electric counterparts, and they feature the ability to maintain cold temperatures of food for less time than thermos electric coolers.
If you're planning an extended road trip with family/friends, the use of a 12v refrigerator may come in handy. This refrigerator is often called a car fridge and is undoubtedly one of the ideal equipment you can have for storage of food and drinks for the road. When it comes to choosing a portable refrigerator for vehicles, the 12v fridges are one of the most popular choices made by many. The problem arises, however, when it's time to make an actual decision.
Sources:
Thermoelectric cooling - Wikipedia
Polypropylene - Wikipedia
Human Factors and Ergonomics - Wikipedia
The best!
Gear, gadgets & stuff for men
Straight to your inbox