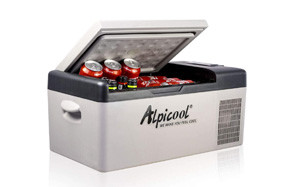 Alpicool C15 Portable Refrigerator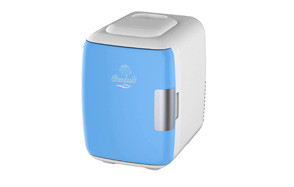 Cooluli Mini Fridge Electric Cooler and Warmer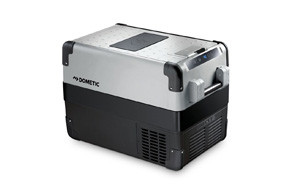 Dometic CFX 40W 12v Electric Powered Portable Cooler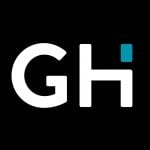 Portable electric coolers are sometimes referred to as iceless coolers, and they're available in two main types. The first kind and the commonly purchased nature of cooler is known as the thermos electric cooler. These coolers are incredibly lightweight, and as such, they aren't able to cool your drinks as much as a refrigerator would; regardless they are commonly purchased because of its inexpensive nature. Besides these features, they are simple and large enough to hold, cool and store dozens of your canned drinks and snacks. With user reviews also offering some guidance, we have recorded eight of the best electric coolers that are at the top of their category and manufactured by the best in the business. We believe that this list will provide you with everything that you need and more.
The Best Electric Cooler
Electric Cooler Buying Guide & FAQ
How We Chose Our Selection of Best Electric Coolers
Below are certain factors that determine how we chose our selection.
Brand: There are so many brands on the market in current time, and this often causes individuals to feel confused when trying to make a choice. In the list above we provided readers with a broad range of electric coolers, manufactured from different kinds of brands. Some brands are well known, while others aren't. This is done to expose readers to many options they may not have considered. Some of the brands included are Cooluli, Rockpals, Koolatron, Dometic and many others.
Additional Features: We ensured that all appliances listed have unique features and elements that make them stand out from their competition. Some of such functions include ergonomic designs, the use of thermoelectric cooling systems, handles for easy mobility, no-ice cooling systems, and many others. These features tend to increase the functionality of your electric cooler and makes it more comfortable and exciting to use.
Reviews: The feedback from users is one of the best ways to determine if a product is worth trying or not. Users can clearly describe the pros and cons of any product as candidly as possible, and this helps provide an overall image of the product. For our list of recommendations, we perused many user reviews found online to provide you with honest information about all the products we selected. We make sure that all reviews selected are from credible sources and contain original details to prevent the flow of misleading information.
Price: Price is one critical factor that determines the purchase of any product. The costs of the all-electric coolers listed above differ. This is to ensure that people with all kinds of the budget are catered for. Some brands with additional features often price their appliances above those without extra features. Our list of recommendations provides options for those seeking coolers with unique features and those who are merely in need of a unit for the cooling and warming of their drinks.
Function: In this article, the electric coolers recommended have various services, making the best suited for a variety of needs. Some appliances are purely for cooling, others only for keeping your foods and warm and others are more versatile, enabling you to switch from a cooler to a more heated with the simple flip of a switch. The diverse functions offered by these appliances help you find at least one option for all your travel or storage needs.
Features to Look for In The Best Electric Cooler
With many choices made available to you on the market, you might feel incredibly overwhelmed, wondering which electric cooler is the best for your needs. Below, we provide you with certain factors to be considered, before selecting an electric refrigerator.
Storage: electric coolers are designed and made available in a variety of sizes. Since they are meant to be portable, their sizes don't get to that of a traditional refrigerator. Consider the kinds of food and the number of drinks to be stored, in connection with the number of people you'll be providing for, before making a choice. If possible, you can opt for coolers that don't require the production of ice, as these units provide you with extra storage space.
Power Source Access: electric coolers are appliances that work only when plugged in thus, you must be on the lookout for units that offer you many ways of usage. Some brands and models provide you with both AC and DC adapters, making it possible for you to use your electric cooler in and out of your vehicle.
Cooling Temperature Required: unlike traditional ice coolers and refrigerators, thermoelectric coolers rely significantly on the ambient air around them to operate. It is advised that you consider the climatic conditions of your location or where you are traveling to, before making a choice. This will prevent you from making a bag investment decision and will also save you from disappointment when you have to eat stale food or drink warm beer.
Portability: if you're going on an adventure that requires hiking and constant movement, it is vital that you opt for an electric cooler that's easy to move. Choose your cooler such that it fits the activity you're undertaking, be it a road or hiking trip. If it's going to be kept in the car at all times, you can purchase a cooler that is heavier and bulkier, as you will not be carrying it around.
Price: no two budgets are the same. It is essential that you consider what you can afford when searching for the perfect electric cooler. Review appliances by looking at their features, and selecting the brand that offers you more for less. Most often, many brands have the same number of features, but due to the status of the brand, one is more expensive than the other. Look out for function and durability, not brands and aesthetic.
Types of Electric Coolers
There are various different types of coolers. The first is an iceless cooler, which is the portable mini freezer/fridge. This cooler is designed to make use of a motor-driven, electric compressor, similar to the operations of your household kitchen fridge. As compared to the thermos electric cooler, the portable mini fridge cools much better and is also able to freeze both your drinks and food. The downside of the mini freezers is their heavy nature and significant design. They are also more expensive than their thermos electric counterparts, and they feature the ability to maintain cold temperatures of food for less time than thermos electric coolers.
If you're planning an extended road trip with family/friends, the use of a 12v refrigerator may come in handy. This refrigerator is often called a car fridge and is undoubtedly one of the ideal equipment you can have for storage of food and drinks for the road. When it comes to choosing a portable refrigerator for vehicles, the 12v fridges are one of the most popular choices made by many. The problem arises, however, when it's time to make an actual decision.
Sources:
Thermoelectric cooling - Wikipedia
Polypropylene - Wikipedia
Human Factors and Ergonomics - Wikipedia