Best Charcoals In 2022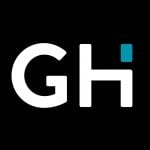 This product guide was written by GearHungry Staff
Last Updated
May 31, 2019
GearHungry Staff
GearHungry Staff posts are a compilation of work by various members of our editorial team. We update old articles regularly to provide you the most current information. You can learn more about our staff
here
.
GearHungry may earn a small commission from affiliate links in this article.
Learn more
Who doesn't love a good barbecue? There's just something special about going back to our primal roots when man first learned how to cook food over an open flame. Outdoor cooking has come a long way since the Caveman days and far from being a necessity, grilling a variety of meats and vegetables has evolved into a culinary art form.
With summer fast approaching, the days are already warm enough to get some serious grilling started. All you need is a barbecue and some meat. Before you get that fire started, you may also want to add some charcoal to the flames. Charcoal will help you maintain the perfect barbecuing temperature and it will give your food that undeniable flavor we all love. The best charcoal will make your backyard barbecue a singing success so before you head out to your favorite local butcher, check out our selection of charcoal to really get that perfect flame-grilled flavor going.
The Best Charcoal
Fogo Super Premium Hardwood Lump Charcoal
Impress your guests this summer with the delicious smoky flavor you can only get with Fogo Super Premium Hardwood Lump Charcoal. This charcoal is produced from all natural oak hardwood that will give you a nice, long burning time so you won't run out of heat during a long cook-out. It lights very quickly too, so you'll be cooking fast to silence all the hungry bellies congregating around your BBQ.
Start your summer in the happiest way, producing restaurant quality grills your family and friends will love. Be the king of your castle and the master of the grill.
Key Features:
Large chunks of hardwood lump charcoal
Delicious smoky hardwood flavor
Lights quickly
Burns hotter and longer
Restaurant quality
All natural
Specification:
Brand

Fogo

Model

FP8

Weight

17.5 Pounds
Jealous Devil All Natural Hardwood Lump Charcoal
Bring your next barbecue to the next level of gastronomical delight with Jealous Devil All Natural Hardwood Lump Charcoal. This charcoal is made from 100% natural, ultra-dense South American hardwoods that will give your food a mild, smoky flavor that will have your guests salivating while you cook.
Once you quickly get this charcoal burning, you'll have a nice, even heat that will last long enough for you to cook all of your favorite foods with restaurant quality flavor you and your guests will love. This charcoal comes in a re-sealable bag that is also waterproof making it perfect for picnics, a poolside barbecue or camping grill.
Key Features:
Re-sealable bag is waterproof keep charcoal dry
100% Natural, ultra-dense South American hardwoods
Restaurant quality
Ideal for any grill, smoker, or kamado
Twice the cooking power
Mild, flavor-enhancing aroma
Specification:
Brand

Jealous Devil

Weight

20.4 Pounds
Kingsford Original Charcoal Briquettes
Nothing attracts more people than the smell of a charcoal grill and you'll definitely be the toast of your neighborhood when you add Kingsford Original Charcoal Briquettes to your next barbecue. To start with, these charcoal briquettes come in two bags so you only need to open enough for your needs. The briquettes are ready to cook in about 15 minutes and they have a longer burn time so you can get cooking faster and keep cooking until your guests have had enough.
Made with 100% natural wood, you can get a tasty meal going in no time at all. For more amazing BBQ options, check out our guide to the best pellet grills.
Key Features:
Two 7.7 pound bags of charcoal briquettes
Ready to cook in about 15 minutes
Longer burn time
Sure Fire Grooves help coals light faster
More edges for quick, easy lighting
Made with 100% natural ingredients and real wood
Specification:
Brand

Kingsford

Model

1.00446E+13

Weight

7.7 Pounds
Kamado Joe KJ-Char Hardwood Lump Charcoal
The quality of the three types of hardwood used to make this Kamado Joe KJ-Char Hardwood Lump Charcoal is what will give your next barbecue a flavorful edge. This lump charcoal will burn cleaner and longer so your food will get the charcoal flavor without a nasty, acrid burnt smell.
This is the world's largest and best lump charcoal and making it perfect for grilling or cooking in a Kamado style cooker. Get the most out of the warmer weather and spend all of those glorious days cooking delicious meals outdoors. If you also like preparing delicious meat in the comfort of your kitchen, check out our guide to the best indoor grills.
Key Features:
Produces a hearty wood fire flavor
Minimum of charcoal powder
Burns cleaner and longer
All natural
World's largest and best lump charcoal.
Specification:
Brand

KamadoJoe

Model

KJ-CHAR

Weight

20 Pounds
Rockwood All-Natural Hardwood Lump Charcoal
There's ordinary charcoal for BBQ and then there's this premium Rockwood All-Natural Hardwood Lump Charcoal. This is 100% all-natural lump charcoal that will impart the aromas of oak, hickory, maple and pecan into your favorite steaks. It lights quickly and easily so you can get on with your cooking fast and the slow burning ensures you get a good, steady heat with a minimum of ash.
If you love to spend your weekends in nature, but don't want to leave any tell-tale signs of your visit, you'll love that this charcoal is made from sustainable materials and the packaging is also environmentally safe and recyclable. The inks are soy based so they won't emit toxic fumes when they burn. A perfect gift for men who love to BBQ.
Key Features:
100% all-natural lump charcoal
Made from Missouri grown Oak, Hickory, Maple, & Pecan.
Slow burning, ash minimizing coal
Lights easily, heats quickly,
Made from renewable, natural resources
Environmentally safe, non-toxic bag
Specification:
Brand

Rockwood

Weight

63 Pounds
Char-Broil Center Cut Lump Charcoal
Good quality charcoal ensures you get a nice clean burn and this lumpwood charcoal is made from the center cut of hardwoods so it will not produce nasty sparks and ash that you get from charcoal that is made from scraps of wood. The larger, uniform pieces of charcoal ensure even heat and longer cooking times making it ideal for grilling and smoking and a great gift for foodies in your life.
No more acrid-tasting food you get from charcoal that produces dirty, smelly smoke. Char-Broil Center Cut Lump Charcoal burns clean so all you taste is a mild smoky flavor and great food.
Key Features:
Clean-burning
100% natural hardwood lump charcoal
Made from organic, center-cut hardwoods
Uniform 3-inch average briquette size
Lighter-weight, clean-burning, premium charcoal
Minimum unwanted wood sparks, dirty smoke and ash
Specification:
Brand

Char-Broil

Model

8696514

Weight

11 Pounds
Cowboy Brand Hardwood Lump Charcoal
Release your inner outdoorsman with Cowboy Brand Hardwood Lump Charcoal. This hardwood charcoal is 100% natural so you get an all-natural smoky flavor when you're grilling or smoking your food. It takes just minutes to light and you're ready to get cooking before you get all your meat and utensils together. The larger chunks mean you can barbecue with a steady, dependable heat for longer. Cook all your favorite steaks, sausages and more with this charcoal and really show off your outdoor cooking skills.
Key Features:
Quick to light
All natural hardwood
Larger chunks for longer burning
Ideal for grills and smokers
Specification:
Brand

Cowboy

Weight

20 Pounds
Royal Oak Sales 192-294-328 7.7Lb Regular Charcoal
You shouldn't have to plan a barbecue and with this charcoal from Royal Oaks, you won't have to because once lit, it's ready for you to start cooking in 15 minutes. The special ridges mean you get better airflow so you get a nice, hot temperature that will grill all of your food to perfection fast.
Treat your family and friends to a surprise barbecue because any time is grilling time when you have a bag of Royal Oaks charcoal with you. If you want to impress everybody with your cooking skills, make sure you choose your favorite cookbook from our list and find many awesome recipes.
Key Features:
Available in 7.7-pound bag
Ready to cook in 15 minutes
Special ridges deliver better airflow
Longer more even cooking
Specification:
Brand

Royal Oak Sales

Model

192-294-328

Weight

8.1 Pounds
Primo 608 Natural Lump Charcoal
Get your culinary juices flowing as you fire up your grill with Primo 608 Natural Lump Charcoal. Create stunning and delicious dinners on your weekends with this all-natural lump charcoal. This charcoal is ideal for grills and smokers and will enhance the flavors of all of your meat and vegetables while retaining all the natural juices of your food.
Fast burning and long-lasting, this charcoal burns hotter and longer so you can cook up a feast for your family and half your neighborhood. There are no tars or harmful chemicals so the only thing you can taste or smell is perfectly cooked food, the way nature intended it to taste.
Key Features:
All-natural lump charcoal
No tars or other harmful chemicals
Great for grills and smokers
Fast burning and long lasting
Burns hotter and longer for even cooking temperatures
Specification:
Brand

Primo

Model

608

Weight

20 Pounds
Charcoal Buying Guide & FAQ
How We Chose Our Selection Оf Charcoal
Reviews – We want you to enjoy every barbecue this summer so it's important to us that you get the best charcoal there is. That's why these reviews are so important. We checked the reviews on all the charcoal brands in this selection to see how well they rated with people who actually used them. These reviews make sure the charcoal is all natural, burns clean and doesn't take hours to burn before you can start cooking.
Price – It's hard to justify spending a small fortune on something you are essentially going to burn so we've ensured the prices of charcoal featured in our selection are worth every penny in terms of value and the flavor they give to your food. You'll definitely find them economical because they do burn long and some can be used for several barbecues. Depending on what you want to get out of your bag of charcoal, you're sure to find one in our selection that will satisfy your budget and your taste buds.
Features To Look For In Charcoals
Source – Not all woods are the same and some are simply better than others when it comes to producing charcoal. Fast burning woods are not really suitable for charcoal as they tend to burn out too quickly meaning you may not have enough cooking time to complete your grilling or smoking.
Ideally, the best woods to use are hardwoods. Hardwood is more dense meaning it will burn at an even temperature for a considerable amount of time. That makes it the perfect type of wood for charcoal. The other consideration when you are looking at the source of your charcoal is the species of tree it came from. Oak is one of the most used types of wood when it comes to flavoring food and beverages which is why it is so popular for making barrels to store wines and spirits.
The final consideration when it comes to the source of the charcoal you want to use is sustainability of the wood being used. It takes a considerable amount of wood to produce a bag of charcoal and the process simply involves a slow burn to remove the oxygen and hydrogen in the wood and leave the carbon. If you want to be an ethical barbecue enthusiast, look for charcoal that has been sourced from sustainable materials.
Burn Length – There can be nothing more frustrating than having your barbecue coals start to cool down on you halfway through your pile of steaks and chops. You want your charcoal to have a burn length that will last for as long as you have food to cook. Look for charcoal that has a longer burning time. You will normally find that lump charcoal will last and burn longer and it will also give you a more even cooking temperature during your barbecue.
Quantity – Charcoal comes in a variety of different sized bags from a few pounds to 20 or 40 pounds. Others come in multiple packs so you only need to open as much charcoal as you intend to use. If you're a frequent barbecue or you're planning on cooking for a large group of people, then the obvious course of action is to buy larger bags of charcoal. The opposite applies for small groups or if you only barbecue food a couple of times a year. Charcoal will not go bad and technically, the only way to get rid of it is to burn it. However, if charcoal is left exposed to sun, wind or rain it can lose its burning properties. This will make it less effective when it comes time to using it for cooking. Only buy what you need and definitely only open a bag of charcoal when you need it.
Types Оf Charcoal
Briquettes – These will burn quite steadily and evenly at a relatively high heat. Briquettes are usually made from scraps of wood, sawdust and charcoal powders. They may be combined with fuel of some description which is why they emit an acrid smell when you first light them. For this reason, briquettes must be burnt down before you can start cooking over them or your food will taste chemically. When you need heat fast and can get your cooking done within about an hour, briquettes may be the way to go.
Lump – This type of charcoal is often referred to as the original charcoal and it is made by slow burning large logs in a kiln or charcoal cave. Sometimes, this process is also done underground. Lump charcoal is completely natural so you won't get that acrid, petrol-type smell when it is lit.  You can also re-use this natural charcoal by lighting it again and combining it with fresh charcoal if needed. It also lasts considerably longer than briquettes because it is made from whole wood and not wood scraps. It is generally 100% natural and burns clean and for longer periods of time.
Charcoal FAQ
Q: How do you make charcoal burn hotter?
A: To start with, you need good quality charcoal but to keep it burning hotter, all you need to do is adjust the airflow. This, of course, will depend on how you are grilling. If you are using a stand up grill, most of these have adjustable air vents at the base so you can open them up to increase airflow. The increased airflow will make the charcoal burn hotter.
If you're grilling over a campfire pit, you've most likely built the pit using stones. Simply ensure there are air spaces at the base of your stone construction and you'll have a great flow of air to keep your charcoal burning hot and strong.
Another way to keep charcoal burning hotter is evenly distribute the burning coals under your grill. For example, you can pile up the coals thicker at one end for searing meat, or for food you want cooked fast. Then you can also arrange a thinner layer for food you'd like to cooler at a lower, slower temperature. The more charcoal you have in a pile, the hotter it will burn.
Q: What charcoal is best for smoking?
A: Smoking food gives it an incredible depth of flavor. But the perfect flavor means you simply must use good quality charcoal. Smoking involves cooking for quite a few hours so it's important to get the temperature right. One thing you should avoid when smoking food is charcoal that has had chemicals or fuel added to it. Briquettes may not be suitable for smoking because they burn out fast and many briquettes have been soaked in fuel so that they will light up faster. However, if you do decide to use briquettes to smoke your food, check the label to make sure they do not contain fuel or other chemicals.
Lump Charcoal is probably a safer bet for smoking. Firstly, lump charcoal is made from larger chunks or logs of wood and they are all natural, making them a safer choice. The larger chunks also allow you to get a long lasting, more even temperature going which is perfect for smoking. The other benefit of using lump charcoal is that you can just add a few more pieces to the fire if you find the temperature is dropping or your fire is starting to go out.
Q: What is the difference between coal and charcoal?
A: There are several differences between coal and charcoal. Coal is a naturally occurring fossil fuel source that can take millions of years to form. It is also a mineral that forms from the decaying carcasses of animals and plants. Charcoal, on the other hand, is made by slowly burning large logs or trees to remove the oxygen and hydrogen in them.
Coal is generally used as a source of fuel and is the most popular uses are for generating electricity and in many manufacturing processes. Charcoal is mainly used for cooking, although in recent years, activated charcoal has also become popular as a supplement and in things like toothpaste and facial masks. It is also widely used in purification systems such as water filtration.
Nothing can destroy a barbecue faster than using poor quality charcoal so team up those prime cuts of meat with the best quality charcoal you can find. Take the time to carefully select and prepare your food and have it all ready beside you at the grill. Grilling and smoking is hard work, so you're sure to work up a thirst. Make sure you stay hydrated with your favorite cold beer or whatever else you like to drink.
One thing to remember is that when barbecuing or smoking with charcoal, caution is needed. You are using an open flame so make sure little people stay away from harm. Be cautious on windy days so that stray sparks don't cause problems and make sure you put your fire out when you're done.
Enjoy the barbecue season and keep safe as well.
Sign Up Now
GET THE VERY BEST OF GEARHUNGRY STRAIGHT TO YOUR INBOX