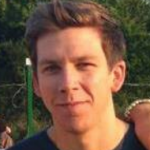 Making it out of a football game unscathed can often to come down to a player's protective gear. In a sporting activity as competitive as this one, shoulder pads are arguably the most important purchase when it comes to keeping you safe. During your search of the best shoulder pads on the market right now, you need to be able to determine which will be the best fit for your needs before parting with your hard-earned dollar. Thankfully for you, we've taken a look at everything on offer so that you can narrow down your search and get it right the first time around. So, get ready to spend more time on the field doing what you love and less time shopping around.
The Best Football Shoulder Pad
Football Shoulder Pad Buying Guide
When it comes to finding the correct shoulder pads for you, you'll likely be looking at dropping a minimum of $100, particularly if you want those designed specifically for your position. We found that most of the shoulder pads on offer right now are retailing between $100-$200, but we see that as a solid investment to ensure you're staying safe whilst enjoying your hobby. Of course, there are cheaper options on the market and a lot more expensive options too, but a budget of around $150 is sufficient to find an option that performs effectively. If you're shopping for football pads for a specific position, be sure to check that you have selected the best model for you before purchasing. A lot of brands featured in our review of the best shoulder pads offer a number of options to suit all players.

How We Chose Our Selection Of Football Shoulder Pads
We know you're probably wondering how exactly we came up with this list, so we'll tell you our process. First and foremost, we source all of the leading products on the market right now before considering two elements, brand and price. We always like to bring our readers products from reputable brands, which is why you'll likely recognize all of those featured in our review. Secondly, it's important that we bring you a range of shoulder pads to suit various budgets so that you can find something within your price range as well as understanding the difference in each price point whilst you're shopping around.
Of course, price and brand alone simply aren't enough. So, once we've whittled down our choices, we look at reviews so that you don't have to. With a product such as football shoulder pads, the most important consideration is, of course, the performance, which is why we sift through hundreds of tried and tested reviews so that you don't have to. Performance doesn't just come down to the reviews of users, it's a result of the features offered on our choices, which leads us onto our next point…
Features To Look For In Football Shoulder Pads
If you're still exploring the market in your search for the best football shoulder pads, we're about to give you a helping hand in selecting the features you'll need.
Construction  - The quality of the overall design and construction of your shoulder pads is essential to your safety in a tough game like football. When you're getting dragged, bumped on and pulled around in the field, it's important that your pads are high-quality and durable enough to withstand even the heaviest abuse.
Weight  - If you plan on making your decision based on your position in the field, the weight will for sure be one of your considerations. You need to consider the weight of the pad and the way it will affect your body on the field. Ideally, the construction of your shoulder pads should be lightweight and dynamic without sacrificing safety and quality. There needs to be an ideal balance of lightweight pads and durability in order to guarantee the utmost comfort and protection for you.

Cushioning and padding  - The cushioning of your football shoulder pads will have a direct effect on its overall performance. Too much cushioning and it will affect your movability, too little and you'll be lacking in protection. Ideally, the cushioning you'll go for will be TPU: thermoplastic urethane cushioning. Most brands will integrate this particular cushioning into the back, shoulders and chest of their pads. TPU cushioning can offer improved protection as it absorbs more force and impact in comparison to other choices as well as lasting longer.
Position  - If you're just getting started with your footballing hobby, the position might not be one of your first considerations. If you're still in the stages of trying out various positions or you play on both sides of the field, you should, of course, opt for multi-position shoulder pads. A number of the leading brands offer universal pads that will perform just as well as position specific pads.
However, if you know which position you will be playing you need to make an informed purchase based on this valuable knowledge. For example, if you're a receiver or quarterback, you'll need shoulder pads that offer the mobility to allow you to complete the movements required within your position. If you in a position such as a lineman, you'll know that you're likely to be receiving the highest amount of impact and hits out on the field, therefore, you'll need shoulder pads that offer improvement reinforcement where you'll need it most.
The point here is, ensure you're buying shoulder pads that offer ample protection and movability for your chosen position for the best performance.
Flat padding  - Flat padding refers to the padding system in your shoulder brands. Several brands utilize this type of padding in their shoulder pads as it offers highly efficient, low profiling cushioning that is great for absorbing any force without being too bulky. Thanks to flat padding, you can remain protected without having to compromise your agility on the field while almost minimizing helmet interference. If you're looking for a streamlined, mobile pad, opt for flat padding.
Mobility - Your shoulder pad of choice should be designed to ensure that it won't hinder your mobility. In order to guarantee that, you'll need to invest in the lightest pads that are still able to perform their function and protect you. If you find your shoulder pads are too chunky and they limit your ability to move, they will cause you to move unnaturally, not only will that affect your performance, but it could also leave you more prone to injury.

Ventilation - Last but not least, you need to be comfortable. The correct ventilation will play a big part in this. In most cases, you'll find that proper ventilation comes from holes that are directly drilled into the holes of the shell. It's also worth considering the materials used in the cushioning that can have an effect on ventilation. Ideally, you'll want a waterproof yet breathability cushioning such as those that use Z-cool cooling technology.
To summarise, although they don't exactly come cheap, the best football shoulder pads are designed with safety in mind, and that's something that you can't put a price on. It's important that you ensure you are protected from injuries whilst enjoying your hobby by investing in the correct pads to take on those punishing hits. It's worthwhile ensuring that you're buying a high-quality shoulder pad so you can enjoy the ultimate comfort, protection and performance on the football field no matter your position or ability.