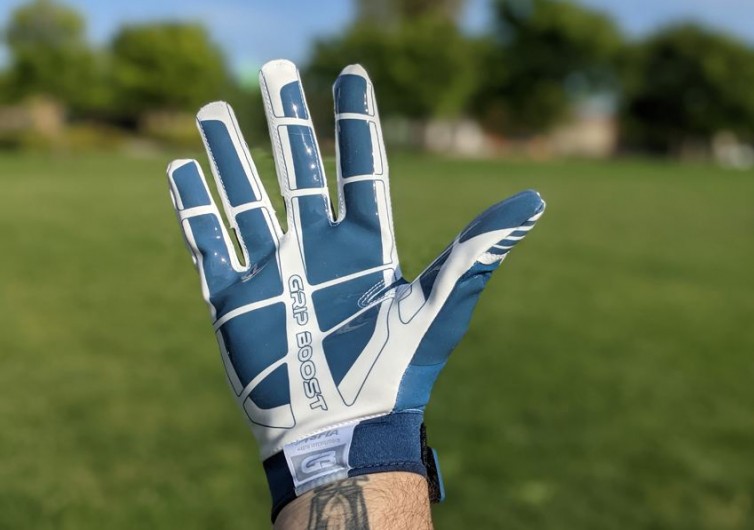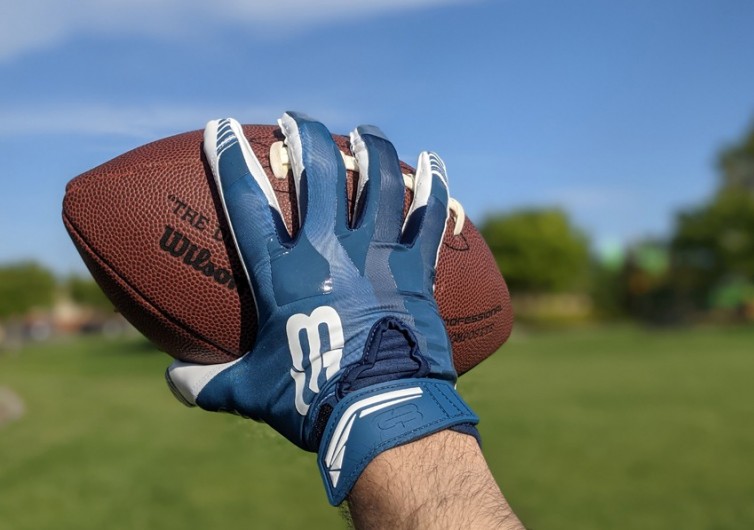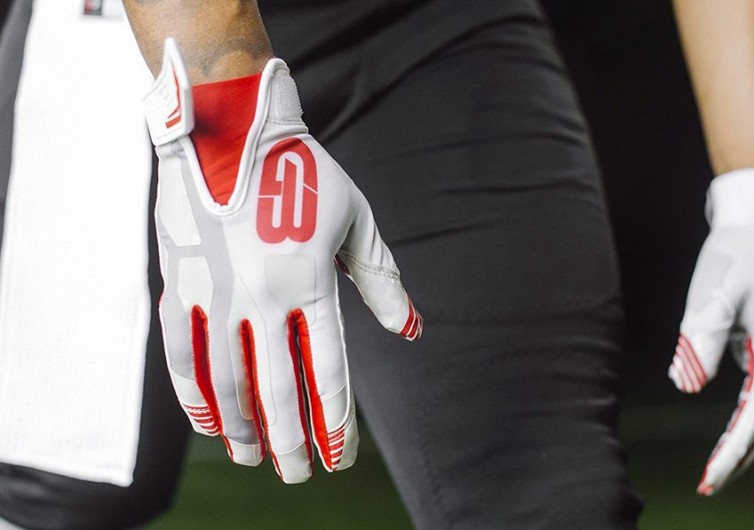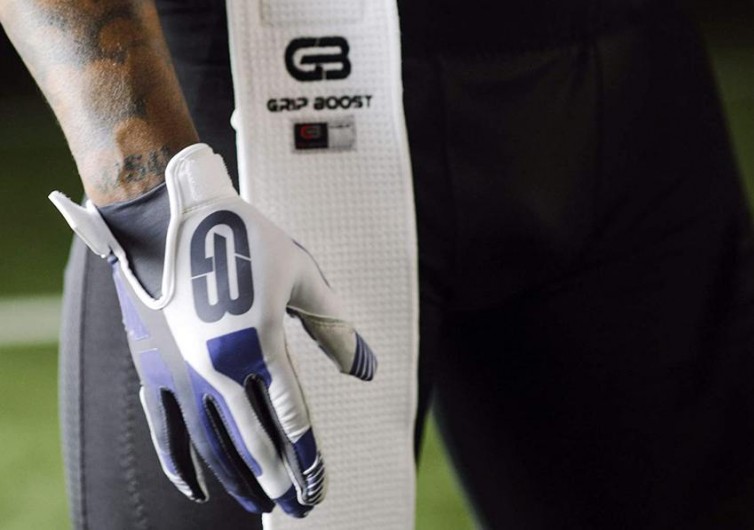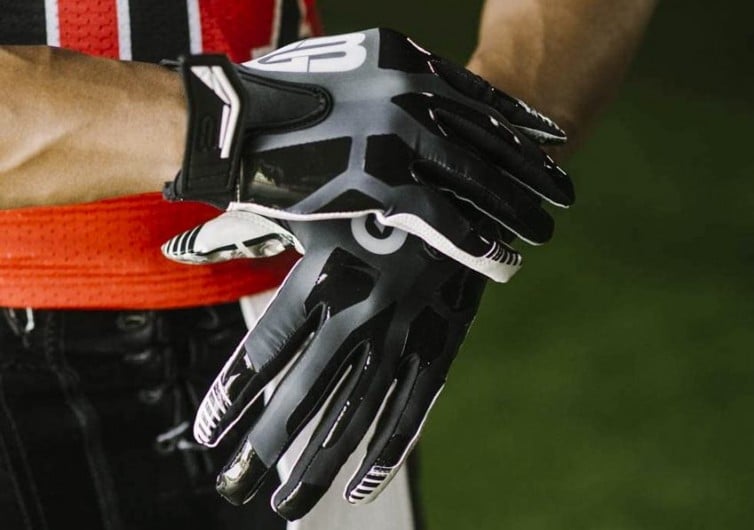 GearHungry may earn a small commission from affiliate links in this article.
Learn more
Sticky Grip: Grip Boost Stealth Pro Elite Football Gloves
Looking to make a highlight reel with one of those beautiful, laid-back one-handed Odell Beckham Jr. snags? Unless you've got catcher's mitt hands, it's not going to happen without the right pair of gloves. And man, did we find the right pair of gloves. The Grip Boost Stealth Pro Elite football gloves provide a perfect fit, sport a thin profile for an excellent feel of the ball, and man, are they are grippy as hell.
Stealth Pro Elite Gloves Features & Review
Let's start with the most important feature: the grip. Instead of rubber or silicone material, Grip Boost uses crab shells. Makes perfect sense. Nah, we didn't think so, either. The company was looking for a new material that would keep the gloves stickier for longer; they found just what they were looking for at the University of Maryland's Department of Chemical and Biomolecular Engineering. The group had been developing products with modified chitosan, a natural biopolymer made from crab shells. This non-toxic material sticks to the skin and has been used to develop blood-clotting bandages, foams, and surgical sprays.
It turns out it's pretty damn good at sticking to footballs, too. They altered the chitosan into a gel that forms quick-drying thin polymer shells and tweaked them to adhere (get it?) to football's stickiness regulations to create some of the stickiest renewable gloves on the market.
They paired that with the adaptable compression back, which provides a great fit, and the paper-thin palm that allows the wearer an excellent feel for the ball to create a killer pair of receiver gloves.
During testing, the Stealth Pro Elite gloves stuck to my football like glue. I barely needed to grip the ball to catch it, really. All I had to do for over-the-shoulder catches was stick my hand out and create a cradle, and the ball stuck as soon as it hit my hand. And for catching laser passes, there was no way the ball was slipping through my fingers because the gloves turned my fingers into a tacky spiderweb that the football couldn't seem to escape.
The weather has been perfect during my test period, so I'd run over to the water fountain and soak the gloves to simulate playing in the rain, and the ball still stuck to my hand like I was OBJ. I haven't had them long enough to wear them down, but when they do lose their tackiness, there is one other really cool feature to these gloves: Grip Boost offers a gel that refreshes the palm and fingers and makes them as sticky as they were when you first put them on.
Conclusion & Availability
Between the Stealth Pro Elites' fit, feel, and grip, it's hard to find a flaw with these football gloves. The snug fit makes it feel like you're wearing nothing at all until you have a football in your hands, and it sticks to you like Spider-Man clinging to the side of a building. They won't stop you from getting trucked by a linebacker, but they'll definitely help you hang on to the ball when he knocks you out.
The Grip Boost Stealth Pro Elite gloves (MSRP $40) are available in a variety of colors, both in Youth sizes (small-large) and Adult sizes (small-XXL).
Pros:
Extremely sticky grip
Excellent fit
Grippy even in wet weather
Palm and finger panel is refreshable
The back of the hand is breathable
It's made from freaking crabs
Cons:
It won't keep you safe from linebackers if a quarterback lays you out across the middle
Stealth Pro Elite Football Gloves Key Features:
Refreshable grip
Adjustable compression fit
All-weather grip
Meets all NFHS and NCAA standards
Available in eleven colors