Best Electric Space Heaters In 2022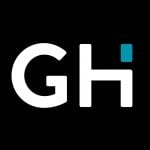 This product guide was written by GearHungry Staff
Last Updated
January 8, 2020
GearHungry Staff
GearHungry Staff posts are a compilation of work by various members of our editorial team. We update old articles regularly to provide you the most current information. You can learn more about our staff
here
.
GearHungry may earn a small commission from affiliate links in this article.
Learn more
Winter can be brutal for some people, especially if you're one of the unlucky ones who really feel the cold. Winter is cold for almost everyone, no matter which part of the world you live in. In some areas of the planet, it seems impossible to get warm during the winter months. Even those lucky enough to have some type of central heating, still have rooms in the home that never seem to get warm enough to be considered comfortable.
Thankfully, electric space heaters are the answer to any cold room. These little devices can heat a room in a short amount of time so you can sit in cozy comfort. The best electric space heaters will heat your desired room in a short amount of time, or you can enjoy a luxurious long, hot bath in a super warm bathroom. Their portability means you can move your electric space heater around the house and spread the warmth where it's needed the most.
The Best Electric Space Heater
Lasko 751320 Ceramic Electric Space Heater with Remote Control
Electric space heaters need to be compact enough to sit in a corner of the room, yet powerful enough to heat your precious living or sleeping quarters. This Lasko 751320 Ceramic Tower Space Heater is a little powerhouse. You can heat a 300 square foot room in no time at all. This electric space heater has a self-regulating ceramic element and a built-in timer so you can fall asleep or leave the house knowing your heater can turn itself off. You also won't need to worry about this space heater overheating as it has an automatic overheat protection feature to keep you safe.
Key Features:
Self-regulating ceramic element
3 Quiet settings
Built-in timer
Wireless remote control
Maximum heat power: 1.50 kW
Area Heated (Sq. Ft.):300
Specification:
Brand

Lasko

Model

751320

Weight

8 Pounds
Automatic overheat protection
Convenient carry handle
Beeps loudly when you press control buttons
Lasko Designer Series Electric Space Heater
With this Lasko Designer Series Ceramic Space Heater, visitors to your home will wonder if you have an electric space heater or a stunning ceramic vase. For something so beautiful, it's also incredibly practical. This space heater has 1500 watts of cozy warmth so you can heat your living room or home office in minutes. You can choose from widespread oscillation to heat the whole room, or you can focus the heat on just where you are sitting. With a built-in timer and wireless remote control, you can conveniently heat any room in your home with style. For more amazing products like this, check out our guide to the best electric baseboard heaters.
Key Features:
1500 watts of cozy warmth
3 Quiet settings
Built-In Timer from 1 to 7 hours
Wireless remote control
Built-In Safety Features
Widespread oscillation or focused heating
Specification:
Brand

Lasko

Model

5409

Weight

4 Pounds
Stylish enough to match your decor
Fully assembled for instant home use
Easy to use controls
May overheat if turned on for too long
Aireplus 1500W Oil Filled Radiator Electric Heater with Digital Adjustable Thermostat
If you like the look of electric radiator heaters, you'll love this Aireplus Space Heater. You have temperature settings from 40 to 95F and although it's not as quick to heat as other space heaters, the heat is constant and steady making it ideal for the home office or kids' rooms. It features a large, elegant control panel that's easy to sue and a child safety lock function as well as other safety features like tip-over protection. The 24-hour on/off timer means you can set your electric space heater and forget about it. Run it on Smart ECO mode and save on heating costs. You may also be interested in some of the best outdoor heaters for patio, so check them out.
Key Features:
3-heating options 600w,900w, 1500w
Large, elegant control panel
Easy to operate
Temperature settings range from 40-95F
24-hour on/off timer
Overheat & Tip-over Protection
Specification:
Brand

Aireplus

Weight

20 Pounds
Child safety lock and other safety features
Quiet and comfortable heating
Smart ECO Mode Saves on heating costs
Andily Electric Space Heater for Home and Office
For instant warmth under your home office desk or in your bedroom, this cute, compact space heater from Andily is a winner. Don't be fooled by the miniature look of this electric space heater because its size is no indication of the warmth it produces. Andily Electric Heater has 3 heating modes with a fan and the ceramic heating elements ensure a reliable heat source for you. For your safety, this electric space heater will switch off automatically if it tips over or if any part of the heater overheats. 
Key Features:
Adjustable thermostat
3 heating modes with fan
Ceramic heating elements
Compact and portable
Automatic tip-over switch off
Specification:
Brand

andily

Model

A-750-1500

Weight

4.05 Pounds
Ideal for home or office
Small but powerful
A little noisy to operate
Pelonis 2019 Oil Filled Radiator Heater
Medium and larger rooms are the ideal places for this Pelonis 2019 Oil Filled Radiator Heater. This unit offers efficient heating with multiple settings, including an ECO mode for energy efficiency. The 10-hour timer and remote control make it easy to keep any room warm and for extra security, it also has a power indicator light. As an electric space heater, it's easy and economical to operate. It's also super quiet so you won't be distracted by the annoying humming of other types of space heaters. When the cold weather ends this unit is slim enough to store anywhere and it has power cord storage for neater storage. You may also be interested in some of the best portable air conditioners from our list, so check them out.
Key Features:
Efficient Heating & Multiple Settings
Five temperature settings 65F-85F
4-swivel caster wheels for portability
10-hour timer and remote control
Power indicator light
Power cord storage
Specification:
Brand

Pelonis

Model

PH-14A

Weight

16.1 Pounds
Quiet operation
Made from flame-resistant materials
Economical to operate
Thermostat may not be accurate
Electric Space Heater Buying Guide & FAQ
Features To Look For In An Electric Space Heater
Price – The cost of electric space heaters can differ greatly depending on the brand, size, features, etc. If you just need something small to heat your bathroom while you shower, you can get away with getting a cheap one. If you need to heat a larger area continuously, the cheaper ones may not be your best option. When it comes to making any purchase, you get what you pay for and this is definitely true when it comes to electric space heaters. The lower you go in the price scale, the less energy efficient the heater and you may also find there are fewer safety features if any at all. It's probably better to spend a little more to ensure you get an electric space heater with safety features and one that won't consume excessive energy to operate.
Energy Efficiency – Electric space heaters are notorious for consuming energy so take a close look at the energy rating to ensure keeping warm one winter won't break your entire heating budget. Otherwise, you may need to keep your space heater off more than on.
Heating Range/Capacity – When it comes to electric space heaters, the main consideration is always going to be related to the area you want to heat. Small space heaters are ideal for bathrooms or when you want the heat right next to you. However, if you want to heat your living area or a larger room, it's better to look for an electric space heater with a little more power. Consider the square footage of the room you want to heat and check the specifications of the heater before you commit to a purchase. If you are buying a space heater for use in multiple rooms in your home, get one for the biggest room in your house to be on the safe side.
Safety Features – The family home should be a place of safety and comfort. Unfortunately, electric space heaters have a notorious reputation for causing house fires in the winter. While this may have been true in the past, the electric space heaters in our selection all have safety features such as being able to automatically shut down if they are tipped over or in the event of overheating. These safety features are an absolute must as home safety should always be a top priority.
Noise Levels – Some people are able to get a good night's sleep with the ambient noise of a fan humming in their room and the same applies to the soft sound of the motor in an electric space heater. Others, on the other hand, find these sounds irritating. If you loathe the sound of an electric space heater's motor and fan, consider getting a radiator space heater instead. These are generally silent so you won't be distracted by the constant whirring of your electric space heater. Keep in mind though, those electric space heaters that have a motor and fan will heat your room faster.
Types Of Electric Space Heaters
Radiant Heaters – These heaters work on getting people and objects in the room warm in a short amount of time. If you want the air in the room to be warmer, radiant heaters will do this too, but it will take a little bit of time. Radiant heaters are quiet and efficient. In most cases, they are also energy-efficient and durable. Some radiant heaters are filled with oil that heats quickly and efficiently. With older models, you would have needed to replace the oil, however, with newer models, this is no longer necessary.
Convection Heaters – When the air in the room heats quickly, the occupants feel cozier. It creates a circulation motion where the warm from the space heater rises to the ceiling, pushing the cold air down so it too, can be heated.
Fan-Forced Heaters – When you have a fan-forced heater, you should feel warmth in the room in a matter of minutes. That is because the fan forces air over the heating elements and blows heat directly into the room. Depending on the size of the room and the heating capacity of the electric space heater you have will determine how quickly the air in the room can be heated.
Wall Heaters – If you worry about children and pets constantly passing around an electric space heater, you can always opt for a wall heater. Many electric space heaters can be wall-mounted so they are out of harm's way. Some have been designed specifically to be streamlined making them easy and inconspicuous wall heaters.
Electric Space Heater Safety Tips
Many household fires have been caused by electric space heaters. There are a few main reasons why this happens. The electric space heater in question may be of poor quality without adequate safety features or the person using the space heater has left it on for too long.
To keep your home warm during the winter and safe from a possible fire, we've looked at some electric space heater safety tips.
Always check the manufacturer's specifications to ensure the electric space heater you plan on purchasing has adequate safety features. It's also wise to check that the space heater has been quality checked and tested in the factory's laboratory.
Never leave your electric space heater unattended. If you plan on going out or to sleep, it's best to turn your space heater off. You can leave your electric space heater on if it has a timer that will automatically turn it off for you.
You should only use your electric space heater to warm the room you are in. Depending on the type you have, you can use some to help you dry your washing, but keep the space heater a safe distance from the drying rack so an item of clothing won't accidentally fall on the space heater, causing it to overheat.
Never plug your electric space heater in a multiple power board. Your space heater should be plugged directly in the wall socket and be the only item using that particular socket.
Regularly check your electric space heater for defects. Pay particular attention to the power cord for cracks. You should also check the housing for any breaks.
To prevent a short circuit problem causing damage to your electric space heater and possibly starting a fire, have an electrician check your circuit board. If your circuit board doesn't have a safety switch, have one installed.
Always set your electric space heater on a flat surface, preferably on the floor.
If your electric space heater doesn't seem to be working properly, don't use it. Have it checked and repaired, or replaced if the repairs are too costly.
Install smoke alarms in your home. Whether you have electric space heaters or not, these should form part of every home's safety.
Stay warm with one of these great electric space heaters but, more importantly, stay safe.
Sign Up Now
GET THE VERY BEST OF GEARHUNGRY STRAIGHT TO YOUR INBOX