Best Electric Baseboard Heaters In 2022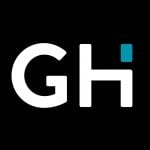 This product guide was written by GearHungry Staff
Last Updated
April 18, 2019
GearHungry Staff
GearHungry Staff posts are a compilation of work by various members of our editorial team. We update old articles regularly to provide you the most current information. You can learn more about our staff
here
.
GearHungry may earn a small commission from affiliate links in this article.
Learn more
If you live in a smaller sized apartment and don't want to go to the expense of fixing a full central heating system or perhaps you have just that one room that's always chilly no matter what time of the year it is then a great solution would be an electric baseboard heater. There's a popular choice if you want to fix something in position permanently, are safe to use and relatively inexpensive. They can be run in conjunction with your central heating system or just used as a stand-alone source of heat. They're easy to install and with just a little bit of knowledge and confidence can easily be tackled by a home DIY enthusiast without calling out a heating engineer. Most are designed to blend in with your decor and have slimline, unobtrusive profiles. We're going to be taking a look today at some of the best electric baseboard heaters currently on the market.
The Best Electric Baseboard Heater
Cadet Manufacturing 05534 Electric Baseboard Heater

Another popular choice if you are looking to radiate heat and prefer to enjoy the quiet and reliable warmth of a convection style baseboard heater, this Cadet Manufacturing 055534 heater is great for delivering zonal heat. You can quickly and efficiently take the chill out of a room year round without having to fire up the entire central heating system.  This Cadet unit has been specially designed for easy installation and should keep you and your family warm for many years to come.
It's available in three different sizes according to the room size you are heating from 120, 240 to 208 volts and it's ideally suited for rooms up to 200 square feet overall. It comes in either a sleek and contemporary bright white finish or a warmer and softer almond color according to your home decor. It makes a practical and stylish solution to your heating needs and can be optionally placed on the floor or wall mounted. It requires a thermoset to control and operate the temperate which must be purchased separately. You may also be interested in these reliable electric garage heaters from our list. Check them out.
Key Features:
Electric zone heater
20-gauge junction box with ground
All metal
120V, 1000W
Invites warmth into your home
Specification:
Brand

Cadet

Model

05534

Weight

8 pounds
Quiet operation
Easy to install
Floor or wall mount
Compact size
Two color options
Energy efficient
Thermostat sold separately
Fahrenheat FBE15002 Portable Baseboard Heater

The first of our baseboard heaters on today's review from Fahrenheit, this FBE150002 portable baseboard heater is our Premium Pick. It certainly looks slick with its high-impact Lexan end panels and built-in handles for convenient portability. It features a built-in thermostat and an elegant and attractive fin chimney power light element design which may well look great but also improves overall efficiency too.
This is a 12-volt heater and is touted as being 100% energy efficient. It makes the ideal unit to house in a bedroom, living room or other space which requires targeted and zonal heating. It's lightweight and portable and is an excellent recommendation. Love this product? Check out our review of the best outdoor heaters for our top picks.
Key Features:
High-impact Lexon end panels
Built-in handles
Energy efficient
Built-in thermostat
Ideal for dens, bedrooms, and basements
Specification:
Brand

Fahrenheat

Model

FBE15002

Weight

9.85 pounds
Quiet operation
Easy to install
Overload protection
Compact size
Contemporary design
Energy efficient
Only one color option available
Heat-Wave EB98937 Electric Baseboard Heater

Our next convection style baseboard heater is aptly called the Heat Wave, so we're guessing it packs a punch when it comes to warming up your room and quickly creating a cozier space. This particular device, their EB98937, features an adjustable thermostat control as well as 2 separate heat settings. There's a low setting at 500 watts and a high one pumping out 1000 watts. It provides you with the freedom and flexibility to customize your heat setting.
It's pretty impressive and can adequately heat up a room up to 400 square feet, and it additionally comes fitted with a safety cut out feature. Heat-Wave EB98937 Convection Baseboard Heater will simply switch itself off automatically before the unit has a chance to overheat and thereby prevents any damage. It's not the most stylish of slimline of units, but it's certainly powerful enough for small rooms and personal use.
Key Features:
Adjustable thermostat
Built-in safety features
Ideal for small rooms
Low and high heat settings
Excellent source of supplemental heat
Specification:
Brand

Heat Wave

Weight

5 pounds
Quiet operation
Easy to install
Safety cutout
Compact size
Two heat settings
Portable unit
Unit has a strong unpleasant odor
Marley 2512NW 120V Electric Baseboard Heater
For those of you concerned about allergens or dust being kicked up into the air by a fast-moving fan, your concerns are met with Marley's best baseboard heater to date. A convection heater, your room will warm up in no time with natural and consistent airflow. As this heater does not rely on a blower or a fan, you do not need to worry about allergens being blown everywhere. This heater is also a nice and easy baseboard heater to set up. All you need to do is wire it up and connect it, and you are good to go. The convection heating method prevents random hot and cold zones from popping up in the room you have set it up in. It's also energy-efficient (120v operation) and complies with the Department of Energy's standards.
For more amazing products that will help you keep your home warm, check out our selection of the best door draft stoppers.
Key Features:
Convection heater
Easy to set up
Energy efficient
Overheat protection feature
Heats the room rapidly
Specification:
Brand

Marley

Model

2512NW

Weight

4.85 pounds
Lasko 5622 Low Profile Silent Room Heater

This elegant and attractive looking low profile electric baseboard heater from Lasko comes with a fully adjustable thermostat which conveniently allows you to control your environment, setting the room temperature anywhere from 60 to 85 Fahrenheit. It does take slightly longer to heat a room, but that's because this unit uses warm air convection. One major benefit of that being this unit is super quiet so ideal for a bedroom. That contemporary low looking profile and sleek white design also ensure that it blends in nicely with any hot decor.
Good looks aside, it's also packed with safety features including an automatic overheat protection system as well as having an auto-off timer function which can be set anywhere between 1 and 8 hours. It's also portable and lightweight and comes with a convenient carry handle so you can quickly move your Lasko 5622 heater from one location to another.
Key Features:
Noiseless
Convection heater
Easy to set up
Sustains heat once the room is warm
Designed with an auto-off timer
Specification:
Brand

Lasko

Model

5622

Weight

9 pounds
Quiet operation
Easy to install
Overload protection
Compact size
Contemporary design
Energy efficient
Homegear 1500W Low-Profile Electric Baseboard Heater

A baseboard heater for users who want conventional heating without too much fuss, Homegear's heater is perfect for any and all spaces, from living rooms to bedrooms, just set it up and let it do its job. You will not be disturbed by the constant 'on/off' clicking of other brands. You have the option of an 'eco' mode (750W) or a 'max' mode (1500W), which can be used together with the manual thermostat to reach your ideal temperature. Barely any assembly is required this free-standing, portable baseboard heater.
Key Features:
Low profile
Multiple safety features included
Easy to set up
Easy to move
Noiseless
Specification:
Brand

Homegear

Weight

4 Pounds
King Electrical Mgf Electric Baseboard Heater




From King Electrical, our first baseboard heater is also our Best Choice product recommendation, and it certainly looks very stylish and discreet. With a baked enamel bright white finish, it's neat and sleek and unobtrusive. With its back wire design, it's elegant enough to be placed in any room where you require more direct heating, including a bedroom or a lounge.  With this type of zonal heating, you can save money overall by only switching on the one heater in the space you need to heat up.
Inside the heater, it features a crush proof element which is made exclusively from an aluminum ribbon and provides a chimney-type flue for maximum heat transfer. King Electrical 4K1210BW heater also includes a high-temperature safety shutoff feature plus there's quiet operation which means this convection cove heater is ideally placed in a bedroom setting.
It's super easy to install and can be wired from either end and is a popular and economical choice for apartments and rental properties because of its initial low cost of purchase, installation and minimal on-going maintenance. This is a quality and reliable option and makes an excellent entry-level baseboard heater. Make sure you also check our guide to the best space heaters.
Key Features:
Back wire design with built-in cable clamps
Crushproof element design
Heats up to 175 square feet evenly
Can be quickly and easily installed and wall mounted
Specification:
Brand

King Electrical Mfg. Company

Model

4K1210BW

Weight

10.4 pounds
Quiet operation
Easy to install
Safety cutout
Compact size
Contemporary design
Energy efficient
Thermostat sold separately
Comfort Zone Convection Baseboard Heater

Its comfort by name and cozy comfort by nature with this next baseboard heater from Comfort Zone. Comfort Zone Convection Baseboard Heater boasts dual wattage delivering both 750 and 1500 watts of power plus a heavy gauge heating element that's virtually silent. The heating element itself is also adjustable, so you're fully in control of your own heat settings and the overall temperature of your room.
There's no tricky assembly to set up required and no installation either. All you need to do is decide upon the best location, plug your electric baseboard heater in and sit back and relax. For improved efficiency, there's even a built-in safety overheat protection system, so you really have nothing to worry about. The design is sturdy and practical yet contemporary too.
Key Features:
Built-in adjustable heating element
Double wattage; 750/1500 watts
Reliable safety overheat protection system
Silent operation from robust heavy gauge heating element
Specification:
Brand

Comfort Zone

Model

CZ600

Weight

8.54 pounds
Silent operation
No installation needed
Overheat protection
Compact size
Contemporary design
Energy efficient
Fahrenheat PLF1004 Hydronic Baseboard Heater

We're taking a look next at another excellent baseboard heater from Fahrenheat, and its the turn of their Hydronic PLF1004 model. This delivers gentle but very effective heat for maximum efficiency and results. It's hard wired unit, so it is going to require some installation, but once it's in place, it will deliver steady and prolonged heating for your maximum comfort and warmth. Setup is actually straight forward, and the unit can easily be wall mounted
The significant benefit of this unit unlike some of the other hydronic styles is that because it uses liquid-element technology, the heater itself remains cool to the touch which makes it a suitable choice if you have smaller children or pets in your household. The slimline and attractive low profile design also means that you can install it in a bedroom, den, bathroom or living room and it will still be in keeping with your home decor.
When it comes to safety features, it also comes with a thermal-cut out which means that the heater will automatically power off if there's a sudden air blockage for example. Find more great products like this by checking out our guide to the best wall AC units.
Key Features:
Thermal cut off features protects from extreme temperatures
Easy to install and can be wall mounted
Uses liquid-element technology so remains cool to the touch
Hydronic baseboard features fanless operation
Specification:
Brand

Fahrenheat

Model

PLF1004

Weight

16.55 pounds
Quiet operation
Easy to install
Overload protection
Compact size
Contemporary design
Energy efficient
Lasko 5624 Low Profile Silent Operation Space Heater



We've headed back to popular brand Lasko for our penultimate baseboard style radiator which is ideal for anyone looking for something with a silent operation to use in a bedroom, office or living space. With its low profile design, it's contemporary and discreet, and because it utilizes natural convection, it's able to operate totally silently. There's an onboard adjustable thermostat so that you can personalize the heat setting to suit your preferences and that attractive design will easily blend with most home decors.
Besides all of that, the Lasko 5624 Silent Operation Space Heater also comes with a built-in timer which can be programmed anywhere from 1 to 8 hours and is controlled by an easy to operate digital control panel. Safety features are also built in as standard to prevent overheating, and there's also a highly convenient tip-off switch which automatically turns your heater off should it get knocked over by mistake. It comes fully assembled and doesn't require any installation so within seconds you can have your Lasko baseboard heater out of the box, plugged into a wall outlet, ready to enjoy the relaxing and comforting warmth it emits.
Key Features:
Operates silently using natural convection heat
Comes with fully adjustable thermostat, so you control the heat settings
Can be programmed from 1 to 8 hours with built-in timer
Packed with handy safety features to prevent overheating
Specification:
Brand

Lasko

Model

5624

Weight

10 pounds
Silent operation
No installation required
Overload protection
Compact size
Contemporary design
Energy efficient
Thermostat is temperamental
TPI Corporation E2903-024SW Electric Baseboard Heater

We've picked out this TPI Corporation heater as our final product today and also awarded it our Best Value choice. TPI Corporation E2903-024SW Electric Baseboard Heater certainly looks very elegant and sleek with its solid lines and almost industrial quality that the design purists among you will appreciate. Available in three different color options it contains a stainless steel heating element with aluminum fins. At 24-inches in length, it's discreet and comes in a wide range of different power levels from 375 watts up to 1500 watts and pretty much everything else you could want in between. The heater can easily be mounted on a wall and comes fitted with keyhole knockouts on the back of the heater positioned every 4-inches. Don't forget to also check our guide to the best portable air conditioners.
Key Features:
Available in seven different voltage sizes
Can be quickly and easily installed and floor or wall mounted
Available in White, Bronze or Ivory
Junction box discreetly houses all quick connect cable clamps
Specification:
Brand

TPI

Model

E2903-024SW

Weight

10 pounds
Quiet operation
Easy to install
Floor or wall mount
Compact size
Two color options
Energy efficient
Thermostat sold separately
Electric Baseboard Heater Buying Guide & FAQ
How We Chose Our Selection Of Electric Baseboard Heaters
Our comprehensive buying guides are made up of hours of extensive research and careful analysis of consumer reviews so that we can ensure that your own hands-on experience of using one of our product recommendations won't disappoint. Our selection of baseboard speakers has been hand picked by our team of reviewers because they represent a quality user experience, with a range of prices to suit all budgets. We've pulled together a variety of brands offering electric baseboard heaters with varying features and benefits so that there is something for everyone on our list.

Features To Look For In Electric Baseboard Heaters
Installation - Depending upon your level of confidence and proficiency tackling DIY jobs, especially ones which involve electricity, it's always a sensible idea to call in a professional to install any kind of electrical appliance. It may be more expensive than doing it yourself but that way you can have 100% peace of mind. That said, most electric, as opposed to hydronic heaters, are relatively easy to install. In terms of the best installation spot, ideally, you should place your basehead heater next to a doorway, directly under a window or along an external wall, that way it can very efficiently tackle any troublesome cold spots in your home.
Safety - With all heating and electrical devices, it's important to ensure that you keep your family and your home safe from accidental fires and burns. Always remember to switch off heaters when you're leaving the room or going to bed and ensure that they have been correctly installed according to the manufacturer's guidelines. Look out for an Electric baseboard which has been fitted with important safety features including things with overheat system protection and overload protection which helps detect and prevent excessively high temperatures.
Sound Level - One of the many advantages of an electric baseboard heater is their quiet operation which makes them the ideal solution for a range of settings including a living room, bedroom or an office. Most run super smoothly and quietly and won't cause any distractions. Some do however emit a low-level noise so if you are investing in a heater specifically for your bedroom then look carefully at the stated features and ensure that you are going for one with quiet operation.
Size & Power - First of all, you're going to want to factor in the size of the room to determine how much power you need from your heater. As a general rule of thumb, multiply the square footage by 10 to work out totally wattage you require. So for a 100-square foot room go for something which outputs 1000-watt. That way your way will both heat up quickly and retain heat more efficiently. If you go for something that's just too small for the space, it could end up taking hours to heat up the room to a comfortable temperature. Overall, electric baseboard heaters are ideal for heating up spaces from 50 to 200 square feet.
Heating Capabilities - Most brands will clearly state the maximum heating capability of the unit you are purchasing which will be of course determined by the length and size of the room in which it's being installed. Always measure up your room first before buying a heater so that you can ensure that you have the correct one for your home. It may be that you need to purchase two for a larger space, one either end or side of a room.
Thermostat - The latest heaters will come with a range of advanced smart features including adjustable thermostats which allow you to regulate and control the heat output just as you would with your conventional central heating system.

Electric Vs. Hydronic
You have two options when it comes to selecting a baseboard heater, either Hydronic or Electric. Let's quickly take a look at their relative key merits, starting with the Hydronic style of baseboard heater.
Hydronic Baseboard Heaters - The downside of these versus their electric counterparts is that they require more complex installation and therefore aren't as popular a choice. To run one of these heaters effectively, it needs to be connected to an existing hydronic central heating system to receive hot water. Some hydronic units contain liquid which can be heated up for circulation, but they can take a while to heat up. On the positive side, they take much longer also to cool down and really retain heat well so they can keep a room warmer for much longer.
Electric Baseboard Heaters - The real positive of this style of a baseboard heater is their ease of installation. They just screw onto the wall and can then be directly plugged into your existing electric supply. They're quick to heat up as they use a fan to circulate hot air. Another advantage is that they generally remain cool to the touch which makes them a safer option for anything with kids and pets.  The downside is that they can make the air quite dry and uncomfortable.

Electric Baseboard Heater FAQ
Q: Is electric baseboard heater expensive to run?
A: An electric baseboard heater is not the cheapest to run because it runs on electricity which is still typically the most expensive source of fuel we have in our homes. It requires energy and effort to burn fuel to create power. That said, a baseboard heater is undoubtedly a convenient solution and can help to reduce overall fuel consumption by minimizing the need to have the full central heating system on when only a small area of your home needs to be heated up. They do claim to be energy efficient, but there are always a few little hacks that you can additionally employ to ensure that you are maximizing the efficiency of the heat in your dedicated space. For a start, make sure that the windows and doors are closed to keep the heat in and if you do have a heat thermostat, turn it down once you reached the optimal temperature. Also, be strategic about the positioning of your heater to ensure that you are fully optimizing the space and your heater isn't be obstructed by large pieces of furniture, rugs, and carpets which can hinder warm air circulation.
Sign Up Now
GET THE VERY BEST OF GEARHUNGRY STRAIGHT TO YOUR INBOX