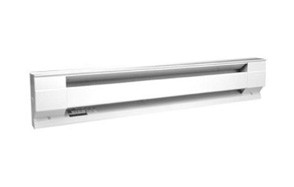 Cadet Manufacturing 05534 Electric Baseboard Heater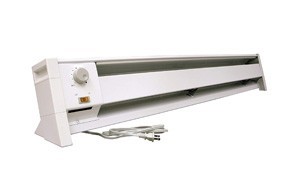 Fahrenheat FBE15002 Portable Baseboard Heater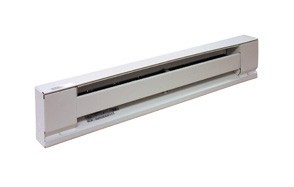 TPI Corporation Electric Baseboard Heater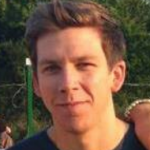 If you live in a smaller sized apartment and don't want to go to the expense of fixing a full central heating system or perhaps you have just that one room that's always chilly no matter what time of the year it is then a great solution would be an electric baseboard heater. There's a popular choice if you want to fix something in position permanently, are safe to use and relatively inexpensive. They can be run in conjunction with your central heating system or just used as a stand-alone source of heat. They're easy to install and with just a little bit of knowledge and confidence can easily be tackled by a home DIY enthusiast without calling out a heating engineer. Most are designed to blend in with your decor and have slimline, unobtrusive profiles. We're going to be taking a look today at some of the best electric baseboard heaters currently on the market.
The Best Electric Baseboard Heater
Electric Baseboard Heater Buying Guide & FAQ
How We Chose Our Selection Of Electric Baseboard Heaters
Our comprehensive buying guides are made up of hours of extensive research and careful analysis of consumer reviews so that we can ensure that your own hands-on experience of using one of our product recommendations won't disappoint. Our selection of baseboard speakers has been hand picked by our team of reviewers because they represent a quality user experience, with a range of prices to suit all budgets. We've pulled together a variety of brands offering electric baseboard heaters with varying features and benefits so that there is something for everyone on our list.

Features To Look For In Electric Baseboard Heaters
Installation - Depending upon your level of confidence and proficiency tackling DIY jobs, especially ones which involve electricity, it's always a sensible idea to call in a professional to install any kind of electrical appliance. It may be more expensive than doing it yourself but that way you can have 100% peace of mind. That said, most electric, as opposed to hydronic heaters, are relatively easy to install. In terms of the best installation spot, ideally, you should place your basehead heater next to a doorway, directly under a window or along an external wall, that way it can very efficiently tackle any troublesome cold spots in your home.
Safety - With all heating and electrical devices, it's important to ensure that you keep your family and your home safe from accidental fires and burns. Always remember to switch off heaters when you're leaving the room or going to bed and ensure that they have been correctly installed according to the manufacturer's guidelines. Look out for an Electric baseboard which has been fitted with important safety features including things with overheat system protection and overload protection which helps detect and prevent excessively high temperatures.
Sound Level - One of the many advantages of an electric baseboard heater is their quiet operation which makes them the ideal solution for a range of settings including a living room, bedroom or an office. Most run super smoothly and quietly and won't cause any distractions. Some do however emit a low-level noise so if you are investing in a heater specifically for your bedroom then look carefully at the stated features and ensure that you are going for one with quiet operation.
Size & Power - First of all, you're going to want to factor in the size of the room to determine how much power you need from your heater. As a general rule of thumb, multiply the square footage by 10 to work out totally wattage you require. So for a 100-square foot room go for something which outputs 1000-watt. That way your way will both heat up quickly and retain heat more efficiently. If you go for something that's just too small for the space, it could end up taking hours to heat up the room to a comfortable temperature. Overall, electric baseboard heaters are ideal for heating up spaces from 50 to 200 square feet.
Heating Capabilities - Most brands will clearly state the maximum heating capability of the unit you are purchasing which will be of course determined by the length and size of the room in which it's being installed. Always measure up your room first before buying a heater so that you can ensure that you have the correct one for your home. It may be that you need to purchase two for a larger space, one either end or side of a room.
Thermostat - The latest heaters will come with a range of advanced smart features including adjustable thermostats which allow you to regulate and control the heat output just as you would with your conventional central heating system.

Electric Vs. Hydronic
You have two options when it comes to selecting a baseboard heater, either Hydronic or Electric. Let's quickly take a look at their relative key merits, starting with the Hydronic style of baseboard heater.
Hydronic Baseboard Heaters - The downside of these versus their electric counterparts is that they require more complex installation and therefore aren't as popular a choice. To run one of these heaters effectively, it needs to be connected to an existing hydronic central heating system to receive hot water. Some hydronic units contain liquid which can be heated up for circulation, but they can take a while to heat up. On the positive side, they take much longer also to cool down and really retain heat well so they can keep a room warmer for much longer.
Electric Baseboard Heaters - The real positive of this style of a baseboard heater is their ease of installation. They just screw onto the wall and can then be directly plugged into your existing electric supply. They're quick to heat up as they use a fan to circulate hot air. Another advantage is that they generally remain cool to the touch which makes them a safer option for anything with kids and pets.  The downside is that they can make the air quite dry and uncomfortable.

Electric Baseboard Heater FAQ
Q: Is electric baseboard heater expensive to run?
A: An electric baseboard heater is not the cheapest to run because it runs on electricity which is still typically the most expensive source of fuel we have in our homes. It requires energy and effort to burn fuel to create power. That said, a baseboard heater is undoubtedly a convenient solution and can help to reduce overall fuel consumption by minimizing the need to have the full central heating system on when only a small area of your home needs to be heated up. They do claim to be energy efficient, but there are always a few little hacks that you can additionally employ to ensure that you are maximizing the efficiency of the heat in your dedicated space. For a start, make sure that the windows and doors are closed to keep the heat in and if you do have a heat thermostat, turn it down once you reached the optimal temperature. Also, be strategic about the positioning of your heater to ensure that you are fully optimizing the space and your heater isn't be obstructed by large pieces of furniture, rugs, and carpets which can hinder warm air circulation.