Last updated:
23 Oct 2020
8 Best Double Jogging Strollers (Review) In 2021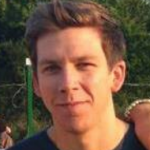 This product guide was written by Jordan Carter
If you've got two babies or toddlers and you want to stay active, then a double jogging stroller might just become your new best friend. Let's be honest, having two young children can feel like an uphill battle sometimes, it's no joke. When you're juggling two children with taking care of your health and heading out jogging, the last thing you need to be worrying about is the buying process when you're preparing to spend some serious dollar on a new stroller. That's why we've taken a look at the best double jogging strollers on the market right now so that you don't have to.
We appreciate how important it is to make a thought-out purchase on an item like this, particularly when parenting certainly isn't something that comes cheap. Beyond price, it's essential that your children are both safe and comfortable, in addition to allowing you to enjoy jogging with your family in tow. Our latest guide is your one-stop shop for the best strollers on offer right now as well as everything and anything you need to know before making an informed purchase.
The Best Double Jogging Stroller
Double Stroller Buying Guide & FAQ
Of course, when you're spending a minimum of a couple of hundred dollars on a new stroller, it's important that you've got all bases covered, so we'll give you a full rundown on how we made our selections, features to look for and answer some of the most common questions from shoppers so you can get it right from the offset.
In terms of features, the majority of the strollers we came across in our search for the best on the market in 2019, they're all pretty much on par. The biggest differentiation are often in size and price points. If you spend a majority of your time in and around busy areas, hitting the tarmac more often than nature trails, you'd probably be best suited to one of the smaller models, such as the Jeep Destination or the Joovy Scooter. If size isn't a concern for you then the Baby Trend Expedition is a front runner for us. If you're lucky to have cycling and walking trails within easy reach and you're serious about kick-starting a healthier lifestyle for the entire family, the 3-in-1 from Clevr might take your fancy.

How We Chose Our Selection Of The Best Double Jogging Strollers
With most of the options on the market having a lot of similarities, choosing the right stroller can often come down to personal preference. It's important that you ask yourself questions such as: what my budget is, what weight capacity do I need and what is the main purpose of my stroller before you even consider the features. In order to make your choice easier, we included a range of strollers to suit different preferences based on price point, brand, and reviews. We understand that looking after two or more children doesn't exactly come cheap, so we included models to suit all budgets from a number of well-known brands that you'll trust. As with everything, one of our biggest criteria is the performance, which is why we look beyond the features and sift through thousands of reviews from verified buyers to save you time and give you a well-rounded insight into our top picks.
Features To Look For In Double Jogging Strollers
Wheels - One of the key differences between regular strollers and jogging strollers are the wheels. Not only do they need to much bigger, but it's also best if the front wheel swivels for manoeuvring in busy places while you'll want it to lock into place for when you're jogging so that you can keep a nice steady pace.
Tires - The traction you'll need on your tires will be dependent on where you'll be heading out to most. Deep ridges will provide plenty of traction if you're planning on riding on rugged and slippery surfaces. Whereas, smooth wheels would be preferable for ease of use in crowded places.
Suspension System - Ideally, you double jogging stroller will come complete with a decent suspension system so that both you and your children can be comfortable if you jog on off-road trails. The suspension will help to absorb any shock from bumps along the way, something you'll be extremely thankful
Seats - When you're purchasing a stroller, the comfort of your babies is, of course, one of the most important features. For the ultimate comfort, you'll want two independent seats that can recline to meet the needs of your children. Ideally, a seat will be able to be reclined to multiple positions with additional cushioning.

Canopies - A canopy will come as standard on any good stroller, but what can set some models apart from others is the type of canopy. If each seat has a separate canopy, it will likely make life easier for you when you're out and about, because after all, it's not always easy to keep both children happy. It's also worth paying a few extras dollars for a canopy with a 50+UPF canopy to protect your children from any harmful rays.
Safety harness - A 5-point safety harness for each of your little riders comes highly recommended. A 5-point harness is best to keep your children safe and secure in their seats, something that is crucial for when you start to rack up some speed or take on bumpy trails.
Hand brake - Because of the potential speeds and inclines that are involved with jogging, the more safety features, the better. If you can increase your budget to allow for the added feature of a hand brake, it will give you some extra peace of mind when it comes to stopping safely and controlling your speed downhill.
Size - The last thing you want to do is order a stroller that doesn't fit into the trunk of your car if you're planning on travelling with it, so before you hit the checkout, be sure to double check the size when it's collapsed to ensure you can fit in it.
Car seat compatibility - While it's not really recommended to go jogging with car seats attached to your stroller, a number of models featured on our review do offer this feature. If you plan on taking a child under 6 months out in jogging, it's important that you take the time to consider the quality of this feature to ensure the safest possible ride for your baby on board.

Double Jogging Stroller FAQ
Q: What is the difference between standard double strollers and double jogging strollers?
A: A regular double stroller will have smaller wheels and more limited leg room which will likely get in your way, stopping you from striding efficiently. When you purchase a double stroller specifically designed for jogging, there will be more room for you to run, as well as larger wheels which will improve manoeuvrability and your ability to gather speed.
Q: Will all strollers fit through doorways without any issues?
A: In short, no. Some will and some won't. If you live in a busy city and you're in and out of doorways often, you'll want to go for a stroller that is compact and designed to fit through a standard 30" doorway with ease such as the Joovy or Jeep Destination. If you're planning on spending the majority of your time outdoors, you'll get away with having a larger stroller, providing extra comfort for the kids.
Q: Can I use my jogging stroller at the beach?
Although the majority of the models claim to be suitable for 'all terrains', there will be some limitations. Sand is most definitely one. If you enjoy the fresh sea air when you're jogging with the children, it's best to stick to a boardwalk rather than tackling sand.
Q: Will I need to inflate the tires on my stroller myself?
A: Typically, jogging tires will come ready to roll although some brands will include a tire pump for extra convivence should you ever experience loss of pressure whilst you're out and about.

Q: Is an expensive stroller worth it?
A: Before you part with your cash, you need to ask yourself how often you'll use your stroller and how long it will be of use to you. Some of the strollers featured can cost over $500, so it's certainly not a purchase most would take lightly. If you're planning on using your stroller maybe once a week, you'd probably be best suited to an entry level stroller that retails t around $200. This kind of price point will still get a very good stroller for your money, and you wouldn't necessarily miss any of the features that you'd get on a more expensive model if you aren't using it regularly. It's worth remembering the old saying 'you get what you pay for' when it comes to strollers since good quality options that come complete with all the safety features cost money. If you're short on cash but you've got your heart set on a jogging stroller, it might be worth shopping around for a second-hand option or a bundle offer so you can bag a bargain.
If you're planning on stepping up your fitness regime this year but you're concerned that juggling two children along with a healthy new lifestyle, a double jogging stroller is for sure a solid investment for you. That being said, if you're not a dedicated runner or jogger, you need to be mindful of doing too much, particularly in the early days following your pregnancy, jogging is hard enough as it is, let alone with two children in tow, no matter how good your stroller.
If you're already a keen fitness fanatic, and you're ready to get back into jogging, then you will reap the benefits of investing in a stroller that will serve you for years to come. Life doesn't need to stop just because you have two children to take care of, you simply need to take them along for the adventure.
The best!
Gear, gadgets & stuff for men
Straight to your inbox