Best Ice Fishing Augers In 2022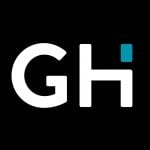 This product guide was written by GearHungry Staff
Last Updated
February 20, 2019
GearHungry Staff
GearHungry Staff posts are a compilation of work by various members of our editorial team. We update old articles regularly to provide you the most current information. You can learn more about our staff
here
.
GearHungry may earn a small commission from affiliate links in this article.
Learn more
For those times when you need to tackle thick, stubborn ice for fishing, you need the proper tools, and no tool is more capable of drilling through the ice than the best ice fishing augers. These useful, screw-shaped drills make it possible to penetrate ice in even the most extreme, sub-zero conditions and makes it easy for you to catch your breakfast, lunch, and dinner, while also making sure you keep warm.
From electric to gas-powered to hand-operated augers, we've selected a wide range of cool products for you to use on your next fishing expedition. They are tough, powerful, and reliable, and no one serious about ice fishing should venture out into the white without one.
If you use them correctly, which is easy enough when you understand the dos and the don'ts of ice augers, you're guaranteed an easy and successful time on the ice so you can retreat home (or into your igloo) and rest peacefully, and totally chilled.
The Best Ice Fishing Auger
Eskimo Propane Auger Series
At the top of the ice auger pyramid, we have the Eskimo Propane Auger Series with its excellent construction, which towers over the competition. First off, is its powerful 40cc viper, as well as a four-cycle engine which propels the auger into the ice with ease. Also, the engine is clean-burning, and environmentally friendly while also taking advantage of the high octane propane fuel to carry out its job. Also of value is its lightweight, which makes it a lot easier to handle and manipulate. That's not all, as the auger features a quantum bit, which is ideal for re-drilling holes thanks mainly to its centering ring and quantum blades that do well even in dirty ice.
Additionally, the blades come equipped with a protector that helps elongate its life. What's more, the auger enjoys an ergonomic design that is user friendly and allows you to power it up while wearing gloves or mittens. Even more impressive is the no prime fuel system, which ensures that you get to use the auger immediately and without any obstructions. Furthermore, the high-quality carburetor doesn't gum up, which means that maintaining the Eskimo auger isn't stressful or even difficult as it does almost everything for you. Even with all this, the product comes with a five-year warranty that is one of the best in the industry and sets your mind at ease when you make a purchase. It is, for this reason, that the Eskimo ice auger is our top choice and is highly recommended.
Key Features:
Powerful 40cc viper, four-cycle engine
Powerful blades equipped with protector
No prime fuel system
Impressive five-year warranty
Specification:
Brand

Eskimo

Model

HC40Q10

Weight

36.3 pounds
Eskimo Dual-Flat Blade Hand Ice Fishing Auger
While big, beefy machines are appealing, sometimes you just need a simple, handheld option to fulfill your needs for your ice-capades, and the Eskimo Dual-Flat Blade Hand Auger the best of the ice fishing augers if you're looking for simplicity combined with great value. Though it's not motor operated, it's still sharp enough to cut through ice through ease, regardless of your size and strength by doing the hard work for you.
This is made possible with the handle and pommel knob, which ensures simple, comfortable drilling even in stubborn environments, while the Cross-Bolt Takedown system keeps the auger in top condition by preventing tightening, which can lead to damage. It's lightweight, but still solidly constructed for easy use, and offers versatile drilling options with its adjustable length which can range from 49 to 58 inches.
Even though you may be used to electric or motor operated augers, this is still an excellent option to consider adding the finishing touches to your drilling jobs, and you'll also love that it gives you a workout while you're using it, too. Be sure to also check out our list of the best fishing pliers for more great items like this.
Key Features:
Cross-Bolt Takedown system prevents over-tightening
Handle and pommel knob ensures easy drilling
Adjustable 49 – 58-inch length
7-inch blade with protector
Specification:
Brand

Eskimo

Model

HD07

Weight

8.8 pounds
StrikeMaster Lithium Ice Auger
The ever-reliable StrikeMaster Lithium 40v 8″ Ice Auger is crafted to provide you with all the comfort possible while drilling a hole in the ice. For this reason, the machine is equipped with all the features to make the drilling of ice as convenient as possible. For instance, the auger features a brushless motor that acts to smoothen the drilling process while its ergonomic design ensures that it isn't too stressful to handle. On top of that, the StrikeMaster features a planetary gear system for seamless performance and added durability. Interestingly, the battery is a 40-volt, five-amp hour lithium ION one that delivers peak performance over a longer period.
Moving on to the blades, they are made with high-quality stainless steel, which gives them the ability to cut through ice with as little fuss as possible. Not only that, but the auger features forward and reverses control runs to heighten the drilling experience further and to dispel slush from the hole efficiently. Meanwhile, the impact-resistant handles ensure that handling this machine is painless, and the addition of a conveniently placed deadman switch only adds to the ease with which this machine operates. Moreover, the two-amp rapid charge battery charging station powers up the auger within two hours, which isn't a very long time considering how well it works. Finally, a two-year limited warranty accompanies the auger and covers issues with the motor, battery, and charger.
Key Features:
Brushless motor for convenient operation
Ergonomically designed impact-resistant handles
Powerful batteries that last
Reliable planetary gear system
Specification:
Brand

StrikeMaster

Model

LFVL-8

Weight

24 pounds
ION 33405 Electric Ice Auger
The ION 33405 8″ Electric Ice Auger is an interesting product mainly due to its design and its green hue which makes it stand out from the pack. However, this isn't all it has going for it as it is chock-full of features that make it a product worth considering. Firstly, one of the ice auger's most distinct features is its battery, which is a quite powerful three Amp-hour, 40V lithium-ion battery that gets you through a thousand inches of ice per charge. Moreover, the auger's lightweight design is 40% less than standard gas-powered augers, which means the ION electric auger is more convenient to use. Reinforcing this claim is the steel centering ring bottom, which helps to cut through the ice smoothly, preventing cases of jagged ice edges that could fray your line.
On top of that, a reverse button enables the auger to get rid of slush effectively and with as little challenge as possible. In addition, using this feature is straightforward as you only need to place your auger blades below the ice and press the reverse button. Subsequently, hold it for a few seconds, and all the slush is gone leaving with a free space to indulge in fishing. Most importantly, a 12-inch extension enables you to elongate the auger and get you through even the deepest ice. Finally, this product has a three-year warranty, which is there to set your mind at ease when you buy it, and with ION's excellent track record, there's really no reason to worry.
Key Features:
12-inch extension to cut through deeper ice
Powerful three Amp-hour, 40V lithium-ion battery
Lightweight and easy to use
Reverse button for clearing slush
Specification:
Brand

ION

Model

B07W99PZCP

Weight

2.8 pounds
StrikeMaster MD-8 Ice Fishing Mora Hand Auger
While all the ice augers we've looked at so far are electrical, manual augers are also fashionable, and in the StrikeMaster MD-8 Ice Fishing Mora Hand Auger, you have arguably the best product on the market within its niche. This is partly due to its excellent design, which is synonymous with quality and is a recognizable feature for many fishing enthusiasts. But it is also due to several other features, including its comfortable and ergonomically crafted handles, which are also adjustable. Additionally, as mentioned earlier, storing this ice auger poses no problems as it can be broken down into two parts. This also means it is convenient to transport wherever you're going.
As stated earlier, the StrikeMaster hand auger is designed with some excellent components, including the high-alloy carbon steel blades, which cut through ice with minimum force, which means you don't have to expend too much energy. Furthermore, a blade cover is included in the package, which not only protects the blades from rust and other problematic situations, but it also elongates the life of the auger. Even after all this, the auger still has a couple of impressive features that include powder-coated paint to prevent ice build-up. Rapala, the parent company that produces StrikeMaster products along with other excellent fishing items, has been in existence for a long time, and with several brands under its name, there is reliability that this auger has that other products on the market can't measure up to.
Key Features:
Ergonomically designed handles
Powerful high-alloy, carbon steel blades
Blade cover for additional security
Iconic design
Specification:
Brand

StrikeMaster

Model

MD-8

Weight

9 pounds
Eskimo Sting Ray Quantum Gas Ice Fishing Auger
The Eskimo Sting Ray Quantum Gas Auger is a big, bold option and is our number one pick for the best ice fishing augers you'll find online. It boasts a lightweight but powerful design that's easy to handle with the large mitten handle grip ideal for thick tactical gloves or – if you're trying to prove how badass you are – your bare hands.
The 8-inch diameter blades create perfect drill holes with controlled, easy operation that's fast and efficient. These blades come with a blade protector, so you don't need to worry about potential scratching and damage in-transit. For first timers, you can get going straight away, and there's little to no learning curve, making it straightforward to put together and simple to get started.
The fuel usage is also efficient, allowing you to drill at least 50 holes in 8 inches of ice while hardly making a dent in the fuel tank, and breaks through broad chunks of ice in less than a minute. For newbies and experienced ice fishers alike, this is a reliable, rugged, and remarkable product that will be the envy of all other ice fishers on the lake.
Key Features:
Lightweight and powerful design
Easy starting with mitten grip handle
8-inch diameter blades with blade protector included
5 year warranty
Specification:
Brand

Eskimo

Model

S33Q8

Weight

28 pounds
Strike Master Lazer Hand Ice Fishing Auger
Strike, Master, and Lazer are perhaps 3 words that conjure up images of battles, adventure, and generally cool stuff, and the Strike Master Lazer Hand Auger lives up to these expectations by delivering an awesome, reliable manual ice drilling solution. Even without a motor, it's still fast and powerful and can cut through ice in less than a minute.
Like all handheld augers should be: it's comfortable, with an ergonomic soft grip handle to provide support during intense activities, and the chrome-allow stainless steel blades slice through the ice with utmost ease, and to prevent ice sticking to these blades, they are finished with a powder-coated paint that encourages the ice to slide off. This prevents blockages and ice refreezing as you drill further down.
The adjustable length allows you to tackle different ice thicknesses, and the sound construction gives you confidence it can tackle whatever you use it with. For maintenance and care, it's sold with a plastic cap that protects the blade in between expeditions, keeping them as sharp as they need to be for consistent performance throughout the winter. Make sure you wear a good ice fishing bib to protect you while fishing.
Key Features:
Powder coated paint reduces ice buildup
Ergonomic handle system for comfortable grip
Chrome-alloy stainless steel blades
Adjust length from 48 to 57 inches
Specification:
Brand

Strike Master

Model

LD-4-Parent

Weight

7 pounds
Landworks Eco-Friendly Electric Cordless Ice Auger
Another battery-powered machine, the Landworks Eco-Friendly Electric Cordless Ice Auger is smog-free, fuel-odor free, and noise-free, or at least mostly noise-free. Despite this, it's still powerful, and will easily drill as many holes as you'll need (within reason), even through ice as thick as 16 inches.
The 3-Planetary Gear Mechanism is part of what makes it so effective, producing excellent results in a variety of different arctic environments. It's also because of the brushless motor which aside from being better for the environment, is better for the auger itself. The lack of friction inside the mechanism makes maintenance easier than ever before and ensures longevity to provide excellent performance throughout the years.
Besides this, the overload protector saves you going overboard with the operation. It prevents overheating and parts damage, while also increasing efficiency, as it requires less time for the unit to recover from a heavy duty job. You'll get comfortable drilling that's smooth and simple, all with no need to worry about the battery running down too quickly, as it holds an excellent charge, even with large gaps in between expeditions. Don't forget to also check our guide to the best fishing lures.
Key Features:
Battery powered operation produces no smog and is quieter
3-Planetary Gear Mechanism for higher transmission efficiency
Overload protector prevents overheating and parts damage
Brushless motor provides smooth, comfortable drilling
Specification:
Brand

Landworks

Weight

34.5 pounds
Ice Fishing Auger Buying Guide & FAQ
How We Chose Our Selection Of Ice Fishing Augers
Brand - Those of you who know ice auger brands really know them, and so we searched hard to find only the very best brands to keep you company out on the ice. These brands develop their products with excellent and careful quality, which means you can rely on them every single time.
Price - You probably noticed ice fishing augers aren't the cheapest products out there, but with this price, you get the utmost quality, which when working in such harsh conditions is the only thing you need. Still, we searched for as wide of a price range as we could to ensure that both inexperienced and veteran ice fishermen found something they'd love
Reviews - Unfortunately, we didn't get the chance to get out onto the ice to test these out for ourselves. Instead, we used reviews from those who did have the chance to get out there to get an idea of what we need to look for in the best ice augers. These reviews taught us about the wonders of reversibility, environmental aspects, and ease of drilling, among many other necessary factors.
Features To Look For In Ice Fishing Augers
Blade size - The blade size determines the diameter of the hole you need, which is dictated by the size of the fish you're hoping to catch. The most versatile size is 8 inches, but you may not need one this large, in which case 4 - 6 inches is fine for smaller fish. For large fish like trout, you'll need a 10-inch diameter blade.
Blade extensions - You need to make sure your auger is long enough to drill through the thickness of the ice, otherwise, you'll end up wasting a lot of energy, battery power or fuel for nothing, and we don't recommend trying to stamp the hole through. Some ice augers come designed with blade extensions, which gives you an extra 12 inches (on average) of length to tackle the remaining layer of ice.
Weight - Your ice auger's weight will determine how easy it is to transport and control. If you need to trek to your destination, a lightweight auger is a must, and hand augers are the most lightweight, with gas-powered ones being the heaviest. However, in seeking a lightweight solution, you are sacrificing power, so if you require power more than you do weight, it may be smart to go with heavier models.
Blade Type  - There is a variety of blades you're likely to encounter when searching for your new ice fishing auger. To find the best, you need to focus on sharpness and durability to withstand the demands of repeatedly cutting through ice.
Shaving blade - A shaving blade has smooth edges that work quickly and accurately to melt through the ice. They are easy to control and often feel you're not doing any work at all.
Chipper blade - Chipper blades feature sharp, jagged teeth which instead of moving gracefully and smoothly cut and chop into the ice.
Remember, the more blades your ice auger has, the faster you will drill through the ice, so if you want speed and efficiency, we recommend looking for a product that has multiple blades to make your life easier.
Types Of Ice Fishing Augers
Picking the right ice fishing auger will depend on the environment you're using it in. those of you who need power should consider options with more oomph, like a motor or engine powered auger, but if you need an easy, casual option (and what to work on your muscles), then manual augers are an excellent, easy option.
Manual - A manual ice fishing auger is one you operate purely by hand. They are smaller than other augers and more lightweight, but they take more effort to use. Still, they are the most common auger you're likely to find and are ideal for thinner ice.
Gas - Loud and proud, gas augers offer fast and effective drilling that is guaranteed to work through the ice no matter how thick it is. However, the fuel could freeze in low temperatures and the engine may not handle such conditions. They are also not great for the environment.
Electric - These are ice fishing augers you're likely to see more and more of in the coming years. They are quieter than gas operated models while still providing excellent performance. The only issue is if the battery runs down and you're nowhere near a power source.
Ice Fishing Auger FAQ
Q: What is an ice auger?
A: Ice augers are tools used by ice fishermen (and women) to drill into the ice without getting tired. It works much like a regular drill would, with blades that spiral around a central pole and twist into the ice's surface to create a hole.
Q: Can you sharpen ice auger blades?
A: You can! It's important you keep your ice auger blades sharp, as dull blades make it more challenging to drill through the ice. It's possible to sharpen these blades yourself, but only if you know what you're doing. If you're new to ice fishing and need your blades sharpened, we suggest seeking a professional to do it for you.
Q: Which way do ice auger blades go?
A: It's imperative you assemble your ice auger the correct way as it won't otherwise drill into the ice. When putting it together, make sure the flat edge of the blade is facing you and not the beveled edge. If you're unsure of how to tell when assembling them, look for the company name and blade size, which indicates the top of the blade.
Sources:
Ice fishing auger dos and don'ts - Outdoor Canada
Choosing an Ice Fishing Auger Plus 10 Tips for Improved Performance - Bass Pro Shops
How to Install Ice Auger Blades - Trails
Sign Up Now
GET THE VERY BEST OF GEARHUNGRY STRAIGHT TO YOUR INBOX