Best Chipper Shredders In 2022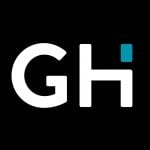 This product guide was written by GearHungry Staff
GearHungry Staff
GearHungry Staff posts are a compilation of work by various members of our editorial team. We update old articles regularly to provide you the most current information. You can learn more about our staff
here
.
GearHungry may earn a small commission from affiliate links in this article.
Learn more
Are you after the best chipper shredder to keep your garden neat at all times? No doubt, these machines are designed as power tools to deal with the hundreds of twigs, leaves and garden debris within the shortest possible time. However, several considerations must be made during the selection process of a chipper/shredder, and this might be an arduous task with so many brands out there in the market. After researching the various models available on the market and studying their specifications and customer reviews, we have come up with the most highly rated chipper shredder machines that promise to offer only the best and most efficient features possible.
The Best Chipper Shredder
Sun Joe CJ601E Wood Chipper Shredder

Chip away with the Sun Joe CJ601E Chipper Shredder as your ultimate power tool. This product is our best choice item, and it is simply the best. Not only does it chip and shred, but it also does a beautiful job of converting all your twigs and branches into garden mulch filled with rich nutrients for the growth of your garden. This is a powerful tool that works efficiently, shredding and chipping all branches up to 1.5 inches thick with ease. This is all made possible via its new powerful 14-amp motor and its dynamic configuration. With such a tool in your home, your garden is bound to be one of the best looking and fastest growing in your neighborhood.
The Sun Joe CJ601E wood shredder features an extremely compact design that makes it both portable and easy to store when it's not needed, without taking up a lot of space. It comes with wheels measuring up to 6 inches, and these elements are responsible for the secure transport of your chipper shredder in and around your garden. Besides its quality operations, safety has also been taken into consideration by manufacturers and has been catered for via the provision of a safety hopper. This component of the CJ601E comes with a locking knob that prevents your machine's motor from operating as soon as its opened. Every purchase comes with a full two-year warranty, with the approval of the ETL boldly displayed on this power tool.
Chip, shred and make mulch with ease within the shortest possible time, with one of Sun Joe's classic machines. This tool created and designed by Sun Joe is one of their many products built for excellence. With its 4,300 revolutions per minute, this tool does enough justice to all debris in your garden, making it easy to reduce, reuse and recycle whatever you desire. The Sun Joe company has been in the manufacturing business for an extended period, and have specialized in the design and creation of all types of innovative power tools that work together to make your home beautiful and presentable all year round. Make sure you also check our guide to the best leaf shredders.
Key Features:
14-Amp Electric
ETL approved
Full 2-year warranty
Compact design
Specification:
Brand

Sun Joe

Model

CJ601E

Weight

26.2 pounds
Easy start Viper engine
Extremely small
Never go flat wheels
Will require some assembly before use
A bit heavier than similar versions
Blades dulled somewhat
Earthquake TAZZ 30520 Chipper Shredder

From the Sun Joe camp, we take a look at yet another classic chipper shredder with a large purchasing base all around the globe. This is the Earthquake Tazz 30520, a massive duty power tool made specifically for your garden and all its debris. This tool comes with many innovative features that set it apart from its competition. It is a garden machine developed from the various needs of customers and acts as the one-stop solution that many can't get enough of. The 30520 Tazz chipper shredder features a 212cc gas powered viper engine that operates in four cycles. This viper engine independently comes with a 5-year warranty, a feature that boldly displays its level of strength and durability.
The features possessed by the Earthquake Tazz are many, and they all work together to make this unit one of the greatest on the market. Its first feature is a vacuum kit, an optional feature that comes with the world's most massive in-class rotor and a unique air gate. All the elements mentioned come together to enable your Tazz to produce up to 20% more vacuum than many other chipper shredders. This multi-function tool chips and sheds debris with a maximum diameter of 3" without any issues, and comes with a rugged design that is loved by many garden owners from around the world. The size of the Tazz chipper shredder is at the optimum to allow for secure storage in your shed or garage, without the unit swallowing up a lot of space.  
If you ever need an electric chipper shredder for your garden which requires minimum maintenance, we will recommend that Tazz; it is simply amazing. It features 11'' wheels that are flat-free, reducing the need for the purchase of new wheels. These wheels are always-ready, and they work hand in hand with the machine's easy-to-use debris bag. This is a unique bag that is designed with a quick dock-and-lock bag connector as well as a bottom zipper for easy usage at all times. Experience the power possessed by this ANSI approves chipper shredder today and have no regrets. This also makes a perfect gift for gardeners in your life.
Key Features:
Heavy Duty
212cc Gas Powered
4 Cycle Viper Engine
Multi-Function Wood Chipper Shredder
Specification:
Brand

Earthquake

Model

30520

Weight

121 pounds
Easy start Viper engine
Extremely compact
Never go flat wheels
Will require some assembly before use
A bit heavier than similar versions
Blades dulled somewhat
Sun Joe CJ602E-RED Wood Chipper Shredder




There is another fabulous creation from the Sun Joe family on our list. It is the Sun Joe CJ602E wood chipper shredder, a red beauty with a dominant mode of operation for your garden. This is one great power tool that comes with all the features you need in a chipper shredder and much more. Like all other chipper shredders manufactured by the parent brand, the CJ602E is built by professionals to quickly turn all garden waste such as twigs and branches into nutrient-rich garden mulch, which can be used to aid in the growth of your garden. It features a robust 15-amp motor that aids in the breakdown of all debris within the 1.5-inch thickness range.
Sun Joe's CJ602E power chipper is easy to transport and store, thanks to its compact design. It doesn't demand a lot of energy or know how to operate, and it offers the best usage you'll ever experience. Safety has not been left out with this machine, as it comes with a safety hopper that prevents the motor from working when its opened. No matter what form of debris keeps overcrowding your lawn, trust this machine from Sun Joe to come to your rescue as swiftly as possible, turning everything into ready-made mulch for the further development of your garden. Like its counterpart mentioned earlier, this unit features the ability to run 4,300 revolutions per minute, one of the fastest operations in the world of chipper shredders.
You and your garden deserve the very best, which is why we believe that the Sun Joe CJ602E is the ideal power tool for you. It is the perfect tool to increase your zeal for reducing, reusing and recycling organic waste around your home. It is the best chipper shredder for all your light-duty jobs around your, and it offers a maintenance free operation which makes it a cost-efficient tool in the long run. It is also effortless to assemble and operate, as it only requires you to plug It in and start shredding. If you love gardening, make sure you also check our guide to the best lawn dethatchers.
Key Features:
15 Amp Electric
6-inch wheels
shreds branch up to 1.5-Inches Thick
No load speed (rpm) – 4100 pm
Specification:
Brand

Sun Joe

Model

CJ602E-RED

Weight

26.2 pounds
Accommodates up to 2.5 inches branches
Makes coin-sized chips
Standard collection bag
Expensive
Requires assembly before use
Tends to jam up
Earthwise GS70015 Garden Chipper Shredder




Just as its name suggests, the Earthwise Garden Chipper Shredder is one of the eco-friendly options on the market with a bid to reduce its effectiveness as a machine on the environment. The Earthwise GS70015 is one of the greatest chipper shredders ever to exist and for many good reasons. This power tool features a durable and extra powerful 15-amp motor that does wonders, working through all your branches and twigs with a maximum thickness of up to 1 ¾ ''. It also has back wheels designed with the ultimate level of durability, with a high potential of easy portability whenever you require your tool to be moved in and around your garden.
The GS70015 garden shredder features a tamper tool and leaf chute that makes it safe for your hands while enabling hands-free operation. It works with a 120 volt and 60 Hz mode that can be classified as the swiftest ever to be developed. Cleaning up after yourself with the Earthwise chipper shredder is very easy thanks to the inclusion of a 1.2-bushel collection bin that accommodates all waste from the breakdown of debris. There is also a reset switch made available for moments where you experience any form of overload. The slim design and rear wheels provided for this power tool makes it a straightforward means to use without any particular technical know-how.
The Earthwise chipper shredder is ideal for the creating of mulch for your garden. It helps improve the look of your garden within the shortest possible time, and since it doesn't use any form of gas or oil, it hugely messes free. It is considered an eco-friendlier tool as compared to many of its competitors, and this has helped in the brand bringing in more customers over time. We encourage all garden owners searching for environmentally friendly tools to opt for the Earthwise GS70015 for the best performance and lower emissions. Be sure to also check out our list of the best weeding tools for more great items like this. 
Key Features:
15 Amp Electric Garden Chipper/Shredder
1.2-bushel collection bin
Overload protection with reset switch
Durable back wheels that offer easy portability
Specification:
Brand

Earthwise

Model

GS70015

Weight

31 pounds
Eco-friendly
Breaks down branches up to 3 inches
20:1 waste reduction ratio
Tends to jam up
It is an expensive product
Complicated usage
Sun Joe CJ603E Wood Chipper Shredder




Sun Joe is a company that has years of expertise in the creation and manufacture of highly innovative outdoor power tools that work to improve the general outlook of your home and gardens. They are a brand that aims to keep your home looking beautiful all year long, no matter the season or time of day. They have introduced the Sun Joes CJ603E, one of their most excellent chipper shredders currently being sold on the market to potential buyers and they assure us that this item is one worth investing in. The CJ603E chipper shredder is a cordless power tool created by seasoned professionals to turn all your branches, leaves and twigs into the best mulch composition for your garden's growth. It features eco-friendly features that id in the reduction of its carbon emissions, making it environmentally friendlier than many of its competitors.
The Sun Joe CJ603E is built by only the best staff of Sun Joe. It is a machine that comes with an extra powerful 15-amp motor that does perfect justice to all branches by shredding and chipping them effectively, provided they stay within the machine's 1.73-inch thickness range. To prevent the engine from running when it is opened, this unit comes with a safety hopper included in its design, and this hopper comes with its locking know for ultimate safety. This power tool offers users one of the simplest and easiest ways to reduce, reuse and recycle their organic waste within the shortest possible time. It is also a compact machine, making it very easy to store or move around your garden. Enjoy cleaner air thanks to its zero carbon emissions and explore your eco-friendly side by getting the Sun Joe CJ603E unit for all your shredding and chipping needs. Our handy guide to the best garden forks features more great products like this. 
Key Features:
15-Amp
1.7-Inch Cutting Diameter
Electric Silent
Eco-friendly with zero carbon emissions
Specification:
Brand

Sun Joe

Model

CJ603E

Weight

38.6 pounds
Extremely lightweight
Easy to use
Cuts up to 1 5/8 inches
Blades dulled fast
Tends to jam up
Will require some assembly before use
Landworks Super Heavy Duty Wood Chipper Shredder

There is one heavy duty chipper shredder that remains on the lips of many around the world for its excellent performance. This wood chipper is the Landworks Wood Chipper Shredder, a gas-powered beauty designed to be the perfect power tool for your home garden. This tool is a high helping hand in your garden as it features different elements that enable it to help in keeping your yard looking presentable and lovely all the time. It has millions of buyers across the globe and has reeled in hundreds of positive reviews about its functionality and durability. This wood chipper features some of the cutting edge technology being used in recent time to make lives simpler and as such, has received acceptance and certification from numerous institutions around the world.
The Landworks shredder and chipper come with a multi-function capability. It features a design that enables it to undertake three different actions at any point in time without any issues. It can be used for shredding, chipping and mulching as it breaks down all your garden debris with ease into a simple powdered form for easy absorption by your garden plants. It comes with a vacuum kit which aids in the promotion of clean up after your operations. This unit can be attached to your lawn mower, ATV or small tractor for natural movement and portability from and to your garden or any other location. There is also a user's manual that directs you on how best to operate this machine, to ensure your safety and its functionality.  Get to work after the winter before the next season comes upon you by getting this machine from Landworks. It is the premium product and the ideal choice for all garden owners. Love this product? Check out our review of the best soil testing kits for our top picks.
Key Features:
7HP 212cc gas powered
CARB certified
Chipping max with a capacity of 3 inches
3 years warranty
Specification:
Brand

Landworks

Weight

132 pounds
Great for smaller branches up to 1.375 inches in diameter
V-type blade
Rounded chute
Not meant for more massive duty work
A bit on the pricey side
Champion 3-Inch Portable Chipper Shredder

The Champion Chipper Shredder is a compact and extremely portable wood chipper designed to offer the best performance, despite its seemingly tiny size. It features a powerful 338cc engine, designed as a single-cylinder OHV unit with 1.2-quart oil capacity and a 1.6-gallon fuel tank. Such an engine is very rare and is characterized for its heavy-duty and rapid operations, traits that can be related to the Champion chipper shredder with ease. This power tool for your garden enables you to experience a hassle-free chipping and shredding moment thanks to its excellent engine and hardened steel blades. It is known to be heavy duty because it can break down branches and sticks with a diameter of up to 3 inches in seconds, without any issues.
The Champion shredder is a versatile machine that can work with leaves, shrubbery and even yard debris. It had flat-free tires, a vertical design and an integrated handle that makes it simple to maneuverer during use. The simple, compact form of this unit makes it easy to store and also ensures that your tool doesn't take up a lot of space within your shed or garage. To make clean-up a breeze, the champion shredder has included in its design a 2-bushel collection bag, a rare feature that isn't found among many competing brands. A single purchase comes with a 2-year limited warranty and a lifetime of dedicated customer service and technical support whenever it is needed. This chipper shredder is CARB exempt but comes with an EPA certification and a complete design. Find more great products like this by checking out our guide to the best watering cans.
Key Features:
Comes with collection bag
Single-cylinder OHV engine
1.6-gallon fuel tank
1.2-quart oil capacity
Specification:
Brand

Champion Power Equipment

Model

100137

Weight

190 pounds
Solid steel casings
Easy to clean
Extremely durable
A bit heavier than similar versions
Will require some assembly before use
WEN 41121 Electric Wood Chipper Shredder




The WEN 41121 Wood Chipper and Shredder is an electric wood power tool made just for your garden and all its needs. It ensures that your home and its environs are kept as neat and presentable as possible. Featuring a 15-amp engine, this machine does an excellent job of cutting and chipping all twigs and branches from your garden into nutrient-rich mulch that can be reused to aid in the growth of your plants and herbs. It works well with branches of up to 1.5 inches in diameter and works with a speed of 8000 cuts per minute, which easily translates to over 130 cuts every second. This is by far the best chipper shredder you'll ever come across.
The WEN chipper shredder features the use of two 6-inch wheels, two 7-inch cutting blades onboard storage, collection bag for effective clean-up and a two-year warranty that many users around the world love. When the hopper is open, the internal safety mechanism of this unit prevents the engine from starting; thus, your safety is assured at all times. The design of this unit features a lightweight frame that makes it easily portable and simple to store with no initial space allocation required. In the event of any issues, the WEN team offers round the clock service to all customers for all the technical problems you might experience. All in all, this is one great product we know you will love. Don't forget to also check our guide to the best mattocks.
Key Features:
15-Amp Rolling
1.5 inches in diameter with ease
Provides up to 8000 cuts per minute
Internal safety mechanism
Specification:
Brand

WEN

Model

41121

Weight

23.1 pounds
Easy to use and maintain
3 in 1 design
Great price
A bit heavier than similar versions
Tends to jam up
Chipper Shredder Buying Guide
How We Chose Our Selection Of Chipper Shredders
Reviews - The selection of all power tools above was made by garden tools enthusiasts and users respectively. Concerning users, several reports were analyzed to provide all potential buyers with enough information on every product, to ensure that they're informed of all the specifications and functions before they make a final choice. The reviews we discovered were both negative and positive, and this offered us the necessary pros and cons needed for our article. User reviews and reports are the simplest and best way to know how durable or functional a product is. It allows customers to offer their honest opinions, free from the influence of manufacturers and based on their regular usage of the product.
Brand - There are many brands in existence when it comes to chipper shredders. Many of these brands represent companies with decades of expertise in the manufacture of such machinery, with some household names being sun joe and wen. There are also newer brands and companies that have made their mark amongst customers for being both functional and affordable. Such products have been included to offer readers with enough purchase options when they're selecting their preferred chipper shredder tool.

Price - Budget and the cost of such a garden tool is essential since the budgets and resources of every customer are different. With the varying financial levels, it is important to provide many options with a wide price range for all readers such that everyone finds a product they can afford. Many higher-priced products aren't as quality as they claim to be. Most of them charge more for the brand name than the quality, and this affects customers in the long run. This article considers not only the brand but also is qualities and specifications to ensure that you receive value for money.
Features To Look For Chipper Shredders
To get the best out of your garden, you'll need a top shredder and chipper. With the many brands and models being sold in today's' market, the selection process can be extremely draining for many potential buyers. To make the shopping easier, we have outlined the factors everyone has to consider when searching for the best chipper shredder. These factors ensure that you make an informed decision and that you receive great value for your money.
Power Source - There are different models of chipper shredders that employ different power sources. The strength of any chipper shredder you use is largely dependent on the machines power source. If your yard is a small or medium space, the best tool you will need to make use of is the electrical chipper as it can be moved around with ease and doesn't require extensive maintenance. Also, they're not known to produce any flames or noise during their operations.
Operation - The mode of operation of your garden tool is also one essential factor that must be taken into consideration before any model is selected for purchase. It is essential that you consider where this tool is going to be used, that is the size of your garden and how it is to be handled. Handling will be determined by the kind of debris you encounter and the capabilities of the model you select. It is imperative that you study all specifications of the tool you wish to buy, to know how it is to be operated and if it is user-friendly enough for you and your household before you make that investment.
Chipping - Every chipper shredder comes with two major parts; the chipper and the shredder. The chipper portion of this unit exists and has been designed to do away with all your woody yard waste. It works on all twigs and branches that fall from your trees and reduces them into tiny, more manageable bits. They usually feature extra sharp blades that work better than the shredder component of your machine. The size of wood you want to break down will help you decide the type of chipper you need.
Shredding - The shredding aspect of all chipper shredders is essential. This component works well with smaller items such as twigs and small branches. It also deals with all fallen leaves as it makes use of hinged flails or blades. This cutting mode chops all debris into tiny pieces which are then vacuumed into a collector bin or a debris bag for disposal. the shredder portion of your garden tool is responsible for the creation of mulch for your garden's growth. it enables you to make additional use of all organic waste from your garden instead of disposing of it.
Capacity - the sizes of debris you foresee your machine chop will determine the size of machine you opt for. for residential purposes, you may opt for units that deal with all debris with up to 3 inches in diameter. while larger diameters will require an actual chipper, not a mere chipper shredder.

Best Safety Precautions For Using Chipper/Shredders
Safety precautions are of extreme importance concerning the functions of any wood chipper shredder. These are machines that offer great help, but they can prove to be extremely dangerous if proper care isn't taken. Below, we outline some of the necessary precautions to be taken when operating a wood chipper shredder, to avoid any causalities.
It is advised that you don't wear any loose jewelry or clothing as they stand the chance of getting caught in the chipper. If you have long hair, it is better to keep it tied in a ponytail behind you or make use of a hair net.
Never forget to put on protective gear whenever you're operating a chipper shredder. Equipment such as safety goggles, gloves, a hard hat, and ear covers are great tools that help do away with noise and also prevent any chips from affecting any part of your body.
To reduce the risk of injury, feed your chipper shredder smaller loads, lightly. This will prevent the chipper from discharging its load backward and will also prevent you from keeping your hands close to the blades of your machine. The best thing to do is make use of a broomstick or a long branch to push all materials into the chipper.
Clean-up is another essential safety precaution. Regular clean-up prevents debris from piling up and affecting future operations of your chipper. It is best to sweep all trash away from the hopper after every use.
Sign Up Now
GET THE VERY BEST OF GEARHUNGRY STRAIGHT TO YOUR INBOX