Best Chipper Shredders In 2021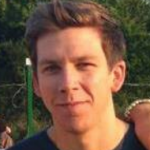 This product guide was written by Jordan Carter
Support us! GearHungry may earn a small commission from affiliate links in this article.
Learn more
Are you after the best chipper shredder to keep your garden neat at all times? No doubt, these machines are designed as power tools to deal with the hundreds of twigs, leaves and garden debris within the shortest possible time. However, several considerations must be made during the selection process of a chipper/shredder, and this might be an arduous task with so many brands out there in the market. After researching the various models available on the market and studying their specifications and customer reviews, we have come up with the most highly rated chipper shredder machines that promise to offer only the best and most efficient features possible.
The Best Chipper Shredder
Chipper Shredder Buying Guide
How We Chose Our Selection Of Chipper Shredders
Reviews - The selection of all power tools above was made by garden tools enthusiasts and users respectively. Concerning users, several reports were analyzed to provide all potential buyers with enough information on every product, to ensure that they're informed of all the specifications and functions before they make a final choice. The reviews we discovered were both negative and positive, and this offered us the necessary pros and cons needed for our article. User reviews and reports are the simplest and best way to know how durable or functional a product is. It allows customers to offer their honest opinions, free from the influence of manufacturers and based on their regular usage of the product.
Brand - There are many brands in existence when it comes to chipper shredders. Many of these brands represent companies with decades of expertise in the manufacture of such machinery, with some household names being sun joe and wen. There are also newer brands and companies that have made their mark amongst customers for being both functional and affordable. Such products have been included to offer readers with enough purchase options when they're selecting their preferred chipper shredder tool.

Price - Budget and the cost of such a garden tool is essential since the budgets and resources of every customer are different. With the varying financial levels, it is important to provide many options with a wide price range for all readers such that everyone finds a product they can afford. Many higher-priced products aren't as quality as they claim to be. Most of them charge more for the brand name than the quality, and this affects customers in the long run. This article considers not only the brand but also is qualities and specifications to ensure that you receive value for money.
Features To Look For Chipper Shredders
To get the best out of your garden, you'll need a top shredder and chipper. With the many brands and models being sold in today's' market, the selection process can be extremely draining for many potential buyers. To make the shopping easier, we have outlined the factors everyone has to consider when searching for the best chipper shredder. These factors ensure that you make an informed decision and that you receive great value for your money.
Power Source - There are different models of chipper shredders that employ different power sources. The strength of any chipper shredder you use is largely dependent on the machines power source. If your yard is a small or medium space, the best tool you will need to make use of is the electrical chipper as it can be moved around with ease and doesn't require extensive maintenance. Also, they're not known to produce any flames or noise during their operations.
Operation - The mode of operation of your garden tool is also one essential factor that must be taken into consideration before any model is selected for purchase. It is essential that you consider where this tool is going to be used, that is the size of your garden and how it is to be handled. Handling will be determined by the kind of debris you encounter and the capabilities of the model you select. It is imperative that you study all specifications of the tool you wish to buy, to know how it is to be operated and if it is user-friendly enough for you and your household before you make that investment.
Chipping - Every chipper shredder comes with two major parts; the chipper and the shredder. The chipper portion of this unit exists and has been designed to do away with all your woody yard waste. It works on all twigs and branches that fall from your trees and reduces them into tiny, more manageable bits. They usually feature extra sharp blades that work better than the shredder component of your machine. The size of wood you want to break down will help you decide the type of chipper you need.
Shredding - The shredding aspect of all chipper shredders is essential. This component works well with smaller items such as twigs and small branches. It also deals with all fallen leaves as it makes use of hinged flails or blades. This cutting mode chops all debris into tiny pieces which are then vacuumed into a collector bin or a debris bag for disposal. the shredder portion of your garden tool is responsible for the creation of mulch for your garden's growth. it enables you to make additional use of all organic waste from your garden instead of disposing of it.
Capacity - the sizes of debris you foresee your machine chop will determine the size of machine you opt for. for residential purposes, you may opt for units that deal with all debris with up to 3 inches in diameter. while larger diameters will require an actual chipper, not a mere chipper shredder.

Best Safety Precautions For Using Chipper/Shredders
Safety precautions are of extreme importance concerning the functions of any wood chipper shredder. These are machines that offer great help, but they can prove to be extremely dangerous if proper care isn't taken. Below, we outline some of the necessary precautions to be taken when operating a wood chipper shredder, to avoid any causalities.
It is advised that you don't wear any loose jewelry or clothing as they stand the chance of getting caught in the chipper. If you have long hair, it is better to keep it tied in a ponytail behind you or make use of a hair net.
Never forget to put on protective gear whenever you're operating a chipper shredder. Equipment such as safety goggles, gloves, a hard hat, and ear covers are great tools that help do away with noise and also prevent any chips from affecting any part of your body.
To reduce the risk of injury, feed your chipper shredder smaller loads, lightly. This will prevent the chipper from discharging its load backward and will also prevent you from keeping your hands close to the blades of your machine. The best thing to do is make use of a broomstick or a long branch to push all materials into the chipper.
Clean-up is another essential safety precaution. Regular clean-up prevents debris from piling up and affecting future operations of your chipper. It is best to sweep all trash away from the hopper after every use.
The best!
Gear, gadgets & stuff for men
Straight to your inbox