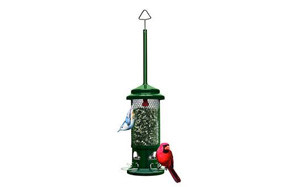 Squirrel Buster Standard Squirrel-proof Bird Feeder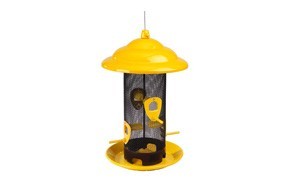 Belle Fleur Bird Feeders 50147 Bird Feeder
Gray Bunny GB-6856 Premium Steel Bird Feeder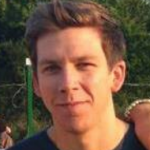 One of the most beautiful natural sights to behold is that of wild birds. These creatures feature a broad spectrum of colors that can brighten up every garden. If you're a bird lover, the use of a bird feeder is a sure way of making new feathery friends as well as ensuring they stick around. Bird feeders are products deliberately designed in several shapes and forms to be attractive enough to appeal to different bird species. With such a wide selection on the market, making the right choice can be a little tricky and complicated. Depending on your needs and personal taste, we have recommended some of the best bird feeders below for your perusal. Here, you get to learn more about the different types of bird feeders available, their features and the benefits they will bring to your garden.
The Best Bird Feeder
Bird Feeder Buying Guide & FAQ
How We Chose Our Selection Of Bird Feeder
Reviews - Every form of customer feedback concerning the various bird feeders was considered during the selection process. We chose to include such comments and reports in our study to offer potential buyers with enough information on every product, to keep them prepared for the functionality of whichever product they choose.
Price - The rate of every bird feeder was studied to ensure that our readers have a broad range of options to choose from. With everyone having their budget and available resources, it became imperative to provide bird feeders with different costs but similar quality, which will make every reader and buyer satisfied in the long run.

Features To Look For In Bird Feeder
There are considerations to be made when selecting a bird feeder for your yard or garden. The type you opt for is dependent many different reasons; thus it is advised that you're fully aware of all the necessary features needed for each kind of feeder, as well as when each feeder can be used before you make a final decision.
Size - You need to consider the capacity of bird feeder you want for your yard, and this may be determined by the actual size of your yard or garden. Also, depending on the number of birds you're hoping to attract and feed, your bird feeder may be small or large. If you want to have multiple species of birds simultaneously, it is advised that you opt for larger feeders as they can accommodate and feed the birds without any issues.
Ease Of Cleaning - Maintenance and cleaning of your bird feeder are very vital to the health of birds. Lack of support can encourage the development of bacteria and fungi, which can be detrimental to the health of birds that settle on your feeder. Select a model that is easy to clean or wash and be sure to follow the manufacturer's cleaning instructions to ensure that your feeder lasts long.
Squirrel Proof - Protection of birds and their feed from rodents such as squirrels are essential, as rodents are extremely annoying creatures. Unique feeders such as the Squirrel Buster are built such that when the weight of squirrels is detected, the seed compartment of the feeder is shut to prevent them from gaining access.
Food - To determine the type of birds that are attracted to your feeder, you must know the appropriate seeds to provide. The kind of food you display determines the variety of wild birds that will be invited to your yard. The conventional seed used is the sunflower, as many birds love this. You can also consider the use of suet, as this often attracts wrens and woodpeckers. Feed such as corn, oats, and wheat tend to rot quickly and also attract rodents; thus, they're usually not advised.

Types Of Bird Feeders
At first glance, one may perceive all birds to be the same, with their only distinction being their color and patterns. This is not the case, however, as birds come in a broad variety of species with each having its unique characteristic. To appeal to the different types of birds, different feeders have been manufactured, and some of them are discussed below.
Hopper Feeders - A hopper feeder is also referred to as a house feeder. This bird feeder is made up of a hopper with a fitted tray, where seeds can be placed. Once it is filled with grain, these seeds move into the plate by spilling out the bottom of the hopper. Hopper feeders offer exceptional protection for the different seasons even though seeds can get wet and ultimately harbor fungi and bacteria, which isn't safe for consumption. They also do not have any form of protection against squirrels.
Seed Feeders - Seed feeders, just as the name implies, are models of bird feeders made from plastic or metal. They are often filled with seeds, with ports that birds can feed on.

Tray Feeders - The tray feeder is also known as a platform feeder, and it is designed as a tray to contain loose seed. Tray feeders offer more space for multiple birds to perch and enjoy your seeds, but its disadvantage is that it doesn't possess any squirrel-proof features and doesn't have any form of a drainage system in place. Also, with this feeder type, the birds are always exposed to the rain or snow, which can be harmful to their health.
Nectar Feeders - These feeders are mostly used to attract hummingbirds. It comprises of nectar stored in an enclosure that is leak proof, with a little outlet for birds.
Suet Feeders - The suet feeder is a product designed to attract chickadees, woodpeckers, jays, nuthatches, and starlings. It consists of a wire frame that makes use of a block of suet. This design usually forces birds to eat while upside down, but this is dependent on how well the unit is mounted.