Best Bird Feeders In 2022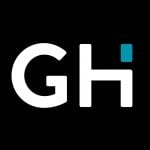 This product guide was written by GearHungry Staff
Last Updated
May 20, 2019
GearHungry Staff
GearHungry Staff posts are a compilation of work by various members of our editorial team. We update old articles regularly to provide you the most current information. You can learn more about our staff
here
.
GearHungry may earn a small commission from affiliate links in this article.
Learn more
One of the most beautiful natural sights to behold is that of wild birds. These creatures feature a broad spectrum of colors that can brighten up every garden. If you're a bird lover, the use of a bird feeder is a sure way of making new feathery friends as well as ensuring they stick around. Bird feeders are products deliberately designed in several shapes and forms to be attractive enough to appeal to different bird species. With such a wide selection on the market, making the right choice can be a little tricky and complicated. Depending on your needs and personal taste, we have recommended some of the best bird feeders below for your perusal. Here, you get to learn more about the different types of bird feeders available, their features and the benefits they will bring to your garden.
The Best Bird Feeder
Squirrel Buster Standard Squirrel-proof Bird Feeder
The Squirrel Buster Standard Bird Feeder is the first Buster feeder ever produced. This bird feeder stands out from many on the market thanks to its metal perch design and its high, 1.3-pound seed capacity. It is an all-round bird feeder that doesn't only attract birds; it also accommodates and feeds them to their satisfaction and as such, has more birds finding their way to it with time. The Buster standard is a bird feeding unit also designed as a squirrel-proof unit; thus, it detects the weight of any squirrel, and resultantly closes the shroud where the seed is kept.
Just like its counterpart earlier discussed, the Squirrel Buster Standard feeder features the use of a chew proof material for all other parts that are exposed to squirrels.  The features possessed by this unit which we have spoken about include an innovative seed ventilation system to prolong the freshness of seeds for birds, an adjustable weight mechanism that helps control the types of birds that come perching on the feeder and the user-friendliness of this product, which eradicates the use of special tools and equipment.
The Squirrel Buster Standard Bird Feeder encourages the occurrence of backyard bird feeding and bird watching, and it can be used during bird shows to attract the wildest of birds. With this brand, the customer enjoys excellent customer car, offered by some of the politest workers in the world. They also provide a lifetime warranty on every product manufactured; thus, you're assured of the durability of your product. With so much were yet to learn from our avian friends, we recommend this Squirrel Buster feeder as the perfect start to a rather enticing and adventurous journey. If you like your garden to look nice, check out our guide to the best outdoor solar lights.
Key Features:
Proprietary seed-saver technology
Lifetime warranty and unlimited customer service
Waterproofed and chew-proof
Removable components for seamless feeding and maintenance
Specification:
Brand

Brome

Model

1057-V01

Weight

1.6 Pounds
Nature's Hangout Window Bird Feeder
This bird feeder, manufactured by M&R Industries, is a very long-lasting feeder made of 1/8 inches thick plexiglass, which is really a great choice of bird feeder. Nature's Hangout feeder can be placed on any glass window and features three detachable trays at the bottom so three variety of foods can be placed without mixing them up. However, due to the pretty compact size, it can contain three or four birds at most. What's more, the construction makes it possible to keep the rain out. However, in the aftermath of a torrential downpour, the bird owner will have to detach and clean-up the bird feeder as rain will most likely drench the seeds even though there are several drainage holes.
Another unique aspect of Nature's Hangout feeder is that it can be attached to a sliding window, hence, the trays can easily be retrieved while you are indoors. This would come in handy for those who live in an apartment complex or your room is located several floors up. Even though the suction cups aren't exactly transparent and are aligned in a row, they won't interfere with your viewing experience, thanks to the plexiglass that's transparent enough for your viewing pleasure. All in all, Nature's Hangout bird feeder is a great choice for feeding and breeding birds, as it allows you to study the birds as they eat. The feeder has a capacity large enough to house 3 to 4 birds and is built for all weather conditions. By placing the feeder on a window that is some feet away from the jump-off points of squirrels or any other animal, the feeder is effectively pest-proofed.
Key Features:
Long-lasting, easy-to-use and sanitary design
3 feeding trays and 4 suction cups
Pest and weather-proofed
Dimension of 12 x 4 x 5 inches
Specification:
Brand

Nature's Hangout

Weight

1 Pounds
Droll Yankees Yankee Flipper Squirrel-Proof Bird Feeder
Droll Yankees Yankee Flipper Bird Feeder was invented by Peter Kilham and Alan Bemis. The duo is known for manufacturing the first-ever commercial bird feeder, which dates back to 1969. The feeder is widely recognized for its high-quality construction and most of the visible components on the feeder are made from sturdy metals. What's more, the feeder tube, which is not made of metal, is constructed with polycarbonate plastic fiber, which is longer lasting than traditional feeder tubes on the market. Considering the materials used in making the Droll Yankees feeder, it is evident that quality is the watchword of the Droll Yankees. Many bird owners who purchased this feeder affirmed they have been using it for donkey years and it still works like a charm. Additionally, the feeder bags a lifetime warranty against squirrel damage, and on its non-electrical parts.
With its large seed capacity of this product, bird lovers would get weeks of enjoyment before bothering about another refill. What's more, the feeder has a seamless refilling process. You just have to open the lid located at the top and pour the seeds into it. Similarly, cleaning the Droll Yankees feeder is very simple. Only the seed tubes and parts of the baffle need cleaning. To clean these parts, you can use soap and water. And when it comes to installation, the Droll Yankees needs to be assembled after unboxing it. By simply going through the instructions manual, you can couple every part without any hassle. You can then hang the feeder on a tree branch or anywhere you choose.
Key Features:
Lifetime warranty
Sturdy construction
5 pounds weight
21 inches tube length
Specification:
Brand

Droll Yankees

Model

21964205003

Weight

5 Pounds
Squirrel Solution200 Squirrel-proof Bird Feeder
The Brome Solution 200 feeder fends off squirrels by shutting the seed ports by virtue of the squirrel's weights. Every time an animal heavier than a bird mounts on it, it closes automatically. However, a "smart" squirrel can bypass the closing mechanism by reaching out from a tree branch close by. To avoid such, we advise you to give an allowance of about 48cm around the feeder. By so doing, the squirrel has no other alternative than to latch onto the feeder, thereby triggering the feeder to close immediately. To get a 100 percent efficient squirrel-proof feeder is highly improbable, b with the Brome Solution 200 feeder, you get the highest efficiency there is. The weight of this product is about 2.5 pounds, making it considerably portable. Even though it is not exactly the lightest bird feeder available, carrying it around or mounting it won't cause any hassle.
There is also an inner tube that forces the seeds out so that the seed quantity remaining can be monitored and another great feature of this product is that seeds can never be soaked, due to the collection of ports it boasts of. When it comes to maintenance, the Brome Solution 200 feeder can be cleaned by, first of all, dismantling it. To do this, apply pressure to the button located at the side, then remove the wires and base nuts. Now, detach the entire frame from the enclosure and gently push the tabs to free it. Then after cleaning, couple the components back together. However, if the aforementioned method is too technical, then you simply wash the product with a solution of bleach and water. Just like the Brome Squirrel Buster Standard Squirrel-proof Bird Feeder, this option is also chew-proof and UV stabilized.
Key Features:
Chew-proof, squirrel-proof and UV stabilized
6 feeding ports
2.5 pounds weight
100 years warranty
Specification:
Brand

Brome

Model

2004-V03

Weight

2.5 Pounds
First Nature 3055 32-ounce Bird Feeder
Available in a bright red color that strikes the eye of both humans and birds, the First Nature Hummingbird Feeder is our best choice product for this article. This has been adjudged one of the best bird feeders on the market today by several garden owners and wild bird enthusiasts. It is a feeder built to attract the most inquisitive hummingbirds around with ease. This unit features two-part bases and an easy-to-fill wide-mouth jar reservoir for water and it is large enough to accommodate many hummingbirds at the same time, with enough feeding ports to cater for their hungry beaks.
Our team recommends this feeder from First Nature for all garden owners and lovers of wild birds. When concerning cleaning, this is one of the most accessible units to clean according to bird feeder reviews found online. It is vital to note, however, that this product cannot be cleaned in a dishwasher, but can be hand washed with warm soapy water. This is an all-American produced unit with durability, functionality, and affordability is its trademark. This feeder is ideal as a gift for occasions such as birthdays, housewarming, weddings, or as a sign of appreciation to a loved one. If you love taking care of the birds in your garden, check out our guide to the best bird baths.
Key Features:
Wide-mouth reservoir
S-hook and round perch design
The red base attracts inquisitive hummingbirds
Made in the USA
Specification:
Brand

First Nature

Model

993055-446

Weight

6.4 Ounces
Squirrel Buster Plus Squirrel-proof Bird Feeder
The Squirrel Buster Plus is a bird feeder created to last a lifetime, attracting a plethora of birds wherever it is used. This feeder is unique thanks to its versatility. Some of its features include a cardinal ring which if offered as a bonus attachment, to help you entice northern cardinals. Another feature is the squirrel-proof nature of the design, where the shroud of this feeder is automatically closed when the weight of an adult squirrel is detected, denying it access to the seeds. Every other part that a squirrel can get into contact with is designed and manufactured with a unique chew-proof material known on the market as RoxResin. Once a purchase is made, this unit is ready for use. It doesn't require any particular profession or skill to dismantle it either, and it is incredibly user-friendly for all its customers.
This Squirrel Buster bird feeder has extra features which include its adjustable weight technology, a patented mechanism that belongs to the manufacturer and its seed ventilation system, that helps keep the seeds fresh at all times thus attracting more birds with time. The weight adjustment feature is included in the design to help the owner choose the sizes of birds he wants to feed on his Buster unit. The Squirrel Buster holds up to 5.2 lbs of seed, and it is a fantastic product you will love to have in your garden. It also makes a perfect gift for gardeners in your life.
Key Features:
Holds 5.2lbs of seed
Weight adjustable
Cardinal friendly
Chew proof
Specification:
Brand

Brome

Model

1024-V01

Weight

3.7 Pounds
Perky-Pet 336 Squirrel-Be-Gone Wild Bird Feeder
Everyone loves the Perky-Pet Squirrel-Be-Gone Wild Bird Feeder because of its ability to transform a regular garden or backyard into a world-class bird sanctuary. It is an all-metal product built like a weight activated cage to help keep squirrels out at all times. This bird feeder comes with up to six different feeding ports, with perches that feature a u-shape and the ability to accommodate multiple birds at a sitting. The Perky-Pet feeder has an increased aesthetic appeal thanks to its rustic leaf design that is both functional and attractive for both birds and humans.
For extended durability, the frame of this wild bird feeder features a powder-coated finish which is known to help curb the occurrence of rust. As opposed to other competing models that don't hold a lot of seed for birds, this Perky Pet feeder comes with a sizeable 2lb seed capacity which means it can feed as many birds as are attracted to your feeder at a time.
The Squirrel-Be-Gone feeder makes use of standard bird feeder designs, combining this with modern, innovative elements that set it apart from its competition without fail. Whenever you think of attraction for birds, be it as a gift for a bird lover or as an item to help beautify your garden, we will recommend that you give the Perky Pet bird feeder a chance, and you will have no regrets. Don't forget to also check our guide to the best grass seeds.
Key Features:
Six feeding ports
Powder-coated finish
Rustic leaf design
Holds up to 2 lb of seed
Specification:
Brand

Perky-Pet

Model

100061004

Weight

2.69 Pounds
Woodlink Going Green Platform Bird Feeder
The Woodlink Platform Bird Feeder is an environmentally friendly product manufactured as a means to encourage people to go green. It is a bird feeder designed and built from post-consumer recycled plastic, making it very sustainable, with a powder coated screen bottom that allows for significant drainage activities. This screen is made from metal for enhancement of durability. Developed as an all American product, the Woodlink Bird Feeder features a hanging cable as well as a robust construction that is sure to stand the test of time wherever it may be located.
The Woodling feeder is a product that can attract birds such as finches, bluebirds, chickadees, goldfinches, cardinals, juncos, orioles, wrens, mockingbirds and siskins, amongst others. The use of recycled plastic goes a long way to reduce the rate of maintenance, as it doesn't absorb water. The lack of moisture absorption minimizes the occurrence of mold, making the cleaning process for this unit easy and less time-consuming.
Woodlink is a company that prides itself in helping people go green through their choice of products. Every item they manufacture is made from either recycled or renewable materials, and this together with they're screwed together construction makes their products less damaging to the environment and more beneficial to both humans and birds. You may also like to check our guide to the best potting benches.
Key Features:
Powder coated metal screen bottom
Sturdy, screwed together construction
Hanging cable included
Made in the USA
Specification:
Brand

Woodlink

Model

GGPLAT

Weight

2.29 Pounds
Stokes Select Giant Combo Bird Feeder
The Stokes Select Giant Combo Bird Feeder is one of the newest bird feeders on the market. This product boasts of large capacity with a system that accommodates up to eight pounds of bird seed. If you're one to mix it up, this is the perfect item for you, as it comes with separate compartments that enable you to mix different feed at the same time. The Stokes Select feeder is built as an extremely durable unit, with the strength to withstand all outdoor elements. In addition to its sleek design, this feeder features a powder-coated hammered copper finish that increases its aesthetic appeal for both the birds and bird watchers. The large combo feeder features an overhead roof and a large capacity that makes the process of refilling and cleaning easy while keeping the seeds fresh at all times. The overhead roof comes with a twist-off cover and base for easy removal. 
The Stokes Select feeder is one of many feeders produced by the Stokes company. Every feeder they manufacture sets the standard in bird feeding and is well suited for all nature lovers and bird enthusiasts. Catch a glimpse of nuthatches, finches, cardinals, woodpeckers and many more with this feeder in the comfort of your home. Our guide to the best lawn fertilizers offers more great items so check it out.
Key Features:
Large capacity
Sleek design
Convenient
Protect wildlife
Specification:
Brand

Gray Bunny

Model

GB-6847

Weight

8 Ounces
Gray Bunny GB-6856 Premium Steel Sunflower Seed and Peanut Feeder
There is another Gray Bunny bird feeder on our list of recommendations, and this is because the brand goes all out for the production of each model. This is the Gray Bunny GB-6856, a sunflower and peanut seed bird feeder. Made from premium steel, this specialized feeder is one of the best bird feeders on the market. It enables garden owners and nature lovers to watch and feed all kinds of wild birds in the comfort of their backyard, some of which include jays, chickadees, woodpeckers, and many more. Once the purchase is made, the Gray Bunny feeder is ready for use, since it comes pre-assembled. The seed compartment can accommodate up to two cups of bird feed which can feed multiple birds simultaneously. Maintenance of this product is a breeze, thanks to its easy-to-lift lid and base. The base can be taken off using a standard Phillips screwdriver, and the entire unit is washable with a mild soap and warm water. The Gray Bunny makes for a great gift idea for all parents, children, and garden owners. It is designed by only the best minds from across the globe, who combine their intellect and skills to create a highly innovative product for your user comfort. Find more great products like this by checking out our guide to the best plant stands. 
Key Features:
Entertaining
Easy use
Gift idea
Guarantee
Specification:
Brand

Gray Bunny

Model

GB-6856

Weight

4.8 Ounces
Belle Fleur Bird Feeders 50147 Bird Feeder
Just as its name suggests, the Belle Fleur Bird Feeder is one beautiful unit built mainly for attraction. Holding up to 2.6 pounds of birdseed at a time, this product can attract multiple birds simultaneously for your viewing pleasure. It is designed, manufactured and assembles in the USA and is backed by a limited lifetime warranty. This bird feeder dispenses feed for various birds, some of which include cardinals, songbirds, and chickadees. It is also a product backed by philanthropy, with a portion of every purchase going into bird conservation and habitation. The Belle Fleur is easily the most attractive bird feeder on the market and the most effective.
Key Features:
Attract more birds
Backed by a limited lifetime
Made in the USA
Holds up to 2. 6 pounds of bird seed
Specification:
Brand

Belle Fleur – Bird Feeders
Bird Feeder Buying Guide & FAQ
How We Chose Our Selection Of Bird Feeder
Reviews - Every form of customer feedback concerning the various bird feeders was considered during the selection process. We chose to include such comments and reports in our study to offer potential buyers with enough information on every product, to keep them prepared for the functionality of whichever product they choose.
Price - The rate of every bird feeder was studied to ensure that our readers have a broad range of options to choose from. With everyone having their budget and available resources, it became imperative to provide bird feeders with different costs but similar quality, which will make every reader and buyer satisfied in the long run.
Features To Look For In Bird Feeder
There are considerations to be made when selecting a bird feeder for your yard or garden. The type you opt for is dependent many different reasons; thus it is advised that you're fully aware of all the necessary features needed for each kind of feeder, as well as when each feeder can be used before you make a final decision.
Size - You need to consider the capacity of bird feeder you want for your yard, and this may be determined by the actual size of your yard or garden. Also, depending on the number of birds you're hoping to attract and feed, your bird feeder may be small or large. If you want to have multiple species of birds simultaneously, it is advised that you opt for larger feeders as they can accommodate and feed the birds without any issues.
Ease Of Cleaning - Maintenance and cleaning of your bird feeder are very vital to the health of birds. Lack of support can encourage the development of bacteria and fungi, which can be detrimental to the health of birds that settle on your feeder. Select a model that is easy to clean or wash and be sure to follow the manufacturer's cleaning instructions to ensure that your feeder lasts long.
Squirrel Proof - Protection of birds and their feed from rodents such as squirrels are essential, as rodents are extremely annoying creatures. Unique feeders such as the Squirrel Buster are built such that when the weight of squirrels is detected, the seed compartment of the feeder is shut to prevent them from gaining access.
Food - To determine the type of birds that are attracted to your feeder, you must know the appropriate seeds to provide. The kind of food you display determines the variety of wild birds that will be invited to your yard. The conventional seed used is the sunflower, as many birds love this. You can also consider the use of suet, as this often attracts wrens and woodpeckers. Feed such as corn, oats, and wheat tend to rot quickly and also attract rodents; thus, they're usually not advised.
Types Of Bird Feeders
At first glance, one may perceive all birds to be the same, with their only distinction being their color and patterns. This is not the case, however, as birds come in a broad variety of species with each having its unique characteristic. To appeal to the different types of birds, different feeders have been manufactured, and some of them are discussed below.
Hopper Feeders - A hopper feeder is also referred to as a house feeder. This bird feeder is made up of a hopper with a fitted tray, where seeds can be placed. Once it is filled with grain, these seeds move into the plate by spilling out the bottom of the hopper. Hopper feeders offer exceptional protection for the different seasons even though seeds can get wet and ultimately harbor fungi and bacteria, which isn't safe for consumption. They also do not have any form of protection against squirrels.
Seed Feeders - Seed feeders, just as the name implies, are models of bird feeders made from plastic or metal. They are often filled with seeds, with ports that birds can feed on.
Tray Feeders - The tray feeder is also known as a platform feeder, and it is designed as a tray to contain loose seed. Tray feeders offer more space for multiple birds to perch and enjoy your seeds, but its disadvantage is that it doesn't possess any squirrel-proof features and doesn't have any form of a drainage system in place. Also, with this feeder type, the birds are always exposed to the rain or snow, which can be harmful to their health.
Nectar Feeders - These feeders are mostly used to attract hummingbirds. It comprises of nectar stored in an enclosure that is leak proof, with a little outlet for birds.
Suet Feeders - The suet feeder is a product designed to attract chickadees, woodpeckers, jays, nuthatches, and starlings. It consists of a wire frame that makes use of a block of suet. This design usually forces birds to eat while upside down, but this is dependent on how well the unit is mounted.
Sign Up Now
GET THE VERY BEST OF GEARHUNGRY STRAIGHT TO YOUR INBOX