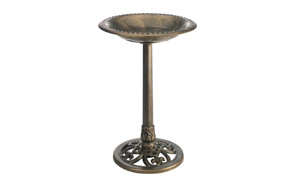 Gardman Pedestal Bird Bath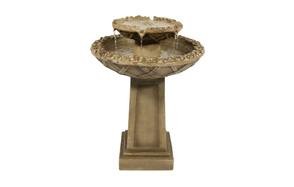 Sunnydaze Beveled Flower 2-Tier Bird Bath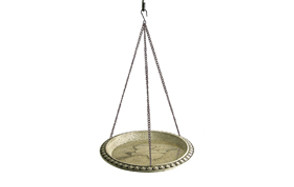 Audubon Hanging Bird Bath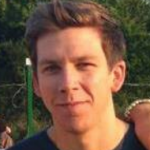 The best bird bath isn't something you always think about when designing your garden ready to show it off for friends and family, but if you feel even after all your hard work and dedication to creating the perfect garden there's still something missing, they could be the answer.
A bird bath is an essential part of any garden. Not only do they look nice, but they're also excellent for giving our fair feathered friends somewhere to take a load off and get some much-needed refreshment. Those passionate about birds, not-ironically known as birders will testify their importance not only to your yard but to the environment.
Without a trusty watering hole, the neighborhood birds will struggle to find a suitable water source, because there's not always enough to go around. Can you imagine what life would be like if you didn't have a favorite bar to frequent when you felt like a drink? Exactly.
We're obviously not suggesting or condoning you filling the bird bath with alcohol-water will more than suffice – but we are suggesting you consider the implications of letting a reliable water source run dry.
In times where there's more focus than ever on the wellbeing of our friends in the animal kingdom, it's not too ridiculous to ask everyone to do their bit and help where they can, even if it's just pouring a bucket of water into a bird bath as you enjoy the vibrant lusciousness of your freshly trimmed and carefully pruned backyard.
The Best Bird Bath