Best Bird Baths In 2022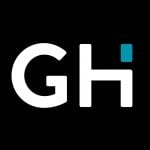 This product guide was written by GearHungry Staff
GearHungry Staff
GearHungry Staff posts are a compilation of work by various members of our editorial team. We update old articles regularly to provide you the most current information. You can learn more about our staff
here
.
GearHungry may earn a small commission from affiliate links in this article.
Learn more
The best bird bath isn't something you always think about when designing your garden ready to show it off for friends and family, but if you feel even after all your hard work and dedication to creating the perfect garden there's still something missing, they could be the answer.
A bird bath is an essential part of any garden. Not only do they look nice, but they're also excellent for giving our fair feathered friends somewhere to take a load off and get some much-needed refreshment. Those passionate about birds, not-ironically known as birders will testify their importance not only to your yard but to the environment.
Without a trusty watering hole, the neighborhood birds will struggle to find a suitable water source, because there's not always enough to go around. Can you imagine what life would be like if you didn't have a favorite bar to frequent when you felt like a drink? Exactly.
We're obviously not suggesting or condoning you filling the bird bath with alcohol-water will more than suffice – but we are suggesting you consider the implications of letting a reliable water source run dry.
In times where there's more focus than ever on the wellbeing of our friends in the animal kingdom, it's not too ridiculous to ask everyone to do their bit and help where they can, even if it's just pouring a bucket of water into a bird bath as you enjoy the vibrant lusciousness of your freshly trimmed and carefully pruned backyard.
The Best Bird Bath
Gardman Pedestal Bird Bath

Our top pick for the best bird bath you can get right now is the Gardman Pedestal Bird Bath which would be a fantastic addition to any garden from coast to coast and back again. The antique copper effect gives it an aged but elegant look, almost as if it's an heirloom passed down from ancestors who used to live in stately manors across the pond.
It's not actually copper, though, but instead constructed using weather-resistant resin. While this isn't as exciting as a copper construction, it's definitely more durable and less prone to rust, not prone to rusting at all. actually, to ensure longevity. This means you can pass it down to your kids who can pass it down to their kids and so on, making it the family trinket it was always destined it to be.
To keep it stable, it comes with ground stakes to secure it to the ground in case of slightly heavy storms and fast winds, and the whole thing is simple and straightforward to assemble with no tools. It takes less than an hour to put together, and by the time you're done, you'll already have birds lining up around the garden eager to see what you've got for them.
With a depth of 2.5 inches, there's plenty of space for the birds to take a quick drink and wash themselves down before heading off again, while the 28 inch height is neither too much nor too little. It's enough that it's still easy to spot in your garden, but not so high it distracts from everything else you've worked so hard to cultivate.
Should you need to move it, the bird bath is lightweight enough for simple replacement, and if you move on from your current house somewhere else, you'll be able to pack it away with ease before presenting it to a whole new crew of feathery punters.
It comes at a great and affordable price, and even if you don't own a garden, it'll blend it perfectly on larger balconies or similar outdoor areas that will have the local birds flocking to get a taste of that sweet refreshment you've got on tap and on demand. If you would like to upgrade your garden, checkout our guide to the best wind chimes.
Key Features:
Antique copper effect
Weather-resistant resin
No tool assembly
2.5" depth
28" high
Specification:
Brand

Gardman

Model

BA01281

Weight

10 pounds
Best Choice Products Pedestal Bird Bath




The Best Choice Products Pedestal Bird Bath is another excellent option for those looking to add a splash of style to their yard. The antique gold finish is classy without looking like it's trying too hard, while the plastic construction ensures excellent durability no matter what mother nature wants to throw at it.
At 3" high, it's one of the tallest options around, so birds who are scared of heights may not take kindly to it, but others surely will. The two birds sitting atop the bath will attract further company, so sooner rather than later you'll have quite the bird party on your hands, so we hope you've got enough water to go around.
As we descend to the base of the bath, the stem is tough and secure, and the base comes with a classical Fleur-de-Lis scroll accent, to add further touches of class and sophistication to your yard. With this in the garden, you'll have an excuse not to worry too much about keeping the lawn mowed, and the bushes pruned, as the bird bath speaks for your style.
It's super simple to put together with no tools needed and relying only on a screw-in style for maximum secureness. The birds also have pegs to keep them grounded and prevent them falling off when a big gust of wind rolls through town. For extra stability, you'll get stake pegs to keep it steady on the surface and save water spilling just before the party starts.
It may be a little too lightweight for some – but that's why the pegs come in useful – and this also makes it easy to move and transport if required. You can also purchase an extra anchor or two if you're really concerned about it flying away like Dorothy and her cows.
A fine combination of simple but elegant, it can help transform your garden from dull and drab to something you'd expect to see in fine manors in the English countryside. You can also add one of the outdoor speakers from our list.
Key Features:
Antique gold finish
Elegant design
Fleur-de-Lis accents
Durable plastic construction
32" high
Specification:
Brand

Best Choice Products

Model

SKY1908

Weight

5.28 pounds
Audubon Hanging Bird Bath




The best bird bath if you don't have the cash to splash (or the space for it) right now is the Audubon Hanging Bird Bath. It's suitable for easy placement whether or not you've got a yard and can fit as easily on a porch or from a hook outside the door as it could from a tree at the end of the lawn.
The shallow edges make it easy for birds to sit and have a quick sip, but there's still enough depth to allow them to wash themselves before heading off. Where? On a hot date, or maybe they're just bird bath hopping like the best of us. There are also ridges around the rim for better grip, because we don't want any smaller birds falling in and thrashing around, do we? If you feel like it, you can throw some pebbles into the center for weightiness during storms and to help the birds with their depth perception.
The durable polyresin construction ensures longevity, and like other bird baths it comes with a finish to make it look a lot more appealing that simple single-colored plastic would. The steel chain is sturdy and reliable with a powder coat resin to protect it from the elements and prevent chipping or peeling to keep the appearance consistent over the years.
Some people have complained about a strange smell when first using it, but this isn't present in all and even if it is, it'll fade over time so there's little and maybe nothing to worry about. It's also easier to clean than most other bird baths because of the simple design, and considering you'll likely need to clean it every day (yeah, it can be that popular) this is an excellent thing to hear.
Cheap and cheerful, you're birds will delight in the splashing action they can enjoy time and again and soon enough, you'll find yourself faced with an ever so slight dilemma of whether or not to invest in a secondary bird bath so the initial one isn't so crowded every day.
If that's the only dilemma you ever have to deal with though, we believe it's a pretty sweet conundrum to figure out. Make sure you also check out guide to the best outdoor solar lights.
Key Features:
Shallow edges
Durable polyresin construction
Weathered stone finish
Steel chain with powder coat finish
Decorative rim
Specification:
Brand

Audubon

Model

NA32350

Weight

2.85 pounds
VIVOHOME Antique Garden Bird Bath




Keeping with the fine antique theme, the VIVOHOME Antique Garden Bird Bath looks like it could have been fished out of the basement of some lord's house following extended neglect. It boasts much of the same qualities as its predecessors including a sturdy and durable construction that could fool some when looked at from a distance.
The water-resistant polyresin ensures longevity and also keeps it looking in top condition regardless of how bad the weather gets. The sturdy base is also on hand (or should that be on land) to keep it secure to the surface when the wind picks up, and for additional stabilization, you'll get handy ground stakes included to prevent any spillages and poor birds tumbling out halfway through their bath.
These pegs don't hinder its appearance and blend into the style marvelously and so well you'd have to look real hard to even notice them. The concave bowl is deep enough to hold a decent amount of water for easy bathing for the neighborhood bird and any special guests from out of town they invite round to marvel at the most gorgeous garden around.
Along with the basin, the rim is simple to grip, or at least it looks that way, we never got the chance to test it out ourselves without regular non-bird-shaped feet and everything. This ensures the birds stay stable when standing and don't fall in when they're not ready, because as far as we're aware they don't manufacture bird water wings yet.
You won't have any issues putting it together nor taking it apart for cleaning or transportation. It's also lightweight enough that it won't cause too much of a depression in your lawn but still boasts enough heft to not topple over at the slightest breeze. It's a little pricier than some of our other picks, but if you want to spend a little more, your bird bath will be the chirp of the skies for miles around, so we hope you've got enough bird feed to accommodate your coming guests. This also makes a perfect gift for gardeners in your life.
Key Features:
Water-resistant polyresin construction
Sturdy base
Concave bowl
Lightweight
Stabilizing ground stakes
Specification:
Brand

VIVOHOME

Weight

5.82 pounds
Birds Choice Bellflower Blue Bird Bath

The Birds Choice Bellflower Blue Bird Bath is a tough and robust option for anyone looking to add some extra color to their yard. The blue paint stands out against a sheet of greens, yellows, and reds, while the clay construction ensures durability and damage-resistance you won't always get with polyresin or plastic.
The glazed interior creates a sleek and smart look that provides a better reflection for more inquisitive birds looking to take a dip. The basin is also nice and deep to save you refilling it too frequently, and the height is easily manageable for simple cleaning that shouldn't strain you or need you to get on your tiptoes. The rim is also easy to grip for the birds, saving any falls or injuries, because you're barely getting by taking care of yourself right now, yeah?
Although it's sturdy once you get it out of the box, there may be some fears it doesn't survive the journey to your front door because of the ceramic construction. However, those who have had it delivered haven't had many if any issues with damages, so you can rest assured you're bird bath is in safe hands.
It is weighty though, so we'd advise putting it together as close to where you want to keep it as possible, especially considering the delicacy of clay. Once it's fitted and in place though, you shouldn't have any issues with it getting knocked over and breaking, and the screw-in system for basin and pedestal ensures better reliability than if it were just perched on top.
If you're looking for something that gives your yard that little extra pop, then this welcoming and bright bird bath is a superb option to pick and while it might be a little challenging to move from place to place, it's an awesome spot for the birds to hang out, take a bath, and have a quick drink before heading off, just like their very own local pool where they can socialize with old friends and new friends alike. Be sure to also check out our list of the best smart sprinkler systems for more great items like this. 
Key Features:
Glazed interior
Clay construction
Locks into pedestal
Sturdy
Grippable rim
Specification:
Brand

Birds Choice

Model

BCSE-BLUE

Weight

29.1 pounds
Sunnydaze Beveled Flower 2-Tier Bird Bath




Our final pick of the best bird baths around is the Sunnydaze Beveled Flower 2-Tier Bird Bath which is also our selection for the premium bird bath on the market. This is more than a simple bird bath, and instead, it is a bird bath water fountain with a submersible pump that will attract only the most high-class birds around.
Not that we want to discriminate though, and so do your darndest to encourage inclusivity for all birds who want to take a break and refresh, and there's no better bird bath to do that than this one. Despite looking like it's made of the finest stone cut from ancient mystical mountains, it's instead durable polyresin and fiberglass, which makes it easy to use and easy to move when needed while also limiting the chance of lasting damage.
Despite its fancy design, it's still easy to use, and the spin and lock design ensures stability and prevents damage should it get knocked over when the weather turns. At 28" tall, it should fit easily in any garden without being a nuisance, and even though there's a pump, it's not loud enough to scare off birds or distract you when you're trying to get some much-needed relaxation in the yard.
The pump is also replaceable, so if it fails or if you get a faulty one when it arrives, you need not consider this a loss. As for assembly, you'll find it's incredibly easy to put together and get working despite the multitude of features and its advanced design. While it's the most expensive bird bath we've selected, those looking to class up their yard will feel like the cost is more than worth it, giving you an elegant and sophisticated addition for your lawn.
If you're getting excited about the prospect of this arriving at your door within the next few days, then congratulations, you're officially an adult (cool or not is still up for debate) but at least you're an adult with a fountain bird bath you can show off to your neighbors and be the most popular guy around, at least in the eyes of the birds, anyway.
Key Features:
Durable polyresin and fiberglass
Built-in fountain and pump
Easy to use
Spin and lock technology
28" tall
Specification:
Brand

Sunnydaze Decor

Weight

19.6 pounds
Sign Up Now
GET THE VERY BEST OF GEARHUNGRY STRAIGHT TO YOUR INBOX