Best Answering Machines In 2022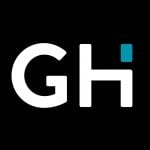 This product guide was written by GearHungry Staff
Last Updated
July 9, 2019
GearHungry Staff
GearHungry Staff posts are a compilation of work by various members of our editorial team. We update old articles regularly to provide you the most current information. You can learn more about our staff
here
.
GearHungry may earn a small commission from affiliate links in this article.
Learn more
In this new era of mobile devices, the need for answering machines may not be regarded as a necessity, especially by the younger generation. There are, however, many individuals that make use of such devices since they find modern appliances to be a little too new-fangled. Reliance on the landline will demand an answering machine that can record and store messages while you're away, allowing you to play them back whenever you find it convenient. Our team of experts has explored the various answering machines available on the market and selected only the best answering machines from the hundreds of models inspected. For each product, we also discuss and analyze the elements that make each product stand out from their competition.
The Best Answering Machine
PANASONIC Phone System With Answering Machine
The best answering machine model on our list is the Panasonic Phone System. This is a cordless phone system which is sold together with an answering machine. This landline handset developed by Panasonic is a device which can accommodate up to 150 different numbers. It features a one-touch call block system which works on the cordless handset as well as the phones base unit. Generally, the identity of your caller can be mentioned in either English or Spanish, depending on your preference. The phone possesses a large and easy-to-read message counter which instantly informs you of how many messages you've received from callers. These messages can be viewed on the elegant cordless base unit of your phone's system.
The Panasonic answering machine has an LCD screen which can operate in any light without any issues. This backlit LCD works in combination with the amber backlit keypads to enhance the readability of the user at all times. You will need up to seven hours to fully charge this phone system, and once it is fully charged, it can be operated for up to ten hours. If you wish to block annoying telemarketers, bothersome callers or some robocalls, this phone system allows you to do that and more. It has a dedicated Call Block Button which registers up to 150 numbers for blocking, and it can be used while the phone is in use. For optimum usage, this device is expandable to six handsets, which is why several families love it. For more great products like this, check out our guide to the best office phones.
Key Features:
One touch telephone call block
Bi-lingual caller id
Quick-read message counter
High-contrast displays & keypads
Specification:
Brand

Panasonic

Model

KX-TGD532W

Weight

11.2 Ounces
AT&T (1740WH) Digital AnsweSystem Answering Machine
AT&T is a well-known brand responsible for the design and distribution of high-quality phone systems, which deliver outstanding performances and are also very durable. Their 1740WH Digital AnswerSystem is one of such amazing products; thus, we have included it to our list of high recommendations. This phone is a digital piece of calling equipment responsible for the recording of all incoming messages and outgoing announcements thanks to its inclusive microchip. For more reliable performance, the device uses a tapeless operation system, and this feature allows the user to gain access to messages easily, and also delete and save them as they please.
The AT&T AnswerSystem is white in, and it delivers up to 60 minutes of digital recording time to users. It doesn't use any batteries for its operations; thus you can still make calls and receive messages when there is a power failure. Every letter received is played back to you whenever you're ready with the date and time announced before the message is played. This phone can operate on three different levels; in French, English, and Spanish. All mail and letters can be listened to remotely thanks to the AnswerSystem's remote access feature. Get this device for your home and experience the best sound quality when placing calls, and also enjoy how easy it is to playback messages from friends and family at any time.
Key Features:
60 minutes of digital recording time
Message Guard memory
No batteries required.
English/Spanish/French setup menu
Specification:
Brand

AT&T

Model

1740WH

Weight

8 Ounces
AT&T CRL82312 3-Handset Answering Machine
Another brand from AT&T we have great belief in is the AT&T CRL82312 Handset and Answering Machine. Featuring an XL display, a visual ringer and backlit buttons which enhance visibility, this is the best answering machine for technology enthusiasts and individuals in need of an affordable answering machine unit for their homes. It features an extra-large display and makes use of the DECT 6.0 digital technology, which is one of the modern technologies around. This machine works perfectly with the AT&T cordless headset, and it has a memory that accommodates up to 50 different names and phone numbers.
Included in the packaging is a user guide which customers can read with ease to comprehend the functioning of their phone. The setup of this unit is straightforward and doesn't demand a lot of time. Some of the many benefits offered by this answering machine unit include its unprecedented range, sound clarity and long-range coverage and noise-filtering which takes away all distortions and background noises during your call. This handset has undergone countless tests, and it has come out to perform 45 percent better than all other competing models from other brands. For your individual's hearing needs, you can choose from four preset audio profiles and also make use of the equalizer setting to customize the treble, bass, and natural tones of your calls. It also makes a useful housewarming gift for your friends and family.
Key Features:
DECT 6.0 digital technology
Extra-large LCD
Extra-large buttons with backlit keys
Expandable to 12 handsets
Specification:
Brand

AT&T

Model

CRL82312

Weight

6.1 Ounces
VTech CS6649 Corded/Cordless Phone System
The introduction of technology has allowed for the emergence of various companies, each of them delivering an unusual yet very essential service. VTech is one of such innovative brands, and their CS6649 Answering System-Caller ID machine is one of their technological solutions to problems humans face every day. For those of us who do not rely on mobile technology such as phones and tablets, the landline is one of our primary communication sources, as it enables us to relate to various people from across the globe. There are, however, moments where we cannot be present to answer a call or take a message, and we would love to have such signals recorded for us until we come back home. The need for such a device gave rise to the manufacture of this answering machine system.
The VTech phone system, like many others before it utilizes the DECT 6.0 technology, which is an advanced system meant to deliver enhances sound output to customers no matter where they may be. It operates in different modes and also makes available a quiet mode which can be activated when the user doesn't wish to be disturbed. If you want to store the number of your parents of your friends, you can do so thanks to the phonebook memory of this gadget which is known to accommodate up to 50 names and numbers. With this handset and answering machine, you will never have to worry about missing a phone call or an important message again. This unit is expandable and can work with up to five different handsets using a single phone jack. To make optimum use of this device, one will have to charge the machine for a total of 16 hours before they start to operate. One of the reasons why many customers love the VTech unit is because it uses a power saving technology known as the ECO mode, and this helps in conserving energy.
Key Features:
Caller ID/Call Waiting
Handset and base speakerphones
Quiet Mode
ECO mode power-conserving technology
Specification:
Brand

VTech

Model

CS6649

Weight

1.5 Pounds
Panasonic Expandable Cordless Phone System
Of the countless Panasonic Phone Systems available on the market, the KX-TGC2205 model is the best one yet! This system comes with an answering machine that has a high contrast display, a call block function, and user-friendly keypads, which make its operations more exciting.
The KX series of Panasonic phones is one of their latest collections and a fascinating one at that. This unit comes in silver and black options and can register up to 30 different contacts at a time. It features a 1.6-inch cordless handset which offers a high-quality display. The touch buttons and keypad feature a soft touch system which makes readability a breeze. On the phone's base unit, one can assign pre-programmed ringtones to the numbers on their phonebook to enable users to identify callers before they answer. Other features of this answering machine include nine different speed settings and a handset to handset intercom. Make communication easy for both you and your friends with this impressive answering machine. Perfect to have on your home office desk.
Key Features:
Easy telephone call block
High-contrast displays & keypads
Telephone ringer ids
Intelligent eco mode
Specification:
Brand

Panasonic

Model

4.3 ounces

Weight

1 Pound
Amplicom AB900 Amplified Answering Machine
We recommend the Amplicom Amplified Answering Machine for every home because it is an incredible machine and it delivers an excellent performance which is loved by many customers all across the globe. It is the best answering machine and an excellent landline telephone accessory which supports all functions of your landline phone system.
This answering machine is purely spectacular in function. From its external structure to the internal functioning, this machine comes with an understandable user guide and amazing talkback features that make usage of the phone exciting. The setup of this answering machine is easy thanks to the simple instructions included in the user guide. The Amplicom answering machine features a day and time stamp, and it offers a digital recording time of twenty-four minutes with attached flash memory for storage. Hear the words of your loved ones clearly by making use of the amplified sound feature which delivers a maximum volume of 40Db. Other features of this device include its R11 jack, one-touch playback which has the skip, pause, erase and repeat messages elements and a double-digit LED display message counter. It will look great on your standing desk.
Key Features:
One-touch playback that comes with a pause and skip features
Double-digit LED display message counter
Clear and simple setup instructions
Easy to use guide with talkback features
Specification:
Brand

Amplicom

Model

AB900

Weight

9.8 Ounces
Clarity E814CC Corded/Cordless Combo With Answering Machine
The final product on our list is designed and built by clarity, a brand that is known for the design and manufacture of hi-tech, heavy duty, and mainly innovative communication systems. Their corded/cordless combo system comes with an attached answering machine that is going to help you record and save the messages you won't be available to listen to immediately.
The Clarity E814CC offers a smart communication solution that helps seniors live more engaged lives by communicating with friends and family. Their answering machine delivers over 50 years of technology expertise and communication know-how. This device allows the user to store up to 40 contacts with ease and offers the best sound playback with every call you make. Keep in touch with those you love at all times and share memories with all your old friends while sitting on your massage chair in the comfort of your home.
Key Features:
Mute option available
Extra-large LCD
Extra-large buttons
Visual ringing indicator
Specification:
Brand

Clarity

Model

CLARITY-E814CC

Weight

3 Pounds
Sign Up Now
GET THE VERY BEST OF GEARHUNGRY STRAIGHT TO YOUR INBOX