Best Amazon Prime Day 2021 Sales and Deals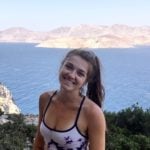 This product guide was written by Chloe Matthews
Published
October 6, 2020
Chloe Matthews
Based in Austin, Texas, and bred in the Midwest, Chloe joins our team with a background in Health and Human Physiology, team management, and a wealth of customer service knowledge. After years of personal writing and journaling, her enthusiasm for the outdoors, travel, and continued learning has brought her to a professional journalism career. Chloe is an avid rock climber, currently enjoying the Texas limestone bluffs, and a passionate, lifelong runner. When she's not seeking sunshine outdoors, you can find her reading history books, volunteering at running events, or working on her latest automotive project.
GearHungry may earn a small commission from affiliate links in this article.
Learn more
After being pushed back from the usual July date due to Covid-19 interruptions, Prime Day is landing just in time for Halloween and first-draft Christmas lists. It's the final day of Amazon's annual blow-out, and things are selling out fast. Get your slice of the deal pie stat!
The Best Amazon Prime Day Sales and Deals
Prime Day Deal: $31 Off!
Echo Dot is the ultimate home helper. Marketed as having ten of thousands of skills, you can control the stereo, hear the news, make calls, schedule appointments, keep grocery and to-do lists — you name it. The Echo Dot can help you daily. This smart home device is useful and understated, blending into the background until lighting up at your command. Don't pass on an Echo Dot this Prime Day.
Echo Show 5 Smart Display with Alexa – Stay Connected with Video Calling


Prime Day Early Deal: 50% Off
The Echo Show 5 pairs Amazon's Alexa with a 5.5-inch smart screen. Through voice commands and touch-screen capability, you stream all forms of video content, navigate lists and calendars, prompt apps, ask Alexa any questions, and connect through video chat with loved ones.
What else? The Echo Show integrates with your smart home controls to provide you with security camera optics as well as lighting and temperature control. The sleek, compact face displays a clock face or photos of your choice when dormant. And if you want more privacy, turn off the microphone and cover the camera with its built-in shutter. Oh, and it's available in charcoal and sandstone colorways.
Amazon eero mesh WiFi System

Prime Day Deal: $75 Off!
Working from home while your child's plugged into remote learning has put a strain on your WiFi capacity. Solve the issue with the Amazon eero mesh WiFi system. The Amazon eero WiFi router set will replace your home's current router and offer the same benefits as a WiFi extender. The system works with your current internet provider, connecting to the modem and expanding WiFi signal (and strength) throughout your home. The three-pack covers 5,000 square feet with the option to add more.
No more buffering; jump on a WiFi extender this Amazon Prime Day.
All-New Insignia NS-43DF710NA21 Smart 4K UHD Fire TV Edition

Prime Day Early Deal: 33% Off
Insignia's collaboration with Amazon's Fire line of technology brings live TV-capability and traditional streaming content to your home with 4K ultra HD quality.
Control this 43-inch Smart 4K UHD – Fire TV Edition smart TV with verbal commands thanks to its Amazon Alexa-integration. The smart technology calibrates to your voice and trends and features automatic software updates.

Prime Day Deal: $70 Off!
Perhaps Amazon's fastest-selling item, the Fire HD 10, is going fast. We're early into day 2 and the 32GB option is already back-ordered.
But don't sweat, the 64GB is $70 off MSRP. It's 2.0GHz octa-core and 2GB of RAM makes it 30% faster than the previous Fire. The battery lasts up to 12 hours and the USB-C means it charges quickly.
It's Alexa-enabled, WiFi capable, and has a selfie-camera for photos and video.
Kindle Paperwhite – Now Waterproof with 2x the Storage – Ad-Supported


Prime Day Deal: $45 Off!
The Kindle Paperwhite is almost entirely back-ordered as of this morning. ALMOST. Still available is the 8GB paperwhite, which is sold out of all but one color.
It's waterproof, Audible-enabled, and the thinnest, lightest Paperwhite made. Check out its glare-free display, battery life that lasts weeks on a single charge. Pair it with headphones or speakers via Bluetooth to listen to your audiobooks.
All-New Fire HD 8 Kids Edition Tablet
Prime Day Deal: $60 Off!
Remote learning makes it necessary to have a tablet or computer available to your children, especially if you're working from home. The Fire HD 8 Kids Edition Tablet poses a superb solution.
This back-to-school tech gadget offers 32 GB built-in storage that's expandable up to 1 TB. The kid-proof case comes in three colorways — blue, pink, and purple. To sweeten the deal, Amazon's backed this kiddo Kindle Fire with a 2-year worry-free warranty.
Your child's growing brain will devour audiobooks, videos, and games. Worry no more about your kid's sticky hands on your work tablet. So give them (and yourself) the gift of a Fire HD 8 tablet this Prime Day.
Garmin 010-01689-00 Forerunner 35 Easy-to-Use GPS Running Watch

Prime Day Deal: $65 Off!
Garmin's Forerunner 35 is a runner's delight and a sharp-looking one at that. The user-friendly GPS capability is but one of many features that this fitness tracker has to offer. In addition to distance, speed, and location tracking, the Garmin keeps tabs on your heart rate 24/7, tracks your steps, calorie expenditure, workout duration, and even reminds you when you've been still for too long.
Connect to the Garmin dashboard via the app to upload your data, join in on group challenges, and receive feedback on your health data.
Sony XB950B1 Extra Bass Wireless Headphones with App Control

Prime Day Deal: $85 Off
If earbuds aren't really your vibe, consider Sony's exquisite Extra Bass Wireless Headphones. The classic over-the-ear design pairs well with Sony's advanced technology – not only does this set have Bluetooth capability, it's NFC-enabled, too. The integrated mic means that you can take calls hands-free.
The pair boasts 18 hours of battery life on a single charge, which takes approximately 4 hours. Control your settings via Sony's Headphones Connect app and explore precise, voluminous bass with this headset.
JBL LIVE 300 – Premium True Wireless Headphone




Prime Day Deal: $50 Off!
JBL's LIVE 300 True Wireless Ear Buds are minimalistic but mighty. The LIVE 300 pair showcases the best that JBL has to give: ambient aware technology lets you flow seamlessly between being absorbed in your music to touching base with your surroundings. The Bluetooth talkthru feature allows you to carry on phone calls through the earbuds.
The battery life is an impressive 20 hours – that's 6 hours of playback plus 14 hours of juice from the charging case. Pop them in the case for 10 minutes for 1 hour of playback. So, to all of you busy bodies, fitness freaks, and urban nomads, what are you waiting for? The bargain on these buds won't last long.
Ring Video Doorbell Pro, with HD Video, Motion Activated Alerts, Easy Installation

Prime Day Deal: $80 Off! And a FREE Echo Show 5 with Purchase.
The easy-install, 1080p HD video doorbell gives you eyes, ears, and speech through your phone, tablet, or Amazon Echo. Customize your security monitoring, get notified with motion detection alerts, and let Alexa answer the door through the Ring Doorbell.
Purchase now and get a free, fully-compatible Echo Show 5!
iRobot Roomba 675 Robot Vacuum




Prime Day Deal: $30 Off!
Don't let your hectic schedule keep you from cleaning up after your beloved pets and kiddos. A robotic vacuum cleaner takes a load off, and the iRobot Roomba 675 offers what you're looking for in a smart vacuum. With voice assistance, dual-surface brushes, and smart technology, you can rest easy with clean floors, no matter where you are.
Trust us — a new smart vacuum should hold a place on your Prime Day wishlist. Treat yourself!
Instant Pot Duo Crisp Pressure Cooker 11 in 1 with Air Fryer, 8 Qt



Prime Day Deal: $60 Off!
It's both an Instant Pot and an air fryer! This multicooker is flying off the shelves, now with only a couple of options remaining. Take advantage of its 11-in-1 cooking programs and lightning-fast cooking. Get your Holiday cooking off to the right, stress-free start.
LifeStraw Go Water Filter Bottles




Prime Day Deal: $18 Off!
Life Straw has been amongst the best-deals and top-selling Amazon Prime Day items for a couple of years. This year, the original straw sold out by day 2. But don't worry! There are still a few LifeStraw Go bottles left. They offer the same functionality plus a handy bottle and attaching carabiner to keep you on the move.
The filter removes 99.9999% of waterborne parasites and germs without any chemicals. The 2-stage filter is so thorough that the water comes through clean, fresh, and without any aftertaste. These bottles normally retail for a lot more than today's price. Jump on it!
LG PuriCare Mini – Ultra Quiet Portable Air Purifier

Prime Day Deal: $53 Off!
Air purifiers are hot commodities, and a unit that goes with you in the car, to your desk, or wherever you do is a coveted luxury. The LG PuriCare Mini is a portable, lightweight air purifier, controlled via Bluetooth and the LG PuriCare Mini app. A dual inverter motor and twin tornado dual fan power this air-purifying powerhouse. Air purifiers are easy tools to clean what's not visible in your personal space. Look for the LG PuriCare Mini on Amazon Prime Day.
Sign Up Now
GET THE VERY BEST OF GEARHUNGRY STRAIGHT TO YOUR INBOX