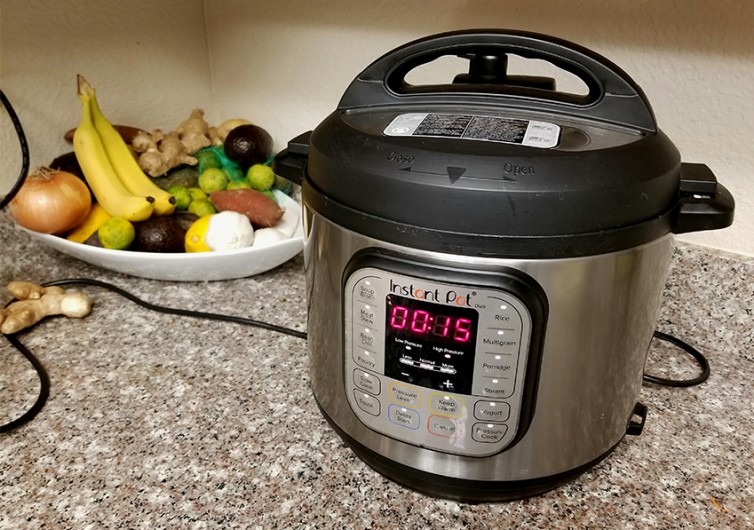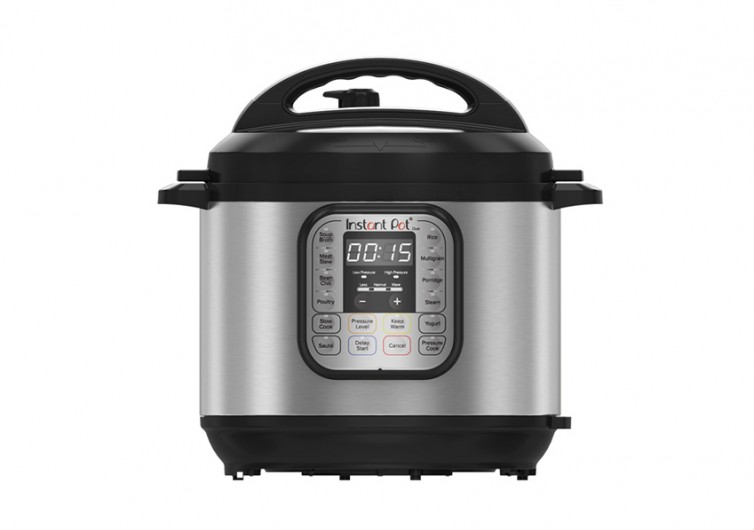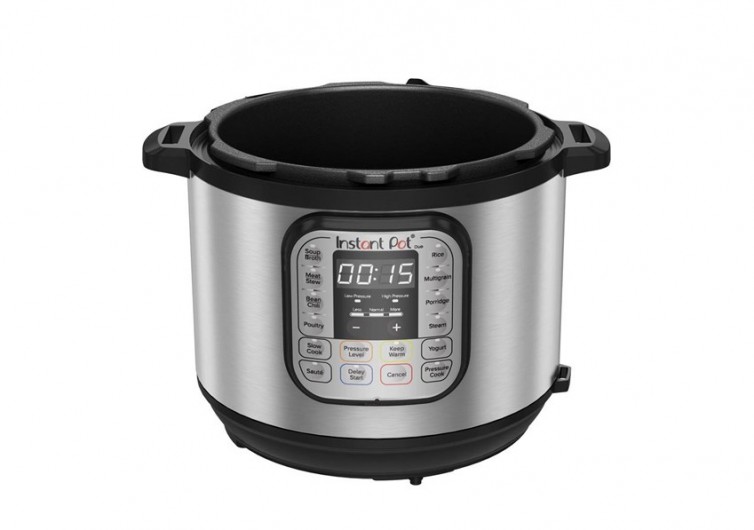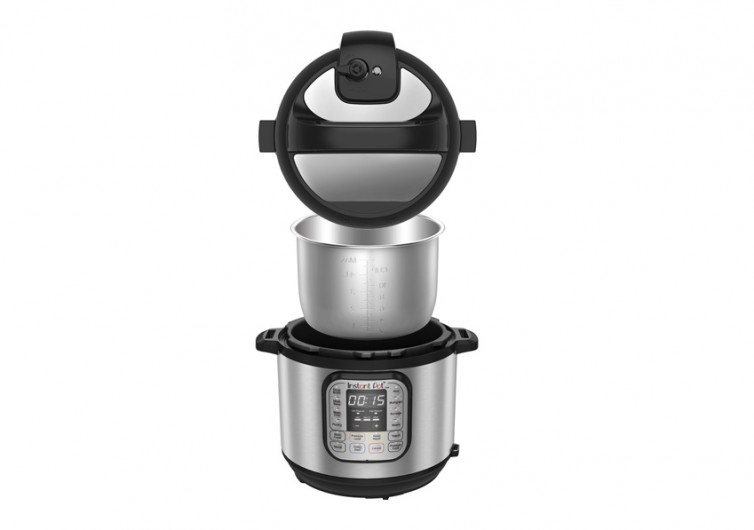 GearHungry may earn a small commission from affiliate links in this article.
Learn more
Meal Prep Stress? Instant Pot Duo Handles the Pressure
You're probably aware of Instant Pot by now — as the market for kitchen gadgetry like slow cookers and pressure cookers swells, Instant Pot has established itself at the top of the popularity contest with its affordability and broad product stable. As more and more people teeter on the brink of "too busy to cook," and cooking technology evolves to do more of the work for us, the big questions are: a) does it work? And b) what does it do? I found out by pushing an Instant Pot Duo 6-quart multicooker to the limit for nearly a year for this review.
When I first unpacked my 6-quart Instant Pot Duo in the summer of 2020, I didn't think anyone had used a pressure cooker since 1977. Now, I fire up the Duo almost every day. Read on to learn what Instant Pot Duo is all about.
Specs: Anatomy of a Pressure Cooker
Instant Pot offers a wide range of multicookers, but the Duo is by far its most successful entry.  The "7-in-1" appliance combines the capabilities of a pressure cooker, saute pan, steamer, slow cooker, rice cooker, food warmer, and yogurt maker. It features 14 "smart programs" which let you cook staples (rice, beans, etc.) with one touch of a button and is ready to handle all your stand-by recipes.
To suit your specific needs, you can get the Instant Pot Duo in a 3-quart, 6-quart (tested for this review), or 8-quart size. One-thousand watts power the 6-quart version. It weighs almost 12 pounds, has a three-prong 120-V plug, and comes with a 12-month warranty, a steam rack, and a "starting guide" written to help orient multicooker newbies.
Use: How the Instant Pot Duo Works
The easiest way to use the Duo is to use one of the "smart programs," or one-touch functions. Let's say you want to prep 4 cups of dry red kidney beans for a recipe. Instead of soaking all night, they'll be ready in less than an hour. Just rinse and drain your dry beans, pour them in the pot with water at a 1:2 ratio, seal the lid and push "Bean/Chili." Instant Pot's microprocessor handles the rest.
To me, this is Instant Pot's most important power: the ability to compress an all-night process into a single button touch and 1 hour of completely ignoring it.
The pot's timer signals you to stop ignoring it when your food is done cooking and begins to decompress. You can either let it decompress naturally or use the toggle switch to let off steam yourself (and save precious time). I will say that figuring out when to flip the switch takes a little trial and error — at times, I've been too impatient and ended up with crunchy beans or hard potatoes.
The multicooker's smart programs work great for straightforward prep, but cooking your own recipes is easy, too. I've prepared green chili stew in less than an hour, locally-harvested beef pot roast in 90 minutes (yes, 90 minutes — it's not fall-apart soft, but it is highly tender), and barbeque jackfruit in 30.
There's too much more to talk about here, but the starting guide included with the pot is a worthwhile primer, and ample information is available through a quick Google search.
Implications: What It Means In Your Life
Put an Instant Pot Duo in the right hands, and eating healthy gets really easy. 1) I found the 6-quart pot has plenty of capacity for meal prep. 2) I no longer eat canned food because it was easy to prep dry staples. And 3) I eat a lot more salads and veggie sides because I could set-and-forget main courses.
It's worth noting that the Instant Pot Duo is not a small appliance. At about 1 cubic foot and almost 12 pounds, the 6-quart model cuts a substantial countertop footprint, so only buy as big a pot as you need. If you have a small family like me (girlfriend and dog), the 6-quart will keep you well-stocked. Instant Pot recommends the 6-quart for up to a family of five, which seems reasonable for everything except intensive meal prep.
Concerns: The Not-So-Good, the Bad, and the Ugly
Be aware, not every Instant Pot unit functions perfectly — though it's relatively rare, the multicookers sometimes malfunction. Users have reported quality control issues in sealing and electrical components, but I've never experienced an issue with my unit. I'd recommend simply testing the functions right out of the box (and there's always the 12-month warranty).
Finally, a working pressure cooker is a highly-pressurized container. Familiarize yourself with operation and safety thoroughly: you don't want your one-touch dinner to turn into a soup eruption.
Dinner's Ready! Purchasing the Instant Pot Duo
Instant Pot lists the 6-quart Duo multicooker at $80 MSRP. It's also available at many top retailers. Getting used to the 7-in-1 appliance can be an adjustment, but it's a great bang for your buck if you're into simplifying your cooking process and fortifying your nutrition.