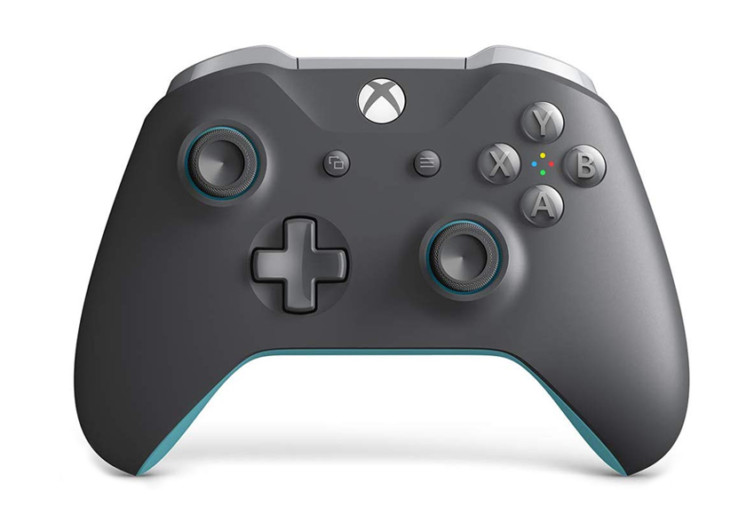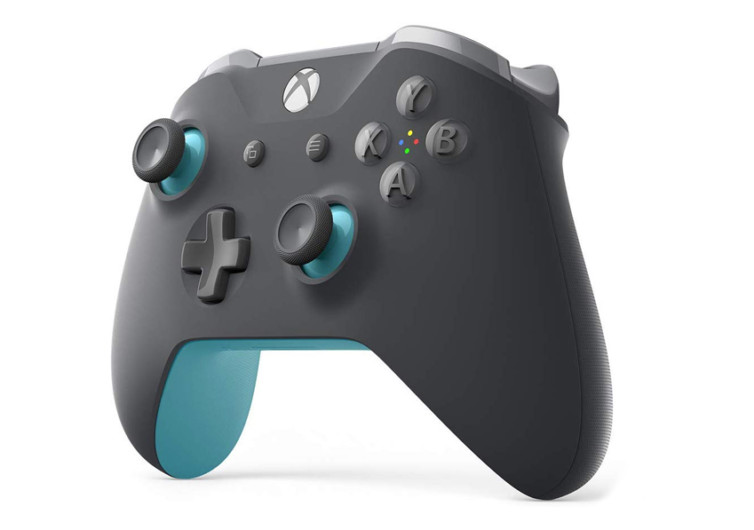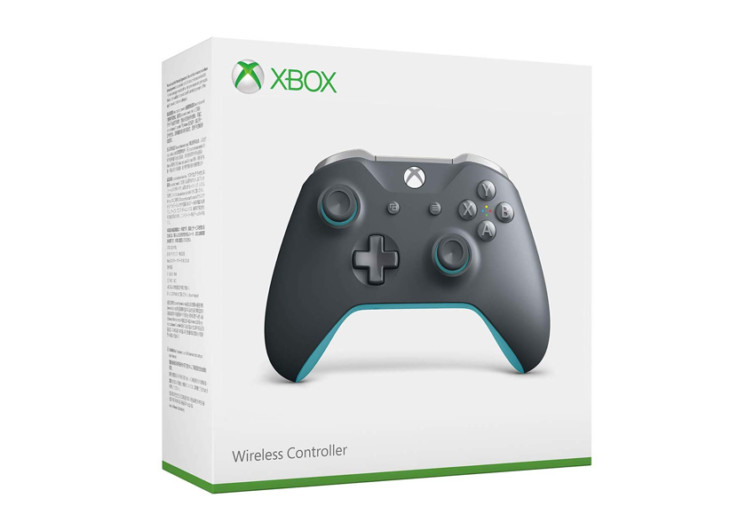 GearHungry may earn a small commission from affiliate links in this article.
Learn more
Xbox One Wireless Controller Grey & Blue
There's not much to say about this grey and blue controller from Microsoft. Designed to be as responsive as the other Xbox One wireless controllers but with a matte-like, super-simplistic finish, the new Grey and Blue is what eccentric gamers would want to have in their hands.
Its dark grey chassis provides the same framework for the Xbox's now-ubiquitous game controls layout. But what promises to be an interpretation of contemporary design philosophy is actually an epitome of unparalleled fun, thanks to the integration of a light blue back panel that looks more like candy-colored blue than a more serious royal blue contender. Regardless, the addition of light grey accents provides the necessary transition from dark to light.
The Grey and Blue come with enhanced game controller grips, ensuring you've got exceptional control of your gameplay and allowing you to blitz your way across missions. Gone are the days when you cursed yourself for missing a critical point in the game just because your fingers 'slipped'. There's never a moment that the palm side of your thumb will ever feel achy.
The new Grey and Blue Xbox Wireless controller works on all desktop and laptop PCs and tablets using the Windows 10 platform, just in case you don't actually have the Xbox One game console. This gives you exceptional versatility, ensuring you get to enjoy all of your favorite games when bringing your Xbox One game console is simply out of the question. You'll never miss a second of that all-important game you've been wanting to finish all this time. Turn office breaks into opportunities to finish a mission you've been stuck in for decades.
In case you're not convinced about the current layout of the Grey and Blue, you can always change it to your liking. It even comes with a 3.5 mm port to plug in your favorite gaming headset. Too bad it's not wireless.
The Grey and Blue Xbox Wireless Controller are not just for your gaming console. It is an intuitive Xbox One accessory that turns your ordinary PC and tablet into a venerable Xbox-like gaming rig.