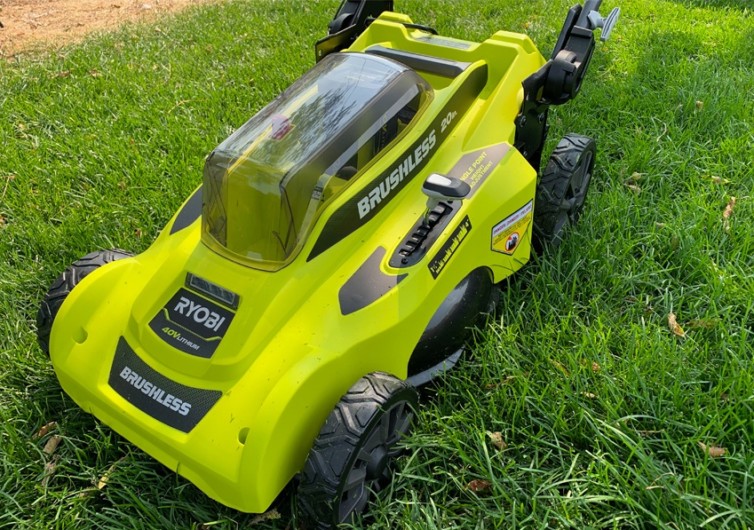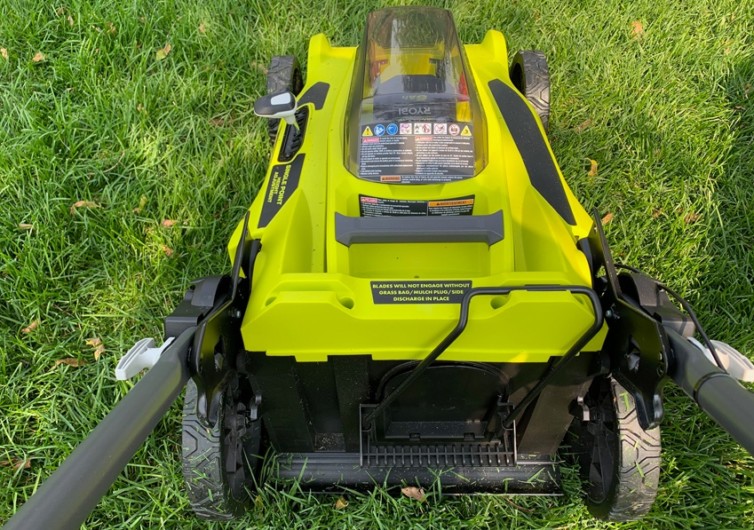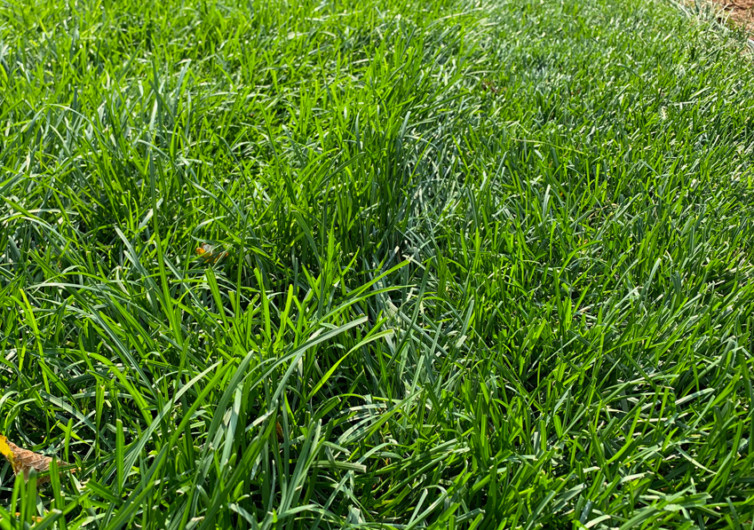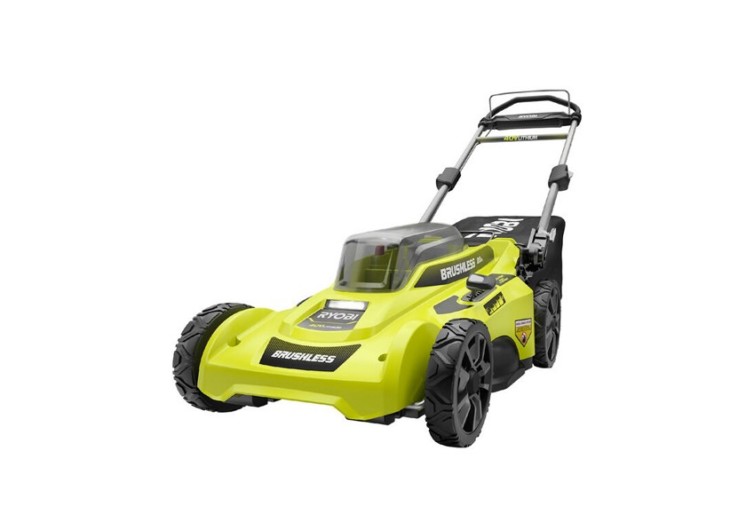 GearHungry may earn a small commission from affiliate links in this article.
Learn more
Ryobi 40V Brushless Push Mower – Greener Lawn
If you need to mow a lawn and hate the mess, smell, and noise of gas lawn mowers, an electric, battery-operated lawnmower might be in your future. I put a Ryobi cordless lawn mower to the test for this review.
This spring, I decided to use my COVID quarantine time to landscape my backyard in Denver. That meant ripping out a bunch of weeds, moving a fence, and installing a sprinkler system. And with all that came about 800 square feet of sod. I needed a lawnmower.
After a month, I realized that my old reel mower just wasn't doing the job. So I bit the bullet and laid down some cash to buy a brand new Ryobi 20 in. 40-Volt Brushless Lithium-Ion Cordless Battery Walk Behind Push Lawn Mower. It came with a  6.0 Ah battery and a charger.
These are my impressions.
Ryobi Brushless, Battery Lawn Mower Review
Opening the box of the ry401110-y lawnmower, I was surprised. Once I removed the wasteful styrofoam and cardboard packaging, I realized that most of the mower's assemblage was already complete. I literally lifted it from the box, moved the handles into position, and pulled out the battery, bagger, and a plastic block you can put in place to use the mower as a mulching push mower.
It took me about 5 minutes to get the mulching attachment in place and put the battery on the charger. And in the time it took me to cook dinner, the battery was fully charged.
Time for the first mowing.
Mowing With an Electric Lawn Mower
My lawn is about 800 square feet, much smaller than Ryobi's claimed ability to mow a half-acre without a recharge.
To start this mower, you simply put a small plastic key in position, drop in the battery, push a button, and pull a handle. You do the last two steps at the same time, which is simple and intuitive.
Immediately, the blades started spinning, and I was pushing the light mower across my overly long grass.
The mower easily cut the bluegrass that was a couple of inches longer than it should have been after a week of neglect. And most impressively, it was incredibly quiet.
My dog is frightened by our vacuum. But she poked her head inquisitively out the back door as I mowed and laid down on the deck to watch my progress. The quiet hum of the mower was easy to talk over as my wife walked out to check my work.
And the work, well, looked good. The mower cuts quickly as long as you don't push it faster than an average walking pace.
After using the mower about five times, I've seen consistent, clean cuts. The mower does sometimes miss a few blades here and there, but it's easy to go back and touch up any errant grass.
Ryobi 20 in. 40-Volt Brushless Lithium-Ion Cordless Battery Push Lawn Mower
Ultimately, I'm really happy with my purchase so far. In several uses, I have not yet had to recharge the battery.
For small lawns, an electric lawn mower is a no-brainer. And the convenience of a battery-powered mower makes it a clear win over a corded mower. While I don't have a large yard to test it on, it seems to me that Ryobi's claims of handling a half-acre at a charge are likely true.
The plusses to me are tremendous. The mower is very quiet, so much so that I'd not hesitate to use it at night. It cuts clean and mulches well, which I prefer to bagging (sorry, I haven't used the bagging device. I don't want a bunch of grass clippings but will update this in the fall when I clean up leaves).
And maybe best overall, it doesn't dump pollution into the atmosphere. Yes, it requires electricity to run. But compared with traditional gas-powered mowers, it produces in a tiny fraction of the emissions and doesn't contribute to Denver's poor air quality.
For those considering an electric mower, I'd say don't hesitate. This mower works like a champ, carries a 5-year warranty, and is easy to push and fold up for storage.
Grab one for $299 MSRP and get mowing for a — literally — greener lawn.
Specs Below
Brushless motor delivers gas-like power
Charge time: 4 hours
Maximum cutting height: 4 inches
Battery run time: 48 minutes
7-position, single-point height adjustment from 1.5 to 4 inches
Load sensing technology maximizes power and efficiency
6.0 Ah high-capacity battery for extended run time
Easy-lift lock-and-release bagger for single motion bag removal
Collapsible telescoping handles for compact storage
3-in-1 mulching, bagging, and side discharge capability (side discharge accessory sold separately — model AC040VSD01)
High-intensity LED headlights
On-board battery storage compartment for easy battery exchange
5-year limited warranty (tool), 3-year limited warranty (battery), 90-day no-risk satisfaction guarantee
Up to half-acre per charge