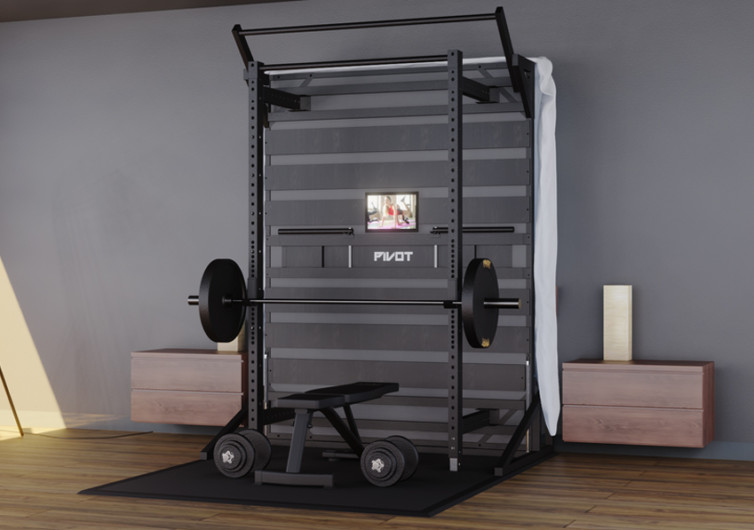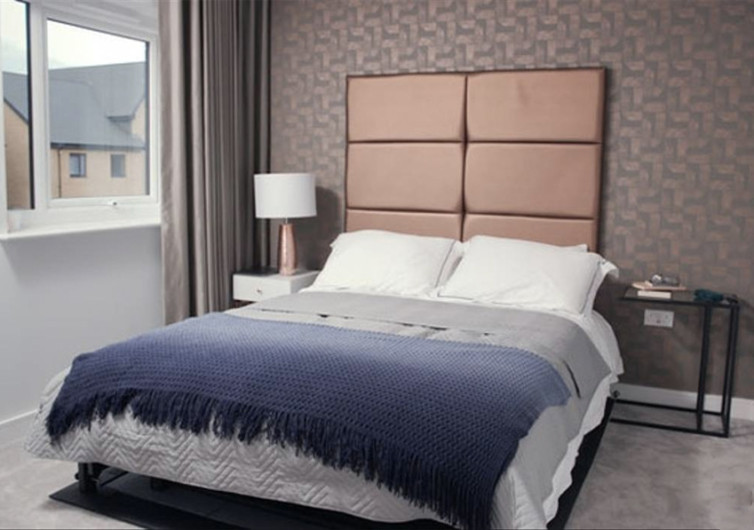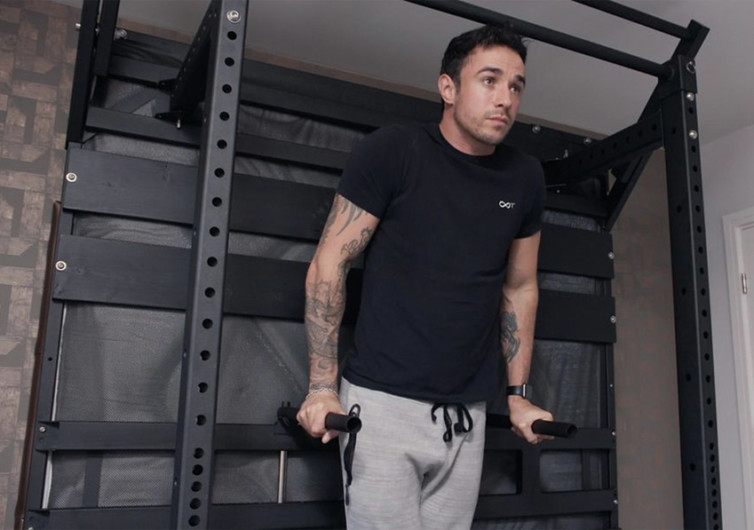 GearHungry may earn a small commission from affiliate links in this article.
Learn more
PIVOT Bed – From Bed to Home Gym in a Snap
Most of us don't have the luxury of extra space for a home gym. With gyms closed across the country, many of us don't have anywhere to go right now, either. The folks at PIVOT are trying to provide options to change the ballgame of gym equipment for your home. Their newest product is the PIVOT Bed, a bed that transforms into your home gym, saving you space and allowing you to work out from the comfort of your bedroom.
 The Bed
The PIVOT, inspired by the classic space-saving, fold-up Murphy bed, is rather unassuming in its form. The PIVOT Bed is not flimsy or uncomfortable like many Murphy or wall bed frames; it's supportive. Your new home gym won't take anything away from your beauty sleep. Guests will have no idea you have state of the art fitness equipment hidden in your bedroom.
The mattress doesn't come with it, but the frame works with standard full and queen-sizes. If you have a particularly thick mattress, double-check the sizing to ensure it is compatible.
The PIVOT
When it's time for your morning workout, simply lift your bed and set up what you need. To avoid straining before you're warmed up, the PIVOT bed comes with gas struts to assist your lift. Once you've got the bed raised, it locks into place and operates as a freestanding device.
To create a versatile home gym, this PIVOT Bed features:
Twin fold-out arms
Telescoping feet
A cross-brace that doubles as a pull-up bar
Westside hole-spacing in the bench press area
Two 3-inch by 2-inch 11-gauge steel uprights
Every piece of this setup is laser-cut and covered with a premium powder coating to match the bed.
Worried about working out on your carpet? Not a problem. There is a patent-pending flooring system included with the PIVOT bed. The first layer is to spread out the weight and wear on your existing flooring so you can get that security deposit back. The second flooring layer feels more like the traditional rubber mats you'd find on a gym floor.
Worried about hitting the ceiling? At full pull-up bar extension, the apparatus needs seven and a half feet of clearance, which works with most standard nine-foot ceilings. The under-bed space also doubles as storage for your bench, barbell, foam roller, and other items for your workout.
The Total Bed Gym
You can't beat a home gym in your bedroom. The PIVOT bed saves space, is stable, and allows you to bring the gym to your home without needing to squeeze equipment in the corner of your living room or give up precious garage space. Without the hassle and traffic of a gym commute, the financial commitment of a monthly gym payment, looky-loos, or other excuses — you're primed for regular workouts and no excuses.
If the PIVOT bed seems like the answer to your home gym needs, you can pre-order on Indiegogo and have a PIVOT bed on your doorstep in March 2021 for $1212. A pretty penny up front, but with an average gym membership costing $58 per month, it pays itself off in a year and a half, making it a sound, qualified investment, especially if gym costs are higher in your area.