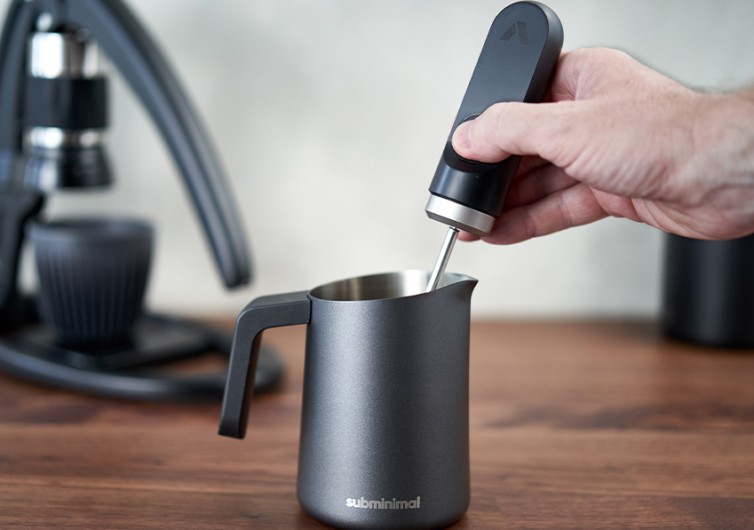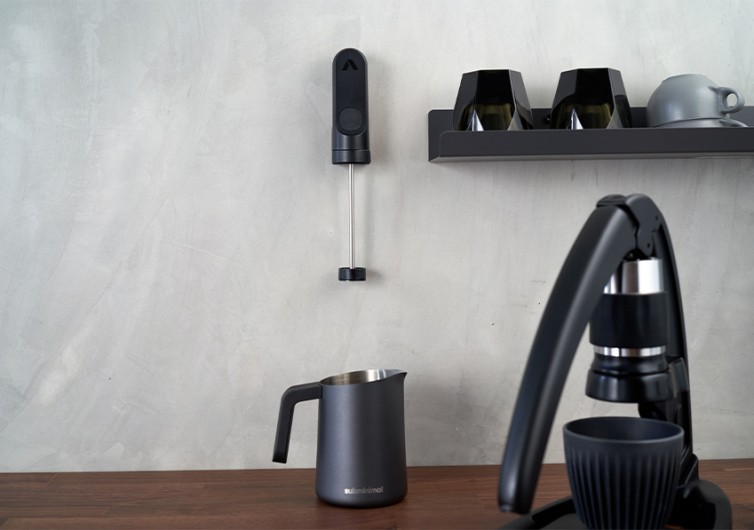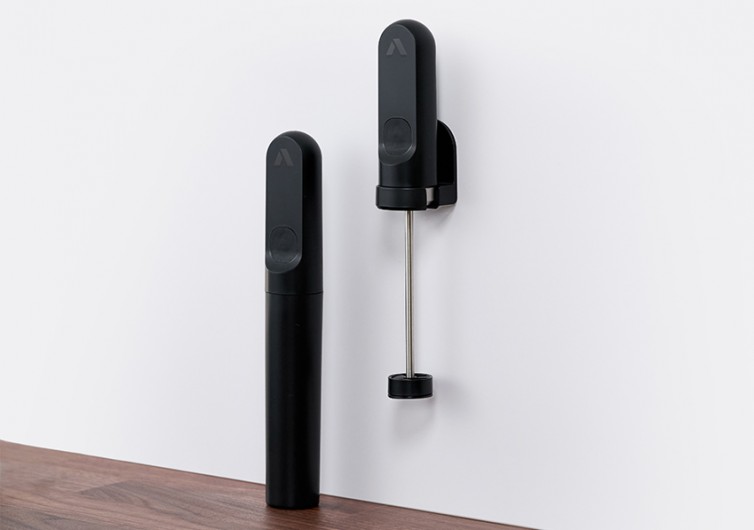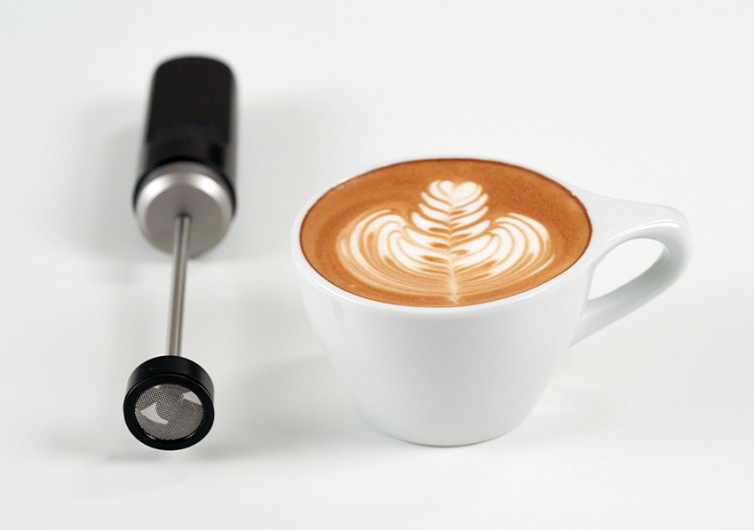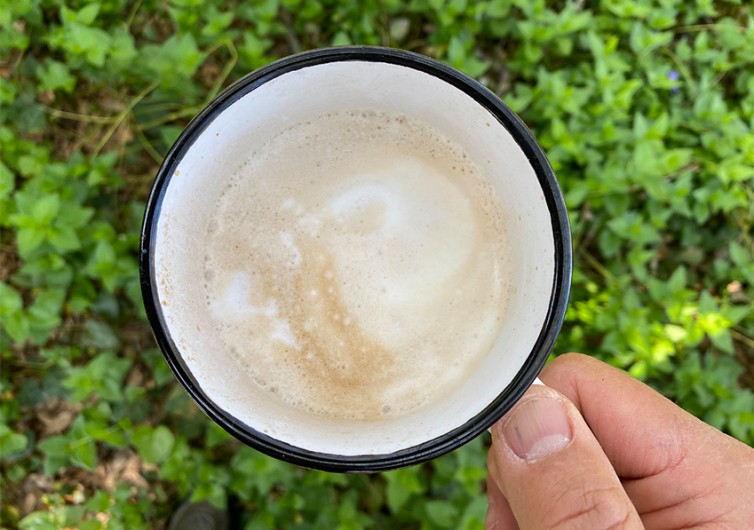 GearHungry may earn a small commission from affiliate links in this article.
Learn more
Subminimal's NanoFoamer: Be Your Own Barista
I love lattes, but I live down a dirt road, and visiting my local barista requires a dedicated trek. But my barista buddies have never divulged any methods for me to mimic their latte and latte art-making mastery outside of spending big bucks on an espresso machine with a milk steaming wand. Subminimal reached out and offered its NanoFoamer (MSRP $39), claiming the device blew away standard milk frothers and equaled the velvety smooth texture and sweet flavors or properly prepared milk produced by machines costing thousands. I was skeptical upon unboxing the unassuming unit, as it resembled a standard milk frother, but testing proved that the claims were accurate.
NanoFoamer In Review
The Subminimal NanoFoamer produced the texture, flavors, and mouthfeel of milk foam made by a professional barista using an espresso machine's milk steamer. Compared to an automatic machine, the NanoFoamer required the extra step of heating the milk, but the product was similar, and in some ways, maybe even better. And there was no comparison to a typical milk frother – the NanoFoamer was superior.
How the NanoFoamer Produces Microfoam
The Nanofoamer looks similar at first glance to milk frothers, but three main things set it far apart from what I now consider inferior tools. Firstly, the motor spins the 5mm stainless steel shaft at a blinding 10,000 rpm. That's wickedly fast. As in, blow up a car motor fast.
Next, instead of a wire whisk, a triple-bladed impeller terminates the spinning shaft, and a screen clips onto the front of this impeller.
The ultra-high-speed impeller created bubbles, then forced these bubbles through the (user-selected) screen, creating a microscopic mist called microfoam.
Fine and superfine screens adjusted the microfoam density, while the duration of churning controlled the amount.
All this netted the Submimimal NanoFoamer several patents.
The NanoFoamer Process
The NanoFoamer does require the extra step of heating the milk. I did this on the stovetop using Subminimal's optional and excellent milk jug (MSRP $49). While the milk heated, I boiled water, ground beans and loaded my manual espresso machine. It's easy to burn the milk, so I paid close attention and occasionally gave it a quick swirl.
Once the milk was close to reaching the desired temperature of 155 degrees F (verified by a thermometer), I pressed out my espresso. Then I let the NanoFoamer do its magic.
A quick 15- to 20-second spin, first in the center, then around the rest of the jug's interior, produced a velvety layer of foam with a buttery aroma. No bubbles, no "head" that looked like shaving cream. Just a fine layer of luxurious foam that resembled white paint pouring into my espresso.
The mouthfeel was unbelievable for such a simple-looking and inexpensive device, and I found it equal to the lattes lovingly made by my barista friends. And ditto for the sweet taste the foamed milk adds to cappuccinos and lattes.
What the Pro Says
One of my best friends, Cody Lee Hanson, is a bonafide coffee snob and professional barista. My skepticism of the NanoFoamer demanded that I give it to him first for a few days of work before wasting my own time. What he told me after a few days of use was surprising.
"The NanoFoamer does what it says it will do; it makes foam that's on par to what I make here at KickButt Coffee (Austin, TX) with my milk steamer, but it requires the extra step of heating the milk. For 39 bucks, it's a no-brainer."
Other Features and Specifications of the NanoFoamer
The Submimimal NanoFoamer comes with a wand hood, wall mount, two NanoScreens, and a user manual. It requires two AA batteries. Access to a latte art masterclass is also included, but be warned – I found even drawing the simplest things was super difficult. My "trees" looked like disproportionate ghosts no matter how hard I tried.
The housing and power switch is waterproof, which made the unit easy to wash.
I also used the NanoFoamer, without a screen, to mix everything from hot chocolate and protein drinks to salad dressings and gravies.
Conclusions
The Subminimal NanoFoamer produced milk foam akin to what I get from professional baristas, albeit requiring the extra step of heating the milk. But I like the morning ritual of boiling water, grinding beans, and "pulling" my espresso manually. So, the NanoFoamer was a welcome addition to my calming and rewarding routine. I also used it as a mixer, negating my shaker bottle and blender at times. And for $39, as my barista buddy said, it's a no-brainer.