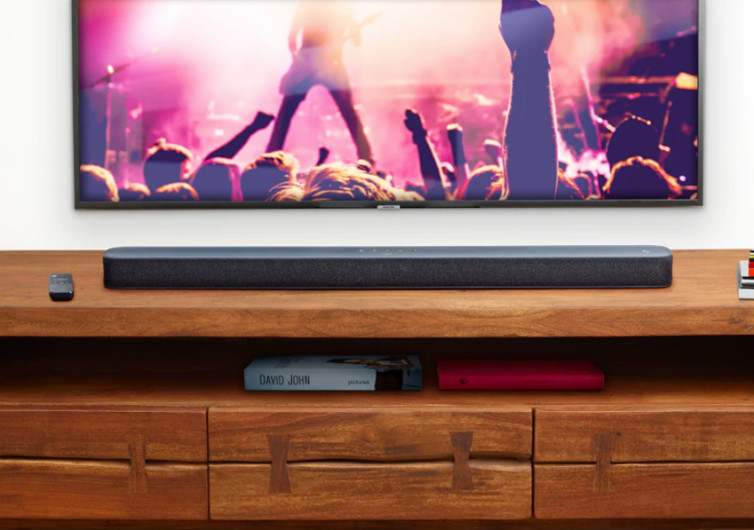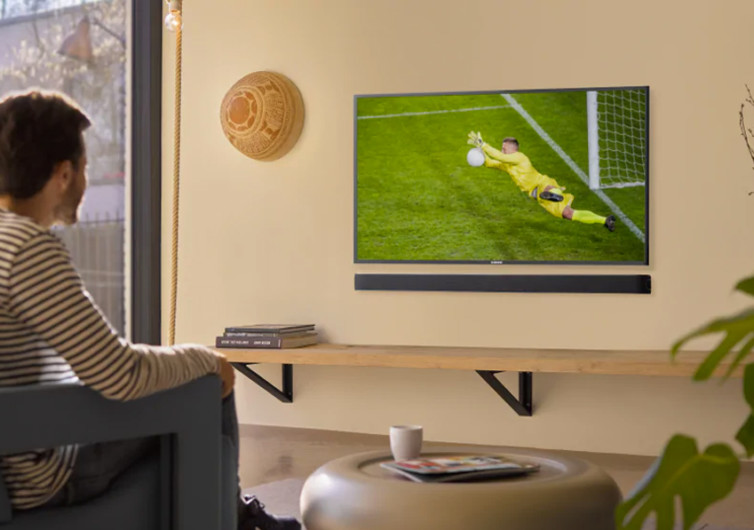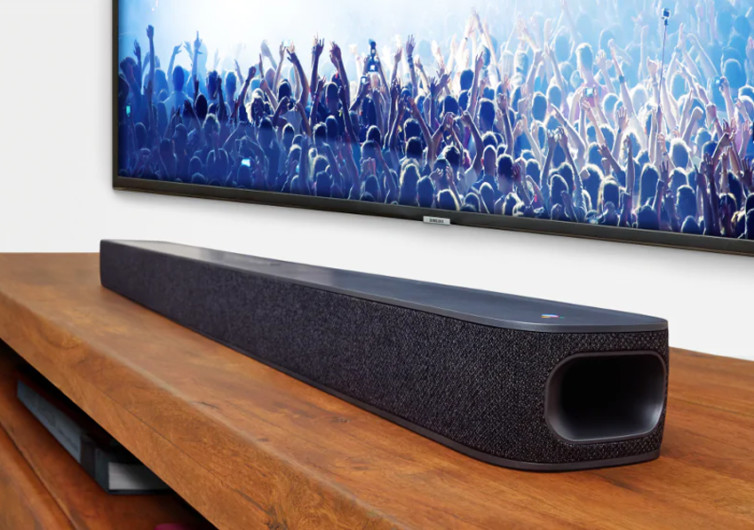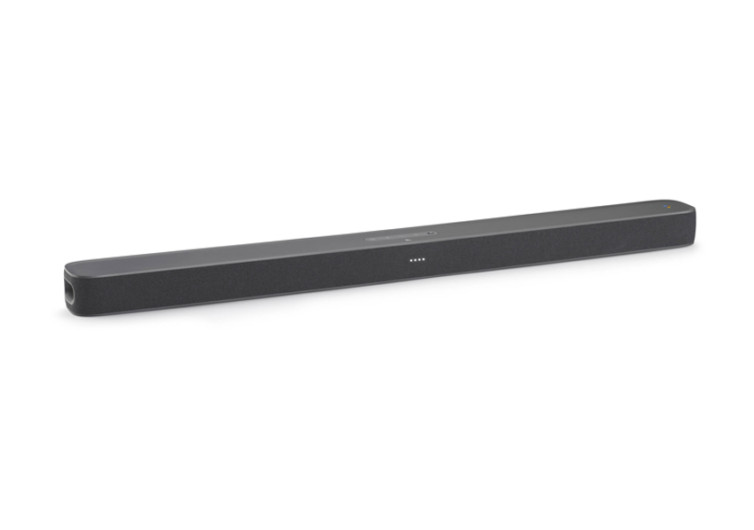 GearHungry may earn a small commission from affiliate links in this article.
Learn more
JBL Link Bar
The JBL Link Bar rolls a smart speaker, a soundbar, and a streaming box into a compact device. It aims to replace three ultra-modern audio devices to help unify everything in a smart home. For many people, this is the kind of audio device that they have been waiting for all along.
The 40-inch long Kink Bar comes with four racetrack drivers and a duo of 0.8-inch tweeters. The drivers measure 3.2 by 1.7 inches and receive their power from a 100-watt amplifier. The Link Bar features a Toslink optical audio port. This is ideal for A/V receivers and TVs that do not have the latest version of HDMI. It is also compatible with Chromecast and can support Bluetooth devices. The only issue is that it does not support DTS-X and Dolby Atmos technologies. You will not be able to enjoy the soundtrack of films that feature these audio technologies.
Regardless, the JBL Link Bar is one of a few soundbars that supports the voice control platform, Google Assistant. Hence, you can use it to play your favorite tunes and control the different smart gadgets in your home. You can also get information even when your TV is turned off.
The best part about the JBL Link Bar is that it can replace your smart TV software, Fire TV, or even Roku. This is a smart soundbar that also doubles as an Android TV streaming player. While Android TV still has plenty of updating to do, JBL addresses this by integrating a built-in Chromecast support in the Link Bar. This makes it easy to launch apps straight from your mobile device.
The JBL Link Bar attempts to do the impossible: combine three different modern technologies into one compact device. Only time will tell if the company made the right choice.