GearHungry may earn a small commission from affiliate links in this article.
Learn more
 Weekly Meal Prep
Eating out can wreck a havoc on your budget, especially if you're a fan of fine dining. But, if you have nothing against McDonald's and other fast food establishments, you can save up a few bucks. But, your body might suffer.
Eating junk food is guaranteed to make you fat, as a single Big Mac contains 563 calories, which is more than one-quarter of your daily calorie needs. Moreover, fast food dishes are full of unhealthy ingredients such as trans-fats, simple carbs, additives, and so on.
So, is there a way to eat a healthy diet while not spending too much cash? Of course, there is – making your own meals. The problem is that it takes time and in the era of YouTube, social media, and Netflix, you probably don't want to spend your precious time peeling garlic or chopping onions several times every day.
That's why our advice is to do everything in one go. Rather than making three or four different dishes each day, you can prepare a week's worth of food in one day. Let's say Sunday evening. That's when you probably have no any work commitments, while going out is an unlikely option, considering that you will probably have to get up early on Monday.
So, why not take a few hours on Sunday evening to prepare all your meals for the following week? When done, just put them in the fridge/freezer and use microwave to heat them up each time you get hungry.
It definitely sounds like a good idea, but how much time and effort you're gonna have to invest in your weekly meal prep? Probably a lot, unless you follow our tips that will help you master the art of meal preparation for the entire week!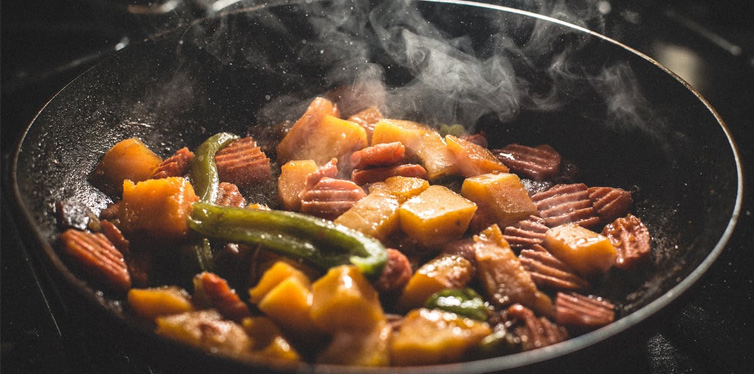 Decide What's Your Diet Gonna Be Like
Wanna eat healthy? Then the Mediterranean Diet is the one for you. People living in this region are famously long-lived. The reason is that they base their nutrition on fish, whole grains, and healthy fats.
But, if you want to lose some weight, that diet might not be ideal for you. It contains too much carbohydrate, so you will find it difficult to get your body into the fat-burning state. Keto diet might be the one for you. Or Atkins. Or some other low-carb diet.
If you want to bulk up, going to the gym isn't enough. You also need to have a diet that will promote muscle growth. This means that the meals you're gonna be eating need to be packed with protein.
See? You will have to do a little research before you start with your meal prep. And once you decide what kind of food you want to eat, it's time to decide on the dishes that's gonna on your menu the next week.
Choosing Next Week's Dishes
Unless you're a trained chef, you probably have no clue how to make Beef Stroganoff, Cordon bleu, or some other fancy dish. Actually, the chances are that everything other than omelet is a rocket science for you.
But, you got internet to help you out. You can find recipe for literally any dish in the world by going to Google.
Not only will you find there all the info on how to make it, but you'll also learn which ingredients you need for that meal, together with their exact amounts. And when you gather that info, it's time to hit the market.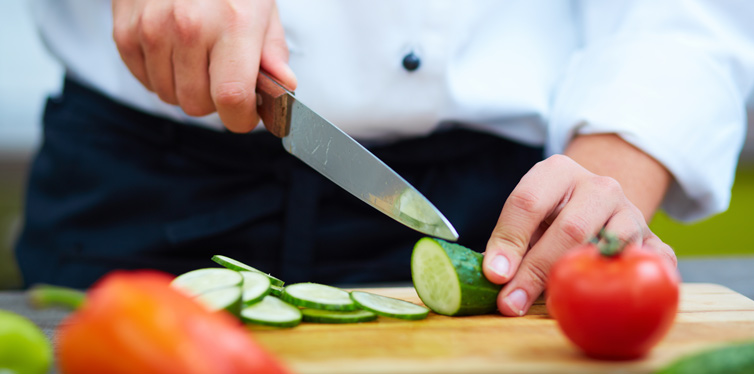 Shop Wisely and Save Your Money
Buying food in bulk can save you real buck! Of course, you probably don't have enough room in your home nor enough money in your pockets to buy everything you see in the market. This is why it's crucial to get back to the previous step and focus on the dishes that share at least a few ingredients in common.
For example, rather than deciding on completely different dishes, it's best to pick similar ones, that is, those who have some ingredients in common. For instance, ingredients like rice can be used for all kinds of dishes. You can use rice for risotto, sushi, onigiri, arancini, rice and beans, chimichanga, and so on.
Another valuable tip is to focus on foods that can stay fresh for a long time, even at room temperature. It's because you're making food for the entire week, so your fridge and freezer might gonna get filled up sooner than you expected.
But, if you buy foods that can stay fresh at room temperature, you're gonna solve this problem. The foods that fit into this category include fruits like Apples, veggies like potatoes and cabbage, and meat-based products like smoked sausages, bacon, ham, etc.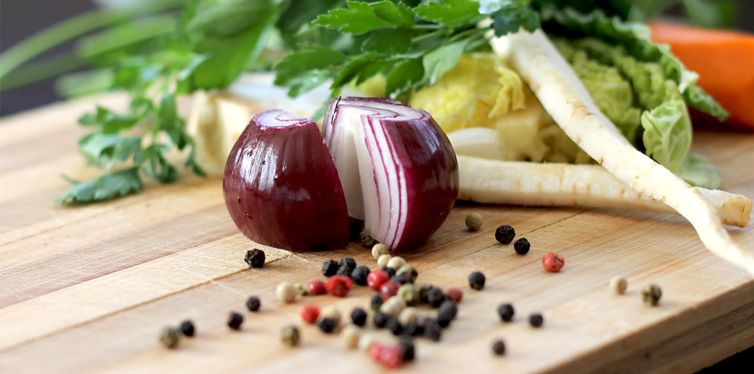 Home-Cooked Dishes Aren't Everything
When you think of eating at home, you're probably picturing an idyllic Sunday lunch with your family. But, you can't eat a turkey roast every day. Such a dish just takes too long to make. Plus, you really don't need a holiday dish from the nutritionist point of view.
You can get all the nutrients you need by buying some ready-to-eat meals. Or at least some that are easy to prepare. We're talking about foods like noodles and instant dry soups, but also things like sandwiches and canned food.
In fact, stacking on cans of tuna is definitely a good idea. Tuna is packed with protein, plus it's very delicious. And you can use it on its own, but also for cooking other dishes. You can make tuna mayo sandwiches, tuna spaghetti, tuna risotto. You can even make sushi using canned tuna.
Granola
Made of oats and nuts, granola is a super-nutritious solution for an everyday meal, which is why it's not a surprise that many people eat it for breakfast. It provides you with a lot of energy throughout the day, as it contains some slowly-digesting carbs.
Granola also makes you feel full, and the best thing is that you can eat it at any time of the day. So, even if you run out of food in the fridge or you don't feel like eating the meals that are left or you just have no time to spend in the kitchen, granola can save the day.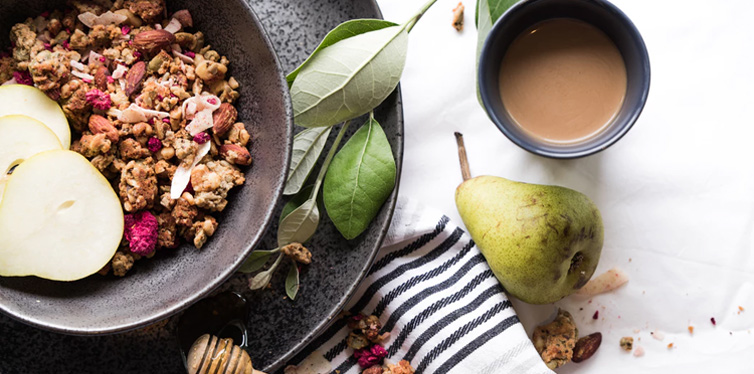 Stack on Snacks
When you're hungry, you want to get something to eat ASAP. In turn, this can make you make some irrational decisions. For example, you might end up buying kinds of unhealthy and expensive snacks. To prevent that from happening, you ought to choose them carefully in advance and place them in your pantry.
Apart from saving money, being picky when it comes to shopping for snacks can also do good for your health. Rather than buying chips and other unhealthy snacks, why not get yourself some nuts that you can munch on instead. We're talking peanuts, walnuts, almonds, Brazils, and so on.
The same goes for booze, juices, and everything else you might feel like eating/drinking over the course of next week. Try to be wise while shopping, having both your money and your health in mind while doing it.
Whey Protein
It's definitely wise to have whey protein powder nearby, as it can help you satisfy your body's needs for protein. Furthermore, there will be days when your working commitments will prevent you to eat on time, so rather than staying hungry, you can make a whey protein shake. The best thing isn't that it's easy to make – you just shake it up with some water or milk – the real reason why it's awesome is that you can add all kinds of other things in it.
For example, you can make a nutritious smoothie that can replace one big meal. An idea is to mix whey powder with milk, add two-three tablespoons of chia seeds, a handful of berries (blueberries, strawberries, whatever), and a banana.  Just mix everything in the blender and you've got yourself a tasty smoothie packed with nutrients. And you can even take it with you in your protein shaker.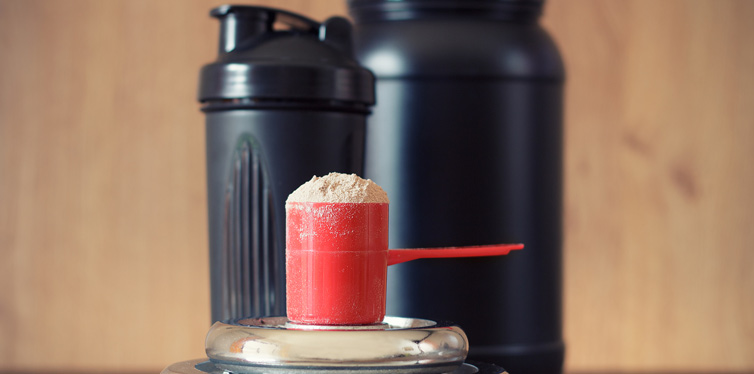 Use Some Apps to Stay Organized
We see no good reason why you wouldn't take advantage of the perks that modern tech offers. If you're having problems to stay organized with your weekly meal prep, you can use some smartphone apps to make your job easier. Here are some we heartily recommend:
Allrecipes Dinner Spinner– If you can't decide on which dishes you should you make for the next week, this app will decide it for you.
Fit Men Cook– If you're trying to stay fit, this app is a better solution. It will provide you with a huge number of recipes, each of which is good for your waistline.
MyFitnessPal– Speaking of healthy eating, if you wanna lose weight, you gotta pay attention to your daily calorie count. This app will help you with that!
Todoist– AS the name of this app suggests, it's basically a to-do list in a digital format. So, you can use it to remind yourself when and what to eat, as well as to create a simple shopping list.
Favado– Not only can this app help you make a grocery shopping list, but it will also help you save money. If you live in the US, this app will list the cheapest prices for the groceries you entered, using the data from more than 65,000 stores all across the United States.
Things You'll Need for Your Weekly Meal Prep
Just getting the food is not enough; you need to have the right tools and equipment in order to be able to truly master your weekly meal prep.
Fridge with a freezer – Okay, you probably own a fridge, but can it freeze the food? Remember that you're making dishes that should be at your disposal for a whole week. And if you leave them in the fridge, they might get spoiled. The temperature in the fridge isn't low enough for all the bacteria to die; you need a freezer!
Microwave – With a good freezer, you will be able to stack many homemade dishes and use them whenever you feel like it. You just need to take them out and put them in the microwave. After a few minutes, your meal is ready!
Kettle – When you're making instant soup or ramen, there's no need to put a pot on the stove and wait for it to get hot. Instead, you can use an electric kettle, which can bring water to a boil in less than a minute. And once the water is boiling, you just need to pour it over the noodles, dry soup powder, or whatever you're making.
Shaker – When you need to make a protein shake, you can't do it without shaker. Apart from that, you can use it for many other drinks. For example, during summertime, you can use it make icy lemonade. The clue is in the name really; just shake some lemonade together with ice cubes.
Blender – You gotta have a blender in your kitchen. The reasons are numerous, starting with the fact that you can use it to make fruit smoothies. Not only are they packed with nutrients, but smoothies can also make you feel full, meaning that you can have them every day of the week. Of course, smoothies aren't the only thing you can make with a blender. You can also use it to chop onions and other vegetables, thus saving yourself a lot of time.

Bento Food Box
We feel that bento food box deserves a whole section for itself. The reason is that with bento food boxes, you can really take your weekly meal prep to the next level. If you don't know what a bento is, it's basically a food container with several separate compartments. If it's large enough, you can use it to place all your meals for the day.
Actually, that's what Japanese people have been doing for ages. Those who got to work from early morning till late in the evening just don't have the opportunity to eat at home. That's why they prepare all their meals in advance, put them in the bento box, and take it with them too work. That's exactly what we recommend you do too.