GearHungry may earn a small commission from affiliate links in this article.
Learn more
How To Be More Organized
We live in times when information is everywhere, which is making our brains work hard. Perhaps too hard sometimes… Things we have no control of keep occupying our minds, no matter how hard we try to stay away from them.
Is Trump gonna build the wall? Is Kim Jong-un gonna nuke the entire planet? Is LeBron gonna leave Cavaliers? Things like these make us forget about the stuff we actually have influence over. In turn, we get completely confused and disorganized, which is something that affects our lives in many ways.
If you're not well-organized, it can have a devastating impact on your career, love life, and even your health. The good news is that the 21st-century gadgets can help you with this. We're now going to discuss some of them, as well as give you some valuable tips on how to make your daily life more organized.
1. Smartphone Apps
There are nearly 2.5 billion smartphone users around the world, which is more than one-third of the entire population of the Earth. So, we're going to assume that you own one yourself. And if you have a smartphone, you need to use it to get more organized. Smartphone aren't just for playing Angry Birds and watching hot chicks on Instagram; you can use these devices to get your daily life in order.
To do that, you need to download some apps. The good news is that most of them are completely free to download, so there basically is no reason not to get them ASAP. Here are some we think are essential:
Alarmy – If you're not a morning person, you need an alarm app that will actually wake you up. Alarmy is exactly that kind of application. There's no snoozing if Alarmy gets to wake you up. This app will make you get out of your bed by making you perform certain tasks in order to stop the alarm.
For example, you may need to shake your phone a few dozen times in order to make the alarm stop beeping. Or, you may need to solve a pretty complicated math equation. Either way, you're guaranteed to snap out from the sleeping mode.
Todoist – This is basically a digital to-do list, which helps you stay ahead of your tasks. All you got to do is type in all your errands for the day (or week, or month) and they'll stay there until you deal with them. There's also the reminder feature that will prevent you from forgetting about an important task you need to take care of.
Evernote – This is probably the most popular diary planner app in the world. It allows you to take notes, but also make voice memos, create to-do lists and so on. The reason why Evernote is so popular is that this app is pretty easy to use. And it's actually pretty fun, even though it's meant for serious stuff.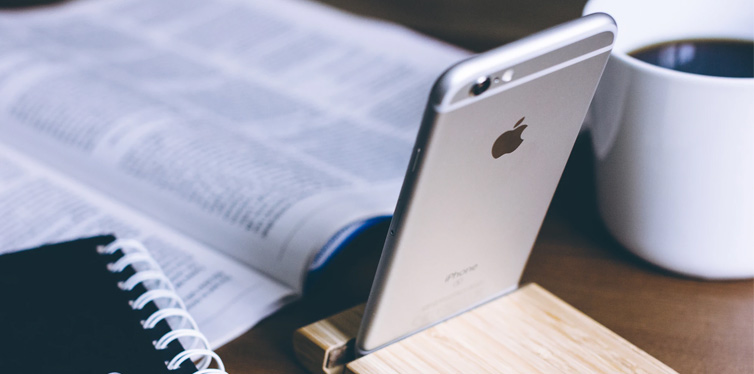 2. Browser Extensions & Desktop Apps
The main reason why people have problems staying organized is that they get distracted easily. If this sounds like something that's true in your case, you can deal with it quite easily. Here are some browser extensions that will keep you focused on your work:
BlockSite – This is an extension that works on most browsers and its purpose is to prevent you from opening sites that will distract you from things that really matter. You really don't need to watch cat videos on YouTube, but you need to get your office work done. So, simply add YouTube to the list of blocked sites and this extension will prevent you from opening it.
Send from Gmail – You can send emails even without opening your Gmail account. All you need to do is install this extension and you will be able to compose an email just by clicking on an icon in your browser's tab.
Boomerang – Here's another amazing tool for those who deal with lots of emails on a regular basis. Rather than keeping a schedule when you need to send an email, you can schedule them ahead and let this extension do it for you. Basically, Boomerang allows you to take a couple of minutes every day and deal with all the emails you need to send at once.
Dropbox – This app allows you to send large files to your friends and colleagues without any problems, but also enables you to take a screenshot and save it with a single press on the keyboard. The only key you need to press is "Print Screen" and the Dropbox will store the screenshot either on its own servers or on your drive.
Sticky Notes – Virtual Sticky Notes work basically the same as real-life sticky notes. Once you get a good idea, you write it on the note and stick it on the wall. And in the case of virtual Sticky Notes, you type down your idea and stick it on your desktop.
3. Google Calendar
If you're one of the guys who keep forgetting birthdays, important appointments, and dates of business trips, you need to start relying more on Google Calendar. Basically, this tool will remember everything for you. The best thing is that Google Calendar is a cross-platform app, meaning that you can use it on your computer, laptop, tablet, smartphone, and whatnot.
You can connect Google Calendar with other apps and websites so you will never again forget an appointment. For example, this app works well with hotel booking sites like Booking.com, so if you forget an important business trip, Google Calendar will not.
4. Good-Old Diary Planner
There's no doubt that modern technology can make our lives much easier, but for some men, the best way to stay organized is to use the old-fashioned tricks. One of those is writing down important things in a diary planner.
Actually, this isn't such a bad idea. It may seem old-fashioned, but writing down things is actually a good way to memorize things. We're not talking nonsense – this is something that's backed by the science. The action of writing things on paper makes a certain part of your brain to work harder, which makes it remember it more thoroughly. So, if there's something you really mustn't forget, you definitely need to write it down.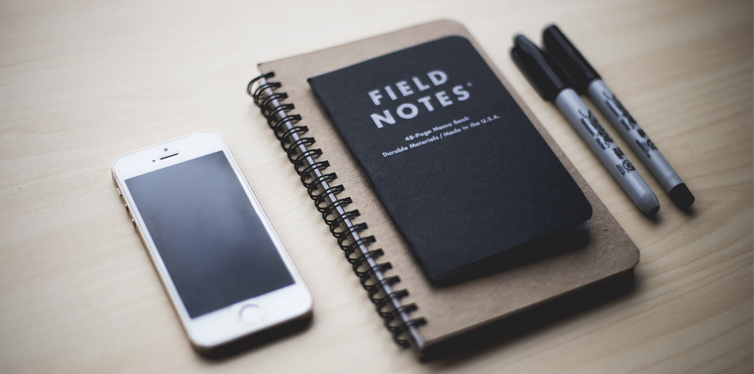 5. Egg-Timer
Yup, you've read it correctly; an egg-timer is an essential item that you need to have in your office. Procrastination is one of the main problems of people working in offices and a way to deal with it is to make it more interesting. So, why not make every task a race against time?
You need to write dozens of boring emails, but you just can't make yourself do it? You will make this task more interesting by challenging yourself to finish it before the egg-timer starts beeping. Of course, we're not saying that the old-school egg-timers are the only ones that work.
You can install an app that does basically the same job on your smartphone. Some of the applications that come to mind include Power Focus, Tomato Timer, and of course, the Egg Timer app. All of these applications are completely free to use.
6. Lunch Bag
Speaking of egg-timer has made us think about food. If you're living a fast-paced life, the chance is that your diet isn't too good. And a lunch bag with meal prep containers will help you solve this issue.
Basically, this item allows you to pack different types of food and carry them easily with you wherever you go. This way, you will never skip a lunch while stuck in a commute or end up eating fast food when work obligations prevent you to go out on a longer lunch break.
You can find all kinds of lunch bags on Amazon, but if you feel they're too large and inconvenient to carry with you, maybe a better solution is a Bento box. If you're not familiar with this is, Bento a traditional home-packed meal in Japan, which usually consists of rice or noodles, together with fish or meat, and vegetables. Of course, you can put there whatever kind of food you like.
A really great thing about Bento boxes is that they're super cheap. And such a small investment can help you save a lot of money in a long run. Having lunch in restaurants is not cheap and eating fast food is not good for your health. But, eating home-cooked meals from a Bento box is both affordable and good for your body.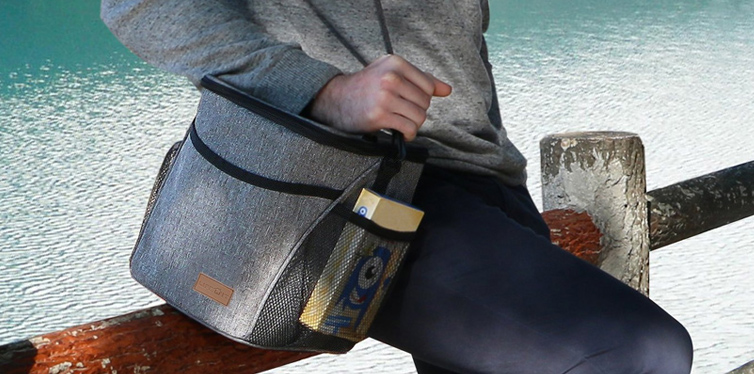 7. Gym Bag
Now that we're on the subject of bags, a gym bag is definitely something you should buy. But, we're not talking about ordinary gym bags, which are meant for packing nothing but sneakers and clothes. We're talking about gym bags that will allow you to carry all the fitness gear you need in the gym.
For example, there are some gym bags that feature supplement containers, where you can place your whey powder. Some of them also feature compartments where you can chuck in your dirty fitness wear once you're done with the workout.
And some gym bags are designed beautifully, so you can use them in other occasions as well. You can use them as regular bags to transport your clothes, laptop, and so on.
8. Laptop Bag
If you're carrying your laptop with you to work, it's essential to keep it in a good bag. It's not only because you want to keep it safe and secure, but also because a good laptop bag will allow you to carry many additional things in it. The charger goes without saying, but you can also put in your documents, notepads, and even books, which you can use to make your commuting more bearable.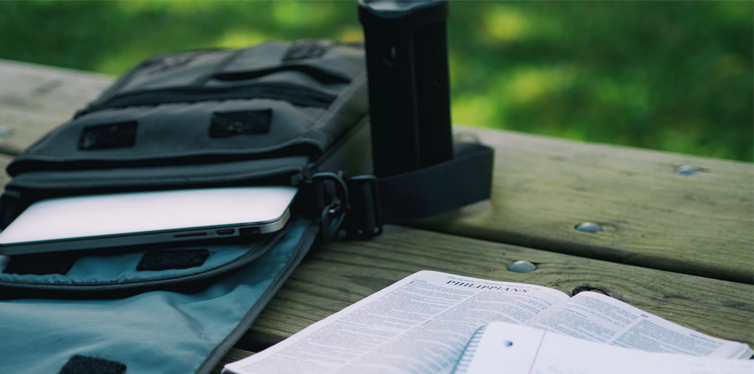 9. EDC Pocket Organizer
Here's another item that doesn't cost too much but can change your life for the better. EDC pocket organizer allows you to carry everything you need to have with you. It really doesn't matter what you're going to put in there – whatever you need in your daily routine, these organizers can help you carry.
Of course, the main thing to pay attention to when buying an EDC pocket organizer is its size. If it's too small, you won't be able to pack all the things you need. But, if it's too large, it might get very inconvenient to carry it with you.
Another thing to check out is whether the EDC pocket organizer comes with something inside. Some of them may have notepads, pens, pencils, and similar items. Some that are designed for travel purposes might come with a charger, spare batteries, maps, and so on.
10. Tactical Wallet
Although tactical wallets were designed primarily for outdoor activities, it doesn't mean you can't use them in everyday life. You never know when you're going to need to open a beer bottle or need a can opener. Tactical wallets also often feature small knives and scissors which can come useful in a number of situations.
Of course, apart from the things that you can get also from a Swiss army knife, tactical wallets also give you rooms to store your money, credit cards, and your documents. Some even have enough room to place a smartphone.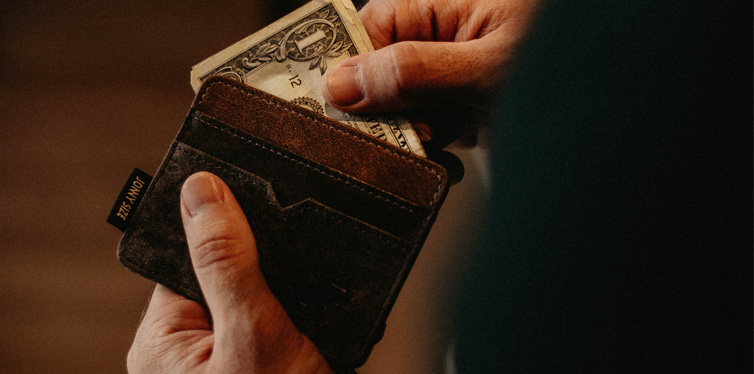 Final Word
When it comes to staying organized and productive, you are the only one who's in charge. Apps and gadgets won't help you solve this problem unless you decide to deal with it. Of course, the fact that you've read our tips is definitely a good start. Now, what's left is to listen to our advice and start implementing these tips into your daily routine.
Remember, the most important thing is not to give up. It will be tough at first to keep up with your desired schedule, but you need to push true. Eventually, it will become much easier. In fact, it will become a part of your life and you'll be happy to call yourself a well-organized individual.