Last updated:
10 Feb 2020
10 Best Cargo Liners (Review) In 2021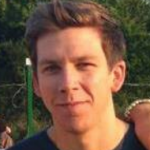 This product guide was written by Jordan Carter
Published
February 10, 2020
The trunk of your car is made for one purpose – hauling your stuff around. That could include muddy boots, wet sports gear, and even pets, so it could get pretty messy in the back. Cargo liners are designed to keep this part of your car looking brand new. You can buy a specific cargo liner for your car or get one that you can trim to size, so when it comes to selling, it looks brand-new. Here are the best cargo liners on the internet.
The Best Cargo Liners
Cargo Liners Buying Guide
Features To Look For In Cargo Liners
Material - Cargo liners are made out of tough materials, so they can protect the car from the wear and tear of daily life. Some of the best materials are plastic vinyl and rubber.
Trimmable - As you've seen on this list, some cargo liners are built for specific cars and some are designed to be trimmed down. That means you can buy a generic cargo mat and have it fitted to your car.
Carpeted - If you want to maintain your comfort in your car, you can buy a carpeted cargo mat. These are more luxurious but harder to wipe down.
Lipped sides - Having raised sides at the side of a cargo liner stops liquid from spilling over and reaching your vehicle's carpet.
The best!
Gear, gadgets & stuff for men
Straight to your inbox