Best Hangboards In 2022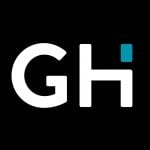 This product guide was written by GearHungry Staff
Last Updated
April 7, 2019
GearHungry Staff
GearHungry Staff posts are a compilation of work by various members of our editorial team. We update old articles regularly to provide you the most current information. You can learn more about our staff
here
.
GearHungry may earn a small commission from affiliate links in this article.
Learn more
If you love rock climbing and/or rock climbing walls you know that training for your favorite sport can be a challenge. Sure, it pays to have a chin up bar in your home but chin up bars can't really replicate the experience of having to pull yourself up over a difficult section with just your fingertips. The answer: hangboards. Hangboards, sometimes referred to as "fingerboards" help you build the finger and forearm strength you need to tackle tight situations while also helping you build the kind of shoulder strength that won't let you down when minutes on the rock face tick over into hours. Below we'll take a close look at the 5 best hangboards on the market today.
The Best Hangboard
Metolius Simulator 3D Hangboard

The Metolius 3D Simulator might sound like a virtual reality program but it's really one of the most effective hangboard trainers yet devised for preparing your body to face the real-world challenges of rock climbing. You can spend big money on a health club membership in order to get access to their various machinery or you can spend a fraction of the amount and get exactly the workout you need from the Metolius 3D Simulator.
There are 18 different pockets of varying size, shape and orientation, a nice variety of edges to prepare you for the unexpected and the high quality polyester resin isn't going to tear up your fingertips like wood boards sometimes can. You'll get a complete upper body workout that will actually benefit you on the wall and the unit is one of the easier to mount if you follow the instructions provided (and you have proper permissions to drill into the wall above your door frame). Toss in a very attractive price and it all adds up to our Best Choice. This also makes a perfect gift for rock climbers in your life.
Key Features:
28 x 7.5 inches
18 different pockets
A wide variety of edges
High quality polyester resin
Includes installation guide
Weight: 12 pounds
Specification:
Brand

Metolius

Model

Metolius

Weight

10.44 pounds
TRANGO Rock Prodigy Training Center Hangboard




Everyone knows that finger strength is all important on the rock face, but so too is building a repertoire of moves and training your hands to adapt to the holds as they're presented to you. With the Trango Rock Prodigy you have a chance to train your fingers to find and exploit a wide variety of holds. And because this is a two-piece unit, you also have the opportunity to spread things out and practice hanging from different types of holds that aren't necessarily right next to each other.
There are multiple 2, 3, and 4 finger hold possibilities in play here. Some of the pockets are deep, some are shallow and the pinch grips are a feature that ensures no muscle group in your hand is ignored. Unlike some boards that have a single rough surface throughout that can punish inactive fingers all non-hold areas on the Rock Prodigy are nice and slick. Variable depth edges effectively mimic both shallow and deep holds and the two piece design lets you fine-tune your workout to an insane degree. A great board for all levels from beginner to expert. Be sure to also check out our list of the best climbing helmets for more great items like this.
Key Features:
Versatile 2 piece design
Variety of 2, 3 and 4 finger pockets
Triple textured surface
More than 30 positions
Leading edge pinch grips
Easy to install
Weight: 10.5 lbs
Specification:
Brand

TRANGO

Model

Trango

Weight

10.47 pounds
TRANGO Rock Prodigy Forge Training Hangboard




While this new unit is intended as an adjunct to the outstanding Rock Prodigy Training Center Hangboard we just profiled it also effectively stands on its own. The designers here have simply filled in a few blanks spots they perceived in the RPTC when it came to things like protecting the joints of your index finger from excessive thumb pressure. It also features a new slopey crimper which provides for a more open-handed crimp grip to complement your closed grip.
With the same 2 piece design as the RPTC the Rock Prodigy Forge Training Center enables you to customize your climbing training and build the all-around finger, hand and forearm strength you'll need on more extreme routes. You can mix and match it with the RPTC and recreate a generous number of potential hold combinations or you can use it as a standalone unit and still reap the benefits. Our handy guide to the best rock climbing shoes features more great products like this.
Key Features:
Versatile 2 piece unit
Advanced micro crimp with thumb support
Computer aided design
Variable depth rail edges
Builds maximum finger strength
Weight: 7.3 lbs
Specification:
Brand

TRANGO

Model

Trango

Weight

8.07 pounds
So iLL Iron Palm Hangboard

At first glance, you might be tempted to dismiss the So iLL Iron Palm Hangboard as a gimmicky footnote in the hangboard universe. But that would be a serious mistake. Although it sports an unorthodox profile it nonetheless provides a wealth of useful training opportunities for the dedicated rock climber that you can't always get from other, better known hangboards. The So iLL provides some novel hanging board options that activate muscles other climbing hangboards ignore. And that can only be a good thing.
The big balls, for instance, will send shivers through the flexor muscles of the forearm and give you a full grip workout you don't get when focusing your attention on the 1, 2 and 3 finger pockets on most boards. The So iLL also has an agreeable surface fashioned from what the company is calling "ultra bomb urethane". But the real attraction here is simple: it will exercise important muscle groups some other hangboards simply won't. As such we don't really care if this rock climbing hangboard looks like "Mickey Mouse meets Bumblebee". It works. Find more great products like this by checking out our guide to the best bouldering crash pads.
Key Features:
A nice variety of edges
Fashioned from high quality urethane
2 pinchers, 2 slopers and 2 big balls
27 x 11.5 x 4 inches
Installation hardware included
For intermediate climbers
Weight: 8 lbs
Specification:
Brand

So iLL

Weight

8 pounds
Yaniro Power Hangboard by Atomik

The Yaniro Power Hangboard has been around for some time and is still considered to be among the best designed hangboards on the market at any price. Fortunately for you this outstanding rock climbing training board is available at a very attractive price that should make it a no-brainer for those serious about turning their hands into eagle claws. The Power has a uniformly smooth texture throughout that gives many of the holds a bit of a custom feel which can be quite comfortable.
If there's a downside here it's that some will complain those holds may be too comfortable and don't adequately replicate the trials by fire you often encounter in the real world. But that's just quibbling in our book because the goal here is to provide your digits, hands, arms, and shoulders with the most comprehensive workout possible. And the Yaniro Power rock climbing hangboard does that and then some. Don't forget to also check our guide to the best climbing ropes.
Key Features:
For advanced climbers
Smooth, finger friendly surface
Fashioned from durable urethane
Larger than other boards
Installation hardware included
Weight: 10.7 lbs
Specification:
Brand

Atomik Climbing Holds

Weight

10.7 pounds
Hangboard Buying Guide
How We Chose Our Selection Of Hangboards
Our process for selecting the hangboards on our list combined the personal experience of our product review team members with copious feedback from a wide range of other rock climbing experts. In addition we spent long hours sifting through customer and third party professional reviews to try and formulate a critical consensus that we could use as a kind of sounding board and informational resource when questions or issues arose that produced contradictory views within our team. Finally, while we're always on the lookout for outstanding values the relative paucity of hangboards on the market and the often handmade (or at least limited run) nature of the production process means that there really aren't any high quality $15 hangboards out there. Most hovered around the $100 (+/-) price point.
Features To Look For In Hangboards
Even experience rock climbers aren't necessarily up to speed on what to look for in the best hangboards. So below we'll take a look at the features you'll want and things you'll need to keep in mind while shopping for this type of climbing gear.
Material - When it comes to materials hangboards tend to be fashioned from either wood, polyurethane or polyester resin. Each material comes with its own list of pros and cons and each has its fair share of champions and detractors. Therefore it's hard to say that one is quantifiably "better" because different climbers have different needs.
That said, wood hangboards are often some of the most skin-friendly hangboards. But the smooth, low friction nature of their surface can make them devilishly difficult to get hold of. Some will say that's good, as it forces you to develop an iron grip. Others say it imposes a needless burden on the training process. Wood boards are often slightly more expensive too and may not have the variety of pockets and hold options you'll get with other boards.
Polyurethane and polyester resin hangboards are often indistinguishable. Polyurethane may have a slight upper hand simply because it is not as prone to chipping if you slip with the screwdriver during the mounting process. Other than that there's not a lot of difference. Both provide a wealth of holds, pockets and edges with some providing a variety of surface textures as well. Which is something you don't really see with wood.
Holds - Jugs, slopers, pinches, pockets, edges and crimps are all types of holds that will (or at least should) be present on most hangboards. Just because one hangboard has more holds than another doesn't make it necessarily better, however. The best hangboards will offer an intelligent progression of hold types. This will allow you to build the strength you need in a systematic way, just as a bodybuilder would add muscle mass by exploiting the weight room in a systematic manner.
Ideally what you want to see is a board that offers 2, 3 and 4 finger pockets that let you work your way up and down the scale. Some boards will even offer 1 finger pockets to help you train for those moments when there really is no other option. Experienced hangboarders typically like to warm up with slopers (large holds that require your entire hand) and jugs (handlebar type holds you'll often find on beginner routes), so even an advanced rock climbing hangboard should those options if possible. Pinches (holds where you pinch from both sides) are also good for improving forearm strength. More on these below.

Edges - Edges are a staple of the hangboard and are a major factor in determining if the hangboard you have your sights on is worth the investment. Edges are where climbs are made or unmade in the real world so you need to be able to both practice your edging techniques and build the muscles necessary to make the most of the edges you encounter. We would advise looking for a hangboard that offers a minimum of 3 edge depths ranging from a relatively comfy 1 inch to a nail-scraping 1/4 inch. Focusing hard on your edge training is going to pay handsome dividends when climbing.
Pockets - Pockets per se, or at least natural formations that resemble them, are not something you're terribly likely to encounter in the real world of rock climbing. As a climbing training device however, they're mandatory. Pockets enable you to isolate 2, 3 or 4 fingers on the board and build strength within those fingers. And the importance of finger strength simply can't be overstated. As is the case with edges a hundred pockets are not as important to training as a climbing hangboard that features a logical progression of pockets from 1 to 2 to 3 to 4. When it comes to pocket training just remember that you should do so in what might seem like a counterintuitive way. That is, you start with more fingers and gradually work your way down to fewer as your finger strength grows.
Slopers - Slopers are mainly used to help you warm up and to work on your overall hand strength. They might take the form of large rounded objects with gentle grooving in them or might just be a large rounded object that's more or less smooth. A good hangboard should include at least one pair of slopers.
Jugs - As we mentioned above jugs are large handlebar-like shapes that are also used for warming up both hands and forearms. They are sometimes used to execute a series of pullups to get your entire upper body into the swing of things before you start focusing on pockets etc. Not every rock climbing training board has them and not every board needs them. If you have a pull up bar already it will serve more or less the same purpose.
Pinches - Having pinches on your hanging board is considered more of a luxury than a necessity since the type of muscle training they provide is not necessarily going to be all that useful on the rock face. Still, if you're into indoor rock walls you'll likely encounter pinch-type features more often and in that case you may indeed want a rock climbing hangboard that with at least one set of pinches.
Difficulty - While it might not be blazingly apparent there is actually quite a range of difficulty within the best hangboards. The things that make one board an expert hangboard and another a hangboard for beginners is often extremely subtle and can have to do with the depth of the edges, the texture of the material used to create the rock climbing training board and the definition of the pockets etc.

There is also a fairly lively debate about whether or not new rock climbers actually benefit from this type of training. Plenty of people take it as a given than any form or training that helps you develop muscles you're going to use on the climbing wall (whether rock or plywood) is good training. And there's a certain amount of common sense logic to that argument. On the other hand there are those who contend that newbies should stick to climbing so they can develop a real world sense of what's involved and hone their overall approach to climbing before they get into pumping finger iron.
It's hard to say who's right in this case as both sides have valid arguments. But if we had to come down on one side or the other we'd probably opt for the 'any training is good training' school of thought. After all any strength you build on the hanging board is only going to make it easier for your to acclimate yourself to the overall experience.
Mounting - Finally we come to the practical aspects of actually mounting a climbing hangboard in your house or apartment. Certainly, if you own the place where you live it will make it much easier for you to be able to attach something like this to the wall. Whereas if you rent there's a pretty good chance your landlord is going to be pissed if he sees you've created large, deep mounting holes in the wall above one of the doorways. As such, you'll either have to seek permission first and court rejection, or just install it and pay the piper later.
All that said, most of the best rock climbing fingerboards come with all the hardware you'll need to hang them as well as fairly detailed instructions on how to do so.
Sign Up Now
GET THE VERY BEST OF GEARHUNGRY STRAIGHT TO YOUR INBOX