GearHungry may earn a small commission from affiliate links in this article.
Learn more
Travelling With A Drone
Going on an overseas holiday trip can be made more exciting by the prospect of being able to film your entire escapade from the air without ever leaving the safety of the ground. Many of today's high-end drones, and even a few budget ones, already come with superb drone accessories for aerial photography and videography that documenting your international holiday vacation would simply be inefficient without these flying marvels. However, you should know that not every country that you will be visiting is particularly keen on having a drone flying above their airspace. As such, you need to equip yourself with these essential tips for traveling with a drone.
Know The Drone Laws In Your Destination
If your intention is to shoot amazing drone photos and videos of a particularly interesting site in any given country, it pays to learn the specific laws when flying of drones. In many national or historical sites drone flying is strictly prohibited. Even third world countries, while not all of its people may be familiar with a drone, will have certain rules regarding the recording of videos and the shooting of pictures in shrines and sites that are considered sacred to them. As such, even before you pack your things, you should already have a clear understanding of the different drone laws that are in place in your destination.
Invest In An Excellent Drone Carrying Case
If you will be using a mini quadcopter that can easily fit inside your travel backpack or carry-on luggage, you clearly don't need a separate carrying case. However, most high-end UAVs are substantially-sized that these will be treated as checked-in luggage. And you know how airport baggage handlers and airline cargo loaders handle cargo. They wantonly throw everything and not really minding the stamped "fragile" on the luggage. It is best to store your drone in a sturdy and well-padded carrying case.
Allow Ample Time For Airport Security Issues
There are certain countries that are not that very eager with the entry of drones through their borders. That is why you may have certain issues with airport security. By remaining calm and explaining as best as you possibly can what the drone is for and why you need to bring it with you, you can easily pass through airport security. However, the time needed to explain and negotiate with these airport personnel can greatly extend your time at the airport.
Always Bring Extra Parts And Accessories
Regardless of how careful you are in storing your drone, accidents can still happen. You might crash your drone and damage one or some of its parts like its propellers. You might also want to bring extra batteries. High-end UAVs can stay in flight for up to 30 minutes, some extending up to an hour or so. Unfortunately, many inexpensive UAVs only have a flight time of less than 10 minutes. As such, you will definitely want to bring extra batteries. You may want to consider bringing a recharging solution as well, like a portable power bank.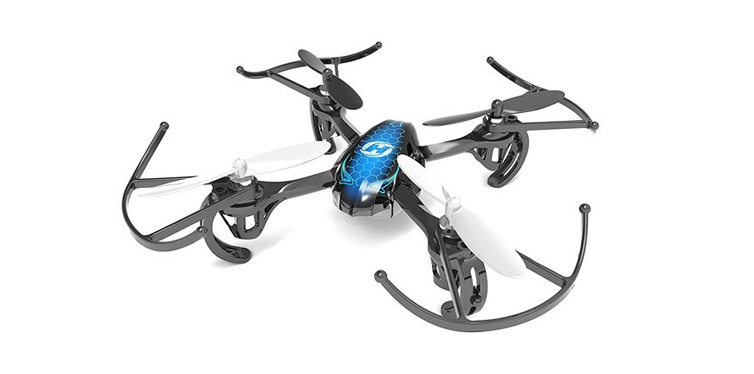 Flying a drone in a foreign country can be a great way to document one's adventures. However, since you're flying in 'unknown territory' it's best to go fully prepared.