Best Underwater Drones In 2022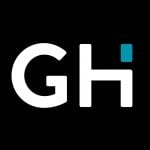 This product guide was written by GearHungry Staff
GearHungry Staff
GearHungry Staff posts are a compilation of work by various members of our editorial team. We update old articles regularly to provide you the most current information. You can learn more about our staff
here
.
GearHungry may earn a small commission from affiliate links in this article.
Learn more
Whether you want to capture where eagles dare to fly or are interested in the natural habitat of sharks you're going to need some specialist equipment. To capture the unexpected, whether that be from the top of the highest mountain or the depths of the ocean, you're going to need a drone. While you're more likely to have seen a drone flying overhead as the pastime has become a firm favorite with hobbyists around the world, drones are becoming increasingly popular with videographers and aquatic adventurers alike looking to explore the hidden depths of the big blue sea.
Technology is a wonderful thing when it rewards us with such up close and personal access to all of Mother Nature's bounty. Whether you're going for a submarine ROV or UAV, there's never been a better time to look at investing in an underwater drone.  You're still going to require a healthy (or rather hefty) budget set aside to fuel your latest obsession. However, the potential for capturing sensational video while having fun to boot navigating your drone on one of the biggest undiscovered playgrounds our world has to offer will be worth every penny.
Sounds to us like it's time to get saving and settle down to read our review of the Best Underwater Drones, guaranteed to fuel your latest passion for deep sea exploration.
The Best Underwater Drone
PowerVision PowerRay Wizard 4k Underwater Drone



We just love the innovative design of this next best underwater drone which comes fro PowerVision and is their PowerRay Wizard which, like our budget choice product the CCROV, features an impressive 4k camera. Whether you're a recreational underwater explorer about to head off somewhere exotic on holiday or a professional looking to add some serious clout to their back of tricks, the PowerRay drone is an excellent option. For a start, it can dive to depths of 98 meters, and it comes with a base station which features a 230ft long waterproof tether, so it's easy to control and reliably manage.
Let's chat about the camera for a minute. It's fitted with a 4K Ultra HD camera which can also shoot 12 MP still photos with a burst mode that shoots up to 5 frames per second. Imagine the clarity and color you can capture those magical and mysterious underwater seascapes. It's also fitted with a 64GB SD card and even better still, can deliver a fully immersive first-person experience thanks to the inclusion of VR goggles which transform your underwater adventure.
Whether your passion is deep sea videography, treasure hunting, inspecting the condition of boats or doing marine research, this unit is versatile and adaptable and suitable for a whole host of professional and recreational aquatic pursuits. Fitted with a PowerSeeker, fish finding radar, you can also more easily locate fish and other marine life. It's also totally suitable for both seawater and freshwater conditions. Finally, as if all that wasn't already enough, it's fitted with internal Wi-Fi so that you can quickly and easily transmit data and images up to a distance of 260 feet entirely without cables. Make sure you also check our guide to the best waterproof camera.
Key Features:
Capable of being used to depths of 98 meters
Base station features 230 ft long waterproof tether
Fully equipped with integrated 4K HD camera and 64GB SD card
Fitted with advanced Seeker fish finder sonar
Supplied with VG googles for immersive experience
Specification:
Brand

PowerVision

Model

PRW10

Weight

14 pounds
4k video
Professional quality
Waterproof tether
Versatile and Multi-functional
Shoots video and stills
Magnetic bait drop
Integrated Wi-Fi
Front position thruster can cause bobbing action
Thor Robotics 110 ROV Underwater Drone




Our next recommendation in the hotly contested category of best underwater drone kits comes from Thor Robotics. We're diving in, pardon the pun, and exploring the key features and benefits of their 110 ROV. Featuring three different control mods alongside an HD camera as well as having bright LED lights, it's been designed for amateur enthusiasts and professional marine researchers alike.
Relatively small in size, it packs inside its own briefcase which will perfectly protect your drone in transit. It has a wide range of applications and can be used in the training field, which is why it's a popular choice with universities and other professional marine-based industries.
While it's not quite as impressive as the previous two waterproof drones we reviewed earlier, it can still be used to depths of 30 meters and features a 30-meter cable. It features 4 thrusters, as well as 2 high lumens, LED spotlights so it's easy to navigate and sea in murky underwater conditions. It shoots 4K UDH video as well as taking still photos and can both stream and record that underwater action. Fitted with an Eglell Eye camera, it also boasts a 16 GB SD card. Whether you enjoy studying marine biology, are on the hunt for buried underwater treasure or have an aquatic adventure that requires filming, this could be the perfect underwater drone for you.
Key Features:
Drone features 4 vector thrusters for multi-directional maneuverability
Fitted with a 4K camera for viewing, streaming and recording in Ultra HD
Stable and responsive platform for taking videos and photos
Complete with 2 high lumen LED spotlights
Fishfinder and bait drop line functions included
Specification:
Brand

THOR roboTiCS

Model

110ROV LITE KIT VERSION

Weight

4.2kg
4k video
Professional quality
Waterproof tether
Shoots video and stills
4 vector thruster
2 bright LED's
Mechanical Arm
Open Rov Trident Underwater Drone
If you are keen to explore the undersea playground of our vastly unexplored oceans, whether that be for recreational fun or as part of your professional occupation, then you are going to need a waterproof drone. We're taking a look at the Trident from Open ROV which has plenty of features to rave about. Firstly it's capable of being controlled and used to depths of 100 meters but better still, it has an impressive 3 hours dive time and a top speed of 2 m/s. With the Trident, you can easily capture and share awesome 1080p HD videos thanks to it's optimized camera.
We love the cool and modern design of this drone which has been intentionally created to move like a fish through the water. It's a tough and robust drone that's easy to transport too, and it features elegant controls which are a breeze to operate. With rubberized bumpers surrounding the sleek white housing, it's easy to handle and operate and won't slip in wet conditions. The lens itself is also protected from scratches with a hardened sapphire coating.
The camera has been specially optimized for the ocean and deep sea filming with a wide angle lens to capture an extensive field of vision as well as being calibrated to work in low-level lighting conditions. It also features an advanced color correction function with onboard algorithms allowing you to see the true colors of the underwater seascapes. Appropriate for a wide range of activities and applications, the Open ROV Trident is versatile, reliable and great fun to use. Don't forget to also check our guide to the best travel cameras.
Key Features:
Fully optimized camera with advanced color correction
Rugged and durable brushless motor for precision control
Attractive design with sturdy housing protected by bumpers
Hardened sapphire lens on 1080p Full HD camera
Custom sensors and additional modules available as add-ons
3-hour dive
100-meter max depth
1080p HD live video
Top speed of 2 m/s
Rugged construction
Modern design
3 thrusters
Currently works with Android app only
Underwater Drone Buying Guide & FAQ
How We Chose Our Selection Of Underwater Drones
Reviews - it's undeniable that any underwater drone is likely to be a significant cash investment, so it's essential that you are buying with confidence and that the drone you ultimately opt for lives up to your expectations. That's where peer reviews are so important as they provide first-hand feedback from other consumers who've bought the same item. That's why at Gear Hungry, as well as carrying out as much research as we can ourselves, our team always spend time reviewing what others have to say about the products we're covering off.

Price - this is one category where price is going to be an important factor. Since the technology is still relatively young, prices for the best underwater drones aren't exactly inexpensive, but there are plenty of manufacturers out there designing more accessible units. Functionality and quality are the key criteria rather than price, but we do try to ensure that we have a flexible range of price point to appeal to all budgets.
Brand - when you're buying tech it's always important to buy into the reputation and to look for quality assurances. That said, it's such an emerging and young market place that there are always going to be newcomers in the game, many of whom launch themselves successfully view the crowdfunding platforms. We're more interested in innovative and quality than we are big named brands, so we really do our homework to uncover who's the best in class when it comes to the popular trend towards manufacturing and designing waterproof drones.
Features To Look For In Underwater Drones
It's likely that an underwater drone kit is going to be a fairly significant investment so, with that in mind, it's best to do your research and to get clear first on the features and benefits you really want yours to have. There's a world of difference between a basic entry level drone and one of the top end underwater drones with a high specification camera. We're just going to quickly run through our top pick of the key considerations to keep in mind before committing to any new purchase.
Wired or Wireless - Deciding upon which option to go for, wired or wireless, will impact your budget and your contact area. While wireless is undeniably more convenient, their signals don't travel very far, especially underwater. Wired drones, on the other hand, can be controlled for as far a distance as their tether extends. So while a wireless drone will give you a much greater degree of autonomy and flexibility, a wired waterproof drone allows you to achieve and retrieve better real-time images.
Controllers - All the various drones will come with their own form of a controller which you'll need to familiarise yourself with first before you take your kit underwater. We touched upon wired versus wireless already, and this will impact how easy the controller is to operate. Many novices find it easier to control a wireless underwater fishing drone just because they tend to be simpler by design. While a wired controller is typically much more stable, it can also be more complicated to get to grips with operationally and while certainly rewarding in the long run, might initially take a little bit of practice to perfect the technique.

Battery Life - One of the most important things to consider is, of course, battery life. The ocean is a big place after all and just in case you don't start out in the best spot for capturing the sites, you might need to be patient or head a bit further afield. Both of these require power. If you're hanging around for any length of time, your battery needs to hold a reasonable charge to ensure that you capture as much footage as possible. The longer the battery life and the shorter the recharge time, the better.
Quality of the Camera - Another vital attribute of your drone and certainly not one that you should overlook, especially given that the whole purpose of having the best underwater drone is to be able to explore uncharted waters and being able to beautifully capture and record your sightings. It's not just going to be about the resolution either. Given just how wide an expanse the ocean bed is, you should also be concerned with the field of vision too. In the case where you invest in a drone without a camera, then you could always add your own, ensuring that it's in a properly housed waterproof casing, but we recommend that you opt for an underwater drone with camera. You should definitely be looking for at least 1080p too and preferably if your budget will allow, for for a 4K UHD camera.
Depth Rating of your Drone - There's not a lot of point even investing in an underwater drone, for either salt or freshwater, if you can't take it down to adequate depths to capture any exiting shots. That said, there's plenty that you can see underwater at relatively modest depths and remember that the deeper you go, the likelihood is that the murkier the conditions will also become so you might not end up seeing as much as you bargained for. While we're on the subject, most drones designed for underwater won't discriminate between salt and fresh conditions, but it is worth checking just in case.
Sensors and Lighting - If you are on the hunt specifically for fish, it might be useful to additionally have a fish finder function on board your drone. A depth limit gauge is also important and will save you taking your drone inadvertently into waters that are too deep for it to manage. Lights are also a great optional extra that we'd recommend you considered, especially if you do want to go quite deep with your activity so that you can be sure of capturing clear pictures.

Underwater Drone FAQ
Q: What is an underwater drone?
A: An underwater drone is simply a vehicle capable of being operated underwater without having to be physically occupied by a human. They're basically separated into two types. What is known as an ROV which means a Remotely Operated Vehicle or an AUV which stands for Autonomous Underwater Vehicle. The difference between the two is that an ROV requires a human operator whereas the latter, similar to a robot, does not require any hands-on human contact or intervention.
Sign Up Now
GET THE VERY BEST OF GEARHUNGRY STRAIGHT TO YOUR INBOX