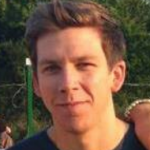 Support us! GearHungry may earn a small commission from affiliate links in this article.
Learn more
Wallets For Men
For most men, a wallet is something they find themselves reaching for on a daily basis. Yet for whatever reason it's also something most guys give little if any thought to. But they should. Because the type of wallet that emerges from your front pocket at the restaurant or cashier says a lot about you. If it's dog-eared with broken seams and stuffed to the gills with old Blockbuster receipts it says "I don't care". And that's a message that's not going to go over well with anyone but your buds. Rather than looking like the walking definition of "anachronistic", we suggest you trade up for something that better reflects your current status and the fact that it will soon be 2020 and not 1990. And to help you succeed in your quest we've put together a handy guide on the 8 most popular types of men's wallets currently on the market.
The Bi-Fold Wallet
We're going to start with tradition because, even though we're nearing the end of 2018, style is still in fashion. The standard bi-fold wallet is the classic men's wallet and has been such for decades. It's shaped like a business envelope when opened and consists of a large rectangular pocket for your cash as well as anywhere from 4 to 8 (and in some cases more) slots for holding credit, debit and membership cards. The classic bi-fold wallet is fashioned from high-quality leather. But if animal hide doesn't float your boat they're available in a wide array of other materials as well. An attractive, well-crafted bi-fold wallet says you're thoughtful and considered and not prone to following trends. The trick to making the traditional bi-fold wallet work in the 21st century is keeping it free of kind of superfluous junk that causes wallet bloat, which is easier said than done we know.
The Cardholder Wallet
The cardholder wallet occupies a grey area somewhere between traditional bi-fold wallets and money clips. It doesn't fold open the way a bi-fold does but it does have a pocket for cash on top of multiple slots for credit cards, membership cards and more. You'll have to fold that cash to get it into the pocket though and that means if you have more than just a few bills your cardholder wallet is going to start to bulk up. Still, the wise man doesn't carry a lot of cash these days so this shouldn't be a problem. Cardholder wallets come in a variety of styles, materials and colors but all are riffing on the same theme. That being a sleek rectangular wallet that can slip easily into the inside breast pocket of your suit jacket or the seat pocket of your trousers. Some include basic accessories like a key ring as well.
The Minimalist Wallet
You might normally think of using Kickstarter to fund an independent film or a revolutionary means of transportation. But low and behold it's also become fertile ground for funding the development of minimalist wallets. As such the minimalist wallet market has become extremely crowded in the past few years with each new model doing its best to provide ever-increasing amounts of function with ever-shrinking amounts of material. Some work spectacularly while others never really seem to fulfill their promise. Nonetheless, the basic concept is sound enough: keep your EDC to a minimum. The minimalist wallet is best thought of perhaps as a cardholder wallet distilled to its most essential components. There is typically a slot or two for credit cards and a bare-bones pocket that will accept a few bills and that's about it. Some are little more than a couple of aluminum (or even carbon fiber) slats that you put your cards and cash between and then secure with a wide elasticized "belt". Others will try to justify their Kickstarter windfall by cramming in a few accessories including perhaps a bottle opener, money clip or key ring. While some even offer RFID protection. The whole idea behind the minimalist wallet is simple: "less is more". But be careful when choosing one of these, because sometimes less is actually less.
The Money Clip
The money clip has been an iconic symbol of cool for decades and it retains that status even here in the digital age. Exactly why the money clip tends to raise eyebrows and cause breathless little gasps is hard to quantify but it likely has to do with two things the clip says about the person who wields it. First of all, it says you have enough cash to warrant a clip. (Make no mistake, however, if it's loaded with Washingtons instead of Benjamins it's going to elicit as many giggles as gasps.) The second thing it says is that you are a no-bs kind of guy. You're unsentimental (you're not holding onto those formerly "hot" phone numbers you collected in the 90s), you travel light, you don't need the emotional reassurance that comes from carrying a dozen credit cards and you're confident enough in your ability to defend yourself that you don't worry about flashing paper. As far as the particulars of the money clip go there's not really much to discuss or explain. It's a clip, typically made of high-quality metal, that holds paper money. 'Nuf said.
The Passport Holder Wallet
Passport holders serve the dual function of securing your cards and cash while also securing your most important travel document. It's one of the bulkier types of travel wallets on this list, which would seem to run somewhat contrary to the spirit of the times. But if you spend any time traveling you know how important it is to minimize clutter and keep those things that are most important secure and easily accessible. Therefore it's must-have EDC for 21st-century digital nomads and guys who travel on business all the time. Today's passport wallets are models of convenience and many include built in RFID blocking technology which protects your cards from digital thieves no matter where you are. And that's important because today's thieves don't bother stealing your card. They use Radio Frequency Identification technology to lift your information from the chip embedded on your credit cards and passport. (More on RFID wallets in a moment.) The best passport wallets are durable – in recognition that traveling is hard on you and the things you carry – stylish and have enough pockets and slots for all your important cards and papers.
The RFID Wallet
As we just mentioned in our description of passport holders 21st-century thieves have evolved with the times and many no longer bother walking up to you to try and physically pick your pocket in order to get your credit cards. Instead, they hang around in airports and train stations with what are called Radio Frequency Identification scanners and lift the information they want directly from the chip embedded in your card. You might be at a restaurant or waiting for a taxi at the airport and they're nearby with an RFID scanner that they bought on eBay or Amazon calmly stealing your vital information. The next day you discover someone has maxed out your cards even though those cards never left your wallet. RFID blocking wallets will help ensure this doesn't happen to you. While many passport wallets are RFID blocking the fact is RFID wallets come in all shapes and styles and can be made from just about any type of material. The important thing is that they have a shield built right into the fabric of the wallet that blocks RFID signals from passing through and stealing your information.
The Tactical Wallet
Tactical wallets are often mistaken for minimalist wallets and frankly, it's even hard from some wallet retailers to tell the difference. But there are differences and they tend to come down to two things: features and materials. First, materials. While there are some minimalist wallets that are fashioned from high-quality metals there are just as many that are made from leather or some type of fabric. Tactical wallets, on the other hand, are almost always fashioned from high-end metal like stainless steel, carbon steel, aircraft grade aluminum or even titanium. Features such as a bottle opener, basic ruler, screwdriver and wrench are fairly common on tactical wallets while some have paracord that can be pressed into service in a pinch and others provide fire starting capabilities. You might find a minimalist wallet with a bottle opener but the only way you'll start a fire with your minimalist wallet is if you soak it in gasoline and drop a match on it.
A good tactical wallet is built to stand up to the most grueling punishment without bending, breaking or being ruined by contact with water. Most also offer some level of RFID protection. If you have your heart set on a true tactical wallet be careful. Many websites routinely mislabel minimalist wallets as tactical wallets either out of ignorance or to reel in the unsuspecting. Just remember: materials and features.
The Tri-Fold Wallet
Wallets in their earliest form appeared some 700 years ago and by Elizabethan times (the 17th century) were common enough for Shakespeare to include reference to them in one of his tragedies. "Time", he wrote, "carried a wallet at his back". It wasn't until the 18th century, however, when pockets first migrated from women's clothes to men's clothing that the wallet as we know it today took shape. Although the tri-fold wallet might seem like something whose origins lay in the misty reaches of history it doesn't actually go back to the time of the bard or even close. Instead, it arose in lock step with the invention of the modern credit card after World War II. Since then they have become staples of men's' everyday carry, right alongside their cousins the bi-fold wallet.
Tri-folds are usually the larger of the two when opened. But when you consider only the width and height of its face (and not its thickness) it typically sports a smaller profile than the bi-fold. Like bi-folds however, the tri-fold is typically made of leather or synthetic leather with dual panels that open like gullwing doors on a classic Porsche. The advantage of the tri-fold wallet is its storage capacity. It usually carries more credit cards than a bi-fold wallet and it has a slightly larger pocket for cash. It's not unusual for there to be other pockets as well for keys or business cards or even those hot phone numbers from the 90s you can't part with. The danger with the tri-fold wallet is that it will embolden the hoarder in you and you'll wind up with a George Costanza wallet that causes you to sit crooked.