Best Jobsite Radios In 2022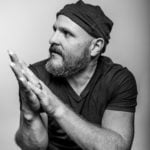 This product guide was written by Andrew Marshall
Last Updated
February 28, 2019
Andrew Marshall
Andrew Marshall is a writer, painter, photographer, and filmmaker. He primarily writes about the outdoors, though like most writers he's interested in just about everything. Andrew is a long-distance athlete with a passion for running and walking up and down mountains. Born and raised in the southeast, he now lives high in the Sierra Nevada with his wife and a freakishly large orange cat.
GearHungry may earn a small commission from affiliate links in this article.
Learn more
Working on site can get a little bit tedious and boring; it is only normal that anyone would want to find a little escape or something to add color to their day. Bringing your phone along may seem like an excellent choice, however, depending on the nature of your job, it may not be wise to have your phone around certain environments or on certain sites. You need a viable, strong, loud and audible device with long-lasting battery life to keep you informed, on your game and entertained. A Job site radio is your best bet to having an 'on the go' entertainment experience during your long days on site; however, it may not be entirely wise to choose just any Jobsite Radio; you deserve a durable, clear, audible, affordable and quality guaranteed radio that perfectly suits your lifestyle. You can easily scroll down and go through our thoroughly detailed and outlined top picks to conveniently choose the best jobsite radios that best suit you and your budget.
The Best Jobsite Radio
Sangean TB-100 Ultra Rugged Digital PLL Tuning Rechargeable Radio

The Sangean TB-100 Ultra Rugged Digital Radio is a compact utility-style radio which ideal to have at the worksite. It is an AM/FM tuner with a flexible antenna and gives the best reception in its category; way better than the conventional radios. Even in very noisy work environments, you can trust this radio to give you clear uninterrupted sound. The large backlit LCD digital display allows you to have the best visibility even at a distance. It operates on two power sources of AC and DC and comes with four rechargeable alkaline batteries that makes it absolutely reliable even during power outages or when you far away from AC power source such as when you are in the field, on the beach or in an isolated location. The set consists of an ABS plastic construction that makes it tough and is suitable for construction sites and camping activities.
It is highly impact-resistant and has speakers which are water, dust, rain and shock-resistant. It possesses 10 memory preset stations and features an auxiliary in making it compatible with MP3, CD player and iPod/iPhone. The roll cage protection ensures that it is completely free from direct impact and sock from surrounding circumstances. It comes with a 2.7-meter long connection cable for easy and convenient plug in. You may also be interested in some of these amazing CB radios from our list, so check them out.
Key Features:
It has 10 Station Memory Presets; 5 AM and 5 FM
Comes in a portable roll-cage protective design with a sturdy ABS plastic body
Fitted with a durable water-resistant, high-powered speaker
Powered by a 9-foot Attached AC Power Cord or 4 C Batteries
Specification:
Brand

Sangean

Model

TB-100

Weight

6.61 pounds
Bosch Bluetooth Power Box Jobsite Radio




If you have been looking for a strong sturdy, 'transformers' look-alike radio, here you have it, and this well-built jobsite radio came looking like it was ready to win a war! Or at least fend off any rocks and stones the remote job site is likely to throw at it.  The Bosch Bluetooth power Box Jobsite Radio features a Bluetooth technology which readily allows users to connect their devices to the radio; be it a smartphone, MP3 player or other smart devices. It also allows users to expressly stream internet channels on the radio or listen to music stored on compatible audio devices which are within at least 150 feet of the parameter, ensuring that every user enjoys more versatility and convenience while on the job.
This powerful radio is cornered by speakers on each side and an accompanying subwoofer that enables the radio's sound to travel far and wide up to 360 degrees of amazing sound quality. It has various control options so users can easily adjust bass and treble levels and also explore the equalizer function too. The Bosch radio is reinforced with a protective aluminum shield which efficiently protects the radio from malfunctioning due to dust, water or the likes – this may not be the greatest idea to take this radio for a swim, however, the rubber roll cage additionally fortifies this spectacular beast radio with protective bars that do not let the actual radio box touch surfaces,  ensuring that there will be minimal to no damage on the radio box regardless of the magnitude of an unprecedented hit, fall or weather change.
This chunky, sturdy radio is powered by 18-Volt batteries to have you blasting music at your convenience all day! You could also choose to plug it into a 120-volt AC outlet instead of depending on the batteries alone. Unlike some other jobsite radios the Bosch radio includes an in-built battery charger and also includes four 120-Volt power outlets enabling you to connect other cords and charge smart devices. There are added compartments at the side where you can conveniently put in sizeable devices such as USB's without having to worry about any damage to the connected device.
The protective bars provide multiple handles you can easily grip if you need to carry the radio from one place or location to the other.  This well-constructed radio may appear bigger than it actually is, it weighs just 24 pounds and the size is quite decent. Our handy guide to the best tool boxes features more great products like this.
Key Features:
Bluetooth connectivity to pair with smart device
Protective aluminum and rubber roll cage
Built-in battery charger
Four-way speakers and a subwoofer
Specification:
Brand

Bosch

Model

PB360C

Weight

24 pounds
The sound does not stop when another device is being plugged in to charge
Great and well-rounded protective build
Bluetooth Technology
The media door is not large enough for all phone types
The radio may be a bit heavy for some
No inclusion of an SD card slot (as in the previous version)
DEWALT 20V MAX Bluetooth Jobsite Radio

Apart from having the usual power channel that allows you to connect it to the AC mains, the DEWALT 20V MAX Bluetooth Jobsite Radio with Battery Charger also has two additional outlets together with an Aux and a 2.1 AMP USB charging ports, meaning you can never short of power options with this amazing radio. It can be used around the house especially when engaged in house maintenance, gardening or other chores. It is also great at the Jobsite or even for office settings. The illuminated blue display allows you to see all the basic operations on the radio and the AVRCP enables you to operate your device from the radio interface.
The powerful woofer system operates on 20W per channel and together with the tweeters and air ports, you will get the total, clear enriched superior quality sound output that you have never imagined to come from a rugged radio of its type. The Bluetooth connectivity gives access to your devices up to a range of 100 feet. On the flip side, this radio comes with a bottle top opener to make you quality sound enjoyment complete with a bottle of your favorite drink to keep the work going. In spite of its high output sound delivery, it weighs an amazing 15 pounds with a dimension of 11×13.6×19 inches.
Key Features:
Aux & 2.1 AMP USB charging ports
Bluetooth connectivity up to 100 ft
3 AMP Charging when plugged in
2 Additional AC power outlets
Specification:
Brand

DEWALT

Model

DCR025

Weight

15 pounds
Makita RM02 12 Max CXT Cordless Compact Jobsite Radio




The 12 max smart compact's design has made a huge statement; jobsite radios do not have to be huge to stay durable, sound great or be multifunctional. The Makita RM02 12 Max CXT Cordless Compact Jobsite Radio has two front-facing speakers delivering a full, clear and powerful stereo sound, which can be lavishly enjoyed for up to 30 hours non-stop usage time with the 4.0Ah battery BL1041B (please note that this is not included with your purchase).
This fun-sized radio has an earphone jack, so that in between breaks, during office hours or probably after a long day, you can sit back, relax, put in your earphones and enjoy some private listening at your convenience. It also includes an auxiliary port so you can easily plug in your smartphones or Mp3 players to connect and listen to great music.
It comes with 10 preset AM/FM buttons enabling you to easily select and go through your preferred channels. It's a functional radio even on the exterior seeing as you can easily hang or place it on the available platforms to listen to your programmes or music wherever you are. However, if for any reason you are dissatisfied with your radio, there is a 30-day return policy and you can get a replacement or return of your money depending on the nature of the complaint. If you work in a construction site and need your tools handy, check out our tool belts reviews.
Key Features:
Two powerful front-facing speakers
30 hours of continuous use
Earphone jack for private listening
10 preset FM/AM buttons
Specification:
Brand

Makita

Model

RM02

Weight

1 pounds
Great reception
Both AM and FM with a wide range of available channels
Portable and durable
Does not come with batteries
Does not come with the charger
May be a bit pricey for its worth
Milwaukee Electric Tool 2792-20 Electric Jobsite Radio

Introducing another blockbuster from Milwaukee – however, the Milwaukee Electric Toll 2792-20 Electric Jobsite Radio comes with a built-in charger that sufficiently charges all the M18 Lithium-ion batteries gearing up the Milwaukee to play your favorites all day long. You should not have to worry about unexpected battery drainage since you can easily plug in the radio to a power source and have the batteries charged fully.
Depending on your preference, the Milwaukee electric Radio has great tenacity to charge up your smartphone and other smart devices. There is a built-in compartment that allows you to conveniently put in your small devices and protect them from getting damaged from sudden weather changes, busy site work, heavy vibrations and the likes, while sufficiently powering up the batteries.
This power tool radio was designed with exceptional quality type speakers, so when you are listening to your preferred radio station or probably vibing to your playlist, it is sure to deliver clear and quality boom sound, accompanied with a 40-Watt amplifier; so, you never have to worry about frequently struggling to turn up the volume (even if you are using a hammer drill).
Bringing in more versatility to your worksite Radio, the Milwaukee gives you control over your sound, you can easily switch up the bass or adjust the treble and customize the equalizer all at your convenience. It also comes with 10 station presets to ensure easy, convenient and personalized user experience. 
The smart addition of the digital Bluetooth receiver enables the Milwaukee to stream audio files from a 100ft away, so you can conveniently listen to your choice of music on the go.
The handlebars on the top and sides of the Milwaukee enable an easy grip on the radio whenever you are on the move, also simultaneously providing protection against harsh jobsite conditions.
Key Features:
Built-in charger
Weather-sealed compartment for small belongings and smartphones.
Exclusive Digital Bluetooth.
Premium speakers and 40 Watt amplifier.
Specification:
Brand

Milwaukee Electric Tool

Model

2792-20

Weight

17.1 pounds
Bluetooth Technology allows for streaming music
high-quality Speakers
Built-in charger powers the Radio and also sufficiently charges smart devices
The built-in compartment may not contain all phone types
The volume knob is seemingly not convenient to use
Antenna is not so durable
Ryobi P746 One+ Dual Powered Jobsite Radio

The Ryobi P746 One+ Dual Powered Jobsite Radio is a portable, multifunctional and versatile worksite radio. It comes with different charging options, it can easily be plugged into a power source using an extension cord (please note that the extension cord does not come with item) on the flip hand, when you are at a job site or on the move, the 18v Ryobi Lithium Ion or Nicad batteries will sufficiently power the Radio enabling you to listen to music or stream your favorite channel wherever you are. Additionally, the Ryobi Jobsite Radio does include a 2.1 USB cable that could be used to charge your smartphones and Mp3 players.
With the included AM/FM functions, you can easily switch between listening to music or radio shows on the AM or FM radio, and if you would just like to listen to songs from your playlist, you could easily connect your phone or Mp3 player to the radio wirelessly and enjoy hours of non-stop clear and quality sound.
The Ryobi radio also allows you to customize the equaliser to your preference; you can easily adjust the treble or bass to achieve your preferred sound enabling a more user-friendly and personalised experience. In case you want to amp up your sound some more, there are extra plug allowances on the radio enabling you to plug in your preferred speakers, and if the sound is not satisfactory, increasing the audio performance to your satisfaction.
Key Features:
Hybrid power sources
Multiple listening platforms
Personalised listening experience via customizable equalizer
Added Aux out function for connecting extra speakers
Specification:
Brand

Ryobi

Model

P746

Weight

7 pounds
Bluetooth allows for streaming and acts as a remote speaker system
Dual power options for charging Radio and other devices
Has both AUX in and Aux-out in case you want to connect to more speakers
Does not come with batteries or battery charger
It is not water or dust resistant
Antenna is relatively small thereby influencing reception quality
PORTER-CABLE PCC771B Bluetooth Radio




The Porter-Cable PCC771B Bluetooth Radio comes with two premium quality speakers ensuring high-quality and clear sound and enhances clear reception ensuring you enjoy stereo performance sound whenever you turn on your Radio.  You can also customize the equaliser by adjusting the bass or treble to your preference anytime providing you with a more personalised user experience. It comes with Bluetooth functions which allow you to connect to your smart devices without having to plug in a cord; this wireless technology ensures easy streaming of music from your preferred smart devices.
The Porter-Cable PCC771B Bluetooth Radio also comes with both AM and FM features allowing users to easily switch to their preferred programmes and shows on either of the platforms and even save the channels they enjoyed best and would like to listen again. The AUX in feature also enables users to plug in their smartphones or Mp3 players to listen to music or any other audio materials.
The Porter-Cable Radio, as the name entails, is portable and easy to carry along in your tool backpack, however, the size does not affect its strength and ability to withstand jobsite rudiments, making it a durable worksite radio that is easy to store and can be conveniently move around with ease. The radio is powered by 20V Max Lithium-ion batteries and can also be plugged into a power source using an AC adaptor.
Key Features:
Two high-quality speakers
Bluetooth compatibility to stream music from any smart device
Customizable equalizer
AM/FM/AUX functions
Specification:
Brand

PORTER-CABLE

Model

PCC771B

Weight

3.25 pounds
Built-in Bluetooth
AUX for connecting smartphones and Mp3 players
Portable size and durable Radio
Cord seemingly not durable enough
Sound is not so loud
No in-built charger
DEWALT DWST08810 ToughSystem Jobsite Radio
Whether it's a day at the site or an evening in the garage, the DEWALT DWST08810 ToughSystem Music Player can juggle it easily. The radio offers Bluetooth connectivity to smartphones and other music devices. So, if AM/FM bandwidths are not checking the boxes, there's always a Plan C. It is quite versatile in terms of power sources.
Pick between a 12V MAX or 20V MAX DEWALT Li-ion power tool battery or a simple wall outlet. It just so happens that the accompanying battery charger can simultaneously refill both Li-on battery options. In addition to charging the batteries fully in less than 90 minutes, it is also fitted with a LED indicator to display everything from charge status to heat level. Overall, this is well-built and sturdy radio that offers a solid latching mechanism.
Key Features:
It allows Bluetooth connectivity of up to 100 feet with smartphones and/or other music devices
Runs on both 12V MAX or 20V MAX DEWALT Li-ion power tool batteries or can be plugged into a wall outlet
It is water and dust resistance
It is made of heavy-duty materials
Specification:
Brand

DEWALT

Model

DWST08810

Weight

17.1 pounds
The radio itself offers up a clean crisp bass and is compact and saves space
Well-built and sturdy
Has a solid latching mechanism
The plastic casing tends to get brittle and break over time
It does not charge larger batteries that are 60V and above
It is unusually heavy
Sangean LB-100 Ultra Rugged Compact AM/FM Radio

The best part of the Sangean LB-100 Ultra Rugged Compact AM/FM Radio is that it is incredibly easy to operate. All that is required of users is to master the use of its ruggedly designed rotary tuner and volume control knob. The combination of its digital PLL tuner and its pivoting antenna ensure that the reception is of the best quality. It also has an AM/FM large back-lit LCD display which ensures that all users can see the frequency clearly.
When it comes to the overall design of the radio, it is made of a sturdy ABS plastic which happens to be impact resistant. It also has provision for 5 Easy touch memory presets each for storing AM/FM stations. To crown it all up, its speakers are weather-resistant and provide top-notch audio quality even in the noisiest of environments.
Specification:
Brand

Sangean

Model

LB-100

Weight

6.8 pounds
Great value for money
It is rain, dust and shock-resistant
It has a stellar build quality and can survive multiple falls
Fitted with a large and easy-to-read screen
It only has 5 presets per band
The Bluetooth feature is faulty and hardly connects
The antennas are too short to receive adequate reception
Sangean U4 Rugged Rechargeable Digital Jobsite Radio




The Sangean U4 Rechargeable Digital Tuning Radio is on the top of the list for its tough build and multiple functions; a rechargeable radio that comes with additional batteries ensuring you never run out of stereo time goodness. It packs an AM/FM-RBDS transmission so you can easily tune in to your favorite station wherever you are and get alerts on Weather changes on the go. It will readily give you alerts on sudden or threatening weather changes so you and your team stay informed and safe during such times.
The U4 boasts of the latest Bluetooth technology; this function means you can easily stream your preferred music and radio shows, supports aptX decoding which delivers high-frequency music and ensures the Bluetooth enabled radio experiences less transmission delay. It does all this while enhancing and ensuring a high grade synchronized user experience due to its low latency function. Now you can easily listen to your best songs by pairing your radio with your device (phone) moreover if you prefer to listen to songs or other audio such as inspirational messages, from mp3 player, CD player or other devices you can simply connect using the auxiliary input. In addition to listening to relatively audible and clear music, there's also the option of listening via headphones so you can enjoy a more private, personalized experience.
The U4 Ultra Rugged Digital Job Site Radio is equipped to radically endure the harsh conditions of a remote site job such as mining or construction due to its dust and water resistant properties. Adequately designed with a roll cage shield to ensure that the harsh conditions and sounds do not affect the sturdy radio and it remains shock resistant regardless of the nature of the job. 
The inclusion of a smart battery charger guarantees that all the batteries will be fully charged and ready for optimal and prolonged use. It additionally includes a very reliable LED indicator so you will always know how charged the batteries are. Due to the full and efficient charge of the Bluetooth radio, it allows you to charge your phone via the 12volt DC jack and USB, just in case your rugged radio powers down. It also offers a backup battery time so you do not miss out on station presets or important alarms you may have set. There is a sizeable illuminated LCD display situated at the top front of the Radio that provides spectacular quality brightness and can easily be seen which also shows the details on the clock and radio. The Sangean additionally includes a dual alarm that you can snooze at your convenience and there is also a provision to easily adjust the sleep timer. Make sure you also check our guide to the best emergency radios.
Key Features:
20 station presets
Auto scan stations and adjustable tuning step
HWS (Humane Wake System) with buzzer and radio
Adjustable nap timer and snooze function
Specification:
Brand

Sangean

Model

U-4

Weight

10.69 pounds
Volume is sufficient for outdoor work
The sound is clear and relatively very loud
Weight is very sturdy and is not liable to fall or tip over easily
Power connection ports are adequately covered with rubber ports while the battery compartment is properly sealed so water does not get in
Only charges phone while radio is OFF even if its plugged in
Larger than what is seen online, it may turn out to be too big for some, depending on preference
Is quite heavy so it may not be easily carried around
No built in charging
DEWALT 20V MAX/12V Jobsite Radio




Whether you need a good radio as a companion on a remote jobsite, or you are going camping, or probably just need an adequate, loud and strong radio for leisure, you may want to consider Dewalt. It offers a 2 amp charger DEWALT battery; this is great for outdoor activities since the battery charges up quite fast giving enough time to tune to your favorite stations.
There are two AC power outlets on the radio; this, in turn, provides different options for on-site power, and it additionally has a functional USB port that enables users the option to adequately charge the Dewalt 20 Max/12V Jobsite Radio to a suitable electrical outlet. It packs a Class D amplifier, woofers, and tweeters which enable an adequate range of high and low sound frequencies to produce the best sound quality. This cordless radio is powered by 12V Max and 20V Max DEWALT batteries that can be easily recharged for continuous and convenient use. The smart inclusion of auxiliary and USB ports enable users to conveniently connect their MP3 players, CD players, USB flash drives and other suitable audio devices to the radio to ensure wide range access to songs and other preferred audio materials.
Key Features:
2 amp charger battery
Class D amplifier, woofers, and tweeters
Device storage box
2 AC power outlets
Specification:
Brand

DEWALT

Model

DCR015

Weight

13.5 pounds
Durable and long-lasting batteries
You can charge your phone on the Radio
Proven to be strong and durable
No built-in battery charger
Cannot charge smart devices and operate functionally at the same time
The compartment that holds the phone may appear to be too small
Milwaukee M12 Cordless Jobsite Radio

Meet the Milwaukee M12 Cordless Jobsite Radio, an imported Chinese masterpiece, designed to provide a convenient user experience. It's undeniably strong and probably the best bet for a long lasting, audible and enjoyable user experience. It's nearly indestructible and its sturdy body has gained a space at practically any remote jobsite ranging from safe to higher risk-prone areas and it takes anything from harsh falls to getting wet from drizzles, thanks to its shock absorbing properties. It is made of ABS polymer which works well in both cold and hot temperatures and is responsible for the radios strong and durable structure.
The Milwaukee surprisingly comes in one of the most relatively small and portable ultra slim sizes. This makes it easier to carry than most jobsite radios seeing that it is lighter on the hands and can easily be moved from place to place. Even though this radio's power source is cordless, it can readily be charged with the M12 redlithium battery packs or an AC adaptor. It also boasts of putting in place the first digital processor of its kind; this has ensured that the Milwaukee Radio provides quality signal reception and clarity that beats what other radio brands can produce hands down.
The aluminum shield makes the speakers weatherproof ensuring that the radio will always produce clear, profound and quality sound regardless of any weather changes. A special built-in compartment was smartly included in the front of the radio to make sure that your devices will not be harmed in any way by dust, rain and other factors while being connected to the portal inside. This cool feature lets you open up the compartment and put in your smartphone or Mp3 player either when charging or simply connecting it to the radio to enjoy your favorite songs. You can also listen to it with your noise cancelling headphones.
Key Features:
Superior sound quality and reception
Premium weatherproof aluminum speakers
Shock absorbing ABS polymer housing
Ultra slim size
Specification:
Brand

Milwaukee Electric Tool

Model

2590-20

Weight

5.15 pounds
Proven to be extremely durable
Fantastic battery life
Great sound quality
Relatively light and easy to grip
The in-built port is not compatible with some devices such as the Iphone7
The transformer seems to be too large for the power cord
There is no Bluetooth technology
There is no AUX on the outside, just the one in the in-built compartment
DEWALT 20v Max Bluetooth Jobsite Radio

This next Dewalt version is powered by  20V/60V FLEXVOLT Dewalt batteries and also includes an AC power cord. The Dewalt 20V Max Bluetooth Jobsite Radio simultaneously charges its batteries while the radio is connected to an AC power outlet. Its inclusion of Bluetooth technology enables you to pair your smart devices to the radio so you can easily access music and audio files from your smart devices; the radio can even detect these devices from a 100ft away! It makes provision for an extra two AC power outlets ensuring you enjoy convenience and versatility. It also includes an AUX and 2.1 USB ports to enable you to connect your devices to the radio when you need to listen to music from your favorite playlist or simply charge your device. And it is small enough to fit your tool bag.
Key Features:
Aux & 2.1 AMP USB charging ports
Bluetooth connectivity up to 100 ft
3 AMP Charging when plugged in
2 Additional AC power outlets
Specification:
Brand

DEWALT

Model

DCR025

Weight

15 pounds
Bluetooth connectivity
Charges your devices and has enough room to put a phone in the compartment
Great sound quality
When charging other devices the radio does not perform at its best
It is not water resistant
Fragile electrical circuits
DEWALT TSTAK Jobsite Radio

Dewalt Radios are known for their tough and durable look and properties and the Dewalt TSTAK Jobsite Radio is no different. It's packed with 4 large speakers, an active subwoofer and assisted brass resonator to bring you the oomph you want to hear in your music, enjoy loud, vibrant and premium clear sound whenever you turn on your stereo.
The Dewalt TSTAK portable Bluetooth radio comes with an in-built Bluetooth technology, that enables users experience that cordless connectivity they have asked for, music and audio materials can simply be streamed from your smart devices without having to manually connect to your radio.
This device took its technology to the next level by adding a colour flip screen and touch-sensitive buttons so you can navigate through your options with an optimised tech and personal feel. This product is highly versatile and as such, is embedded with a compartment that is a phone storage area; when your phone is placed in it consider it as secure as can be. It also has a fast USB charging outlet as well as an auxiliary audio output and you best believe that this is all for your convenience. The device as a whole runs on a maximum charge of 20V but this all starts at 12V. If you are looking for a strong, durable and convenient option, then this is your best bet.
Key Features:
High-quality 4 range speakers
Bluetooth connectivity
Colour flip screen and touch-sensitive buttons
Stacks with any Tstak module using side latches
Specification:
Brand

DEWALT

Model

DWST17510

Weight

17.16 pounds
Loud, clear and enjoyable boom sound
Dust and water resistant
Includes Bluetooth
The cord is not durable
Does not come with batteries
Jobsite Radio Buying Guide and FAQ
Battery Powered Vs Electrical - If you are looking for a Jobsite radio that will be used for workplace that is isolated and far away from the national grid, the best choice of radio is the cordless type with a strong and long-lasting rechargeable battery system. Electrical powered radios are ideal for places with constant electricity supply such as near home, office or Jobsite.
Performance - To judge the performance of the radio, consider the quality of sound output as well as the power of the sound. It should also have a very good sound control system and an efficient equalizer and sound mixing mechanism.

Durability - Since the radio will be used at the worksite, it will be subjected to several falling objects as well as liquid splashes. A good jobsite radio should be able to withstand all these events and other associated accidents over a long period of time without succumbing to them.
Portability - The radio should be lightweight and compact enough to fit into shelves, tables, and other small compartments without worry. Many jobsites are limited in office space and so can only accommodate portable devices including radios.
Weight - Weight usually goes with portability. The more lightweight Jobsite radio, the more ideal it is for the site.
Sound Quality - Worksites are usually rife with all manner of noise from construction machinery to objects knocking on each other or falling. A good jobsite radio needs to have a sound output that is able to stream through these other numerous sources.
Auxiliary Hooks - Many workers may want to charge their devices or get connected to the radio for several obvious reasons. For this purpose, a quality Jobsite radio has to have the necessary number and variety of connection points to serve the needs of workers.
Sign Up Now
GET THE VERY BEST OF GEARHUNGRY STRAIGHT TO YOUR INBOX