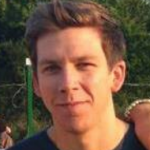 Working on site can get a little bit tedious and boring; it is only normal that anyone would want to find a little escape or something to add color to their day. Bringing your phone along may seem like an excellent choice, however, depending on the nature of your job, it may not be wise to have your phone around certain environments or on certain sites. You need a viable, strong, loud and audible device with long-lasting battery life to keep you informed, on your game and entertained. A Job site radio is your best bet to having an 'on the go' entertainment experience during your long days on site; however, it may not be entirely wise to choose just any Jobsite Radio; you deserve a durable, clear, audible, affordable and quality guaranteed radio that perfectly suits your lifestyle. You can easily scroll down and go through our thoroughly detailed and outlined top picks to conveniently choose the best jobsite radios that best suit you and your budget.
The Best Jobsite Radio
Jobsite Radio Buying Guide and FAQ
When it comes to purchasing the best job worksite radio, a number of people may be clueless and for this reason, we have put together a buying guide that will altogether streamline your decision.

How We Choose Our Selection Of Worksite Radios
Price - Believe it or not the price range of a product is not a guarantee that it will deliver on a maximum level, nevertheless, this is not always the case. Be sure to read up on different products that fall within a number of price ranges in order to secure the neighborhood that is not only most suitable to you but also delivers exactly what you require. If you do have the means to splurge on a radio, then there is no problem, but if you are out to save a couple of bucks then you need to do your research duly in order to get the best out of your radio.
Reviews - Reviews are a sure way to get some background information on the product you want to purchase. There is so much that is not actually said on the product's main site, but once you get down to the reviews, you can surely find out whether your radio provides services on the level that it promises. Note that companies are obligated to say great things about their products in order to turn a profit but you can only get the real gist from the reviews, where other consumers spill about their actual experience with the product.
Brand - In this day and age, there are so many companies out there that are mass producing the same product, thanks to the free market. However, this is in no way illegal, in fact, completion is encouraged. So how do you separate the wheat from the proverbial tares? On a simple level, there are a number of brands out there that are well known for producing certain products, they have gained this reputation by producing stellar products over the years. It is a safe bet to stick with them faithfully as they are less likely to disappoint.
Features To Look For In Worksite Radios
DAB - The DAB refers to the feature that enables the users of worksite radios to have easy access to over 100 digital radio stations, even the ones that are on the FM and AM bandwidths. You definitely want your worksite radio to have access to Radio 1 in digital and also have the ability to load digital-only stations due to the fact that digital signals tend to be much clearer than analog and this is probably the best for a jobsite.  Be sure to read up and explore the DAB qualities of your radio before making the decision to purchase it.
AM/FM - This feature is what can be referred to as an oldie but a goldie; it basically gives you access to the old-timey AM/FM stations seeing as there are still a large number of radio stations which play on this bandwidth, so if you are loyal to this blast from the past enough to seek it out in a worksite radio then be sure to add it to the list of things you are looking for in this purchase.
Power Options - We live in a day and age where batteries are not the only power source, but in some cases, they are the most convenient thanks to the mobility they offer. But they do give that kick that is needed to durably operate and charge one of these devices. On the other hand, it is great that manufacturers are able to come up with chargers as well as rechargeable batteries. Some Jobsite radios have both rechargeable batteries and cords that allow you to plug into a power outlet.
Waterproof - It is important to check if the radio you want to purchase has waterproof features, this will ensure that wherever you are, on a worksite, office or the comfort of your home your radio will not be affected by light drizzles or contact with water.
Dustproof - A jobsite radio would not be complete if it did not have a protective cover shielding it from excess dust. It is a big plus for safeguarding the durability of your Stereo companion.
RMS - The edge a jobsite radio has to a regular one is the great, clear and audible sound they are supposed to produce. It is important to check how much power the speakers can produce in a certain time period.

Jobsite Radio FAQ
Q: Can I Charge Mobile Devices with My Worksite Radio?
A: Sure you can, most Jobsite radios have the capacity to charge your smartphone, however not all Jobsite radios can charge your phone and remain operational.
Sources:
ABS polymer - Wikipedia
Aluminium - Wikipedia