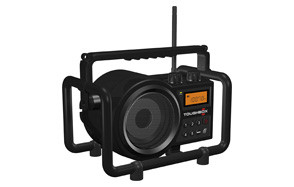 Sangean TB-100 Rechargeable Radio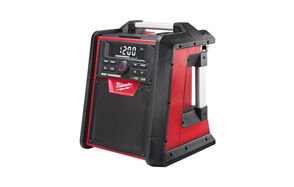 Milwaukee Electric Tool 2792-20 Electric Jobsite Radio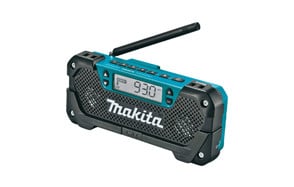 Makita RM02 12 Max CXT Jobsite Radio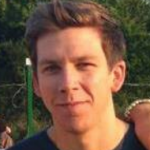 Working on site can get a little bit tedious and boring; it is only normal that anyone would want to find a little escape or something to add color to their day. Bringing your phone along may seem like an excellent choice, however, depending on the nature of your job, it may not be wise to have your phone around certain environments or on certain sites. You need a viable, strong, loud and audible device with long-lasting battery life to keep you informed, on your game and entertained. A Job site radio is your best bet to having an 'on the go' entertainment experience during your long days on site; however, it may not be entirely wise to choose just any Jobsite Radio; you deserve a durable, clear, audible, affordable and quality guaranteed radio that perfectly suits your lifestyle. You can easily scroll down and go through our thoroughly detailed and outlined top picks to conveniently choose the best jobsite radios that best suit you and your budget.
The Best Jobsite Radio
Jobsite Radio Buying Guide and FAQ
Battery Powered Vs Electrical - If you are looking for a Jobsite radio that will be used for workplace that is isolated and far away from the national grid, the best choice of radio is the cordless type with a strong and long-lasting rechargeable battery system. Electrical powered radios are ideal for places with constant electricity supply such as near home, office or Jobsite.
Performance - To judge the performance of the radio, consider the quality of sound output as well as the power of the sound. It should also have a very good sound control system and an efficient equalizer and sound mixing mechanism.

Durability - Since the radio will be used at the worksite, it will be subjected to several falling objects as well as liquid splashes. A good jobsite radio should be able to withstand all these events and other associated accidents over a long period of time without succumbing to them.
Portability - The radio should be lightweight and compact enough to fit into shelves, tables, and other small compartments without worry. Many jobsites are limited in office space and so can only accommodate portable devices including radios.
Weight - Weight usually goes with portability. The more lightweight Jobsite radio, the more ideal it is for the site.
Sound Quality - Worksites are usually rife with all manner of noise from construction machinery to objects knocking on each other or falling. A good jobsite radio needs to have a sound output that is able to stream through these other numerous sources.
Auxiliary Hooks - Many workers may want to charge their devices or get connected to the radio for several obvious reasons. For this purpose, a quality Jobsite radio has to have the necessary number and variety of connection points to serve the needs of workers.