Best Wine Coolers in 2022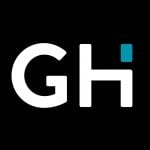 This product guide was written by GearHungry Staff
Last Updated
October 23, 2018
GearHungry Staff
GearHungry Staff posts are a compilation of work by various members of our editorial team. We update old articles regularly to provide you the most current information. You can learn more about our staff
here
.
GearHungry may earn a small commission from affiliate links in this article.
Learn more
You might have avoided wine when you were younger. Maybe because it didn't share the same shameful sting you were guaranteed with shots of vodka, maybe you had a bad experience or seven, maybe you just didn't like the taste; you weren't old or mature enough to appreciate it for what it is. Now though, you enjoy a glass, you're even excited to pair wine and food like a pro, and you're always on the hunt – subconsciously or not – for another bottle to add to your growing collection. For this collection, you need somewhere to store your wine, and not everyone was born blessed with a wine cellar. Instead, oenophiles across the world have invested in the best wine coolers that keep their wine safe and chilled, ready for the next occasion and it's time you invested in one, too. Sure, it might feel a little pretentious, but you've earned the right to feel that way, and we won't stop you. So, pour yourself a glass of red – because you don't have a cooler for your white wine yet – and check our picks of one of the best ways to show off just how adult you are.
The Best Wine Cooler
Antarctic Star 24 Bottle Wine Cooler
The Antarctic Star 24 Bottle Wine Cooler is a premium wine cooler that would suit any kitchen, dining room, or even your fancy-pants wine cellar. It boasts the ideal light and humidity to keep your favorite vintages at the optimal temperature without spoiling them, offering a range of 40°F- 61°F to ensure every sip is just as delicious as the last.
Its freestanding design means you can install it anywhere you like, making it easier than ever to access bottles of wine for celebrations or just a quiet night in with friends or family or both. The cooler is suitable for both whites and reds, so it doesn't matter which you prefer, you can enjoy what is essentially an endless supply of the finest and most sophisticated bottles that vineyards far and wide can offer. The space-efficient horizontal racks make the most of the possible capacity, while the glass door adds a touch of elegance to any room.
With a non-vibrating operation, you can guarantee your wine or even other beverages aren't disturbed during storage, and this ensures that you don't just get something that's fashionable, but also something that understands exactly what you need from a wine cooler to guarantee perfection every time.
For more useful products for wine enthusiasts, check out our guide to the best wine aerators.
Key Features:
Ideal light and humidity
Freestanding design
Suitable for white and red wine
Non-vibrating
Space-efficient horizontal racks
Specification:
Brand

Antarctic Star

Weight

44.1 pounds
Colzer Upgrade 15 Inch Wine Cooler
The Colzer Upgrade 15 Inch Wine Cooler Refrigerator is a significant improvement on previous models that guarantees that every glass of wine you enjoy meets the high standards of you as well as the guests welcomed into the home. It boasts wider spacing, making bottles easier to store and retrieve, while still offering ample capacity capable of storing up to 32 bottles.
The versatile installation options allow you to build it into existing kitchen units when replacing your current wine cooler refrigerator, yet it's just as effective freestanding, which is perfect for anyone short on upstairs space, and it will fit comfortably in a spare room, garage, or basement. This enables you to access your wine whenever you need.
The low vibration and low noise operation prevent the wine from being disturbed while it waits for you to enjoy every bottle (over a period of several months, of course). This design also prevents parties being overwhelmed by a rumbling noise, meaning you can hear each other speak and hear yourself thing. The sturdy beech shelving is the last piece of the puzzle that adds a touch of the vintage appeal you need from a wine fridge.
Key Features:
Wider spacing
32-bottle capacity
Built-in or freestanding installation
Low vibration and low noise
Sturdy beech shelving
Specification:
Brand

Colzer

Model

YC-100A

Weight

81.8 pounds
hOmelabs 18 Bottle Wine Cooler
For a comprehensive storage option, look no further than the hOmelabs 18 Bottle Wine Cooler. Here, you're gifted elegant but sturdy slide-out racks that make the beverages easy to access without the risk of dropping or spilling them, which is something that nobody needs, especially when the party is just getting started.
Capable of storing 18 full-sized bottles of whichever wine you prefer, whether red, white, or rosé, you will never feel you're running low on vital supplies, and you can guarantee there is always something for you to enjoy after a laborious week that never seemed to end. It offers an adjustable temperature range of 54°F – 64°F, which is considered the perfect variation for a variety of wine types, ensuring that it chills each bottle to perfection.
The freestanding design also makes it one of the most convenient models available. It enables you to install this wine cooler wherever you need. So, regardless of whether you prefer the easy access of the dining room or need to keep it wherever there is space, you can do so with non-existent hassle and almost zero effort. The buttons are easy to use and the sleek glass door adds further quality to the overall appearance.
Wine lovers will also be interested in some of the quality wine decanters from our list. Check them out.
Key Features:
Sturdy slide-out racks
Stores 18 bottles of wine
54°F – 64°F temperature range
Suitable for red, white, or rosé
Perfect free-standing design
Specification:
Brand

hOmelabs

Weight

45 pounds
Kalamera Freestanding Stainless Steel Wine Cooler
Our first and best choice on our hunt for the best wine fridge money can buy is the Kalamera Freestanding Stainless Steel Wine Cooler. This 30-bottle cooler has enough space to store a whole month's worth of wine – if you're trying to relive your student heyday by going through a bottle a night, which we don't advise – but more seriously provides you with a plethora of options whenever the mood strikes.
Designed with a double-layered tempered glass door, the wine will remain in excellent condition, with the memory function allows you to ensure the proper chill for all kinds of vino. Along with this, it's just easy to use. The LED temperature is straightforward, while the security lock keeps the kids out, and the reversible door gives you versatile placement options. It's neither too big for beginners, nor too small for vets, and holds the temperature well whenever you dip in and out. Good looking and sophisticated, it's the best option for wine lovers of all experiences.
Key Features:
30-bottle capacity
Double-layered tempered glass door
Temperature memory function
Digital LED temperature control
Security lock and reversible door
Specification:
Brand

Kalamera

Model

KRC-30SZB-TGD

Weight

72.8 pounds
Ivation 18 Bottle Thermoelectric Wine Cooler
The Ivation 18 Bottle Cooler is a wine refrigerator that runs on thermoelectric power and provides high-quality results for wine lovers all across the country. Designed to protect wine and assist in proper aging with a stable temperature, it's a great pick for anybody who would love a wine cellar, but doesn't have space. This is made possible with an adjustable temperature range that maintains the perfect ambiance for all kinds of wines and is adjustable to suit you.
Furthermore, the thermoelectricity ensures no vibrations and no noise, so you can keep it anywhere you like without worrying about noise distraction. The glass door blocks out UV rays, which will further guarantee the wine remains intact. While it's not as large as the Kaamera, is still provides substantial space for plenty of wine, you'd be surprised just how long it takes to fill up 18 spaces and will also not take up as much room in the house. The guys and girls at Ivation are also committed to delivering quality service, and are happy to assist with any issues you might experience, no matter how minor. Be sure to combine this product with some of the best electric wine openers from our list.
Key Features:
Protects wine and assists in proper aging
Perfect stable temperature
No vibration and super-quiet
Blocks out harmful UV rays
Adjustable temperature range between 54º – 64ºF (12º – 18ºC)
Specification:
Brand

Ivation

Model

IV-FWCT181B

Weight

38.2 pounds
Allavino FlexCount Dual Zone Wine Cooler
Providing what might be the best dual zone wine cooler system around today, the Allavino FlexCount Wine Refrigerator is our premium choice after searching through thousands of potential units searching for the ones we know you'll love. Containing space for a mammoth 56 bottles – which is more than one bottle per week – you'll never be left wanting for a top up relaxing after a long day.
The vast capacity is just the beginning, though. Allavino has developed something truly majestic. It's large, but still feel sleek, and has arguably unmatched cooling technology that is made possible with front ventilation, meaning you can leave it freestanding, or install it into a counter unit. This provides it with versatility that you won't get with other units, however, premium products come with a premium cost. If you can look past the cost, though, you'll find a lot more to love. The shelving is innovative to make storage easier and more beneficial for the bottles, and it's dual temperature zones give you some freedom in what wines you select. If you understand why this mini fridge is so important there shouldn't be any real discussion about whether or not this is the undisputed best wine cooler. Ever? Maybe.
Key Features:
56 bottle capacity
Dual zone digital control
Front venting for versatility in placement
Powerful cooling technology
Innovative new shelf design
Specification:
Brand

Allavino

Model

VSWR56-2SSRN

Weight

123 pounds
Whynter 20 Bottle Thermoelectric Wine Cooler
Our choice for the best value wine cooler and mini wine fridge is the Whynter 20 Bottle which looks like a wine cooler straight out of any wine aficionado's dream. The black-tinted glass door both looks good and helps to protect the wine from UV rays, while on the inside, the soft LED light is great for offering that calm ambient light, as well as giving you a chance to just sit and admire your collection.
As for the cooling system, its thermoelectric processes are energy-efficient as well as ultra-quiet and without vibrations. This is paired with an adjustable thermostat which, despite only having one chilling zone, still provides excellent control over your wines; red or white. With just a 20 bottle capacity, it isn't the largest you can find, but for excellent value and sophisticated style you'd expect from a wine cooler, there are few – if any – serious competitors, making it one of our favorites, and one that's also difficult to beat. Our guide to the best coolers for camping features more great products like this.
Key Features:
Black tinted mirror glass door
Soft interior LED light with on / off switch
Adjustable thermostat between 46°F – 65°F and soft touch digital control panel
5 removable premium stainless steel shelves
Stylish and compact design
Specification:
Brand

Whynter

Model

WC-201TD

Weight

33 pounds
Danby 36 Bottle Freestanding Wine Cooler
Containing the space for 36 individual bottles, this Danby Freestanding Wine Cooler is an excellent bridge for those who are on the cusp of expanding their collection into the wine connoisseur stratosphere. We'll begin with the exterior, which is designed to provide that sleek, modern look you've come to expect by now. This includes a reversible tempered glass so you can place it anywhere you like and still have the full range of movement for picking out and placing in bottles of your favorite vino.
Inside, there are removable shelves that allow both horizontal and standing placement, and the temperature can range from 43°F – 57°F, which is ideal for all types of wine. This is topped off with a classic LED showcase light which, while not doing a lot in, at least provides a sense that you know exactly what you're doing. If you're looking for a kitchen gadget that provides excellent storage possibilities but also doesn't set your finances back a few too many months, the Danby is definitely some you would do well to consider.
Key Features:
Blue LED interior showcase light
Recessed pocket-style handle  and reversible door
Tempered glass door with stainless steel trim
Temperature range of 6°C – 14°C (43°F – 57°F)
Fashionable design
Specification:
Brand

Danby

Model

DWC93BLSDB

Weight

69 pounds
Phiestina 33 Bottle Double Zone Wine Cooler
A truly majestic wine cooler, the Phiestina 33 bottle double zone unit offers you the near-ultimate control over your wine storage solutions all while ensuring you don't even realize it's there. Despite running on a compressor, it's so quiet you might mistake it for a thermoelectric model, and the digital controls are straightforward, providing the ideal chill for both zones with ease.
These zones are designed to optimize the storage temperature to ensure that your wine remains in excellent condition whether you're planning to age it, or merely chill in preparation for a get-together. There are also removable beechwood wine racks which are not just incredibly classy, but also make the interior versatile for enough for standing placement.
You might also be surprised at its overall size. Even though it contains the space for 33 bottles it doesn't feel like it takes up too much room. If you're thinking about finding the perfect wine cooler with enough storage space for your collection, but are concerned over it being too bulky, the Phiestina Double Zone should definitely be checked out. If you liked this product, be sure to also check out our top picks of the best electric water coolers.
Key Features:
Optimized storing temperature zones
Whisper quiet with compression cooling
Upper zone 40-50°F, lower Zone 50-66°F for the ideal chill
Removable shelving for standing space
Digital touch controls
Specification:
Brand

Phiestina

Weight

83.2 pounds
Wine Cooler Buying Guide
Factors To Consider When Buying a Wine Cooler
Why not take a break while you're busy looking at a potential wine cooler for sale? Before you pick the perfect product to class up your kitchen, garage, or bar and ensure you'll always have a crisp bottle of quality vino reader for crack open at the end of a long day, or in times worthy of celebration, perhaps you should take a look at our factors to consider when buying a wine cooler. This little guide will be a huge help in giving you a little broader frame of reference and be able to figure out which wine cooler is the right one for you.
Sizing - Let's start with the obvious, we all know that fridges - aside from every college student's own shrine to sugar and laziness: the mini fridge - are not small. Wine fridges are no different. While they're mostly smaller than your average fridge, they're still bound to take up a lot of room wherever you place them.
Considering the sizing potential for your wine cooler, be sure to consider how much available space you have so that it will fit comfortably in the room. The considerations don't stop there, though. You'll also need to think about additional space that might be needed to open the door the full 180-degrees. The majority of wine fridges will require this range of movement to allow you to properly stock the fridge, so it's more important than you might firth think.
Buying a cooler, bringing it home and then realizing that it doesn't fit where you were hoping can really put a downer on the wine-flowing future you had envisioned just an hour before. Ensure you check (and maybe double-check) the sizing of the wine cooler thoroughly and give it a little bit more room. If this room isn't available, you can always get a smaller model.
Freestanding Coolers vs Built-in Wine Coolers - The sizing of the cooler can also directly affect the placement. When buying a wine refrigerator, you have the option to pick between freestanding coolers and built-in coolers, also sometimes referred to as an under counter wine fridge. Your choice in this matter really depends on what space you have available, as a freestanding cooler is designed, as the name suggests, to stand by itself in the room, while a built-in cooler is to be installed within existing cabinets or cupboards.
With freestanding coolers, you have a little bit more freedom, as you can place them wherever you like, and many people choose to keep them in garages or basements, as well as other rooms in the house - some people will keep them in the living room if there's space. However, built-in coolers require a front vent, which is the only means of proper ventilation as, unlike freestanding coolers, is cannot release the built-up heat from the back. Anyone who has even a cursory knowledge of refrigeration and ventilation will understand why this is a terrible idea.
Really, it comes down to two factors: what you want, and what you can achieve. The two are not mutually exclusive, and if you need to place your built-in cooler in the living room for a few months while you work on customizing a cabinet, so be it.
Type - While searching for the perfect wine cooler, you'll  no doubt be bombarded with words and options and features that all sound great, awesome, and things that cannot be missed, but it's no good getting excited about these cool features if you don't know what they mean in the different types of wine cooler. We've already discussed the differences, advantages, and disadvantages between freestanding and built-in coolers, and we'll get to the cooling systems very soon. For now, let's give you an idea about zones:
1. Single Zone - A single zone wine cooler is something that's mostly recommended for newbies. They're used when you're just beginning your collection and can give you a good little base of wines to pick and choose from. These coolers will be cheaper, take up less room, and generally require much less upkeep.
The name refers to the fact that there is one temperature zone throughout the cooler and so needs only one set of controls to keep the wine at the right level. When first starting your wine collection, or if you just want a space dedicated to storing your wine, it's best to keep it simple, and a single zone cooler provides that sufficiently.
2. Dual or Multi-Zone - With the dual or even multi-zone cooler, you will have different storing options. They're designed for the pros, people who know their reds from their whites, their cabernets from the syrahs, the ones who've been doing this kind of thing for years and have a substantial collection of the best wines from all over the world.
Not all wines can be stored at the same temperature and so having a cooler with multiple zones will ensure that you don't accidentally ruin a wine because you didn't store it correctly. There are at least two separate areas within the same cooler where the temperatures can be independently adjusted to suit the wines within.
Multi-zone coolers are excellent for giving you versatile storage options, but they will be more expensive than single zone, and because of the extra space required they will take up more room as well.
So how do you choose between single and dual zone? It's up to you. You know your wine needs better than we do, and so you can select the type of cooler that will most benefit you.
Pricing - We all know that coolers aren't cheap, but you might be surprised that wine coolers are a little cheap than your average fridge/freezer combo. In a cooler, the price will depend on several factors. Primarily, this is the size, the capacity, and the type. There are other factors that contribute to determining the pricing, but from our extensive research covering hundreds of wine cooler reviews, these three stand out the most.
So, what do you do? Do you decide to go all out and purchase the biggest, best cooler with the highest capacity, or do you step back, take a minute or two to consider how much wine you actually drink. We're sure somebody reading list of the best wine coolers is or knows somebody who frequently has wine well-stocked in the house for entertainment purposes or simply a nice post-work glass to relax, so it'll obviously be worth the purchase.
From here, though, you'll need to consider how much space you have and what kind. The better wine coolers will obviously cost more, but are you willing to sacrifice quality to save a couple of bucks? It's something to think about.
Finally, consider your budget, because none f the above matters if you can't even afford the one you have your eye on. We don't want to bankrupt you buying a wine cooler, but we're also not in charge of your money. If you can justify the purchase, then, by all means, splash out and pour us a glass while you're at it, we'd love to celebrate this monumental decision along with you.
Cooling Technology
When perusing the possibilities for your potential wine cooler, you're going to see two types of options. These options are thermoelectric and compressor-based wine coolers. To the uninitiated in the intricacies of wine cooling technology, these might not mean anything at all, not right now, anyway. Just be patient though dude, we'll explain everything you need to know so you can find the very best wine refrigerator as straightforward as we can so neither you or we end up in a whirlwind of confusion.
Thermoelectric Cooling
Thermoelectric wine coolers are refrigerators that use a cooling node that sends an electric current through a ceramic tile to cool the fridge by one side of the while cooling as the other warms up. You don't really need to know the how and why this works, but we thought we'd give you a quick overview. Now, onto the proper details to help you figure out what your options for the best wine cooler option are.
There are a lot of good things about electric coolers, but there are also some things that aren't as great. To make it easier, we've separated these for you to check out.
Cool!
They're Energy Efficient - Thermoelectric coolers are the most environmentally-conscious option when buying a wine cooler - short of just placing your wine in a pile of snow - and so if you're somebody who cares about the planet as much as you care about your wine, then this might already be enough to convince you.
If not, then remember that this low-energy solution doesn't just benefit the environment, but also your bank account. The less electricity the cooler uses, the lower your monthly bill will be, which is always a cause for celebration.
You Won't Hear a Thing - Except of course the happy jingle-jangle of wine bottles as you pull another one from the fridge. Due to the lack of required movement from internal parts and operations of the cooler, it's one of the quietest products you'll ever buy.
We all love a silent home, and it can be awfully distracting to have that constant brrrrrrrrrn droning throughout the day. If you've already got a loud house, whether that be due to other appliances, outside road traffic, creepy, mysterious creakings, or the pitter patter and occasional wailing of kids, then the last thing you want is another source of noise interfering with your day.
Good Vibrations - Or none at all, really. Unlike compressor-based coolers, there are absolutely zero vibrations. This is great for reducing noise levels (which we've already been over) but it's even better for the condition of the wine. Some wines will come with a sediment, and a consistent vibration can cause this to affect the aging of the wine.
Some of you will buy a wine cooler just so you have a constantly cool supply close at hand, but others will be more interested in aging the wine properly. If this is you, you'll know that any kind of movement for the wine is the complete opposite of a good thing, and having a cooler that minimizes any potential movement is definitely something that belongs in the plus column.
Not So Cool!
The Price Ain't Right - Yeah, they're better for the environment, and due to using less energy they're also better for your wallet up until a certain point. Over the years, thermoelectric coolers will cost you more money than compression coolers because they are required to be on all the time.
For many, this could be a deal breaker, but if you are concerned about the quality of your wine collection and its effect on the environment, you might be able to look past this cost outlay and focus on the greater good. You may also remember that thermoelectric coolers are cheaper to purchase in the first place, but the overall cost of operation may not make this relevant
Sensitive Souls - If you live somewhere the weather fluctuates like bad wifi during peak hours, then the thermoelectric dream may not be what you first anticipated. In climates where you can never predict the weather even by the hour, thermoelectric coolers do not operate as you'd hope.
Places with high ambient temperatures like in the desert or cities where it feels like the asphalt is soggy, perhaps even melting, then you'll encounter issues with the coolers ability to properly regulate the temperature. This is important to remember if you're planning on storing your wine cooler in your attic or cellar, which are notorious for struggling to maintain a consistent, flat temperature and could ruin the condition of your wine before you've even had a chance to get the glasses out.
Good Things, Small Packages, Maybe Not… - It's no secret that thermoelectric cooling does not pack quite the same amount of power as its compressing counterpart (what? It was a secret? Woops). This means that you'll not find a thermoelectric cooler that's capable of housing more than 24 bottles of wine at the most.
Yes, this sounds like a lot to somebody who's not a wine aficionado, but for those serious about their vino collection, this doesn't provide enough space to store the variety that they'd like. If you're looking to expand your collection, it's smarter to invest in a larger wine cooler as opposed to purchasing several similarly-sized coolers. Although, the benefit of this small cooler means you'll definitely be able to fit it somewhere.
Compressor-Based Coolers
The other option you can choose is compressor-based coolers. These are typically larger and more powerful than thermoelectric and work very much like your traditional refrigerator just a little smaller. It's composed of four main parts: the compressor, condenser, expansion valve, and an evaporator, which all work together to carry warm air from the unit and expel it outside. Some newer models will also use a fan to evenly distribute temperature through the unit, which is also present in thermoelectric models.
Cool!
They Have the Power - Compressor coolers will provide you with much more power than the thermoelectric models. This is the reason you find most built-in units will have compressors, and they are also the preferred cooling system when designing and manufacturing large capacity coolers.
It's this extra drive of power that could mean the difference between selecting a compressor or thermoelectric model. Another benefit of this extra power is that you will have more varied temperature options, as thermoelectric can only typically get to temperatures around 20-degrees Fahrenheit below the external temperature.
High Capacity - With more power comes more capacity. The coolers have the ability to store and adequately cool many more bottles of wine than thermoelectric, which is perfect for those of you who want to expand their collection as much as possible. These larger units also save you money should your collection start to get too big and causes you to buy a brand new unit.
No Stress - Unlike thermonuclear coolers which struggle to withstand the variety of different climates and temperatures that houses and rooms across the country can incur, the compressor-based coolers are well-equipped to handle any changes in temperature no matter much they fluctuate.
Instead of being exposed to the temperamental whims of the weather, the internal temperature of compression coolers remains constant and is ideal for when you are planning on storing the cooler someplace that is readily exposed to varying temperature readings or places without adequate insulation. This can be a big factor in deciding which kind of temperature system to invest in.
Not So Cool!
Bad Vibrations - In compression-based coolers, there parts moving all of the time to keep it working. Throughout the day, these cycle on and off and will work at different times, which is great news for ensuring that your wine stays chilled, but not so good news for the condition of the wine itself.
We've already mentioned how bad constant movement and jostling can be for the wine, so having a compression cooler could very easily ruin the wine before you've even had a chance to properly age and sample it.
If you're planning on drinking your wine as quickly as possible - within reason, perhaps because of an upcoming dinner party - then vibrations shouldn't affect your wine too much in a short period of time. If you're in it for the long haul though, it's recommended to find a cooler that's as vibration-free as possible.
Can't Hear Yourself Think - Furthermore, with these vibrations comes the noise. Not lots of noise, but enough noise to make you think I really wish there wasn't any noise.' It's the moving parts again that contribute to this noise and while it's not something that should necessarily be a deal breaker, it's not unreasonable to consider that you'd be better off with a thermoelectric cooler if for no other reason than getting some peace and quiet.
If you remember a long way back when full-sized refrigerators would interrupt every meal, every movie night in front of the Android TV box then you might want to avoid the compression method. However, manufacturers do understand this and have taken steps, such as installing rubber padding, to negate the noise emanating from the cooler.
Money, Money, Money - Like a flat purchase, compression coolers are more expensive. This is for the obvious reasons like being larger than thermoelectric as well as requiring different components that make up a more expensive unit to buy. In short, they're like a smaller version of your kitchen refrigerator, which we're all well aware of the prices of.
The good news is that, in the long run, they'll actually work out to be moderately cheaper than their thermoelectric younger brothers as they will only switch on and kick into gear when they need to instead of working and rocking around the clock. It isn't much, but it's something.
And this leads us very naturally into our next point.
Power Consumption of Wine Coolers
Look at you being all energy conscious. We've already outlined the almost-contradictory consumption regarding thermoelectric coolers, and different products and brands will provide different results.
The average wine cooler will require 90 watts of power on average. In thermoelectric models, this will vary depending on the environment, which affects how hard the unit works to stay cool, while compressors are stable with all kinds of temperatures.
Really, it's the size of the cooler that makes a difference. Small coolers can use a little as 70 watts, but a large cooler, especially thermoelectric will consume as much as 140 watts.
Wine Cooler FAQ
Q: What is a wine cooler?
A: A wine cooler is essentially a small refrigerator that's purpose is to store and age wine at a safe and comfortable temperature.
Q: Why do I need a wine cooler?
A: To cool wine, duh. No, not really. It's more than that. Wine coolers are massively useful if you've got existing or want to start growing your wine collection. Many novices believe that you store wine in your regular refrigerator or even out in the open if it's cold enough, but if you're serious about storing your wine, you'll need a wine cooler to ensure you get the proper flavor once you decide to crack open a bottle.
Q: What temperature should I store wine at?
A: Wine is not as simple as beer or soda, and so you should first understand why type of wine you have.
Dry White, Rosé, Sparkling -  45℉
Full-Bodied White, Light, Fruit Red -  55℉
Full-Bodied Red -  55℉
Wine coolers will have digital displays for you to change the temperature needed from the outside to prevent opening the door and interfering with the ambient temperature within, ensuring the wine stays at the right temperature if you're concerned about affecting the chilling process.
Q: What is the best way to clean a wine cooler?
A: After disconnecting the unit and removing the bottles (carefully now) the best way to clean your wine cooler is to wipe it down with a half-water, half-vinegar mix, which is the safest cleaning solution that won't interfere with your wine or leave odors as bleach will.
Following this, use a cloth to thoroughly wipe the entirety of the cooler and leave the door open, allowing it to air dry. You must make sure everything is dry before plugging it back in and re-adding the wine.
You also cannot just add the wine back as soon as it's dry, you need to allow it to cool down to the correct temperature first.
Q: What are the best conditions for aging wine?
A: The term 'wine cellar' isn't just a fancy-sounding name. It means exactly what you think it does. What are cellars? Cold, dark, a little damp but not too damp. Yeah sounds about right.
Q: How do I achieve the best aging results from my wine cooler?
A: To ensure your wine ages just like you intended, be sure to:
Keep it at a consistent temperature
Keep it between 60 - 70% humidity
Keep it in the dark
Keep the air clean
Keep it from getting knocked or moved around
Q: Do I need a Dual or Multi-temperature zone wine cooler?
A: You don't need either, but some of the top rated wine refrigerators do have dual or multi-zone capabilities. If you have enough variety of wine that requires different storage temperatures to justify purchasing one then go for it, if not, maybe wait until your collection increases.
Q: Are wine coolers noisy?
A: Not as noisy as you might think! Compressor-based coolers will provide some noise with both the moving parts and the vibration, but modern coolers are much less noisy than ones from the past. Thermoelectric coolers are so silent you might forget you have one. From our detailed studies of wine fridge reviews, this is something that's always appreciated.
Q: Where is the best place to install a wine cooler?
A: This is up to you and will depend on available space and frequency of use, as well as how much you want to show off you have a wine cooler. The most popular places for installing a wine cooler include the kitchen, cellar, (converted) garage, or even the tasting room. Yes, quite.
Sources
Sign Up Now
GET THE VERY BEST OF GEARHUNGRY STRAIGHT TO YOUR INBOX