Best Earplugs For Sleeping In 2022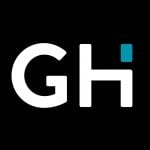 This product guide was written by GearHungry Staff
Last Updated
March 22, 2019
GearHungry Staff
GearHungry Staff posts are a compilation of work by various members of our editorial team. We update old articles regularly to provide you the most current information. You can learn more about our staff
here
.
GearHungry may earn a small commission from affiliate links in this article.
Learn more
A good night's sleep is what keeps our sanity in check and our engines oiled so that we can make it through each day without collapsing from utter exhaustion. For some, however, peaceful nights don't come as easily and rest is hard to attain. Whether it's a snoring partner, a noisy neighbor or a dripping faucet that's keeping you awake, an uninterrupted sleep does not have to remain a daydream. We recommend that you invest in a pair of the best earplugs for sleeping – and problem solved!
While you might be a bit skeptical as you find yourself leaning towards the notion that noise canceling earplugs for sleeping are not going to be the "be all and end all", you'll be quite surprised at how potently the right brand and type can work. To reassure you that these tiny bits and bobs can, in fact, live up to their reputation for keeping provoking sounds at bay, we have compiled a list of the most popular makes that are renowned for blocking out noises effectively and efficiently. Feel free to make your pick!
The Best Earplug For Sleeping
Vibes High Fidelity Concert Earplugs
Rather than completely cancel out sound, the Vibes High Fidelity Concert Earplugs, will work to lower frequency and isolate noises so that they are easier on the ear, allowing you to still enjoy music or sounds at your preferred frequency. These state of the art earplugs have been designed with the user in mind, with careful consideration towards the look, feel and style. They are first of all made with a clear outer glass shell, which renders them almost invisible, multiple sizes so that users can choose what size best suits them and should fit into your ears snuggly. These earplugs can be used anywhere, whether it be a music concert or cinema and you should have no problem enjoying your event. They can be worn for many hours at a time and can also be used more than once making this particular pack, cost-effective.
The brand behind this tech, dedicate their vision to making music accessible to anyone safely and comfortable. Vibes also assures individuals with tinnitus, autism, and everyone sensitive to sound in general that wearing these earplugs in noisy environments could make all the difference. With each purchase of this product, customers can also expect a hard pocket-sized carry case, so that the earplugs can be safely stored and carried around from one place to the other. What's more, this package also comes with interchangeable ear tips. Overall, this product is loved for its invisible look once worn and how well they work to cancel out the excess sound without reducing music quality. Despite the fact that these earplugs are the highest prices on this list, they are an unbeatable option for those of us that want to participate in social events without being overwhelmed by all the sounds.
Key Features:
Reduces decibel levels by 31db 
Glass clear outer shell 
Reusable and washable 
Three interchangeable tips included
Hard carry case included 
Specification:
Brand

Vibes

Model

1399

Weight

0.16 ounces
Decibullz – Custom Molded Earplugs
What makes these earplugs stand out is the fact that they can be molded to fit into your ears perfectly. The Decibullz – Custom Molded Earplugs are constructed from thermoplastic which makes it possible for them to be molded according to your ear shape. Just melt the earplug with boiling water, wait for it to cool down and then place and mold into your ear shape; if you don't have the perfect fit the first time it is not a problem at all as they can also be remolded with the same process. The brand Decibullz has consulted audio engineers, material specialists as well as professional athletes, to develop and test their product to ensure that it is the best it could possibly be, and have put all of their expertise into this product.
Furthermore, the Decibullz – Custom Molded earplugs are used for noise isolation, which means noise and sound will not be entirely canceled out so that the user is still able to hear just fine with the earplugs. They can also be used in many situations, whether it is while shooting outdoors, at a concert, at a construction site or to reduce excess travel noise. Purchasers can be sure that this product is a result of thorough testing and expert design.
With every purchase, this product is packaged along with Three sets of triple flange of ranging sizes and for the sake of portability, this product comes with an earplug carrying pouch. The earplugs also come in several colors, including, red, blue, pink and red. It is also relatively effective in minimizing and isolating sound and comes as highly recommended by other users.
Key Features:
Re-moldable earplugs
Noise isolating
Reduces decibel levels by 31db
Three triple-flange tips included
Earplug carrying pouch included
Specification:
Brand

Decibullz

Model

PLG1BLK

Weight

0.64 ounces
Mack's Ultra-Soft Foam Earplugs For Sleeping
While we often save the best for last, this time around we would like our "best choice" to be listed as our first entry. Mack's Ultra-Soft Foam Earplugs get our whole-hearted thumbs up for being affordable, superbly comfortable, and wonderfully convenient. While they stick to an old-school shape and structure, these foam plugs are perfect for those who do not want to spend money on fancy models but still need an effective means of blocking sound out.
Available in a large tub, quantity is Mack's name of the game. If you are looking for a disposable solution where you can hand out earplugs to your guests or travel partners, then these versatile, noise canceling earplugs are an ideal fit for sleeping, studying, working, and you name it! With a Noise Reduction Rating of 32 decibels and a medically approved design that features low-pressure and slow release Cush Comfort Foam, these pieces sit in your ears with ease and, if inserted correctly, cause no irritation whatsoever. For a good nights sleep check out our guide to the best memory foam mattresses. 
Key Features:
Pack of 50
Reduces up to 33dB of noise
One-size-fits-all
Soft foam material
Made in the USA
Specification:
Brand

Mack's

Model

9250

Weight

4 ounces
3M E-A-Rsoft Yellow Neon Blasts Uncorded Earplugs
The last product on our list takes the price for the highest noise reducing rating, with up to 33db, meaning it is designed to block out all sorts of outside noises. The 3M E-A-Rsoft Yellow Neon Blasts Uncorded Earplugs also take the price for the highest rated product, becoming an easy customer favorite due to its effectiveness and high-quality material. Its soft and pliable foam allows for the plugs to fit and sit comfortably in your ears, most that these plugs are all the same regular size.
This particular purchase comes as a pack of up to 200 super soft noise-canceling earplugs. For more than a century, this brand has been working towards a product that can protect users from excessive noise present in everyday activity. Therefore, this product from 3m is the result of years and years of research and findings to ultimately provide a shield against possible hearing loss, while taking into consideration, quality, value, and consistency. It is no surprise that these earplugs are such a customer favorite, they fit into even the smallest ears, are very comfortable once put in properly, and will properly block any sound from getting in. These are one of the best disposable earplugs money can buy.
Key Features:
Pack of 200
Noise Reduction Rating (NRR) 33dB
Made from polyurethane foam
Regular sized with a tapered shape
Specification:
Brand

3M Personal Protective Equipment

Model

70071515079

Weight

11.2 ounces
Flent's Quiet Time Earplugs For Sleeping
If you are looking to make your bustling world a little quieter without forgoing the comfort of natural sleep, then Flent's 50-pair pack of soft disposable foam earplugs will do the trick. With a Noise Reduction Rating of 33 dB, these nifty plugs were not designed to completely block out all the noise you'll be exposed to. Instead, it reduces sounds to levels that you will be more comfortable with.
Slightly higher in price than the similar plugs offered by Mack's, this brand features a snugger fit and softer cushioning. With smooth-surfaced foam that's delicate enough to not stress or irritate the ear, these ear protectors will allow you to sleep comfortably through the night with little to no disturbances. Perfectly suited for those who still like to be subtly aware of the noises around them, Flent's Quiet Time Earplugs are also ideal for travelers, industrial workers, and even scholars who prefer to study in calmer atmospheres.
Key Features:
The convenient jar holds 50 pair
Tapered to improve the fit
Made without latex
33 decibel NRR rating
Easy to clean for multiple uses
Specification:
Brand

Flents

Model

68001A

Weight

3.2 ounces
Mack's Pillow-Soft Silicone Earplugs For Sleeping
This compact pack of 6 Silicone earplugs by Mack's makes a great travel buddy. Small enough to fit in your hand luggage or even your pocket, these budget-friendly tiny devices have the power to reduce noise by 22 decibels. Molding to the unique contours of any ear-shape, the soft and versatile plugs provide a better fit and seal than many other custom-molded designs.
What really stood out to us with this make, is the model's ability to block out water as well as sound, making them perfect for swimming, water sports or long showers. So, apart from getting a good night's rest, you can also wear these ear protection plugs to help prevent ear infections that can arise when you spend a lot of time in the water. In fact, Mack's Pillow-Soft Silicone Earplugs are the official earplugs of most professional USA swimming teams! Our handy guide to the best sleep trackers features more great products like this.
Key Features:
Silicone putty molds to the contours of ears
Reduces noise by 22 dB
Non-toxic and non-allergenic
Waterproof protection
Number one doctor-recommended brand
Specification:
Brand

Mack's

Model

7

Weight

1.6 ounces
Ear Buddy Soft Foam Premium Earplugs For Sleeping
Moving on to disposable earplugs that boast more premium qualities than other counterparts, the non-abrasive, higher-grade polyurethane foam material of the plugs designed by Ear Buddy take noise reduction to the next level. Blocking out extremely loud noises to the likes of gun-shots, this 50-pair of soundproof earplugs flaunt a Noise Reduction Rate of 32 decibels.
With a slow rebound time and a snug fit, the Ear Buddies will sit firmly in place as you sleep or even make more abrupt movements as you partake in sports and other active activities. While hearing impairments caused by the use of earplugs is very slim, incorrect use or dirty plugs could lead to infection and the loss of hearing abilities. That is why this brand is appreciated for its quality of ear protection that takes its job seriously. For a premium quality product that gives incredible results, we have no gripes with their marketed price.
Key Features:
Gives protection from all sorts of loud activity
Extremely versatile and durable
Made from soft cushioned foam
Noise reduction rating of 32 dB
Great value for a premium product
Specification:
Brand

The Ear Buddy

Weight

3.2 ounces
If your ears are sensitive to more than just sound, you might appreciate the hypo-allergenic materials and antimicrobial foam of the 1100 ear plugs by 3M. Featuring a traditional design, the pack of 200 day or night time plugs are fully disposable but (yes, there's a "but") with a noise reduction rating of only 29 dB, convenience precedes the performance. Unlike many other similar brands, however, the 3Ms are made from a stiffer foam – this makes them easier to insert and allows for a tighter and snug fit.
If you're looking for a basic earplug that gets the job done without the fuss, then we can definitely recommend the 3M 1100s. They are easy on the pocket, comfortable to wear, and are efficient enough for an uninterrupted night's sleep. Providing maximum comfort and low pressure inside the ear, these dirt-resistant molded earplugs are both safe to use and keep ear infections at bay. You may also like to check our guide to t00he best travel pillows.
Key Features:
Easy to roll down for quick and instant fitting
Tapered design fits comfortably in ear canals
Hypoallergenic foam
Dirt-resistant surface
Disposable plugs
Specification:
Brand

3M

Model

1100

Weight

10.2 ounces
Moldex Pura-Fit Tapered Foam Plugs
If green's your color then the Pura-Fits might just appeal to your senses in both sight and sound. While the bright color of these plugs hint that they have been designed for construction workers and the likes, they're still perfectly adequate for sleeping with too. Flaunting one of the higher noise reduction ratings, 33 dB to be exact, this model is highly regarded for its tapered shape that molds seamlessly to your ear.
Comfortable ear plugs can be hard to come by and are often judged by their marketed price, that is, the more expensive a product is, the higher you expect the quality to be. The Moldex Pura-Fits, however, provide reliable performance while keeping to an extremely competitive rate – they provide more than their money's worth. These little critters also get our thumbs up for their non-irritating smooth surface and the biodegradable paper pouches that they come packaged in.
Key Features:
Made from soft, low-pressure foam
Seals the canals gently
Features a longer length for easy fit and removal
NRR is rated at 33 dB
The bright color meets compliance checks
Specification:
Brand

Moldex-Metric Inc.

Model

6800

Weight

0.16 ounces
ANBOW Reusable Silicone Ear Plugs
We've featured a lot of disposable earplugs on this list already so we thought we'd balance things out. ANBOW Reusable Silicone Ear Plugs are (you guessed it) reusable. You get three pairs that come in their own separate plastic cases, as well as a bonus waterproof pouch. Made from high-grade silicone, they're comfortable inside your ear, non-irritating to skin, and will last for years. To wash them, you just need to run them under the tap and leave them to dry. They provide level NRR 32 (Noise Reduction Rating), which means they reduce the decibels by 32dB.
One of the main benefits of ANBOW Reusable Silicone Ear Plugs is that one of the pairs comes with a cord to wear around your neck. This ensures that you don't lose the plugs if you have to take them out. The other two are cordless, which makes them perfect as spares. This set of earplugs is one of the highest-rated on Amazon, so we're confident you'll be happy with their performance.
Key Features:
NRR 32 (Noise Reduction Rating) 
Three pairs (one corded and two cordless) 
Made from high-grade silicone
Bonus waterproof pouch
Plastic cases included
Specification:
Brand

ANBOW

Model

SERP001

Weight

1 ounce
Earplugs For Sleeping Buying Guide
Materials - Foam, Silicone, Wax - Earbuds for sleeping come in a variety of shapes and sizes - they are also made from different materials. Foam types can be compressed or rolled and inserted into the ear canal where they then expand again. Silicone makes are rolled into balls and then mold to the external area of the ear canal. Wax models can also be molded into place. Foam earplugs are far more common than wax and silicone options, although they are not as durable as the two aforementioned types.
Size - The size of an earplug depends greatly on the materials it has been made from. Foam plugs, for instance, are often larger but they can be molded to a smaller size before you insert them into your ear canal. They then expand again to completely cover your inner ear. The same goes for wax earplugs, although they do not take on their original shape but instead fit the contours of your inner ear. Silicone makes are generally smaller in size but mimic the shape of your inner ear canal to give a secure and comfortable fit.
Application - The thing with earplugs is that for a pair to work well, the pieces need to be inserted correctly. So, the easier they are to apply, the more likely they will adjust to your ear canals accurately. Some designs can be compressed at the point of application and then expand to fill your ear. Others require a more precise insertion to fit comfortably and reduce noise levels.
Multiple Uses - Whether you require earplugs for snoring, a visit to a construction site, or a trip to the shooting-range, each model has different capabilities, safety features and, noise reduction rates. The more sound you would like to block out, the higher the NNR needs to be and if you intend on using the plugs for swimming, then a water-resistant brand is definitely a "must".Many foam and silicone earplug models are reusable, although they are preferably designed for one-time use only.
Sound Reduction - Earplugs for sleeping are not designed to completely block out sounds. Instead, they reduce the noise levels so that they are not as disturbing or annoying. Noise reduction ratings are measured in decibels and the higher the rating the more the sound the plugs will block out. To ensure that earplugs reduce sound efficiently, then it's also important to remember that they need to be inserted and sized correctly for ultimate use.
Health Risks Of Using Sleeping Earplugs
Ear Infections - Individuals who use earplugs regularly may become susceptible to ear infections if they do not clean their plugs correctly or often enough. Failure to keep the plugs in a hygienic state will give bacteria an opportunity to accumulate, infesting one's ear as a result. Foam is particularly conducive to bacteria build-up. This is why most earplugs are designed for one-time use only.
To keep re-usable plugs clean, all you need to do is submerge them in warm water and wash the dirt and wax away. Place them on a towel and use them again once they have dried thoroughly.
Reduced Hearing - Apart from effectively reducing annoying outside noises, earplugs can also pose a risk by preventing wearers from hearing certain sounds that they might want to hear, like an alarm, a family member calling for help, or a phone ringing with important news. Furthermore, if earplugs are not worn correctly or if they tend to give one ear infection, then there is always a slim chance that they could cause indefinite hearing impairments.
Sign Up Now
GET THE VERY BEST OF GEARHUNGRY STRAIGHT TO YOUR INBOX