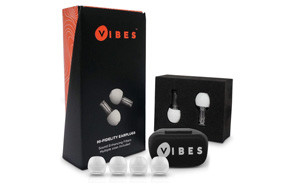 Vibes High Fidelity Concert Earplugs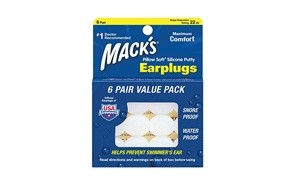 Mack's Pillow-Soft Silicone Earplugs For Sleeping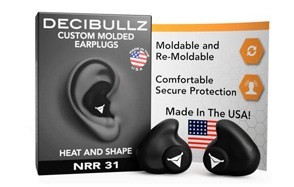 Decibullz - Custom Molded Earplugs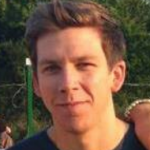 A good night's sleep is what keeps our sanity in check and our engines oiled so that we can make it through each day without collapsing from utter exhaustion. For some, however, peaceful nights don't come as easily and rest is hard to attain. Whether it's a snoring partner, a noisy neighbor or a dripping faucet that's keeping you awake, an uninterrupted sleep does not have to remain a daydream. We recommend that you invest in a pair of the best earplugs for sleeping – and problem solved!
While you might be a bit skeptical as you find yourself leaning towards the notion that noise canceling earplugs for sleeping are not going to be the "be all and end all", you'll be quite surprised at how potently the right brand and type can work. To reassure you that these tiny bits and bobs can, in fact, live up to their reputation for keeping provoking sounds at bay, we have compiled a list of the most popular makes that are renowned for blocking out noises effectively and efficiently. Feel free to make your pick!
The Best Earplug For Sleeping
Earplugs For Sleeping Buying Guide
Materials - Foam, Silicone, Wax - Earbuds for sleeping come in a variety of shapes and sizes - they are also made from different materials. Foam types can be compressed or rolled and inserted into the ear canal where they then expand again. Silicone makes are rolled into balls and then mold to the external area of the ear canal. Wax models can also be molded into place. Foam earplugs are far more common than wax and silicone options, although they are not as durable as the two aforementioned types.
Size - The size of an earplug depends greatly on the materials it has been made from. Foam plugs, for instance, are often larger but they can be molded to a smaller size before you insert them into your ear canal. They then expand again to completely cover your inner ear. The same goes for wax earplugs, although they do not take on their original shape but instead fit the contours of your inner ear. Silicone makes are generally smaller in size but mimic the shape of your inner ear canal to give a secure and comfortable fit.
Application - The thing with earplugs is that for a pair to work well, the pieces need to be inserted correctly. So, the easier they are to apply, the more likely they will adjust to your ear canals accurately. Some designs can be compressed at the point of application and then expand to fill your ear. Others require a more precise insertion to fit comfortably and reduce noise levels.
Multiple Uses - Whether you require earplugs for snoring, a visit to a construction site, or a trip to the shooting-range, each model has different capabilities, safety features and, noise reduction rates. The more sound you would like to block out, the higher the NNR needs to be and if you intend on using the plugs for swimming, then a water-resistant brand is definitely a "must".Many foam and silicone earplug models are reusable, although they are preferably designed for one-time use only.
Sound Reduction - Earplugs for sleeping are not designed to completely block out sounds. Instead, they reduce the noise levels so that they are not as disturbing or annoying. Noise reduction ratings are measured in decibels and the higher the rating the more the sound the plugs will block out. To ensure that earplugs reduce sound efficiently, then it's also important to remember that they need to be inserted and sized correctly for ultimate use.

Health Risks Of Using Sleeping Earplugs
Ear Infections - Individuals who use earplugs regularly may become susceptible to ear infections if they do not clean their plugs correctly or often enough. Failure to keep the plugs in a hygienic state will give bacteria an opportunity to accumulate, infesting one's ear as a result. Foam is particularly conducive to bacteria build-up. This is why most earplugs are designed for one-time use only.
To keep re-usable plugs clean, all you need to do is submerge them in warm water and wash the dirt and wax away. Place them on a towel and use them again once they have dried thoroughly.
Reduced Hearing - Apart from effectively reducing annoying outside noises, earplugs can also pose a risk by preventing wearers from hearing certain sounds that they might want to hear, like an alarm, a family member calling for help, or a phone ringing with important news. Furthermore, if earplugs are not worn correctly or if they tend to give one ear infection, then there is always a slim chance that they could cause indefinite hearing impairments.