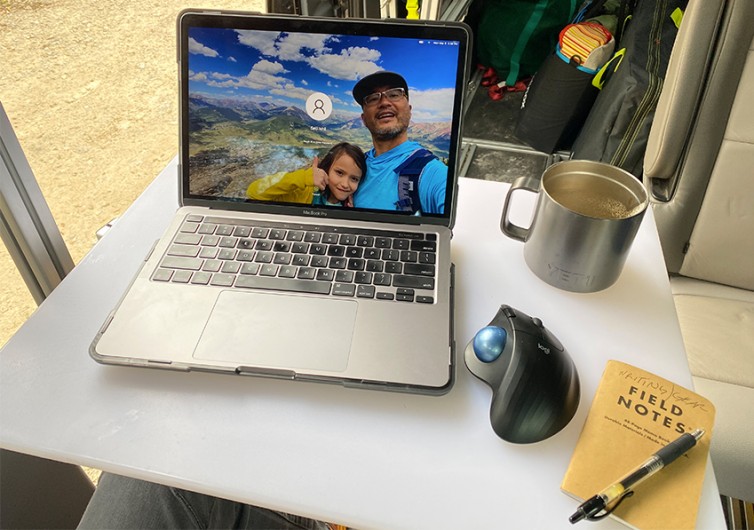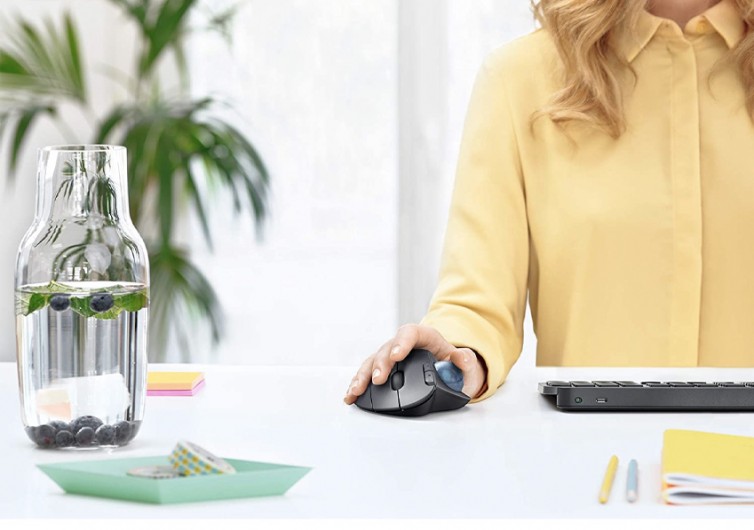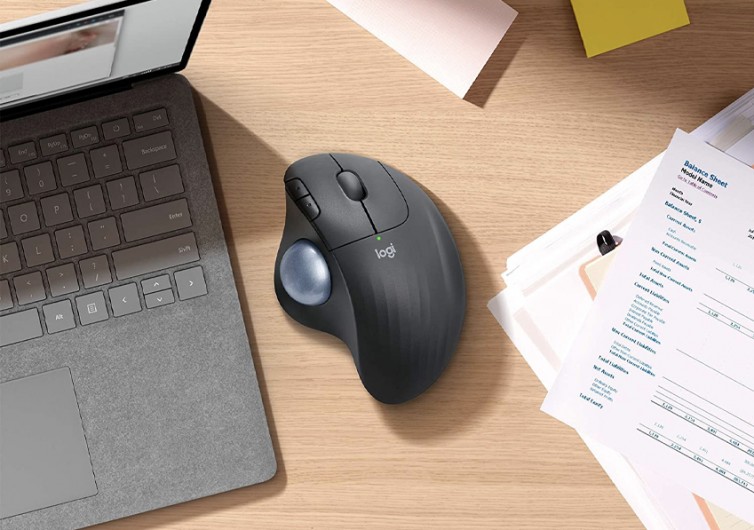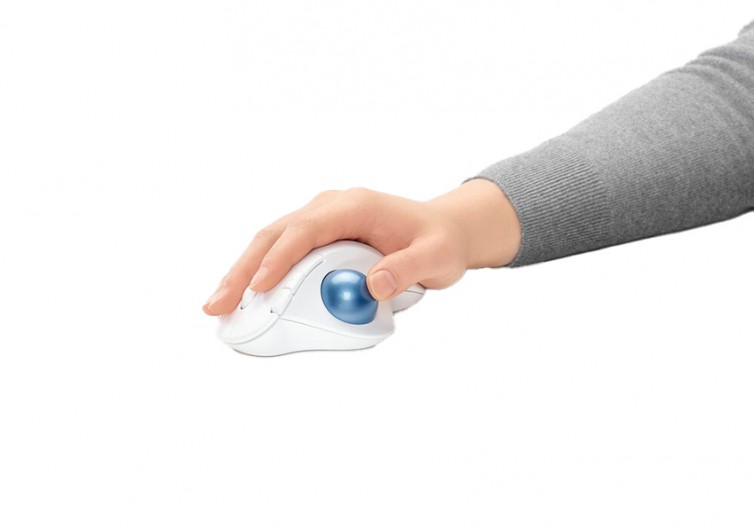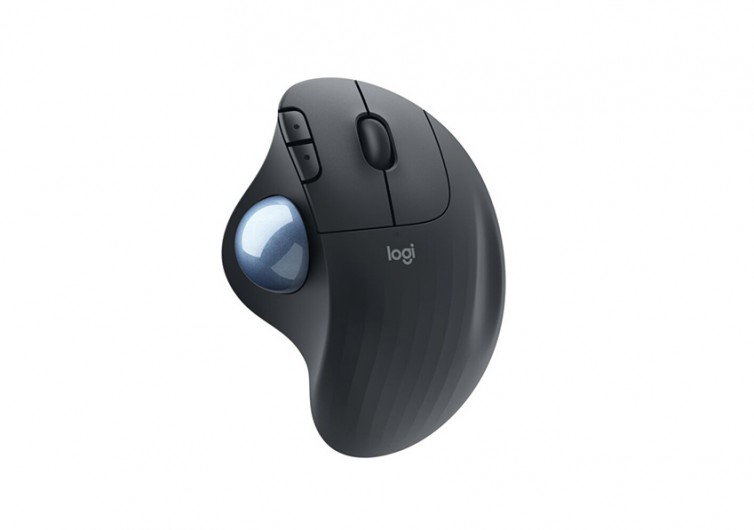 GearHungry may earn a small commission from affiliate links in this article.
Learn more
Logitech ERGO M575 Trackball: Extreme Control and Comfort in the Palm of Your Hand
The amount of time I spend at a keyboard as an editor and writer is insane, and all of it involves heavy use of a mouse. I converted to a Logitech Trackman Marble in the mid-90s, and I haven't had a traditional computer mouse since. So, when Logitech offered a review sample of the ERGO M575 Wireless Trackball (MSRP $50) last fall, I was entirely game to put it to the test in heavy, high-paced use.
The Familiar Feel of the Logitech Trackball
I unboxed the familiar-looking trackball, loaded an AA battery, and easily connected it via Bluetooth LE to my MacBook Pro. The unit does come with a tiny USB receiver for applications requiring one or saving battery life (Logitech claims 20 months with Bluetooth LE). Being a longtime trackball jockey, the ERGO M575 ergonomic mouse felt efficient and comfortable right from the start.
I immediately noticed that pointer and cursor control with the thumb-operated trackball was more precise than my older Logitech trackball, with minuscule thumb inputs delivering equally small movements on the screen. The tracking is optical, with a claimed nominal 400 dpi value with a maximum of 2000 dpi. The trackball also had a very smooth feel, both in movement and in tactile sensation. As a rock climber, my often-sore skin welcomed the glass-smooth texture on the trackball.
OK, So There's a Trackball — What Else is There?
The general shape of the ERGO M575 matches all my Logitech trackball units, meaning I was glad they didn't change it. The turtle shell contour fit my palm exactly and landed my index and third finger precisely where they needed to operate an array of controls effortlessly.
My index and middle fingers naturally landed on the two main buttons (L/R click), which had a soft yet positive actuation and feel. It was mindless for me to roll the rubber wheel between these main buttons to scroll up and down pages. This scrolling wheel has a subtle clicking mechanism to help control scrolling speed, which I appreciated in my highly caffeinated states. The wheel also operates as a click button, so I could toggle web page functions without moving my index finger.
There are also two smaller, vertically oriented buttons to the left of the left click button, which Logitech programmed by default to forward and backward for browser pages.  An elective download of Logitech Options software allows for the customization of pointer speed and controls, but I never felt the need to stray from the default settings.
I never experienced any lag while using Bluetooth LE and felt like the ERGO immediately executed my thoughts and actions on screen.
Valuable Real Estate and Efficiency of Movement
To me, the standout benefit of the Logitech ERGO M575 Trackball is the limited amount of desktop space it requires in exchange for such control. Since there isn't a traditional mouse to move about, all I needed was the trackball's footprint for full functionality. The limited area requirement proved vital not only on my chronically messy and crowded office desk but also on my tiny van life desk, which I work a high percentage of the time.
And speaking of van life, the conditions are often dusty and dirty, as I often test and write about outdoor gear. So far, through 4 months of constant use, the ERGO M575 has required nothing beyond me blowing a mouthful of air through the hole in the bottom of the ball housing to return to normalcy. If necessary, minor disassembly will remove the trackball for proper cleaning.
And as an aging rock climber, gravel and MTB rider, and dirt biker, whose arms and hands are almost always tired and sore, I so appreciated the limited amount of finger, writing, and arm movements required with the trackball system. Hey, every little bit helps when you're trying to keep up with the youngsters.
A Nod to Sustainability
The computer industry isn't often associated with the sustainability movement present in other product categories, but Logitech makes a substantial gesture with the Logitech ERGO M575 Wireless Trackball.
Certified post-consumer recycled plastic composes 50% of the plastic in the graphite color and 21% in the off-white color. And the paper packaging comes from FSC-certified forests. The optical sensor works best with super low current, and Logitech claims a 2-year battery life with the USB receiver. Finally, Swiss engineering and end-to-end control of the manufacturing process is said to ensure a lifespan of 3 million quality clicks.
Logitech ERGO M575 Wireless Trackball in Review
I have long preferred the Logitech trackball system for the ergonomics, space efficiency, and low physical requirements for use during my long days of writing and editing. I consider myself a hefty user, and throwing in my usual finger, hand, and arm fatigue, it's hard for me to imagine using a traditional mouse.
I didn't have the usual awkward period of adjusting to a thumb-operated trackball, and busy professionals may have issues with this barrier to entry. But if you find your desktop space-limited or you are experiencing problems with your fingers, hand, wrist, or arm, gutting through the adjustment period may be worth it, and as a bonus, your productivity and speed may increase. Mine sure did when I made the switch so long ago.