Last updated:
30 Sep 2020
15 Best Vacuum Sealers (Review) In 2021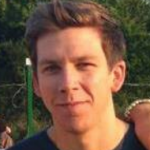 This product guide was written by Jordan Carter
Vacuum sealing technology is an excellent way to prep ahead of time, enabling you to batch cook delicious and healthy food for all the family that you can then seal and save, freeze and reheat whenever you are running short on time and need to grab something tasty and nutritious. It's also a great way of ensuring that none of that weekly shop goes to waste by vacuum sealing any produce that might otherwise have gone off and ended up being discarded in the bin before you'd had a chance to eat it. In fact, with the best vacuum sealers, you can keep your food fresher for longer. In some instances up to five times longer which over a year clocks up to quite a saving. Air is the enemy of food freshness so by extracting it with a vacuum sealer, you can keep the food you store in the fridge and the freezer tasting delicious and fresh and bursting with its original nutritional value. Let's take a look at the best vacuum sealers currently available.
The Best Vacuum Sealer
Vacuum Sealer Buying Guide
How We Chose Our Selection Of Vacuum Sealers
In order to pull together this comprehensive and detailed review of the best vacuum sealers currently available, we researched across the entire category and left no stone or consumer review unturned! We've selected a broad and representative cross-section of popular and market leading brands all of which come highly recommended with overwhelmingly positive reviews and feedback.

Features To Look For In Vacuum Sealer
With Vacuum Sealers, as with most domestic and kitchen appliances, you get what you pay for and if you require more bells and whistles and advanced functionality, then the more budget you are able to allocate, the better. Decide first which are the "must have" features that you require and start from there. Below are some of our top recommendations on what to look out for in your vacuum sealed.
Rollers & Cutters - Vacuum Sealers require bags to store the food you are sealing in that air-tight condition. If you don't want to have to determine for yourself the correct size and shape of bag from a long roller plastic, then it's a good idea to invest in a machine that features an integral cutter and roller system that will do that work for you. It's one less hassle for you and one more function that your sealer can perform.
Wet Sealing - There's a very popular movement in the culinary world towards using the sous vide method which produces succulent and tender results, bursting with flavor from the liquids used to marinade the meats and stews you've prepared. If you want to be able to seal your creations alongside sauces, gravies, and marinades, then you're going to require a machine that allows you to wet seal or better still, one which also has a marinade mode. Marinading can often require your vegetables, fish, and poultry, for example, being left overnight to produce the best results. Imagine then if you can speed up that process and still serve succulent and juicy food bursting with all that marinaded flavor. If you love BBQ'ing, then this is a must-have feature. One extra word of caution, if you do intend wet sealing and marinading, just check that the machine you are purchasing also has a drip guard to catch all of that extra liquid otherwise you are in for a lot of mess and clean-up afterward. A removable drip guard is your best bet.

Pulse - Depending upon what types of foods you intend more regularly sealing with your machine, a pulse mode might be something that you find useful to have. If you love leafy vegetables for example which have more of a tendency to break up and disintegrate if you apply too much pressure at once, then a controlled pulse mode will be beneficial. That way you can keep a close eye on the air being evacuated and stop it if your food looks like it's about to get crushed and mangled up!
Maintenance & Cleaning - These two points are also important to consider. If your machine is difficult and cumbersome to clean and requires lots of routine maintenance, the chances are that it will just get pushed to the back of the cupboard never to see the light of day again! So go for a model that is user-friendly, easy to clean and maintain but that still represents good quality manufacturing and value for money.
Types Of Vacuum Sealer
If you've already started doing your research on the subject, then you will have discovered the there are two different types of food sealers that are available. You can find smaller external style sealers alongside larger chamber models. Generally speaking, they do both operate similarly in terms of extracting air out and then sealing against air and moisture subsequently being able to enter back in. Let's just take a quick overview of the key differences between the two machines.

Chambered Vacuum Sealer - Much larger and bulkier looking machines, these do all of the work inside and are fitted with high-powered pumps that are capable of extracting much more air at once so make it easier to seal large joints of meat with their natural juices. These models are more expensive and are typically favored in a commercial environment or professional kitchen where bulk sealing of produce may be required. They will also more often than not include adjustable suction levels rather than having just the one standard setting.
External Vacuum Sealer - With an external vacuum sealer, you have more flexibility and space also. They're smaller and less expensive units best suited to more occasional rather than daily use, and most will conveniently fit on a kitchen countertop or even in your hands. You should also be able to use them with a versatile range of bags to seal your produce.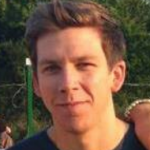 Jordan Carter is Gear Hungry's resident Editor-in-Chief with a genuine love and passion for all things tech. Jordan works diligently to ensure only the best products ever make it onto the platform and are showcased in Gear Hungry's carefully curated, tested and expertly researched, informative buying guides.
The best!
Gear, gadgets & stuff for men
Straight to your inbox