Best Sergers In 2022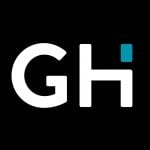 This product guide was written by GearHungry Staff
Last Updated
September 12, 2019
GearHungry Staff
GearHungry Staff posts are a compilation of work by various members of our editorial team. We update old articles regularly to provide you the most current information. You can learn more about our staff
here
.
GearHungry may earn a small commission from affiliate links in this article.
Learn more
There's something pretty amazing about creating something from a scrap of fabric which is why many people take up sewing as a hobby. Many people become so skilled at this craft that they make a lucrative career out of it. One of the main benefits of learning the art of sewing is that you can create some incredibly unique items of clothing or even soft furnishings like drapes and other decorations for your home.
One thing that can often make a meticulously put together garment look a little amateur are the lack of neat or bulky seams. One method of hiding seams is to fold the frayed edges over and sew them in. This is not always practical, especially if you're looking at making the seams as inconspicuous as possible. What works better at achieving a professional looking edge is using a serger.
A serger will make sewing so much easier and everything you create will look like it jumped out of the pages of a fashion or interior decorator's magazine. This great piece of machinery uses three to five threads to create a seam and at the same time it will cut off the raw edges of the seam and give those edges a clean fringe that is simpler to work with. The best serger will make your sewing projects go so much faster and give you that much sought after a look that will give you that winning, professional look.
The Best Serger
Singer Professional 5 14T968DC Serger
No sewing job is too big or too small when you have this SINGER | Professional 5 14T968DC Serger to do all the hard work for you. This serger machine can do any job needing 2, 3, 4 or 5 threaded capability. It comes with a fully automatic self-adjustable tension and a color-coded lay-in threading system which make it easy to work with. Get the job done quickly and professionally as this machine works at 1300 stitches per minute. That means the machine will fly through any sewing project you can dream up. For more excellent products to use at home, check out our guide to the best clothes steamers.
Key Features:
2-3-4-5 thread capability
Self-adjusting tension
1,300 stitches-per-minute sewing speed
4 built-in rolled hems
Creative freedom and easy setup
Limited 2 year motor warranty
Specification:
Brand

SINGER

Model

14T968DC

Weight

23.5 Pounds
The right stitch for every project
1300 stitches per minute for professional speed
May take some time to learn all the functions
Brother 2340CV Advanced Serger
This Brother 2340CV, Cover, Advanced Serger is an easy to use serger machine for novice to professional sewers. It has a built-in color-coded threading guide and an easy, fast looper threading system. It offers precise stitching for a high-quality finish that will have you working on creative fashion and all of your home decor projects. This machine comes with a number of accessories to make your sewing jobs easier and more enjoyable than ever before. If you are on the hunt for the right ironing board for your home, check out our selection of the best ones on the market. 
Key Features:
Sturdy metal frame
Tri-cover stitching performance
1,100 stitcher-per-minute
Easy to thread
Accessory feet included
25 year limited warranty
Specification:
Brand

Brother

Model

2340CV

Weight

16.75 Pounds
Precise stitching for a high-quality finish
Includes a variety of accessories
Two needle 2-3-4 thread cover stitch only
Juki MO654DE Portable Thread Serger Sewing Machine
You'll be the most sought after sewing expert among your family and friends thanks to this portable serger sewing machine from Juki. It is lightweight, yet still strong enough to tackle almost any sewing project you can get your hands on. It comes with a powerful knife system that trims away the edges as it overlocks them for a professional-looking finish every time. Juki Mo654de Portable Thread Serger Sewing Machine can sew at speeds of up to 1500 stitches per minute so you'll finish your work fast leaving you with more time to get creative or look for inspiration for your next big sewing project. For more high-quality products for your home, check out our guide to the best steam irons.
Key Features:
2-3-4 thread serger
Automatic rolled hem
Color corded threading
1,500 stitches-per-minute
Lightweight
Easy to thread and adjust
Specification:
Brand

JUKI

Model

MO-654DE

Weight

20.1 Pounds
Sews light to heavy weight fabric with ease
Easy to use
Setting the tension may be tricky
Singer Serger 2-3-4 Thread Capability Overlock
As sergers go, this one from Singer is reliable and simple to use. It has the capabilities of working with 2, 3 or 4 threads, depending on the finish you are looking at achieving and the stitch length and width can be adjusted. This serger sewing machine also has 4 built-in rollers and a differential feed with color-coded lay-in threading that will make it even easier to use. Singer Serger 2-3-4 Thread Capability Overlock also makes it easier to work on sleeves and cuffs with an optional free arm and the carry handle means you can take your sewing wherever it's needed.
Key Features:
2-3-4 threading capability
Adjustable stitching length
Carry handle for portability
4 built-in rolled hems
1,300 stitches-per-minute
Range of accessories included
Specification:
Brand

SINGER

Model

14CG754

Weight

13.5 Pounds
Carry handle for total portability
Optional free arm for sleeves and cuffs
Includes a variety of accessories
May be tricky with thicker fabrics
Brother 1034D 3/4 Thread Serger With Differential Feed
You'll love this Brother 1034D 3/4 Thread Serger with Differential Feed for all of your clothing and home decor projects. This serger will give you a completely neat and professional finish regardless of whether you are creating something as simple as a pillowcase or as intricate and stunning as a wedding gown. You can adjust this machine to a variety of setting including your choice of 22 built-in stitch function, stitch width and foot pressure. You also get an instructional CD so even if you are a beginner, it won't be long before you are creating works of fabric art that you'll love to show off. For more amazing products like this, check out our guide to the best embroidery machines.
Key Features:
Durable mental frame
3 or 4 thread serger
Suitable for a range of materials
1,300 stitches-per-minute
Color-coded easy threading
3 snap-on feet included
Specification:
Brand

Brother

Model

1034D

Weight

17.7 Pounds
Easy to use and thread
Up to 1300 stitches per minute
Instructional CD included
Convenient workspace light
Replacement parts may be difficult to find
Janome has been making great sewing machines for decades and this serger machine will ensure you get your sewing done perfectly and quickly every time. Your edges will look perfect and professional no matter whether you are sewing curtains or creating an outfit for your next big event. No one will ever guess you made it yourself.
Janome 8002D Serger is easy to use, lightweight and yet it works just as well as any professional machine. And for products that will help you keep your clothes perfectly clean, check out our reviews of the best laundry pods.
Key Features:
Sturdy, compact design
Precision Janome stitch mechanism
3 or 4 thread operation
Built-in rolled hem feature (no plate change)
Easy to read color coded threading chart
High presser foot lifter
Specification:
Brand

Janome

Model

8002D

Weight

16.9 Pounds
Bonus bundle includes: Janome needle threader, 2 packs of assorted needles size 11/14
Wide range of serging features in one compact machine
Whisper-quiet operation
Thread tension is a little tricky to adjust
Juki MO644D Portable Serger
If you're looking for a portable serger that you can easily take into each room as you make custom curtains, cushions and covers then you'll love this JUKI MO644D Portable Serger. It's light enough to move from room to room or take with you wherever you go, yet it has been manufactured with industrial technology so you will get a professional result every time you sew. You can sew anything from light to medium weight fabrics so anything you can dream up can be created with this serger. It makes a nice housewarming gift for any enthusiast in your life.
Key Features:
2/3/4 thread serger with automatic rolled hem
Color coded threading breakaway looper
Adjustable for stitch length
Differential feed
Powerful knife system with dedicated drive mechanism
Sews light to medium weight fabric
Specification:
Brand

JUKI

Model

MO-644D

Weight

18.6 pounds
Industrial technology in a home serger machine
Wide variety of optional presser feet available
Automatic rolled hem capability
Threads may keep breaking
Serger Buying Guide & FAQ
How We Chose Our Selection Of Sergers
Brand – There are many brands that make excellent sewing and serger machines and have been doing so for decades or longer. No selection of sergers would be complete without including some of these brands like Singer, Brother and Janome. However, with many new manufacturers gaining ground in this industry, we looked at some of the new kids on the block and found many of them are also making some great advances when it comes to machines like sergers. What we looked for in both new and older brands is quality and reliability. A serger is a machine you don't want to replace too often so the reputation of the brand is of utmost importance. It's also worthwhile to check which brands or manufacturers have an authorized service center near you as sergers often need replacement parts and the occasional service.
Price – When it comes to price, the most expensive serger isn't necessarily the best one and some of those featured at the mid to lower end of our price ranges may include everything you need in a serger. Of course, you can always invest in a top of the range serger, especially if you plan on using it with a certain degree of frequency so consider how the purpose and how often you intend on using your serger before deciding how much you want to spend.
Reviews – We learned a lot about sergers from customer reviews and without these reviews we would find it difficult to put together our selection without physically testing each serger machine. The customer reviews give us all the information we need such as ease of use and the quality of the finished work. Reviews also tell us what to look out for in serger machines that may not be all that favorable. It's important to look at these pros and cons to determine what we can and can't live with when shopping for a serger.
Features To Look For In Sergers
Number of Threads – Most non-industrial sergers like the ones used in many households come with 2, 3, 4 or 5 threads. Even if you are still learning, you are better off looking at a serger with at least 4 threads. Here is a breakdown of what you can do with a serger depending on the number of threads.
2 threads for overlocking and finishing seams on lightweight and sheer fabrics
3 threads for overlocking and finishing seams on medium weight fabrics
4 threads overlocking and finishing seams on heavier fabrics
5 threads for adding cover and chain stitches
Automatic Vs. Manual – When looking at automatic sergers versus manual ones, we are generally looking at automatic adjustable tension and, in some models automatic threading. While these may be considered luxury features, they will definitely make your sewing projects simpler and more enjoyable, not to mention you'll also save a considerable amount of time.
Quality – A flimsy, poorly constructed serger will turn your sewing projects into a nightmare. Such a serger will most likely shred delicate or sheer fabrics and the needles may break continuously for medium or heavier fabrics. That's why you should look at getting a good quality serger. Even if you don't plan on using your serger too frequently, you still want to spend most of your time sewing and not constantly re-threading, changing needles or replacing parts on a regular basis.
Easy Setup – Learning how to setup your serger will take you a certain amount of time and lots of practice. The good news is, that once you get the hand of it, it's actually quite easy. Fortunately, even if you are a newbie, most sergers come with a color coded threading chart that shows you where to thread and the tension needed. Each color coded threading section delivers the thread to a specific mechanism and when they all work together, you get a smooth, neat finish to all of your sewing projects.
Serger FAQ
Q: What is a serger?
A: A serger is basically a sewing machine that uses a number of threads to sew together two pieces of fabric with an overlock stitch. It can also be used to cut and overlock the edges of fabric before hemming for a neater finish. The beauty of a serger is that you can get a fast, professional finish to all of your sewing projects without your hems or seams fraying. This is because the serger neatly finishes the seams and edges.
The best thing about sewing with a serger is that you can eliminate all of those raw, rough edges and also prevent fraying. A serger is often a better choice for sewing than an actual sewing machine because it uses 3 to 5 threads, as opposed to a sewing machine that only uses 2. Many sewers claim to use a serger for all of their sewing projects. However, when neat, straight stitching is required you really do need a regular sewing machine.
Q: What is the difference between a serger and an overlocker?
A: A serger and an overlocker are basically the same name for the same machine. Perhaps the confusion stems from the fact that a serger 'overlocks' seams and hems. The end result looks more like a knitted stitch than a sewn one. This process also sergers or overlocks, trims and joins together two pieces of fabric so that they can't be pulled or stretched apart too easily. Keep in mind that although a serger and an overlocker are often considered to be the same type of machine and perform an almost identical function, some overlockers lack the addition of a serging knife that trims away excess fabric as it binds the seams together.
Q: What is the easiest serger to thread?
A: It's not all that easy to determine which serger is the easiest to thread as one of the factors is how many threads your serger has. Most sergers are simple enough to thread manually thanks to a color coded threading chart, however, if you don't like the idea of all of that fiddling, self-threading sergers can definitely make your sewing life a little easier.
There is no doubt about it, a serger is an essential addition to anyone who loves to sew. The magic of sewing is that you can create unique and original clothing that you certainly won't find hanging in chain stores. In home décor, sergers will give your curtains and other soft furnishings a neat edge that will not come apart or fray. Once you get used to creating with a serger you'll find your imagination going into overdrive as you create and sew piece after piece of amazing things to add to your home and wardrobe.
Sign Up Now
GET THE VERY BEST OF GEARHUNGRY STRAIGHT TO YOUR INBOX