Best Black Diamond Backpacks in 2022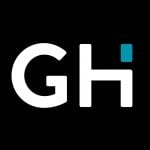 This product guide was written by GearHungry Staff
Last Updated
November 2, 2018
GearHungry Staff
GearHungry Staff posts are a compilation of work by various members of our editorial team. We update old articles regularly to provide you the most current information. You can learn more about our staff
here
.
GearHungry may earn a small commission from affiliate links in this article.
Learn more
You're heading off to the hiking trail, but every backpack so far has left you high and dry. Black Diamond is the alternative to those cookie cutter packs. Black Diamond does things differently, which is why we couldn't just settle on one or two of their killer backpacks: we felt compelled to devote an entire buying guide to their excellence. The best Black Diamond backpacks are a testament to their dedication and quality, so we grabbed the ten best tried-and-tested packs to review and enhance your hiking experience.
The Best Black Diamond Backpack
Black Diamond Bullet 16 Backpack

This editor's top pick, the Bullet 16 is an extremely inexpensive, high-capacity way to enjoy the full durability and construction of Black Diamond products. First and foremost, we have to talk about how fantastically lightweight and compact this pack is. When it's empty, it's less than a pound-and-a-half. You can take full advantage of the entire pack without weighing yourself down too much. That lowered weight doesn't mean that they had to exclude features to make it happen. You get one spacious external pocket, as well as an internal mesh pocket to stash your electronics or quick-access items.
On top of that, the Bullet gives you a bit of freedom. You can either deploy or detach the 20mm hip belt, which is made of a high-durability webbing. Need that extra support for your lower lumbar? Just pop this out and you're good to go. In the spirit of support, they've also included a removable back panel, made of high-density foam. This adds support and some spine to the backpack, so it doesn't fall awkwardly when you place it down. Be sure to also check out our list of the best Timbuk2 backpacks for more great items like this.
Key Features:
Back panel is made of a high-density foam, and is removable
Deployable 20mm hip belt, crafted of webbing
One external zipper pocket
Interior mesh pocket
Just over one pound when empty
Specification:
Brand

Black Diamond

Model

BD681156DTRCALL1

Weight

3 pounds
Black Diamond Speed 30 Backpack




The best, the brightest of the lot in our humble opinion, is the Speed 30. When you're hauling fifty, sixty, even seventy pounds of gear on your back, the empty weight of your pack matters. Every pound is a bit of the burden, which is why Black Diamond made this super lightweight, weighing less than three pounds when empty. They kept it simple, but still wanted you to be able to use this for hiking and skiing, as well as other winter activities. There's an exterior pocket specifically designed to store an ice pick, so you can keep your hands free while still having it within reach.
What's remarkable about this pack is how versatile it is. That word gets thrown around a lot, but Black Diamond really took it to the next level. You can remove the straps, and if you want, you can even remove the entire nylon frame to turn this backpack into a bivy pad. To go a step further, you can also remove the lid over the top load pocket, so you can turn this into whatever you want. Last but not least, the back panel is heat-resistant, so you won't be sweating up a storm just because you had this hauled over your back for five hours. Our handy guide to the best waterproof backpacks features more great products like this.
Key Features:
Straps and frame can be removed to turn it into a bivy pad
Specific pockets designed for hauling ice picks
Removable lid along the top load point
Back panel is designed to resist heat and keep you cool throughout use
Less than three pounds when empty
Specification:
Brand

Black Diamond

Model

681178

Weight

2.77 pounds
Black Diamond Element 45 Backpack




The great outdoors are calling: will you answer? It's a hell of a lot easier to answer nature's call when you have the right gear. The Element pack gives you massive control over how you proceed in the outdoors. Our favorite aspect of this is the lid to the top load compartment. It converts into a system for your lower lumbar, designed to make quick hikes a lot less stressful on your joints. On that subject, this pack also has a built-in suspension system to alleviate stress and pressure. When you fill this up to total capacity with your tents and camping sleeping bags, you need all the relief you can get.
Relief doesn't just come in weight, by the way. Nobody knows that more than Black Diamond, which is why they also raised the back panel to keep off your shirt, so you won't sweat through it. Proper ventilation maintains a cool, low-heat presence, which reduces how quickly you fatigue from a long hike. You get an external hip belt pocket for fast access to outdoor essentials, as well as ample interior storage and a fairly lightweight construction to tie the whole thing together. If you're feeling a bit adventurous, we recommend the Moroccan Blue. 
Key Features:
Top load lid converts to a support system for your lower lumbar
High back panel for maximum ventilation, minimum sweating
Suspension system is designed to mitigate pressure-related stress on your joints
Includes hip belt and other external pockets
Specification:
Brand

Black Diamond

Model

BD681113BLAKLG_1

Weight

4.71 pounds
Black Diamond Nitro 26 Backpack

Are you about to hit the trail? Can't leave your electronics behind? Say no more. Black Diamond came up with the perfect solution. Most "hiking backpacks" that offer space for your electronics give you too much space, as if they're trying to rob you of the idea that you're mostly going for the outdoors. You get one simple, fleece-lined sleeve along the internal storage with the Nitro 26 pack, so you can stash a phone and a tablet without bringing you entire home office to the campsite. Building on their innovative, supportive design, Black Diamond included the reACTIV suspension system with this model for maximum support while hiking.
You can comfortably store most of your hiking and camping essentials in here, but that heavy load often leaves you seriously fatigued. As if the suspension system wasn't enough, they also added the OpenAir back panel technology to maximize airflow and reduce sweating. Less sweating, slower build to real fatigue. The shoulder straps are adjustable, the price is right, and the style is out of this world. Love this product? Check out our review of the best tactical backpacks for our top picks.
Key Features:
reACTIV suspension system for superior support and comfort
Includes front-load pockets and hip belt compartments
Internal fleece-lined pocket designed to cradle your electronics
OpenAir back panel reduces sweating and maximizes ventilation
Adjustable shoulder straps
Specification:
Brand

Black Diamond

Model

BD681161BLAKM_L1
Black Diamond Mission 55 Backpack




Black Diamond is all about conquering the outdoor world while dually respecting it. This linear pack gives you all the carrying capacity you could ever ask for, and does it with an eco-friendly construction and fantastic touch of style. You're able to remove the entire nylon strap frame, as well as the deployable webbing-based hip belt. This makes the Mission 55 much easier to clean and customize to your liking.
The real star of the show is the SwingArm padded shoulder straps. These are built in a way to contour to your body, but also have enough padding to conform to any rugged shape. You'll feel a lot less pressure than standard wafer-thin nylon straps that most similarly-priced backpacks are peddling. When empty, this weighs just under five pounds, and for all the room it's packing, that's an excellent base weight to start with. Whether you go with the full cobalt or the black accented style, you'll be prepped to camp and climb with the best of them. Find more great products like this by checking out our guide to the best external frame backpacks.
Key Features:
Ultra padded shoulder straps w/ adjustable loops
Deployable hip belt with removable webbing
Entire nylon strap frame is removable
Thermoformed back panel maximizes airflow
Weighs just under five pounds when empty
Specification:
Brand

Black Diamond

Model

681186

Weight

4.71 pounds
Black Diamond Speed 22 Backpack

They've capitalized on their pill-shaped backpack design with the Speed 22. This has a little bit of both worlds between hiking and winter activities. If you're ready to slip the snow gear on and get out the door, you'll need a bit of Speed in your step. You get a specific pocket that's designated for a micro ice pick, as well as a section that's built to handle your coil of rope for climbing. If you're not keen on using that bit, it can easily be tucked away so it's not an inconvenience for whatever activities you'll be attempting.
The side crampon straps are removable, but the most supportive feature in this backpack has to be the padded straps. Supportive and comfortable, these ultra padded straps help to reduce the stress of your contents so you don't feel it in your shoulders when all is said and done. It's accompanied by the thermoformed back panel, which provides breathability while also keeping the weight of the pack off your lower lumbar. You'll be able to hike all day. Our guide to roll top backpacks offers more great backpack options so check it out.
Key Features:
Shoulder straps are both padded and ultra supportive
Removable crampon straps with a 20mm diameter
Specific pockets for an ice pick
Rope strap is easy to tuck away
Thermoformed back panel for maximum breathability
Specification:
Brand

Black Diamond

Model

681179

Weight

2.71 pounds
Black Diamond Element 60 Backpack

We've come to expect suspension and durability from Black Diamond so far. We were shocked to find that they were able to outdo themselves with this hardcore Element 60 backpack. Not only do you get the reACTIV suspension system, but you're also getting the full power of their back panel, which reduces sweating and includes a soft, yet supportive system for your lower lumbar. When you're packing this much gear, you need all the comfort you're able to grasp.
If you're a hiker, you can use the ice axe loop for a retractable walking stick. If you're sticking it out in the snow, you'll be using this bad boy to hold onto your tools while you're ascending that wall of ice. You'll also get a hip belt for fast access to essential items, and your external pocket will lend you a hand with a tidy mesh organizer right inside. When it comes down to packing the most gear, Element has your back. Zippered access to your wearable sleeping bag from the outside, less than five pounds when empty, and a ton of style points to boot.
Key Features:
reACTIV suspension system
Ultra padded shoulder straps for maximum comfort and pressure reduction
Loop for an ice pick or retractable pole
Zippered front pocket contains a mesh organization pocket
Supportive back panel
Specification:
Brand

Black Diamond

Model

BD681114BLAKLG_1

Weight

4.71 pounds
Black Diamond Stone 45 Backpack

We're not out of the woods yet, and with the Stone 45, you'll never want to leave. This super simple, minimalist design gives you exactly what you need. No sleeves for electronics, no unnecessary pockets, nothing but maximum storage capacity and a few features that ice climbers are going to love. You get a tuck-away loop designed to hold your small pick or axe, as well as a top load feature with a drawstring closure. Quickly access your internal pocket while dually keeping the contents safe.
You also get padded shoulder straps to reduce fatigue and cut down on stress that's applied to your joints. If you're going to hit the trail, you need to muster every bit of strength you can while carrying this on your back. Lightweight construction, simple design, and proper support for your lower lumbar. The Stone 45 also comes in three colors, as well as two sizes. If you enjoy traveling, check out our travel backpacks review and find the perfect backpack for you.
Key Features:
Padded shoulder straps for maximum comfort
Ice axe loop that's easy to tuck away
Drawstring closure along the top-load design
Just over three pounds when empty
Specification:
Brand

Black Diamond

Model

BD681157BLAKM_L1-parent

Weight

3.2 pounds
Black Diamond Elixir 45 Backpack




They've built this on the same principles as the Element 60, giving it a slight facelift in the style department. You get the same great reACTIV suspension system that Black Diamond uses, while also getting the option to slip a retractable walking stick or an ice pick into the pull-out loop if you'd like. That suspension system is complimented by the padded back panel, giving you just enough ventilation while also reducing strain on your back.
Being lightweight out there is extremely important. The Elixir weighs less than five pounds when empty, and maximizes storage space with every inch of your main internal compartment. It's not just a dump-and-go kind of bag either, because you also get an external access pocket with a mesh organizer along the inside. Top it all off with the support and cushioning capabilities of the Swing Arm shoulder straps, and you've got a low-fatigue pack that's willing to see you through the toughest parts of your trek. Make sure you also read our North Face backpacks review for more great items like this.
Key Features:
Loop for a retractable pole or an ice pick
Side and belt pockets
Zippered front pocket w/ mesh organizer
reACTIV suspension system w/ Swing Arm shoulder straps
Just under five pounds when empty
Specification:
Brand

Black Diamond

Model

BD681115TTBYMD_1

Weight

4.71 pounds
Black Diamond Creek 35 Backpack

Last but certainly not least, you have a ton of power packed up in a little package with the Creek 35. This gives you excellent internal storage, while sticking to the same great features that put Black Diamond on the map in the first place. The thermoformed back panel helps to create a breathable environment, reducing sweat and fatigue throughout your journey. Speaking of fatigue, you'll also be able to rest easy thanks to the padded shoulder straps, taking the brunt of some of that pressure quite literally off your shoulders.
Black Diamond doesn't make the associated materials a big point, but they wanted you to know that this is crafted of one of the most durable outdoor materials ever: 1200D polyester. It's TPU-coated, reducing its susceptibility to stains and enhancing its natural waterproofing. To top it all off, you get ample storage thanks to the foam waist belt, as well as the massive internal storage. Black Diamond has and always will focus on quality at the heart of each backpack, as well as their lineup of other outdoor accessories.
Key Features:
Durable 1200D polyester construction
Foam waist belt helps to support
Padded shoulder straps
Thermoformed back panel for support and ventilation
Weighs just under three pounds when empty
Specification:
Brand

Black Diamond

Weight

2.77 pounds
Black Diamond: Brand Information and Company Overview
Black Diamond has a stellar story, because they were founded by a bunch of employees and previous employees who had purchased the remnants of a merge, and created Black Diamond. It wasn't until 2015 that they expanded their facilities in Utah, which helped really turn them into a nationally-recognized brand.
Black Diamond focuses on two things: hiking, and skiing. Hiking refers to rock climbing as well, basically anything that involves moving up when you're outdoors. They have these excellent backpacks, but they also offer gloves, tents, snow gear and more. They've become more than a simple brand, and expanded into just about every outdoor space to claim their dominance as true blue hikers.
One reason we really enjoy their brand and decided to devote a corner of Gear Hungy to them, is that they've never forgotten where they came from. Black Diamond, well before it was actually Black Diamond, began in 1957 when the original founder was selling gear out of the trunk of his car. He cared deeply about the quality, about people and their experience, and wanted to enhance what they could do in the wilderness. Well over sixty years later, and they're still providing the same great customer service and fantastic product fulfilment.
Sign Up Now
GET THE VERY BEST OF GEARHUNGRY STRAIGHT TO YOUR INBOX