Best Tripod Dollies In 2022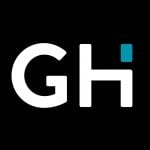 This product guide was written by GearHungry Staff
Last Updated
June 4, 2020
GearHungry Staff
GearHungry Staff posts are a compilation of work by various members of our editorial team. We update old articles regularly to provide you the most current information. You can learn more about our staff
here
.
GearHungry may earn a small commission from affiliate links in this article.
Learn more
Memories are precious to most of us and we strive to capture those special times with photographs. For the very special events like weddings, graduations, and other milestones, we often resort to expensive professional photographers who have been trained to know where to point the camera and which images to capture.
One of the reasons that professional photographers produce some amazing images is because they have the right equipment. One such piece of equipment is the tripod dolly. This is a simple stand for a camera that allows the photographer to take pictures without distortion. It can keep the camera nice and stable but can also be quickly moved when the action is happening in another direction. The best tripod dollies may not make you a professional photographer, but it will make taking those family photos a lot easier, even for the aspiring amateur photographer.
The Best Tripod Dolly
Ravelli ATD Tripod Dolly for Camera Photo Lighting



Look like a professional and take amazing photos at your next family event or a vacation with this Ravelli ATD Tripod Dolly for Camera Photo Lighting. This tripod dolly is every photographer's dream as it gives them a stable tripod with metal ball bearing caster with 3″ rubber wheels that can be moved to where the action is. It also had a step function locking to secure your tripod in place when you want to focus on what spot. It has an easy folding design with adjustable leg locks and you can even adjust the length of the legs for a different angle. This is one of those tripod dollies you simply must-have if you frequently find yourself behind the camera.
Key Features:
Adjustable length legs
Leg-lock feature for sturdy photo and video
Metal ball bearing casters
Rubber wheels for smooth gliding
Lifetime warranty included
Specification:
Brand

Ravelli

Model

ATD

Weight

5.44 pounds
Neewer Photography Professional Heavy Duty Tripod Dolly



The Neewer Photography Professional Heavy-Duty Tripod Dolly is one of those great tripod dollies for video and still photography. This one is stronger than the average smartphone tripod making it ideal for taking photos in rugged locations. It features metal ball bearing casters with no marring wheels so you can use it in a banquet hall as well as a wildlife location. The leg mounts are adjustable with extendable legs so you can set the height to capture images from a wide variety of angles. You can set both cameras and camcorders on this tripod dolly making it perfect for video filming as well as those magical still photos. When you're done, this tripod dolly folds neatly and with its big handle, you have a nice comfortable grip to transport your tripod around.
Key Features:
Adjustable locking legs
Large handle for firm and comfortable grip
Easily moveable
Big handle for portability and comfort
Keeps shots sturdy
Specification:
Brand

Neewer

Model

10079574

Weight

4.19 pounds
Dolica LT-D100 Professional Lightweight and Heavy Duty Tripod Dolly

If you're the designated photographer in your family, you need a lightweight and easy to transport tripod dolly like this one from Dolica. This heavy-duty LT-D100 Tripod Dolly with a fluid motion that is perfect for video cameras. Move the tripod along as you video your family events or even the kids playing sports with a motion that is less jittery. It is adjustable to fit any tripod and with one step locking, you can stabilize your tripod dolly to video one special moment or take plenty of still photos. If you are looking for a tripod dolly that is stable, durable, and tough enough for indoor or outdoor use, this is a great one to have. For more must-have products for photographers, check out our list of the best GoPro alternatives.
Key Features:
Adjustable legs
Suited to almost any tripod
Made from durable material
Great for those on a budget
Glides smoothly across most surfaces
Specification:
Brand

Dolica

Model

LT-D100

Weight

4.41 pounds
Magnus VT-4000 Video Tripod System & Universal Tripod Dolly Kit

The Magnus VT-4000 Video Tripod System & Universal Tripod Dolly Kit is like having a Rolls Royce for your camera equipment. This is the type of tripod dolly kit that will make professional photographers envious of you. It has a 65mm bowl & ball tripod with a fluid head and an integrated mid-level spreader for superior strength and stability. It is also foldable and extendable with 3 durable wheels and spiked feet beneath the wheels so you can set up your tripod on the grass and keep it securely upright. You can also stop looking at separate telescope tripod dollies because this one can take weights of up to 8.8 lbs. If you want to have your equipment at hand at every moment, you might like one of these reliable camera holsters.
Key Features:
Spiked feet under rubber feet
Integrated mid-level spreader
Independent pan and tilt locks
Fixed counter-balance spring
Foldable and extendable
Specification:
Brand

Magnus

Model

VT-4000-K2
eCostConnection Elite Series Tripod Dolly

This eCostConnection 72″ inch Elite Series Tripod + Elite Series Professional Universal Tripod Dolly is ideal for video and still cameras. It features a light and compact design that makes it easier for you to carry your photography equipment with you wherever you go. It can be extended to reach a maximum height of 72 " or a minimum height of 26″. It also has 2 bubble level indicators so you can make sure your equipment is set up at the perfect angle. The aluminum alloy legs are in two sections and also have adjustable leg locks so you can keep your tripod in position. This great set comes with 2 carry cases and a microfiber cloth for easy transport and to keep your equipment clean in any situation. If you wish to create truly breathtaking nature photos and videos, check out these amazing waterproof cameras.
Key Features:
TriPod light and compact design
72" max height | 26" min-height
2 section aluminum alloy legs
Two bubble level indicators
Easy crank handle for the adjustable center pole
Universal fully adjustable leg locks
Specification:
Brand

eCostConnection

Model

Tripod04

Weight

7.88 pounds
Davis & Sanford ProVista 7518 Tripod Kit

Davis & Stanford have created this ProVista 7518 Tripod Kit that comes complete with a W3 dolly and a camera bag. The fluid head allows you to pan your camera with incredible smoothness and the 75mm ball makes it easy to quickly and accurately set up your equipment. It also features rubber feet that stay firmly secure on any surface and there is a built-in quick release system so you can change cameras as needed. This fantastic kit can support cameras up to 18lbs which means you can capture those moments with a still or video camera.
Key Features:
Fluid head offers silky smooth panning
Supports cameras up to 18lbs
Built-in quick release system
Rubber feet to stay firm on any surface
75mm ball for quick and accurate setup
W3 dolly included
YaeCCC Kingjoy VX-600 Photography Heavy Duty Tripod Dolly




If you've ever tried to move your tripod around from one place to another, you know it can be a challenge. With the Kingjoy VX-600 Photography Heavy Duty Tripod Dolly, moving your camera and tripod to the other side of the event hall or park is a breeze. This one is suitable for professional camera and video tripods with metal ball bearing casters and 2″ rubber wheels that allow for relatively smooth rolling to wherever it's needed. It features a folding design with adjustable length legs and a step locking function to keep your equipment stable for flawless filming. This great tripod dolly comes with a carry handle and a carry bag so you can easily take your photography services on the road. Of course, you can always use your phone as well, with a little help from a reliable smartphone gimbal.
Key Features:
Suitable for professional camera and video tripods
Metal ball bearing casters
Step function locking
Sliding adjustable leg locks
Folding design with adjustable length legs
Carry handle and carry bag
Specification:
Brand

KINGJOY

Model

872073

Weight

4.29 pounds
Glide Gear SYL 960 Floor Tripod Track Dolly

If you want to take smooth shots, guaranteed, you need this Glide Gear SYL 960 Floor Tripod Track Dolly Hybrid with Caster and Track Wheels. This one is a heavy-duty tripod dolly that can handle cameras up to 40 lbs. It is made from 6061 anodized aluminum alloy and stainless-steel hardware so you know it has been designed to last, even in professional and everyday situations. There are four high-quality polyurethane wheels and everything folds up into a neat carry bag for easy transportation. You can even extend the legs further as they can slide out to make them an extra 5″ longer. Our buying guide on mirrorless cameras features more amazing photography products you might like, so make sure to check them out.
Key Features:
Guaranteed smooth shots
Folds up with carry bag for easy transportation
Four high-quality polyurethane wheels
Made from 6061 anodized aluminum alloy
Stainless steel hardware
Heavy duty can accommodate cameras up to 40lbs
Specification:
Brand

Glide Gear

Model

SYL-960

Weight

10.85 pounds
Neewer Professional Aluminum Alloy 400mm/15.7inch Tripod Dolly

With the Neewer Professional Aluminum Alloy Tripod Dolly, you can quickly turn your clumsy tripod into a smooth movable one that offers you the ability to take sturdy, stable photos while you're on the move. This one has an extendable dolly leg with a range from 274mm to 400mm and you can adjust and lock with ease for fast stability when you need to take quick shots. The tripod clamp knob fits most tripod leg sizes and it comes with a large handle for a firm and comfortable grip so you can easily move it around as needed. It also comes with a convenient carrying bag that makes storage and transporting this tripod dolly a breeze. If you are one of those photography lovers who are always on the go, make sure to browse our list of the top travel cameras, too.
Key Features:
Transform your tripod to a moveable one
Extendable dolly leg from 274mm/10.8″ to 400mm/15.7″
Adjust and lock with ease!
Tripod clamp knob fits most tripod leg sizes
Carrying bag included for storage and portability
Big handle for firm and comfortable grip
Opteka M3 Professional Heavy Duty Folding Tripod Dolly

The Opteka M3 Professional Heavy Duty Folding Tripod Dolly that also comes with its own case and a 70″ tripod making this a complete set for those who like to alternate between cameras and video cameras. It is made with sturdy aluminum construction with the caster being made form all-metal ball bearings. The wheels are SureGrip Rubber for a nice smooth roll so you can easily move the tripod from one area of filming to another before locking the wheels in places with the one-step easy locking mechanism. This gives you a nice stable tripod for professional-quality photos and videos. Thrill your family with outstanding photos and captivating videos with this complete tripod dolly and dolly set that is strong and reliable enough for professional use. For some more professional-quality products, check out our choice of the best 360 cameras on the market right now.
Key Features:
Universal leg locks for all kinds of tripod
Easy foldable design
Heavy-duty construction for durability
SureGrip rubber wheels for smooth rolling
All-metal casters
Specification:
Brand

Opteka

Model

OPTDOLLY70TRI

Weight

1 pound
Tripod Dolly Buying Guide & FAQ
Features To Look For In Tripod Dollies
Portability - The main feature of a tripod dolly is the portability. Recording videos and even taking still photos can be a challenge especially if you are holding a heavy camera for a lengthy period of time. Even with an ordinary tripod, it can be difficult if you need to move from one area to another. The portability of tripod dolly needs to ensure you can quickly, efficiently, and smoothly move your tripod around as needed. This is crucial to taking great photos, but even more important when you are recording a special event on a video recorder. Ensure the wheels are smooth and preferably with ball bearings as these tend to be less jittery. For even better portability, make sure your tripod dolly is not too heavy. You should be able to wheel around with relative ease and with as little shaking of the camera as possible.
Flexibility - Most professional photographers will have more than one camera and will take photos and videos from a variety of angles. This means they need a tripod and tripod dolly that is flexible in terms of adjusting the height and being able to quickly change cameras. A tripod dolly with flexibility enables the photographer to transition from video to still images and move the tripod around with seamless efficiency.
Ease of Use - Whether you are a professional photographer or a recreational one that is behind the camera at family functions, nothing screams amateur more than fumbling around with your equipment trying to set up. The best tripod dollies don't necessarily have to be the most expensive or even have a multitude of features. What a great tripod dolly must be is easy to use and easy to set up. This means you should be able to set up your tripod and tripod dolly within seconds and be ready to start taking those happy snaps or recording the main event. One of the aspects making a tripod dolly easy to use is to be able to quickly move it from one area to another, adjust the legs length or height and lock it all into place. The last thing you want to be doing is spending several minutes of any of these tasks while your subjects are standing impatiently watching your every move.

Materials - Video and still cameras may not seem like very heavy pieces of equipment but hold them upright for a few hours and you may be feeling very differently. Then there are other items like various camera lenses and other pieces of equipment. Most likely, you will have one or more cases to house all of your equipment and when you put it all together, you've got a lot of heavy equipment to carry. The last thing you need is your tripod dolly to be made of heavy materials that will add excessive weight to your collection of equipment. Look for materials that are lightweight yet very sturdy such as aluminum alloy or any other metal that is lightweight yet durable.
Wheels – Possibly the most important feature of tripod dollies are the wheels. The wheels need to be sturdy and hopefully made of rubber which is less likely to jump over small stones, twigs, or other organic matter usually found on the ground. To ensure the wheels turn smoothly, look for those with ball-bearing.
Compatibility - As with most pieces of equipment, tripod dollies work with some pieces and not with others. When it comes to tripod dollies, you need to ensure it is compatible with your tripod (if you have one) as well as the type of still and video cameras you have. Fortunately, many tripod dollies have adjustable leg locks so, in most cases, compatibility should not be a major issue. However, even with this compatibility, it is always a good idea to check your equipment with the tripod dolly you are considering purchasing to ensure you have one that will work with the rest of your gear.
Fortunately, if you are just starting to gather all of the equipment you need for a complete photography outfit, many tripod dollies come as part of a set with a tripod. This will save you time, effort, and possibly money looking for the components separately. When you buy them as a set you have the assurance of knowing that your tripod and tripod dolly are completely compatible.
Price – When it comes to the cost of tripod dollies, the most expensive isn't necessarily going to be the best one for you. Most are made of good quality materials and are quite affordable. The amount you are prepared to spend on a tripod will inevitably come down to your financial capabilities and whether photography is your profession or just a hobby. Spend as much as you can afford, but also look at the features you need and the frequency with which you plan to use your tripod and tripod dolly.

Tripod Dolly FAQ
Q: What are tripod dollies?
A: Tripod dollies are similar to a cart or a trolley that enable you to set up a tripod with a camera to make it mobile.
Q: How do you use tripod dollies?
A: Depending on the type of tripod dolly you have, you should be able to secure the arms of the dolly to the legs of the tripod. With the best tripod dollies, these arms are adjustable so you can basically attach them to most tripods. Once you do, you secure these arms, and then it is a simple matter of setting the height of the tripod, attaching your camera and you're ready to roll. The wheels of the tripod dolly make it easy to wheel your tripod and camera around to take the best photos or video recordings and if you are planning on a video recording of an action sequence, you may also consider setting up dolly tracks. You've probably seen these used by camera crews in the movies. Tracks are laid down to accommodate tripod dollies. The result is action videos that are smooth and seamless without the jitters and shakes that are common with handheld cameras.
Q: Do tripod dollies come with tripods?
A: Not necessarily. Many professional photographers already have high-quality tripods, but sometime during their careers decided to add a tripod dolly to their collection of equipment. In this scenario, getting a new tripod is somewhat pointless, especially if their current tripod is still in good condition. However, if you don't have either a tripod or tripod dolly, then it is definitely worthwhile looking at both in a set.
Q: Are tripod dollies only for cameras?
A: No. Telescope tripod dollies are also available and many stargazers and nature lovers find them useful to set up their telescopes with. It gives them the ability to move to different parts of an observation deck to view their subject at a different angle. The other great use for a tripod dolly is for surveyors' theodolites. Most surveyors will already have a tripod for this instrument, but by adding a tripod dolly, they can move their theodolite around and take their measurements more easily.
It doesn't matter if you are a professional photographer or just an enthusiast. Having the right equipment can only enhance your craft. Tripod dollies will definitely make your photography or video session easier and more enjoyable.
Sign Up Now
GET THE VERY BEST OF GEARHUNGRY STRAIGHT TO YOUR INBOX