Best Travel Adapters In 2022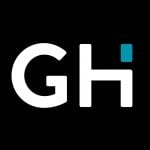 This product guide was written by GearHungry Staff
Last Updated
March 25, 2019
GearHungry Staff
GearHungry Staff posts are a compilation of work by various members of our editorial team. We update old articles regularly to provide you the most current information. You can learn more about our staff
here
.
GearHungry may earn a small commission from affiliate links in this article.
Learn more
The travel plug is an essential accessory for anyone taking an adventure somewhere else in the world. In a world where we rely on technology almost every minute of every day having an outlet adapter guarantees you don't suffer low-battery anxiety. It means you can keep in contact with friends and family back home. It means you can wake up with your smartphone fully charged for a day of adventure, photographs, and the occasional breaking of the language barrier. Whether you're a solo traveler or enjoy the company of others as you carve your way through the world, you need the best travel adapter to keep you connected.
Recognizing the rapid evolution of technology, these travel accessories combine everything you need from an on-the-go power source. They are perfect for quick trips across the pond and also ideal for longer travels you may enjoy so much you have second (and third) thoughts about ever coming home.
Compact, convenient, and versatile no matter where you are across our fascinating planet full of secrets around every corner, no traveler's backpack (or suitcase, for those who like to travel in luxury) should be without this vital tool. Sure, you'll pack your passport and wallet first, but the next thing you need is a reliable travel adapter.
The Best Travel Adapter
EPICKA Universal Travel Power Adapter
The EPICKA Universal Travel Power Adapter offers 6 simultaneous charging options for a variety of demands. Like most modern adapters, it comes with 4 USB ports but also provides a single USB-C for newer laptop models and similar products.
The smart fast charging ensures reliability, getting you out the hostel before everywhere gets a little too crowded for your liking. Because of such reliability, it may make you the unintentional King of the Hostel, so be prepared for strangers asking if they could please use your charger Mr. Sir. You're a generous king, though, so we're sure you'd be happy to help, and it's unlikely to matter what device they use (unless they're rocking the Nokia 3310) because of the vast versatility of this adapter.
It's also as powerful as it is safe, with an 8A overload dual fuse combined with a safety shutter that prevent shocks. This is as useful for travelers as it is for families venturing out on their first vacation as your kids will stay safe even if the allure of this cool gadget is too much to resist.
The sliding plug mechanism ensures it doesn't catch or tear anything in your bag and also won't stab you in the back when being a little too enthusiastic to get out and explore. It's a little pricier than other options, but it justifies this with extreme quality.  Our handy guide to the best travel wallets features more great products like this.
Key Features:
2ft charging cable for apple and android included
Total output is 5Vdc 5.6 A
Input level is 100-240Vac 50/60Hz
Zipper carry case included
Specification:
Brand

EPICKA

Model

MSRP8888

Weight

7.4 ounces
NEWVANGA International Universal All in One Travel Adapter
The Nevanga International Travel Adapter has features implemented to ideally suit the desires of anyone traveling and provides effective working capacities for various on-the-go adventures. All the required functionalities are present to make charging in any country extremely suitable and it has 4 different output charging points that can be connected to socket outlets, that provide diversity and security; which are also suitable in over 150 countries of the world, ensuring devices are charged and online. This travel adapter was also crafted to wield 2 USB ports which allow even friends or loved ones to enjoy the benefits it has to offer. What's more, it intuitively features a sleek design, constructed to provide an easy welding process, as well as to appeal to the eyes of anyone who would be using it.
Amazingly, Nevanga also included an essential safety mechanism to ensure all hands are safe at the same time; due to the engineered construction of this travel adapter, Nevanga incorporated safety shutter functionalities to help prevent the effects of directly touching any of the live portions on the outlet. And for extra protection, the Nevanga International Travel Adapter also features fuse protection functionalities. In order to maintain the stable working capabilities of this adapter; what's more, this built-in functionality helps to eliminate the occurrence of surge attacks, or the hazardous effects of extremely high voltage power which can burn out the fuse.
Key Features:
Safety shutter feature
Built-in fuse protection
Power rating 6A 100-240Vac
2 USB ports
Specification:
Brand

NEWVANGA

Model

ERA-A-004

Weight

1.6 ounces
Unidapt Universal Travel Power Adapter
The Unidapt Universal Travel Power Adapter was constructed to provide more privileges to its users and has all the required features to keep you covered when you need to be. It offers up to 5 outlets for charging devices, featuring 4 USB ports, and an AC input socket outlet. This is assured to be beneficial to people that have multiple devices and for those who have family and friends, it's a great tool for multiple users at the same time. Another great feature that accompanies this travel adapter is that it was constructed with high-quality parts, to ensure durability no matter the degree of use. With one single purchase, you are guaranteed of a suitable time frame of convenience while on trips. Also incorporated into this adapter is a smart technology that aids in the charging processes of devices which adequately measures your device's output level, and works accordingly to deliver effective charging results.
Additionally, this travel adapter also has the ability to measure the maximum current that the device can take, and channels the right amount to the device. This is great if you have both small voltage devices such as Bluetooth earphones, as well as large voltage devices like smartphones. And for maximum security, Unidapt included an extra fuse to serve as a replacement in case of a burn-out which also provides security and gives users an extra durable advantage in the long run. Additionally, for maximum control over situations, the Unidapt Universal Travel Power Adaptor has a fire-proof construction to avoid hazardous circumstances and has been crafted out of flame-proof material in order to provide safety at all instances. Overall, this adapter also acts as a stabilizer for current flow, duly serving as an added security measure.
Key Features:
Smart IC technology
Can adequately charge 5 devices at once
Output 2.4A 5V
Power rating 6A 100-240 V AC
Specification:
Brand

Unidapt

Model

MS-G01

Weight

4.5 ounces
BESTEK Universal Travel Adapter Voltage Converter
Offering a variety of socket options, BESTEK Universal Travel Adapter Voltage Converter is our undeniable pick for the best travel plug adapter around. It's focused on protecting your devices, transforming 220V to 110V wherever you are to ensure safe operation, no overloading, and a complete absence of socket fires.
The 7 port design is perfect for groups of travelers, so why not charge them for the privilege? How does $5 a minute sound? These ports include 3 AC sockets and 4 USB ports allowing you to charge smartphones, tablets, Kindles, laptops and cameras; anything you want, really. Its quick charge technology means you'll not need to wait around for your phone to hit an acceptable battery level. This gives you the chance to see and do everything you want because who wants to spend their entire trip waiting for devices to charge?
The compact design makes it easy to slide into your travel backpack or suitcase and it's lightweight enough to not tip you over the weight limit. For those with a variety of devices and compatibility demands, there's nothing better to ensure everything is charged whenever you need it. It's reliable and durable, allowing it to become a staple of your adventures today, tomorrow, and far into the future.
Unlike other adapters, it doesn't overheat, even when plugged in for extended periods. Whether you're taking a trip across the border or embarking on a year-long adventure across continents and countries with a variety of socket styles, this is a truly universal choice for all kinds of travelers.
Key Features:
Converts from 90-220V to 110-120V
Charges 7 devices simultaneously
4 USB ports
Intelligent charging identification feature
Specification:
Brand

BESTEK

Model

FBA_MRJ201GU-GL

Weight

1.2 pounds
MINGTONG Worldwide All-in-One Travel Adapter
The MINGTONG Worldwide All-in-One Travel Adapter is a compact and easy to carry option that provides 2 USB ports on top of the single AC unit for simultaneously charging all your favorite devices at once without hassle. The design is compatible with 4 plug styles and is suitable in over 150 countries, and its built-in safety shutters protect you – and your curious kids – from shocks in less-trustworthy areas.
While it doesn't work as a converter, it still comes with a voltage range of 100V to 240V, which is enough to power a variety of devices. The fold up system ensures it fits easily into your backpack and the prong don't dig into the sides, especially when it gets roughed up by baggage handlers.
You don't get the versatility of larger (and therefore heavier, bulkier, less convenient) travel adapters, so it may not be perfect for tech-mad groups of travelers. If you're a modest solo traveler, though, you're guaranteed a personal and universal plug adapter you can plug in almost anywhere and ensure everything is charged and ready, whether you need your drone for aerial shots, or your Kindle to get you through that painful journey from coast to coast.
Key Features:
Compatible with 4 different plug styles across 150 countries
Dual USB ports provide additional charging and connectivity options
Built-in safety shutters protect from shocks
Voltage range of 100 – 240V
Surge protection to maintain performance
Specification:
Brand

MINGTONG

Model

TA-MT-007

Weight

2.88 ounces
SAUNORCH Universal Travel Adapter
A stylish international adapter that helps you identify which is yours in a sea of white appliances, the SAUNORCH Universal Travel Adapter is a perfect addition to your trip around the world. It's versatile, covering the UK, Japan, Germany, and India, among a plethora of others, and also offers multiple charging options at once.
If you like to travel with a buddy, this is an excellent option. The single AC power outlet keeps your laptop charged as you laze around in the hostel 'working' or (more likely) bingeing Netflix because all travelers need a day off every now and again. The 4 USB ports, which max out at 2.4a to prevent overloading, charge your phone or tablet or other USB devices at the same time. To make operation even easier for you and anyone else, there's a built-in Smart IC Chip that does the hard work identifying your optimum output and matching it for uninterrupted and safe charging.
For further safety, the durable, fireproof casing won't end up with having a long and serious chat with the fire service, and anyone who's traveled far before knows this will give you the confidence to sleep soundly at night or if you leave your devices charging when getting some much needed exploring in. 
Key Features:
4 USB sockets and one AC power outlet charges 5 devices at once
Covers 150 countries including UK, Japan, Germany, and India
Compatible with a variety of smartphone and tablet brands and other devices
Built-in Smart IC Chip recognizes device and adjusts to the correct output
Durable fireproof casing and shutter design
Specification:
Brand

SAUNORCH

Model

S199-4U-Blue

Weight

4.5 OUNCES
Kensington International All-in-One Travel Plug Adapter
Simple to use, the Kensington International All-in-One Travel Plug Adapter is a compact option for small trips or those with few devices requiring charge. It boasts a seamless sliding operation, it's easy to switch between outlet demands and when not in use, they are secure within the unit for easy packing.
It is compatible with plug types in over 150 countries, and even though it's small, it is suitable for a variety of necessary devices on demand. This includes smartphones, laptops, and GPS devices, although we'd not recommend connecting it to anything that demands too much of it, otherwise you risk overloading, short circuiting, and ruining your trip.
The safety release button helps protect your devices further, and an internal fuse is also present to ensure safe and secure operation wherever you are protecting from unexpected and unpredictable power surges. While there's no USB port (not on this model, anyway), it's still handy to have with you, and you'll just have to make do without like so many people did before USB was a thing.
It's not flash, it's not filled to the brim with features, but it doesn't need to be, and as long as your devices stay charged, you'll not feel you're missing out on anything. 
Key Features:
Compatible with US/Japan, Australia/China, UK/EU sockets
Low-profiles design is easy to pack and carry
Easy to use with simple design and operation
Safety release button and internal fuse ensure safe operation
Ideal for low-power devices such as smartphones, laptops, and GPS
Specification:
Brand

Kensington

Model

K33117

Weight

7 ounces
Conair Travel Smart Converter And Travel Adapter Set
The Conair Travel Smart Converter and Travel Adapter Set boasts wide compatibility at a superb price, making it the top travel plug adapter in terms of value. The plug converter automatically switches larger currents to lower ones to ensure your devices are protected, and the 5 adapter plugs mean you'll never be short of charging options.
Its great value comes from its compatibility, and unlike other, smaller travel adapters which are only suitable for lower power devices such as smartphones, this boasts the ability to power hairdryers and irons, so you can ensure you always look fresh, even if the months of travel has taken a toll.
This is possible through the High and Low selector option. For small appliances such as shavers and battery charges, it operates between 0 – 25W, while more substantial demands operate between 26W and 1875W, offering you a wide range for several accessories while still maintaining quality and reliable performance without the risk of blowing fuses, particularly in older outlets which may not be as up to date as you'd expect.
It offers all the standard country compatibility so you can use it wherever you feel the call of the adventure. The pieces come conveniently organized in little bags to ensure nothing goes missing in transit (or more likely, down the side of your hostel bed), and they are easy to use, yes even if you've never used an adapter before. They may heat up, but only slightly, and not enough to cause any panic or disaster when you want a night off and try to watch Netflix or VPN the football game. Find more great products like this by checking out our guide to the best portable power banks.
Key Features:
Quickly and easily converts 220V to 110V
5 adapter plugs and travel pouch included for universal outlet control
High / Low power selector switch allows for versatile accessory power
Safe operation prevents blowing fuses in older outlets
Covers wide selection of countries so you can power your devices anywhere in the world
Specification:
Brand

Conair

Model

TS1875CKN

Weight

5.6 ounces
TESSAN European Travel Adapter
For anyone traveling to Europe, the TESSAN European Travel Adapter is the perfect, compact, and convenient option for you. While it doesn't work with UK or Ireland plugs, this shouldn't matter, because there's so much more to see of the mainland that isn't embroiled in political claptrap.
The 3-in-1 output brings you an AC socket and 2 USB ports, ideal for couples, travel buddies, or solo explorers wanting to keep everything fully charged. It's both CE and FCC certified to ensure safety wherever you plug and play, and to ensure reliable operation, there's an LED indicator to remind you whether you turned it on. Nobody wants to wake up finding all their devices dead, so this gives you peace of mind as you fall to sleep under unfamiliar ceilings.
It's easy to pack, easy to use, and is suitable for countries you never thought you'd ever visit but may as well now you've got this adapter. The multiple ports reduce space in your suitcase, leaving more room for souvenirs to take home, and if you need to do some work sitting in a cafe in Paris, the laptop-ready AC socket is the perfect companion. If you love to travel, check out our guide to the best passport holders.
Key Features:
Compatible in most European countries including Iceland, Azerbaijan, Belarus, and Belgium
3-in-1 output with one AC socket and 2 USB ports
Compact design ensures hassle-free packing
LED indicator tells you if unit is on
CE and FCC certified ensures safety with high quality construction
Specification:
Brand

TESSAN

Model

TS-AP2U-EU

Weight

6.4 ounces
Ougrand Universal Travel Plug Adapter
Bright and vibrant, the Ougrand Universal Travel Plug Adapter is one accessory you won't lose in the bottom of your backpack. Suitable for over 170 countries, it's perhaps the adapter for those who've made it their mission to see everywhere, regardless of those telling them it's not possible, and we respect you for doing that.
It's a travel adapter for the modern nomad, with 3 USB and 1 USB-C cable ports to accommodate a variety of charging demands, while the single AC outlet reminds us of our humble beginnings, and gives those who aren't-so-modern the chance to get in on the action, too.
Its hidden prong system makes it easy to pack away, and these are simple to deploy when needed. The built-in Smart IC Chip is ideal for controlling output and ensures your devices receive the optimum current to charge sufficiently and safely. For even more reliability, it boasts a multi-protect safety service system that preventing electric shocks and any other unfortunate accidents.
If you're just off for a quick trip overseas or are embarking on a journey where you'll come back bearded, possibly tattooed and almost unrecognizable, the Ougrand is a superb option that doesn't demand too much – if any – maintenance and ensures you come back with all the pictures, videos, and new connections you're supposed to following traveling. 
Key Features:
Includes 4 types of international plugs to use in over 170 countries
3 USB and 1 USB-C port for the modern traveler
Single AC outlet acts as a reliable power supply
Built-in Smart IC Chip recognizes your device and adjusts to optimum current
Multi-protect safety service prevents electric shocks
Specification:
Brand

Ougrand

Model

International Power Adapter

Weight

4 ounces
Conair Travel Smart All-in-One Adapter
With a hugely convenient interlocking design, the Conair Travel Smart All-in-One Adapter overcomes accusations of awkwardness to stand out as one of the most convenient travel adapter designs around. On top of the design, it's also tough and durable, which is perfect for long-term travel plans, constructed from ABS plastic to ensure any knocks and drops keep it safe from clumsy travelers and kids.
The connection bits are also reliable, delivering a steady stream of power. This comes from the 3 AC prong types and is compatible with sockets from all over the world. To entice the younger generation, there's a USB port for dual charging wherever you go. While lesser, cheaper, dollar store adapters may not cope with this, the built-in surge protection is ready to save your electronics from overloading and – maybe, possibly, perhaps – exploding.
It's tough enough to handle laptop charging, although it may get a little warm considering the power demands. For tablets and smartphones, though, it's an excellent choice for a variety of nations and plug types, ensuring you're always connected to share your latest weird travel story (because they're always a little weird, right?)
Even if you've already planned out your itinerary, this option allows you to change on a whim, so while you never thought you'd find your way to Guam, it'd be rude not to try out their sockets with this, so get those flights booked.
Key Features:
Durable ABS plastic construction can survive the rigors of long-term travel
Compact shape, interlocking plug storage design prevents backpack and suitcase clutter
1 USB charging port ensures versatile power options
Built-in surge protection protects devices from overloading
Plugs compatible with European, North and South American, Asian, African, and Australian sockets
Specification:
Brand

Conair

Model

B00H8T2RGQ

Weight

9.6 ounces
Apple World Travel Adapter Kit
What else could be our premium pick for the best travel adapter other than the Apple World Travel Adapter Kit? Boasting 7 AC adapter plugs including a spare US adapter for when you lose your current one, it gives you the chance to power your Apple (yes, only Apple, because premium, and all that) devices in almost every country in the world, except Italy, so find other ways to get your authentic pasta/pizza fix.
For those who need all their Apple products accompanying them on their travels, you'll be happy to know it charges and powers your iPhone, iPad, Mac, MagSafe Power Adapters, Portable Power Adapters, and AirPort Express accessories. If you're still rocking an iPod, it can charge that, too, which is especially important for long, bumpy, and often boiling bus journeys through the mountains.
It boasts the full 1 Amp of power necessary for fast and easy charging for your devices, and provides a built-in 110V – 240V transformer, which further protects your smartphones, tablet, and other products from electrical surges when you're deep in the jungles of South America to ensure you will, 100% get that shot of the elusive jaguar.
If you need Apple products to compliment your collection of reliable and high quality devices, this isn't even something to think about, so just buy it. However, if you're happy having a mismatch of still-reliable, still-functional travel adapters, you'll probably get on okay looking elsewhere for a travel power solution. 
Key Features:
Includes 7 AC plug adapters to provide a power source solution anywhere in the world
Compatible with variety of Apple products including iPhone, iPod, and iPad
Ideal for world travelers and convenient for those taking short trips
Full 1A of power charges devices quickly
Built-in 110 – 240V transformer helps to protect electronics in unreliable locations
Specification:
Brand

Apple

Model

MD837ZM/A

Weight

10.5 ounces
Travel Adapter Buying Guide & FAQ
How We Chose Our Selection Of Travel Plug Adapters
We didn't have the money or the time to travel through all 195 countries to test out these travel adapters, so instead we relied on the knowledge of the most experienced travelers among us while also doing research through reviews and prices to narrow down our selection to the top 10 products you see above.
Reviews - Travel plug adapter reviews were crucial in helping us separate the awesome products from the ones which will fry your phone and maybe even your hotel room curtains. Written by those who have traveled far and wide either for a long time or quick jaunts because they felt like it (such freedom), they told us several things you wouldn't know or think about.
These reviews also gave us insight into any potential issues you might face with the adapters including overheating, troubles with sockets in other parts of the world, and general obsolescence which transforms them from adapters into nothing more than the world's most boring and uninspired wall ornament.
Despite this, we also understand some people will often just complain for the sake of it (usually because they feel scorned by the company and / or product), and also they may have received a faulty item that was a dud to begin with or damaged in transit.
Price - Travel adapters are not expensive, but there is still a considerable price range to explore depending on what you need from your travel adapter. With electronics, there's always a temptation to buy as low as possible, but this can risk damage through power surges and short circuiting, especially if it's a cheap product. These can be hard to trust if you've been burned before, so consider the possibility of device damage if you go too cheap.
However, just because they are cheap, it doesn't always mean they are low-quality, and if you do your research (like looking at reviews) you should be fine, regardless of what you spend. High prices are also used to justify what the manufacturer determines to be a more plentiful product, and while it may cost more, you may also get more accessories, so if balances out.
We didn't want to price anybody out and want to ensure everyone can travel around the world charging wherever they need to. While there are products in our selection more expensive than others, they are not so expensive that there's no chance of anybody buying them.
Features To Look For In A Travel Plug Adapter
Deciding on the best travel adapter for turns out to not be as easy as you expected, hey? Before biting the bullet and clicking Confirm Order, take as quick peak at these features to consider ensuring you find the right traveler adapter for your world adventure demands.
Plug Types - Travel plug types range from Type A to Type O (our favorite is K, because it looks like a plug that's happy to help more than any others). Before you select your plug adapter, it's smart to find out what type of plug your destination country (or countries) uses to ensure you're not left staring at a blank screen for the duration of your trip.
While it would be easy for each region to use the same plug type, this isn't always the case. You'll find the same socket type used throughout the US (Type A), and the same with the UK (Type G). However, in other parts of the world, such as parts of Asia, you'll find different types for different countries.
The most popular destinations in Asia are Thailand, Vietnam, Cambodia, and Japan, and while they are all within relatively close proximity, they do not entirely share the same socket style. Thailand uses A, B, C, and O, whereas Japan only uses A and B. Cambodia and Vietnam both use A and C, but Vietnam also has D, whereas parts of Cambodia will have Type G sockets.
Yeah, it can be confusing, which is why it's essential for world travelers to have an adapter that is as universal as possible, even if they don't plan on visiting certain regions. Anyone who has traveled even a little knows how easily plans change.
If you're not going on a long trip, then it's less of an issue, but an all-in-one adapter is useful for the future and saves you buying multiple adapters and lugging them around like some traveler from the stone age of tech (and by that we mean pretty much anything pre-2010.)
Voltage - Different countries typically use different fuse voltages in their sockets, and too much voltage can cause damage to your devices, which is among the list of things you absolutely do not want to happen when traveling.
To prevent this, you can invest in a voltage converter which transforms the current from the socket into one safer for powering or charging your smartphone, tablet, or other appliance. Most people check before going on their trip, but it's understandable for some to forget, so having a travel power converter is an excellent way to ensure there are no tech-related disasters on your first night in the hostel.
The maximum voltage for most countries is 230V, but different wiring and potentially unsafe installation can cause power surges harmful to your device. While you may not always need a voltage converter, it's perhaps best to err on the side of caution to you can concentrate on enjoying your trip and not trying to convince your insurance the whole damage mess wasn't your fault.
Sources:
3 Ways to Choose a Travel Adapter - WikiHow
International Travel Plug Adapter Guide - Skyscanner
Sign Up Now
GET THE VERY BEST OF GEARHUNGRY STRAIGHT TO YOUR INBOX